Are you looking for the best things to see and do in Osaka? Look no further! Osaka offers a variety of attractions that will amaze you. Explore the iconic Osaka Castle, a historic landmark with beautiful gardens. Immerse yourself in the lively atmosphere of Dotonbori, known for its vibrant street food scene and dazzling neon lights.
To help you make the most of your visit, here is the list of things to see and do in Osaka in 2023:
Explore Osaka Castle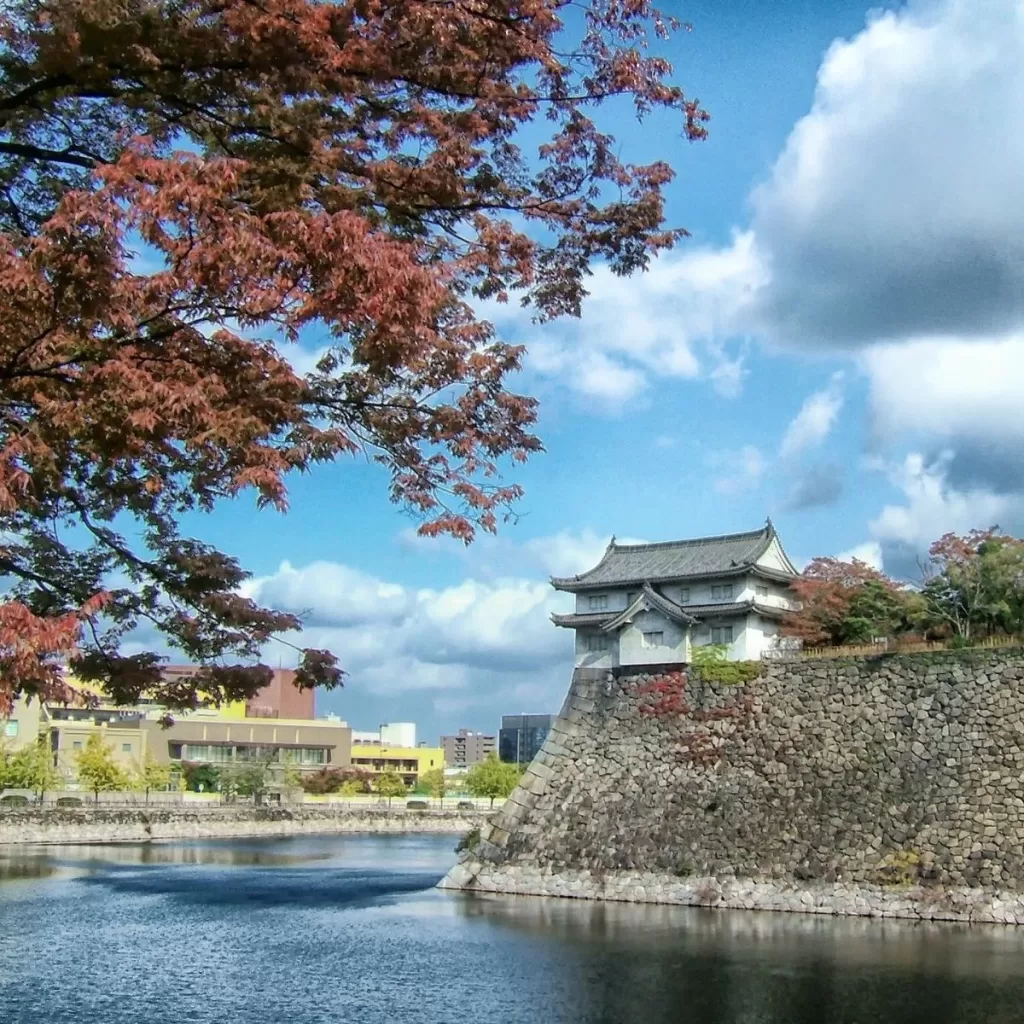 One of Japan's most famous castles, Osaka Castle is considered a must-see attraction when visiting the city. First built in 1583, the castle has been destroyed and reconstructed multiple times throughout history.
The current castle tower, completed in 1931, stands at eight stories tall and contains an informative museum about the castle's tumultuous past. On the expansive castle grounds, you'll find other historic sights like the temple Otemon and the plum garden with over 300 plum trees. It's one of the most unique and beautiful castles in Japan.
Don't miss climbing to the top floor of the castle tower for panoramic views of Osaka. At night, the castle is beautifully illuminated by lights.
---
Stroll Through Dōtonbori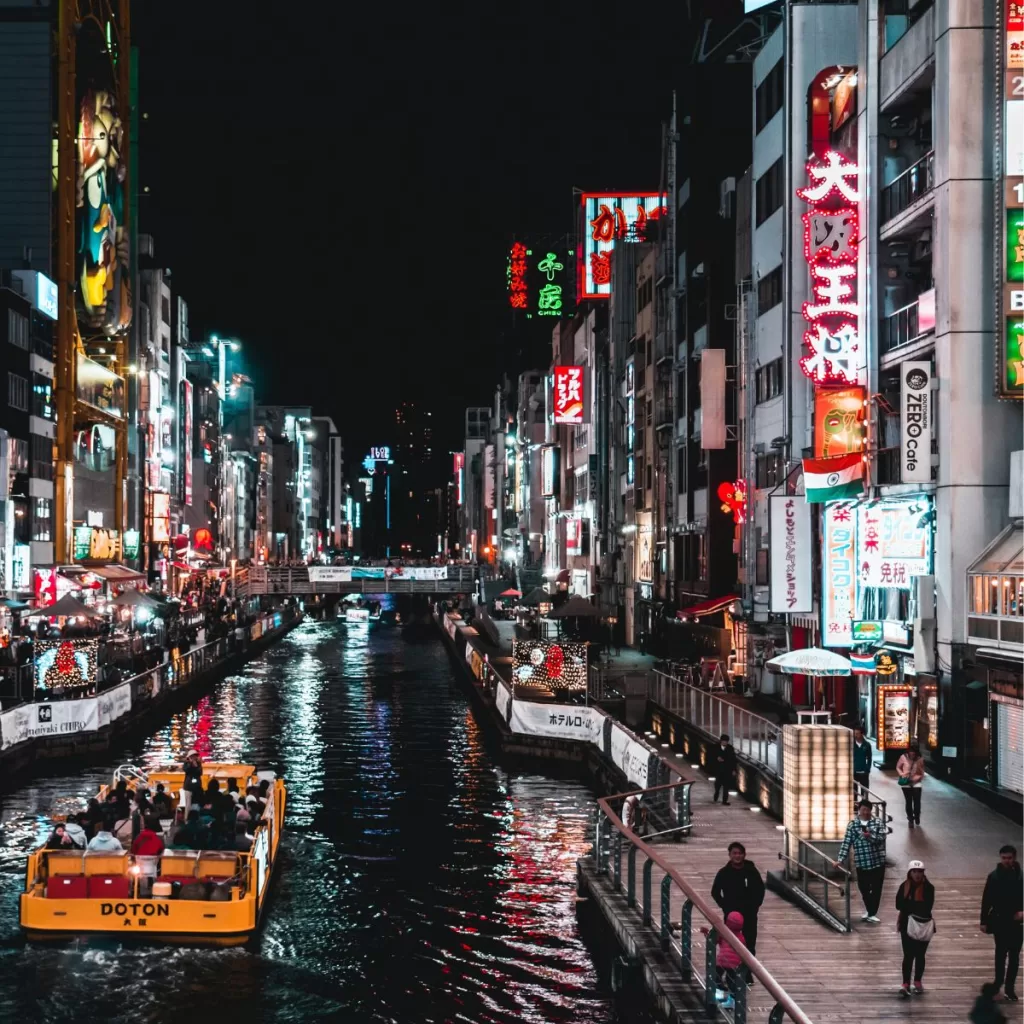 The lively entertainment district of Dōtonbori is Osaka's most famous and iconic neighborhood. This neon-lit pedestrian street runs along the Dōtonbori canal and is filled with shops, restaurants, bars, and amusement arcades.
At night, Dōtonbori truly comes alive when the giant mechanical signs light up, billboards flash video ads, and the streets thrum with people. Be sure to check out famous Dōtonbori landmarks like the Glico Man billboard and the giant mechanical crab known as Kani Doraku. Stop at one of the street food stalls to snack on favorites like takoyaki (octopus balls) as you explore the district.
---
Ride the Tempozan Ferris Wheel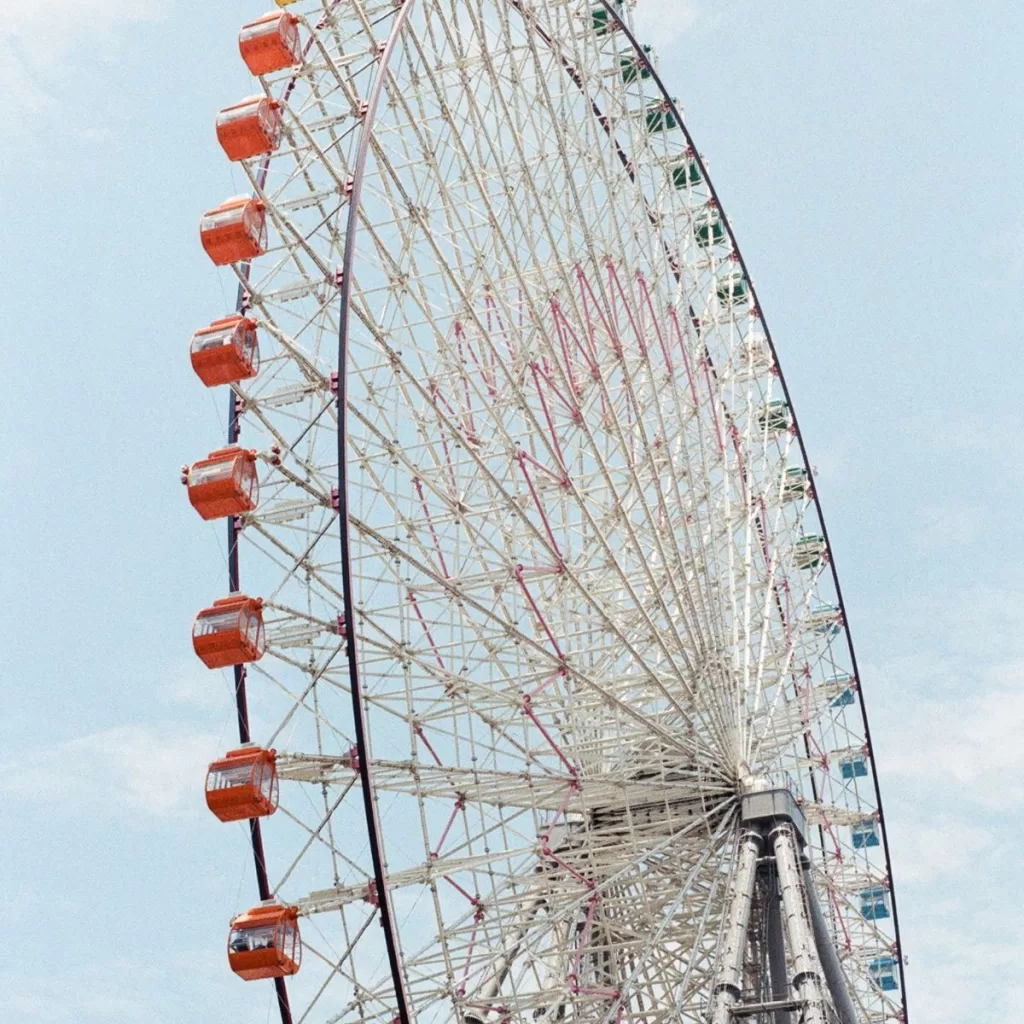 One of the top Osaka attractions to include on your itinerary is the Tempozan Ferris Wheel. Offering breathtaking views of the city, this iconic Ferris wheel is a must-visit spot for anyone looking to soak in the beauty of Osaka. Generally speaking, you'll see the best views in the city.
For panoramic views of Osaka, take a ride on the Tempozan Ferris Wheel located in the bay area of the city. One of Asia's largest ferris wheels, the Tempozan Ferris Wheel soars to 112 meters (367 feet) and gives you unbeatable city views from within your glass-walled cabin.
On a clear day, you can see all the way across Osaka Bay to Kansai International Airport. Ride at night for an incredible perspective of Osaka illuminated by glittering city lights. The Tempozan Ferris Wheel is located right next to the Osaka Aquarium Kaiyukan, making it easy to visit both attractions in one outing.
---
Visiting Universal Studios Japan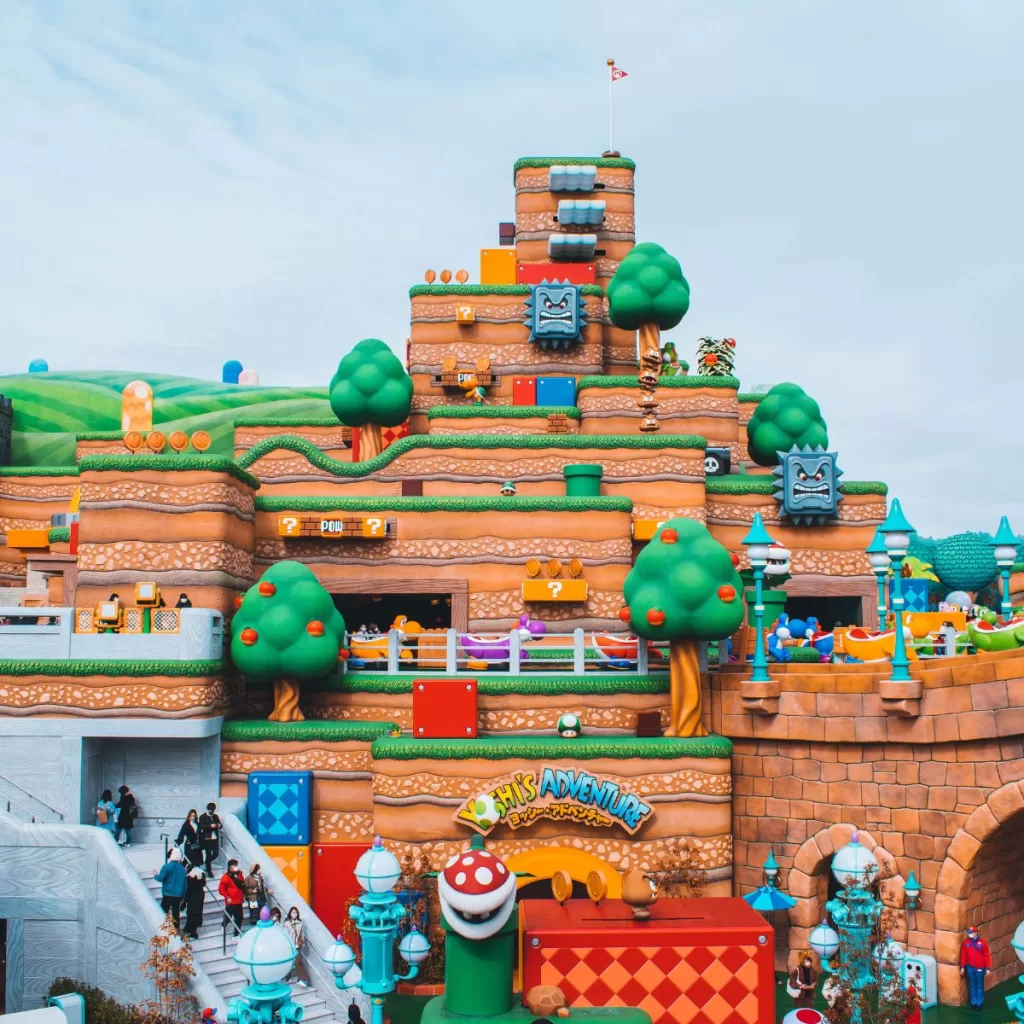 One of the most exciting things to do in Osaka is to go to their Universal studios. Universal Studios Japan is a hugely popular theme park located in Osaka Bay. Experience thrilling rides, shows, parades, and encounters with characters from popular movies like Harry Potter, Despicable Me and Jurassic Park.
Unique attractions found only at the Osaka park include Wizarding World of Harry Potter, Minion Park and Final Fantasy rollercoasters. You'll need at least a full day to make the most of everything Universal Studios Japan has to offer.
Time your visit to coincide with the cool events held seasonally like Universal Cool Japan when the park collaborates with popular anime franchises. This theme park in Japan is definitely one of the best places to visit in Osaka.
---
Visit the Osaka Aquarium Kaiyukan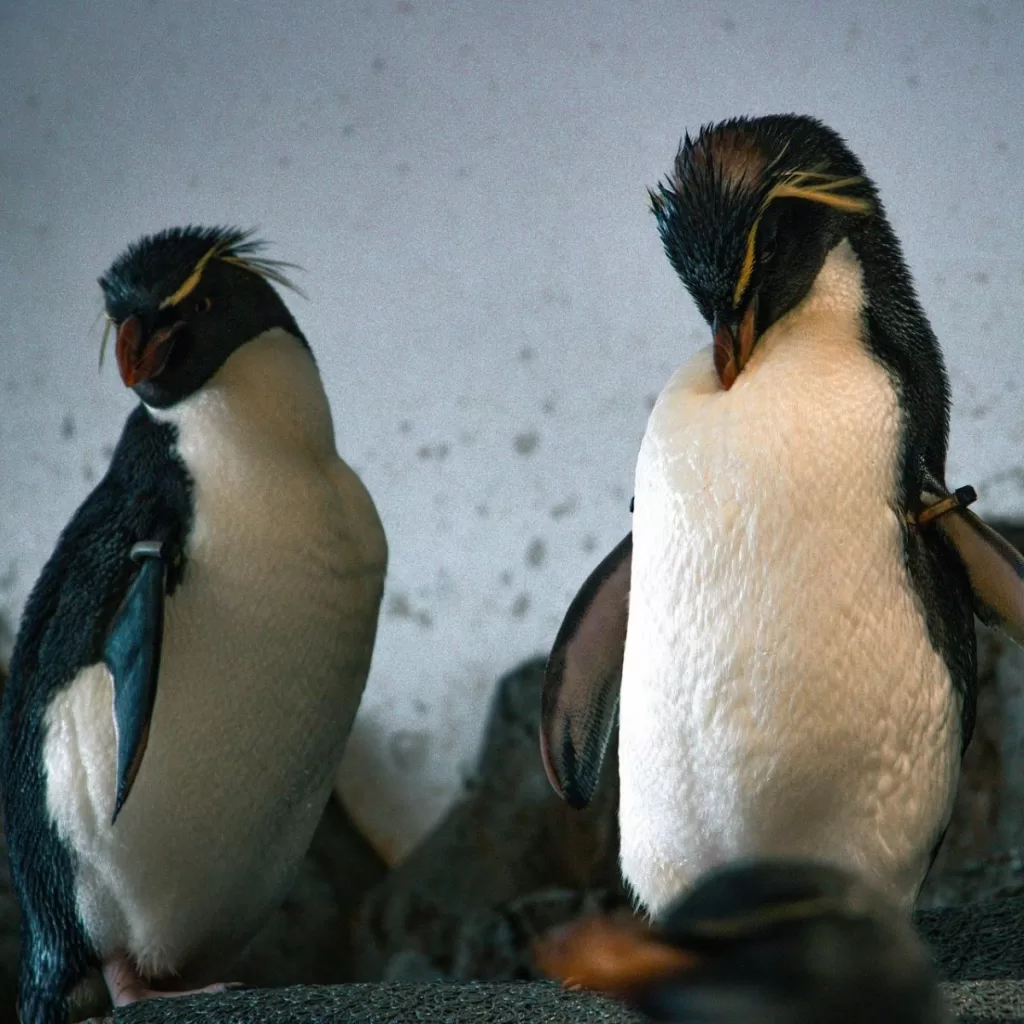 Osaka Aquarium Kaiyukan is one of the largest public aquariums in the world with over 620 species of marine life on display. The aquarium is designed to showcase different aquatic environments as you follow a route through the Pacific Ocean, starting from Japan all the way to the distant waters of the Antarctic. You're visit to Osaka will definitely be worth it.
See massive whale sharks, manta rays, dolphins and more in the aquarium's mammoth central tank. Don't miss exhibits like the surreal jellyfish tanks or the Pacific Ocean tank overflowing with schools of fish. Located in the Tempozan Harbor Village complex, the Osaka Aquarium is near Osaka Tempozan Ferris Wheel.
Exploring the Osaka Aquarium Kaiyukan is truly one of the best things to do when visiting Osaka. As you journey through the various exhibits and underwater tunnels, you'll be immersed in a world of marine beauty and learn about the importance of ocean conservation. It's an educational and enriching experience that is sure to leave a lasting impression.
Make sure to add this to your list of places to visit in Osaka. Whether you're a nature enthusiast, a family looking for an exciting outing, or simply seeking to delve into the wonders of the underwater world, this aquarium is a top-notch attraction that should not be missed.
---
Shop Until You Drop in Umeda
When it comes to shopping in Osaka, the Umeda district is known as one of Osaka's best destinations. Located in the northern part of the city, Umeda is a vibrant and bustling area that offers an unparalleled shopping experience.
The Umeda district is Osaka's bustling downtown shopping and business area. At its heart are a series of underground shopping malls interconnected by subway stations and walkways. Start at Osaka Station City which contains outlets for high-end designers along with souvenir shops and bakeries.
Osaka is known for its lively and fashion-forward atmosphere, and the Umeda district perfectly embodies this reputation. Here, you'll find an array of department stores, trendy boutiques, and luxury brands, making it a shopaholic's paradise.
Nearby is Grand Front Osaka with its futuristic wavy glass facade housing international brands, homeware stores and fashion boutiques.
Don't miss visiting Hep Five for 10 floors of fashion stores, restaurants and unique photo ops. Umeda also contains many of the city's luxury hotels, making it convenient for shopping on the fly.
---
See the City Skyline from Umeda Sky Building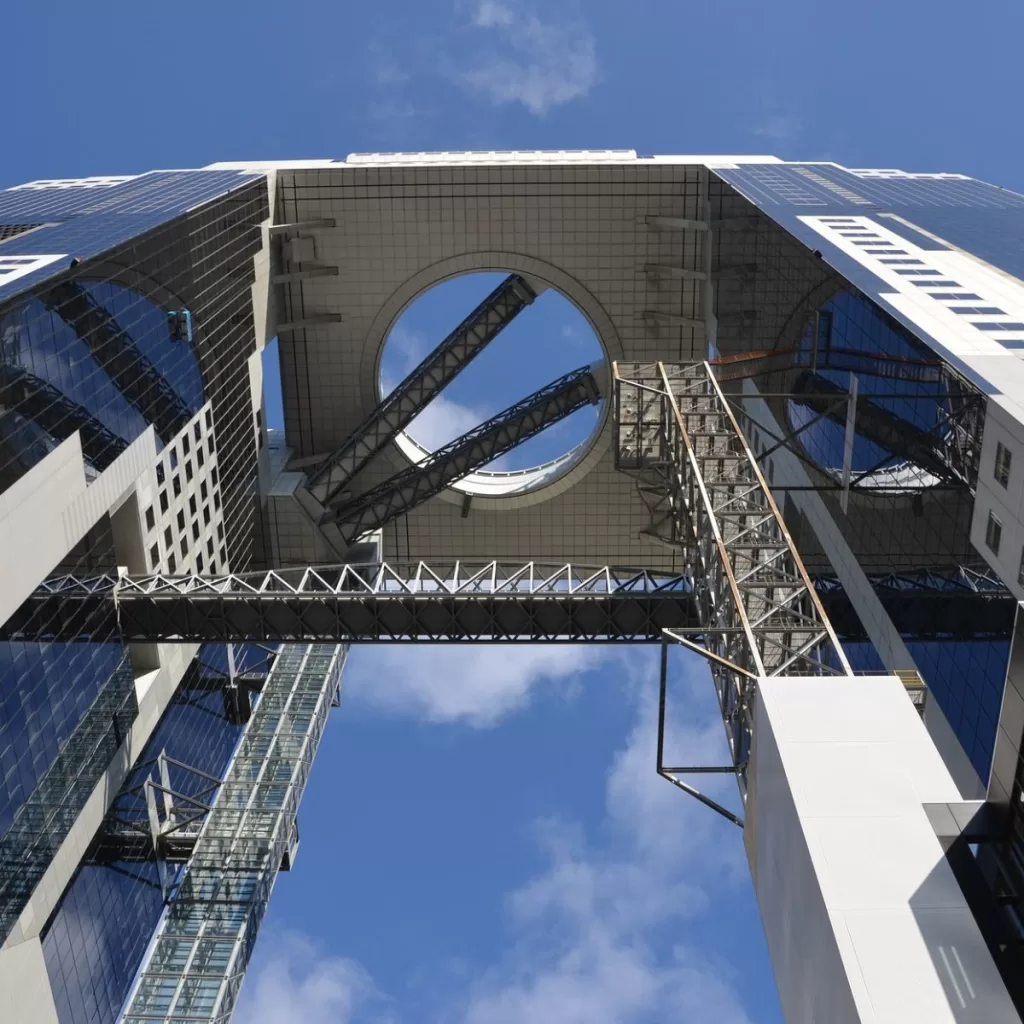 When it comes to Osaka travel, one of the iconic landmarks to see in Osaka is the Umeda Sky Building. Offering a spectacular view of the city of Osaka, this architectural marvel is a must-visit attraction for those exploring Japan.
For dramatic views over, head up to the top of the Osaka Umeda Sky Building. This striking high-rise was one of the tallest buildings in the world when constructed in the 1990s. An escalator will sweep you up to the floating observation deck occupying the space between the two 40-story towers.
Floor-to-ceiling glass walls offer a thrilling perspective straight down to the ground below. Capture panoramas of Osaka from 170 meters high, with views of Osaka Castle and the skyscrapers of Umeda. For dinner and cocktails with the best vantage point, dine at the restaurant Kuchu Teien on the top floor.
---
Explore the Parks and Museums of Expo '70 Commemorative Park
Built for the 1970 World Expo, Expo '70 Commemorative Park is a 260-hectare park containing nature areas, museums, gardens and architecture from the event. Must-see museums include the National Museum of Ethnology displaying over 200,000 artifacts related to cultures worldwide.
The Japan Folk Crafts Museum showcases traditional handcrafted items from around Japan like woodwork, ceramics and textiles. Outside, stroll through the Japanese Garden, Osaka Garden and surrounding green spaces for a breath of fresh air away from the city crowds. The iconic Tower of the Sun sculpture is located here, serving as a symbol of the Expo.
---
Eat Kushiage in Dōtonbori
When it comes to Japan travel, one experience in Osaka that you simply can't miss is eating kushiage in Dōtonbori. Osaka is famous for its vibrant food culture, and this area is the best place in Osaka to indulge in this delicious culinary delight.
For the quintessential Osaka experience of casual street dining, pull up a stool at a kushiage restaurant in Dōtonbori. Kushiage are skewers of meat, seafood and vegetables that are battered and deep fried. Try variations like fried shrimp, chicken, eggplant or cheese.
Popular kushiage shops to visit in Dōtonbori include 3SOME Kushiage and Kushinobo. Order a cold beer and watch the chefs fry up batch after batch of the bite-sized specialties. Kushiage is the perfect snack on the go as you explore Dōtonbori's neon streets. Don't forget to stop for dessert at Toki Hokkaido where you can try their famous jiggly souffle pancakes.
If you're looking for an authentic culinary experience in Japan and want to savor the flavors of Osaka, eating kushiage in Dōtonbori is a must-do when you eat in Osaka. The combination of delicious food, lively atmosphere, and the opportunity to try a quintessential Osaka dish makes this experience one that will leave a lasting impression.
---
Pay Your Respects at Sumiyoshi Taisha Shrine
When traveling to Osaka, one of the must-visit landmarks is the Sumiyoshi Taisha Shrine. Known as one of the oldest and most important shrines in Japan, it is a captivating destination that offers a glimpse into the country's rich cultural heritage.
Established in the 3rd century, Sumiyoshi Taisha is Osaka's most important and majestic shrine. Dedicated to Shinto gods of the sea, the shrine holds cultural significance for sailors, fishermen and rice farmers. The shrine's iconic vermilion Sori Bashi bridge creates a scenic spot for photos. It's one of the must-visit landmarks in Osaka.
The main shrine building has been carefully rebuilt over centuries using traditional techniques to replicate the original ancient design. While walking the grounds, admire the beautiful details like copper lanterns, stone stairs and curved eaves on the structures. Sumiyoshi Taisha hosts many lively festivals throughout the year.
---
Indulge at Kuromon Ichiba Market
When planning your Osaka itinerary, be sure to include a visit to the bustling Kuromon Ichiba Market. This vibrant market is a food lover's paradise and a must-see attraction in Osaka.
Called "Osaka's Kitchen", Kuromon Ichiba Market is the place to indulge in the freshest seafood, meat and produce in the city. This covered market stretches for about 600 meters and contains around 150 vendors.
Stalls specialize in everything from giant tuna to colorful fruits and vegetables. Don't miss trying local snacks like pufferfish senbei (rice crackers), grilled oysters and matcha tea soft serve. Many of the vendors offer free samples of their products so you can nibble your way through the market. Whether you want to stock up on Japanese staples or snag some specialty ingredients, Kuromon Ichiba Market is a must-visit.
---
Explore the City by River Cruise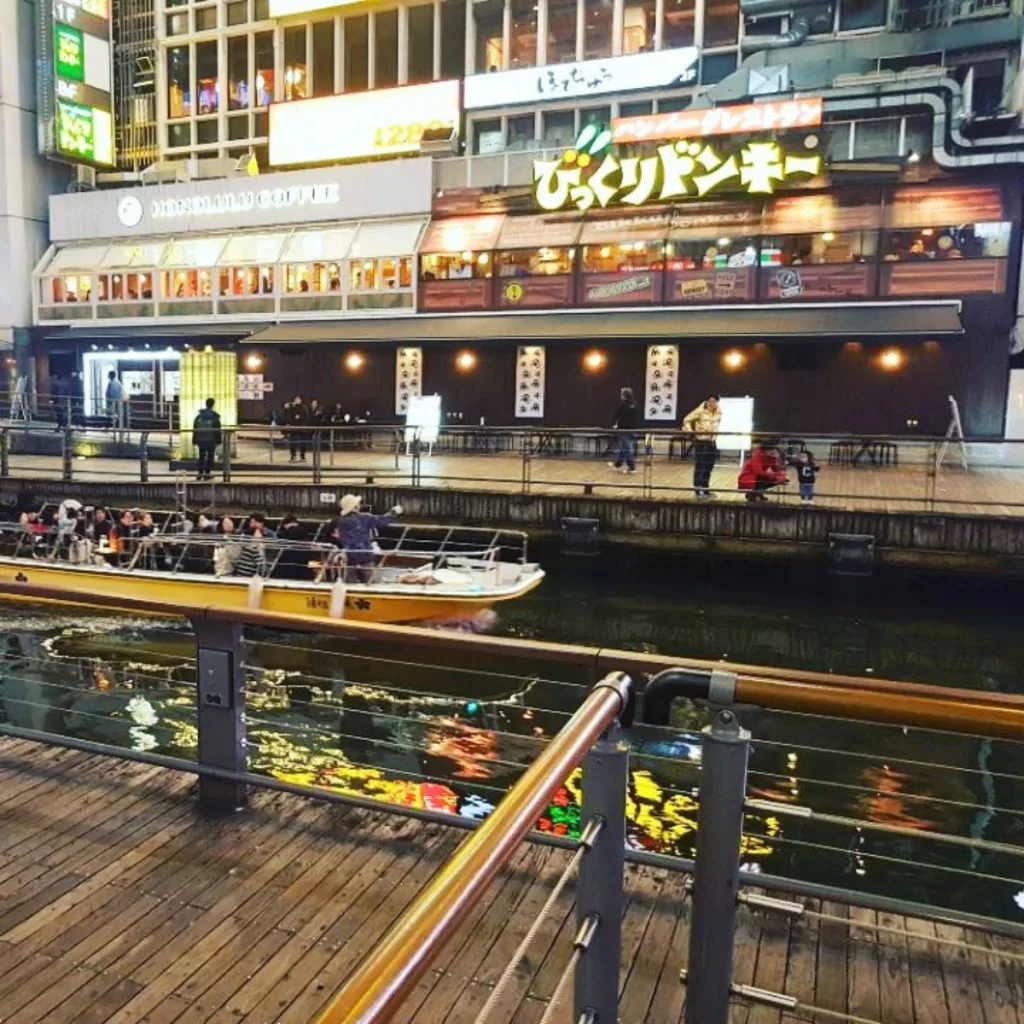 When it comes to attractions in Japan, a river cruise along the Okawa River in Osaka is an experience that should not be missed. Taking a leisurely cruise along this scenic river offers a unique and memorable way to explore the city.
A relaxing way to see the top Osaka landmarks is to take a river cruise along the Okawa River. Cruises generally operate out of Nakanoshima wharf, sailing north past sights like Osaka Central Public Hall, Osaka Castle, Osaka Mint Bureau and OAP Tower.
Popular evening options include dinner cruises where you can watch the city lights glide by while dining. Daytime cruises give you great shots of attractions like the skyscrapers of Umeda against the skyline. Audio guides or commentary are often provided in multiple languages. River cruises range
---
Check out the Osaka Museum of History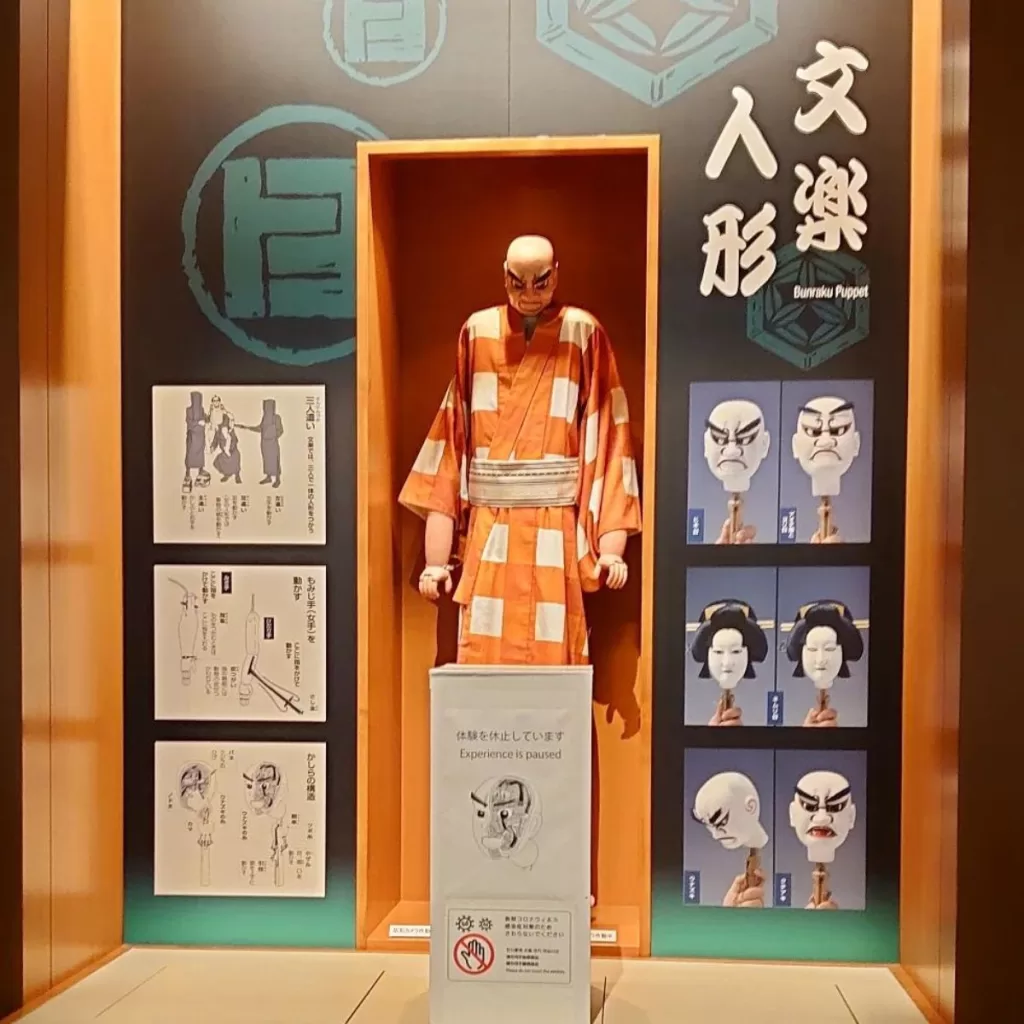 When you go to Japan, be sure to visit the Osaka Museum of History. This museum is a treasure trove of knowledge and a must-visit destination for history enthusiasts and culture aficionados.
Immerse yourself in the rich history and culture of Osaka at the Osaka Museum of History. Through immersive exhibits and interactive displays, the museum showcases the city's evolution from ancient times to the present day. Learn about the traditions, art, and daily life of the people who shaped Osaka's vibrant heritage.
As one of the notable museums in Japan, the Osaka Museum of History beautifully showcases the cultural and historical significance of Osaka. It is dedicated to preserving and promoting the vibrant history and traditions of the city, providing visitors with a deeper understanding of its evolution and contributions to Japanese culture.
---
Visit the Osaka Science Museum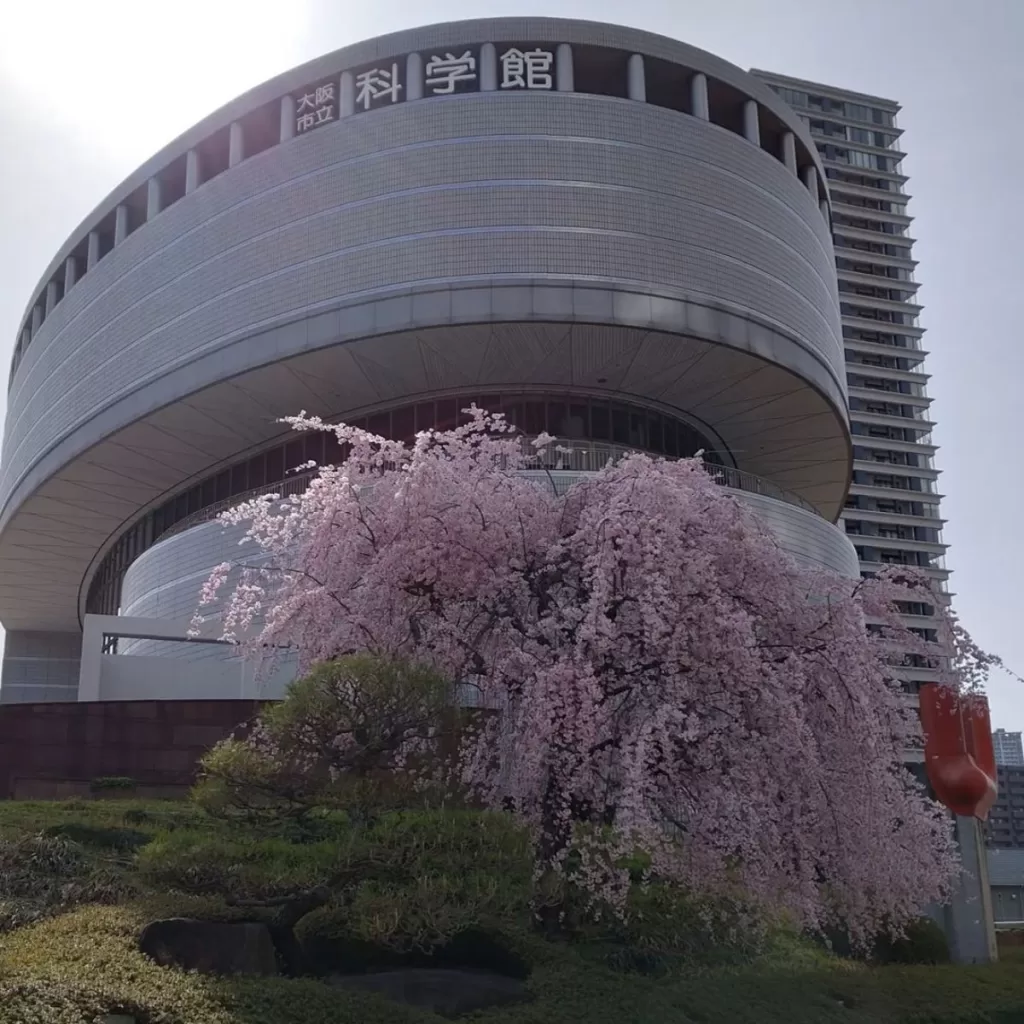 When it comes to museums in Japan, the Osaka Science Museum is a must-visit for science enthusiasts of all ages. Located in Osaka's Kita ward, this museum is a hub of interactive exhibits and educational experiences that make learning about science an engaging and enjoyable adventure.
For science enthusiasts, a visit to the Osaka Science Museum is a must. It's a fun and educational experience for both kids and adults. Explore interactive exhibits, participate in hands-on experiments, and learn about various scientific phenomena. The museum is a great way to engage with the wonders of technology, astronomy, and physics.
Visitors to the museum can engage in interactive experiments, watch captivating demonstrations, and even participate in workshops to deepen their understanding of scientific concepts.
---
Experience Osaka Bay Area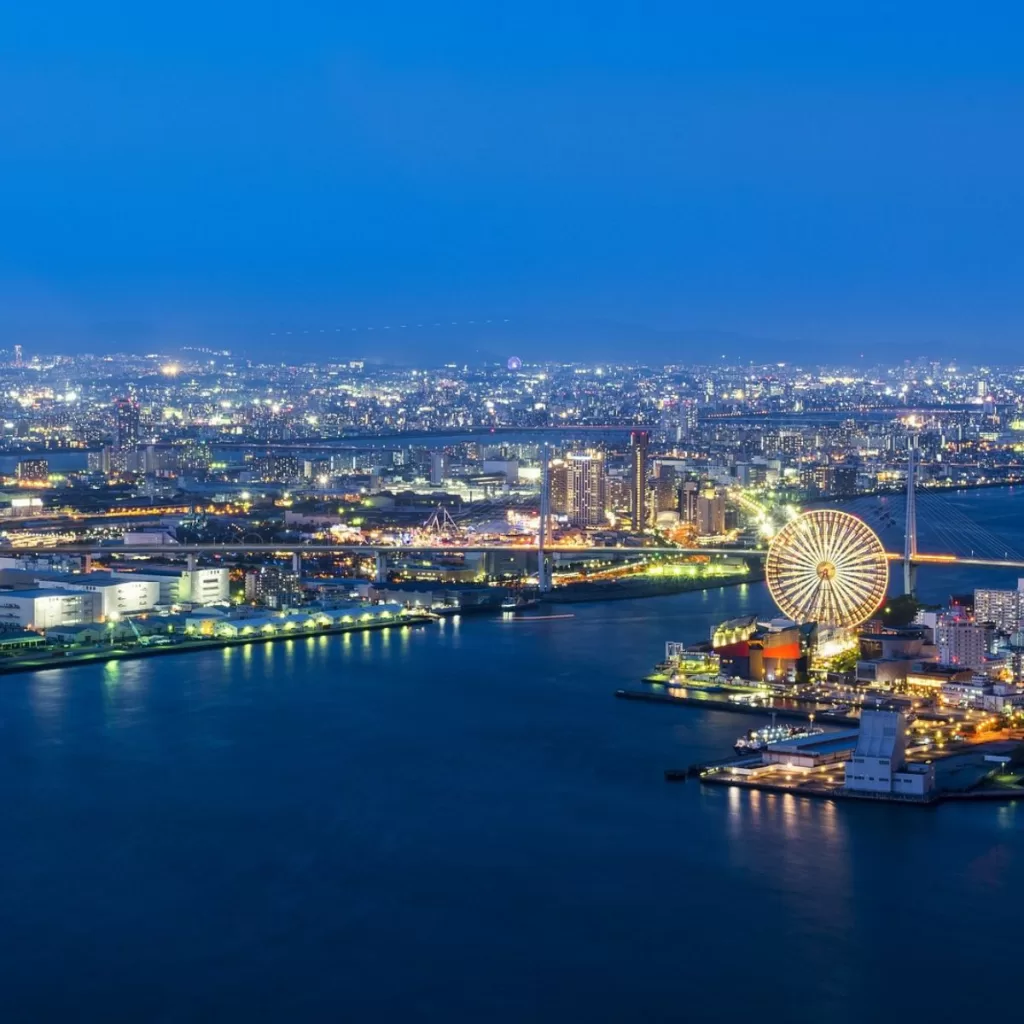 Experience the modern side of Osaka at the vibrant Osaka Bay Area. This waterfront district is home to various attractions, including shopping malls, entertainment complexes, and a giant Ferris wheel. Enjoy shopping at popular outlets, catch a concert or sporting event at the Osaka Dome, or simply stroll along the waterfront and enjoy the cityscape.
Osaka Bay Area boasts some of Japan's best sights and experiences. Whether you're seeking family-friendly fun, cultural experiences, or a relaxing day by the sea, a visit to this vibrant district is an essential part of any Osaka itinerary, offering a memorable and enriching travel experience.
---
Check out the Shitennoji Temple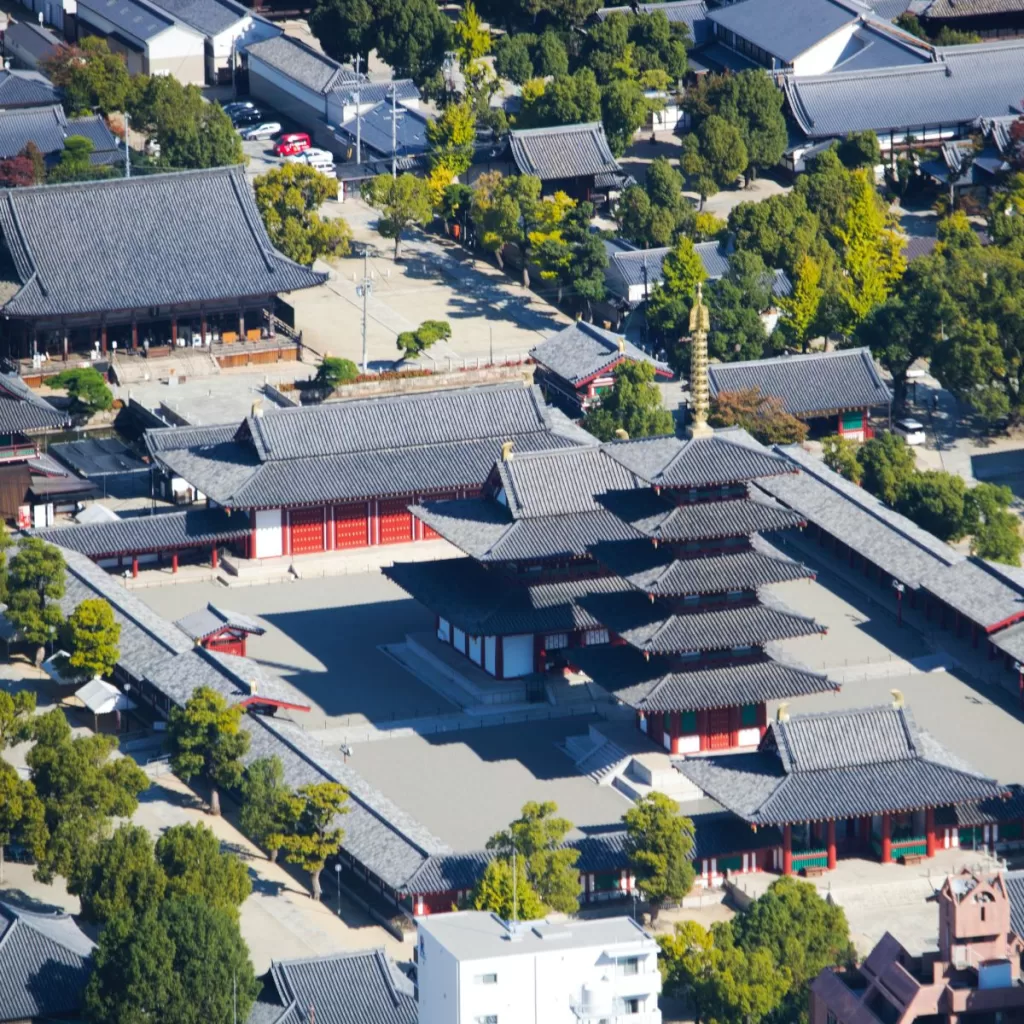 Discover one of the oldest Buddhist temples in Japan, the Shitennoji Temple. Founded in the 6th century, this historic temple boasts beautiful architecture and serene surroundings. Explore the temple's pagoda, main hall, and tranquil gardens, and observe or participate in Buddhist rituals and ceremonies.
As you explore Shitennoji Temple, you'll be captivated by its unique architectural features and sacred structures. The main hall, pagoda, and gateways exhibit exquisite craftsmanship and reflect the temple's rich history. The picturesque gardens surrounding the temple are also worth exploring, offering a glimpse into traditional Japanese landscaping.
Apart from its architectural beauty, Shitennoji Temple serves as a site of worship and spiritual practice. Visitors have the opportunity to partake in rituals, offer prayers, and experience the peacefulness of the temple's interior spaces.
---
Go to the National Bunraku Theatre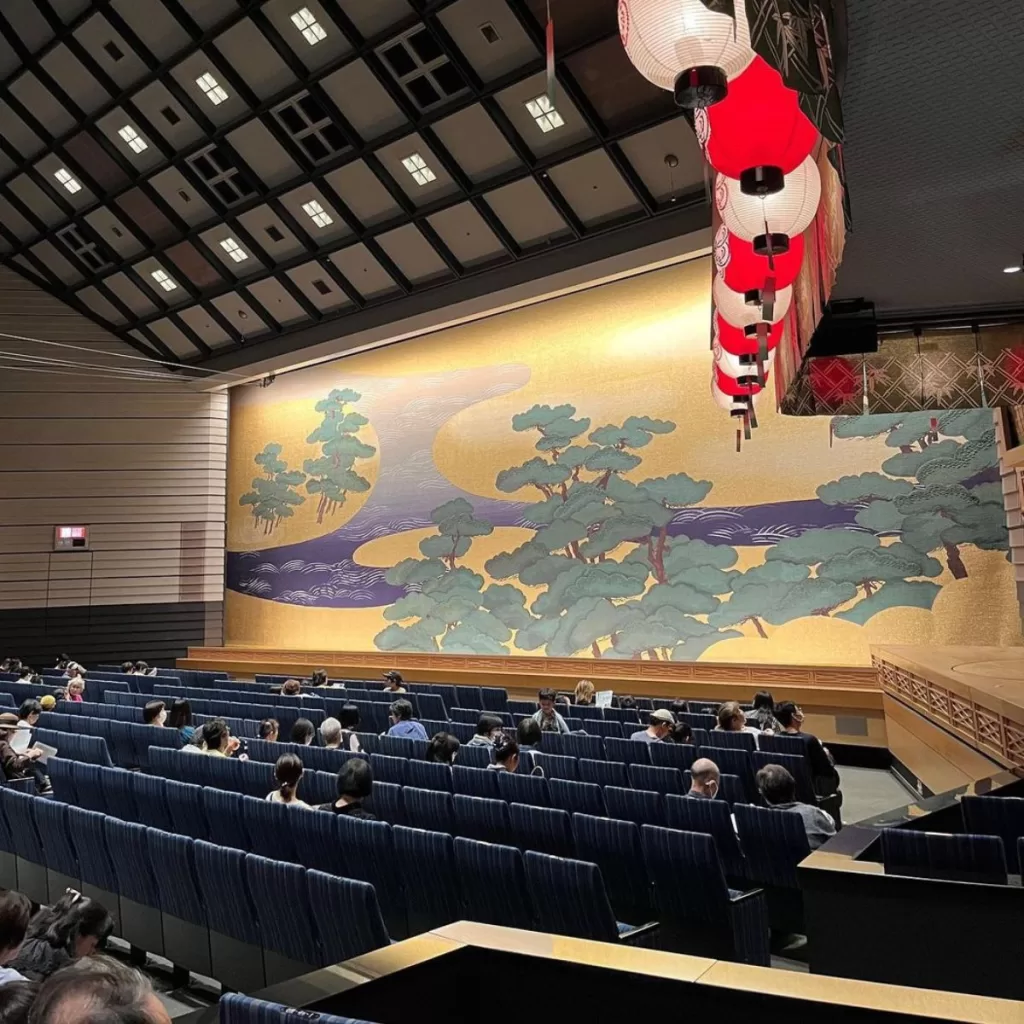 National Bunraku Theatre in Osaka is a special place where you can see amazing puppet shows. It's a theater dedicated to a traditional Japanese art called Bunraku, where skilled puppeteers bring puppets to life on stage.
Witness the traditional Japanese puppet theater, called Bunraku, at the National Bunraku Theatre in Osaka. This captivating art form combines storytelling, music, and puppetry to bring dramas to life. Experience the intricate craftsmanship of the puppets and be enthralled by the skilled performances on stage.
You can enjoy the captivating performances, accompanied by live music and storytelling. If you want to experience Japanese culture and witness the artistry of puppetry, a visit to National Bunraku Theatre in Osaka is a must!
---
Stroll through the Tennoji Park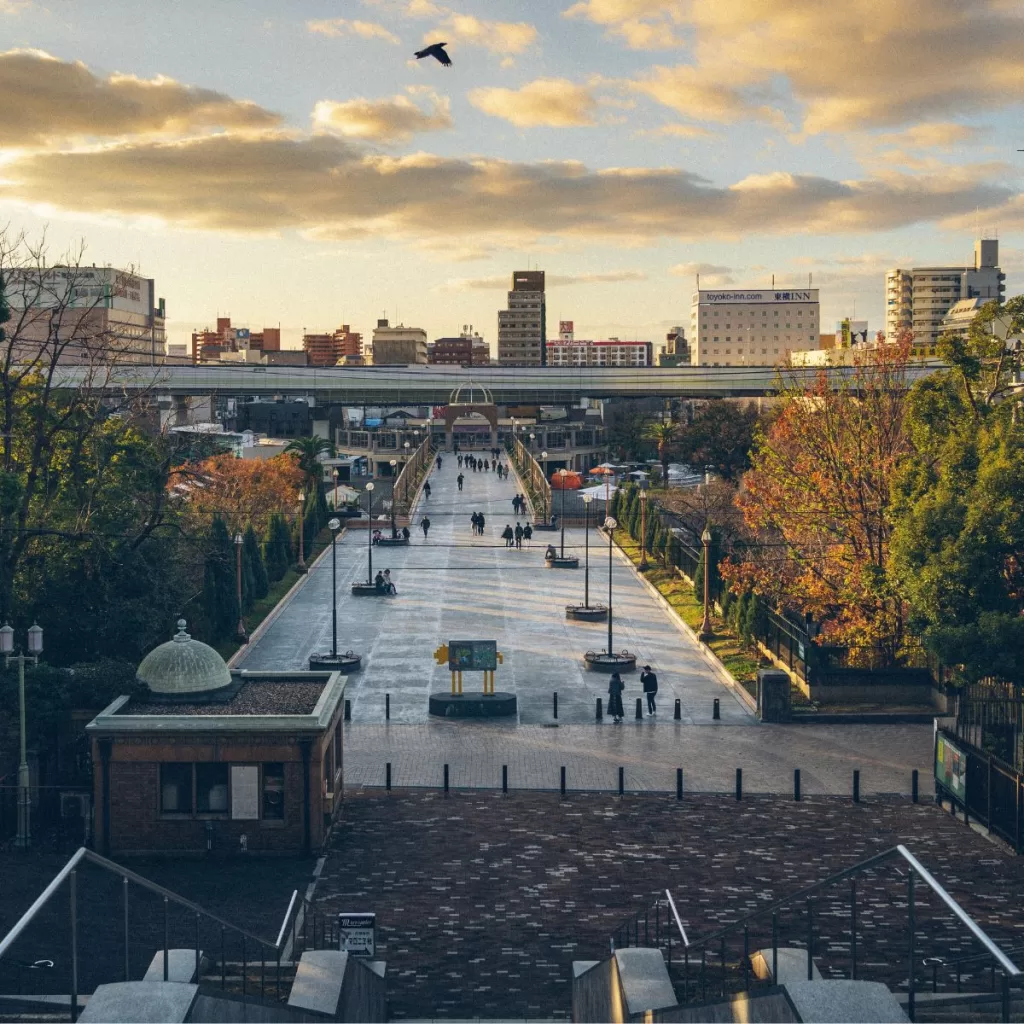 Escape the hustle and bustle of the city at Tennoji Park. This expansive green space offers beautiful gardens, a zoo, and a lovely lake. Enjoy a relaxing stroll, have a picnic, or rent a paddleboat to explore the peaceful surroundings. Tennoji Park is a tranquil oasis amid the urban landscape of Osaka.
As you walk through the park, you'll be greeted by lush greenery, colorful flowers, and tranquil ponds. The well-maintained pathways lead you through different sections of the park, offering scenic views and opportunities for a leisurely stroll.
A visit to Tennoji Park allows you to immerse yourself in nature, take in the fresh air, and enjoy the simple pleasures of a peaceful stroll. It's a wonderful place to escape the hustle and bustle of the city and relax in the tranquil surroundings of this urban oasis in Osaka.
---
Discover the Namba Parks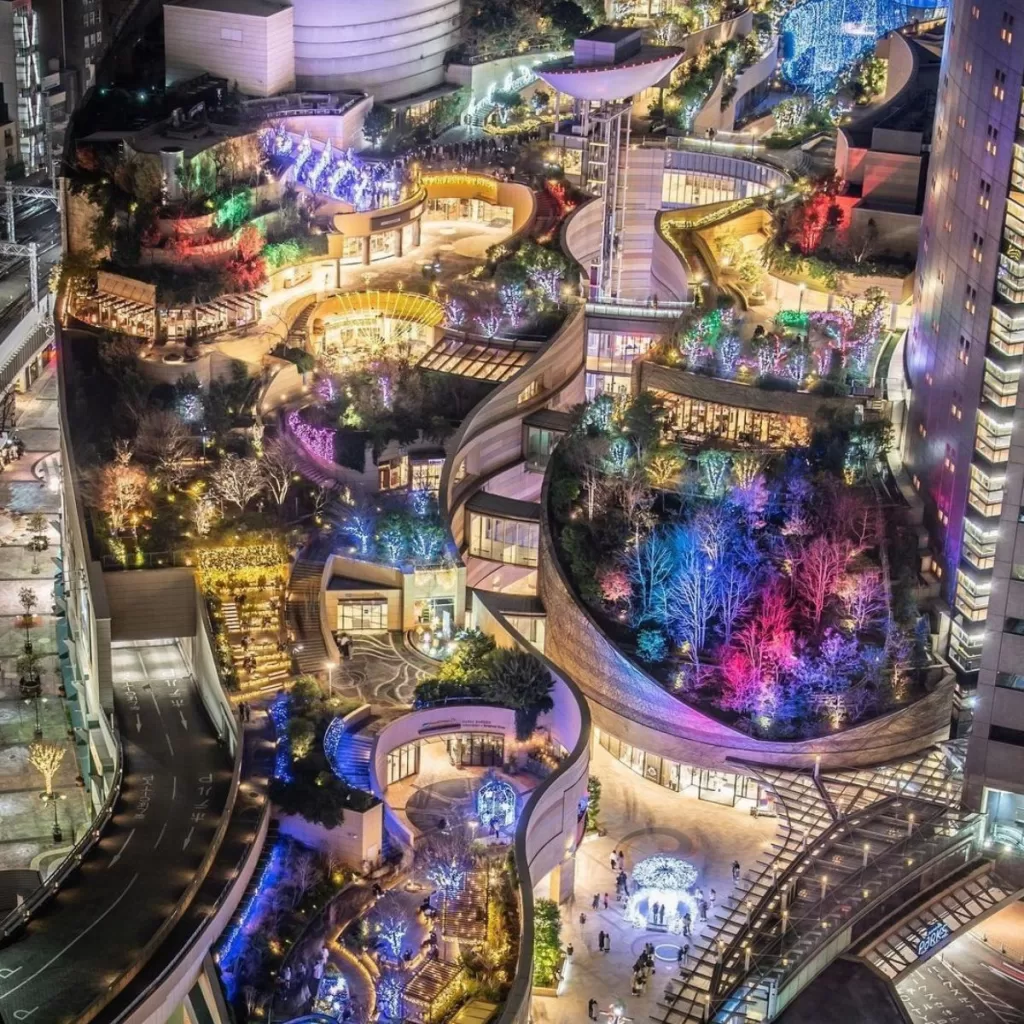 Indulge in retail therapy at Namba Parks, a unique shopping complex in Osaka. With its stunning architecture and green spaces, Namba Parks offers a refreshing shopping experience. Explore a wide range of stores, boutiques, and restaurants, and unwind in the beautiful rooftop gardens filled with greenery and waterfalls.
The highlight of Namba Parks is its unique "park within a shopping mall" concept. As you explore the different levels, you'll be amazed by the beautifully landscaped gardens, complete with cascading waterfalls, winding paths, and vibrant plant life. It's a refreshing change from the typical shopping environments and creates a relaxing and enjoyable atmosphere.
Namba Parks is not just about shopping and dining. It also hosts various events and entertainment throughout the year. From live music performances to art exhibitions, there's always something exciting happening in this lively space.
---
Explore the Osaka Ramen Museum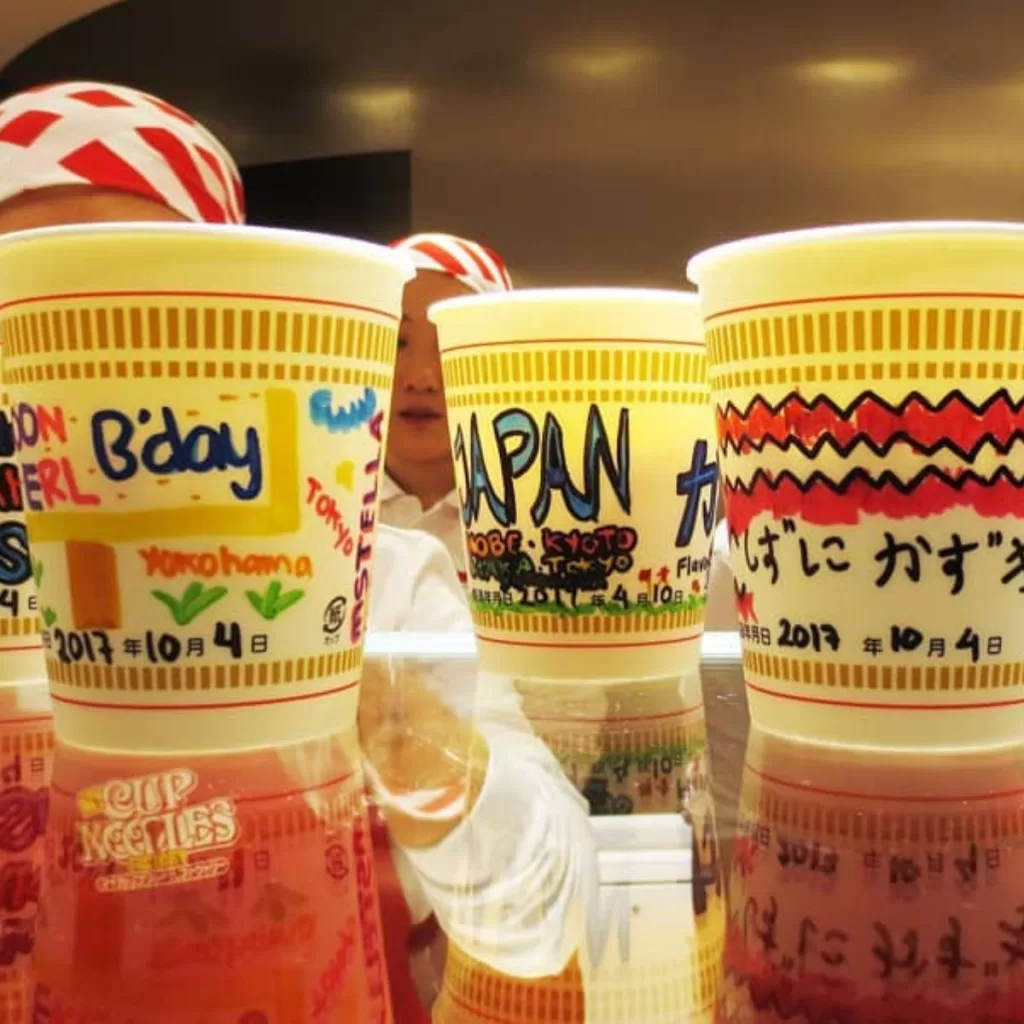 For noodle lovers, a visit to the Osaka Ramen Museum is a must. This interactive museum showcases the history and variations of ramen, one of Japan's most beloved dishes. Discover different regional styles, learn about the craftsmanship behind this culinary art, and savor delicious bowls of ramen from various vendors.
At the museum, you can not only indulge in a bowl of authentic ramen but also learn about its history and culinary secrets. Exhibits and displays offer insights into the ingredients used, the cooking techniques employed, and the cultural significance of ramen in Japanese cuisine.
To make it even more exciting, the Osaka Ramen Museum often hosts workshops and events where you can try your hand at making your own ramen noodles or learn from expert chefs. It's a hands-on and interactive experience that adds to the fun and educational aspect of the visit.
---
Witness the breathtaking cityscape of Osaka from the iconic Tsutenkaku Tower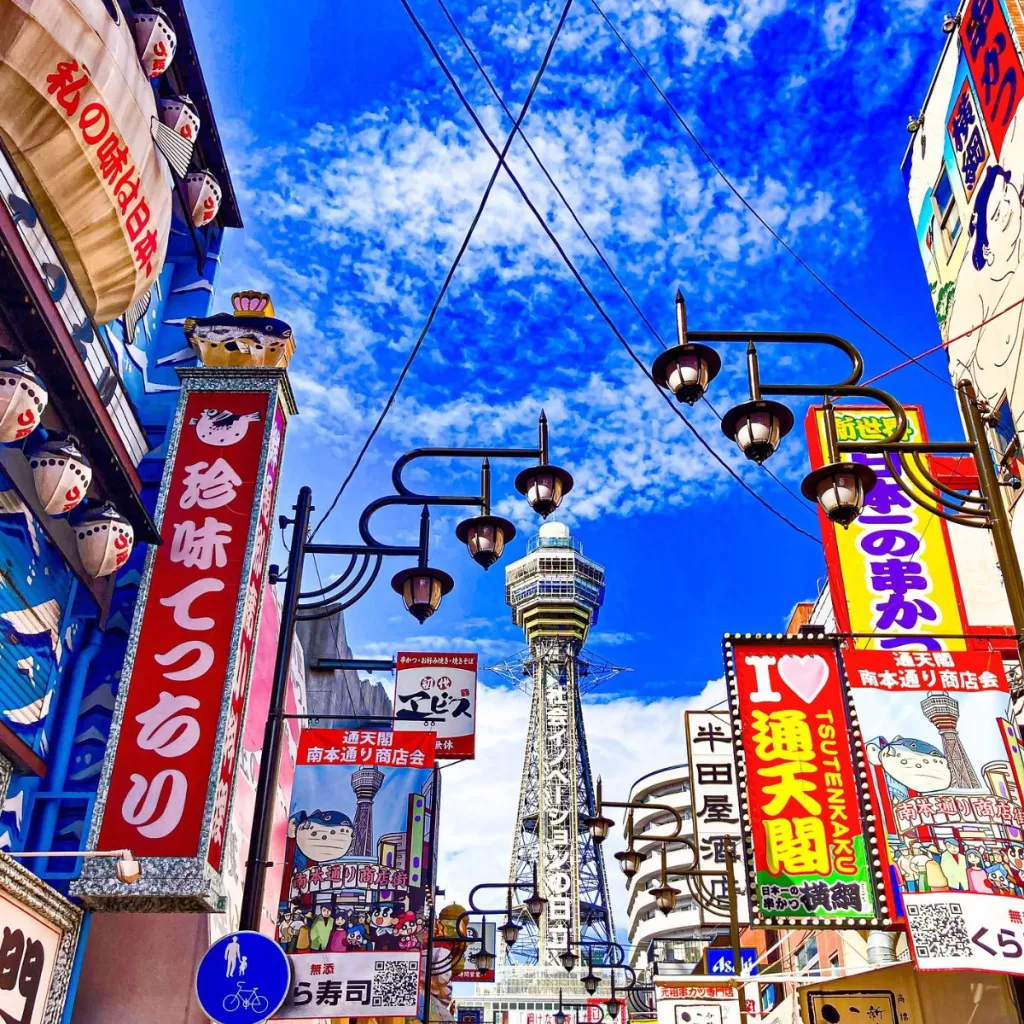 Tsutenkaku Tower is an iconic landmark and a must-visit attraction in Osaka. Standing tall at 103 meters, this tower offers spectacular panoramic views of Osaka city from its observation deck. It is considered one of the top things to do in Osaka, providing visitors with a unique perspective of the bustling cityscape.
Located in the vibrant Shinsekai district, Tsutenkaku Tower is a popular place to visit for both locals and tourists. The tower itself is a symbol of Osaka's rich history and has been a beloved landmark since its construction in 1912. The observation deck provides an excellent vantage point to admire the sprawling city, with its towering skyscrapers, buzzing streets, and vibrant neighborhoods.
Visiting Tsutenkaku Tower during your trip to Osaka is a great way to immerse yourself in the city's culture and see the urban landscape from a different perspective. Whether you're a history buff, a photography enthusiast, or simply seeking a memorable experience, a visit to Tsutenkaku Tower is sure to leave you awe-inspired by the beauty of Osaka city.
---
Discover the fashionable streets of Americamura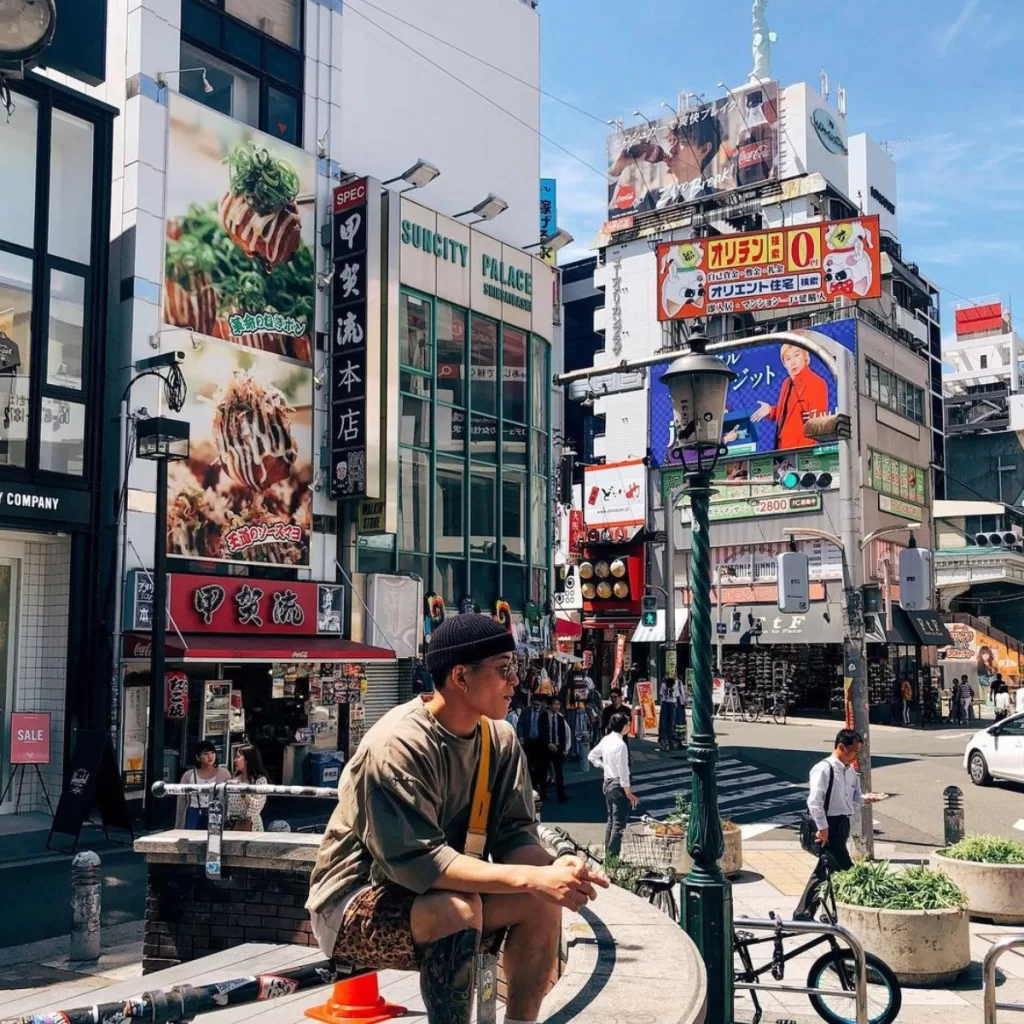 If you plan to visit Osaka, be sure to include a stop at Americamura in your itinerary. This trendy district is known for its fashionable streets and vibrant atmosphere, making it one of the best places to explore for fashion enthusiasts and trendsetters alike.
Located in southern Osaka city, Americamura offers a unique and diverse shopping experience. The streets are lined with boutiques, vintage stores, and independent fashion labels, providing a wide range of options for those looking to update their wardrobe or discover new styles. From streetwear to high-end fashion, Americamura has it all.
In addition to shopping, Americamura is also a hub for creativity and street art. The district is adorned with colorful murals, graffiti, and eye-catching installations that add to its energetic ambiance. It's the perfect place to take Instagram-worthy photos and immerse yourself in the artistic side of Osaka.
If you're looking for a unique and fashionable experience during your trip to Osaka, be sure to add Americamura to your list of the best things to do and explore the trendy streets that make this district a fashion-forward destination.