Tokyo Red Garden Autumn Festival
Immerse yourself in the vibrant colors and cultural festivities of the Happo-en Tokyo Red Garden Autumn Festival, a highlight of Tokyo Events in November.
The renowned Happo-en garden in Shirokanedai is geared to host the annual Tokyo Red Garden Autumn Festival, set to commence on November 18 and extend until December 11. Within a minute's walk from Shirokanedai Station, the elegant event venue is widely acclaimed for its breathtaking autumn scenery graced by over 100 maple trees and a charming touch of old Edo-era architecture.
Maple Silhouettes Illuminated Through Koyo
Every night throughout the festival, the transforming maple trees will be highlighted by "koyo" illuminations. The spectacular lightening accentuates the crimson hues of the maples against the dark skies, extending a mystical ambiance to the centuries-old garden revered for its classic Japanese aesthetics. There's no better space within the sprawling cityscape of Tokyo to observe the radiant transition of green summer leaves into bold reds, oranges, and yellows, signifying autumn.
During this season, the garden's main attraction is its collection of 100 fiery red Momiji maple trees. These visually appealing trees are lit up during evening hours, reflecting on the surface of the serene pond within Happo-en.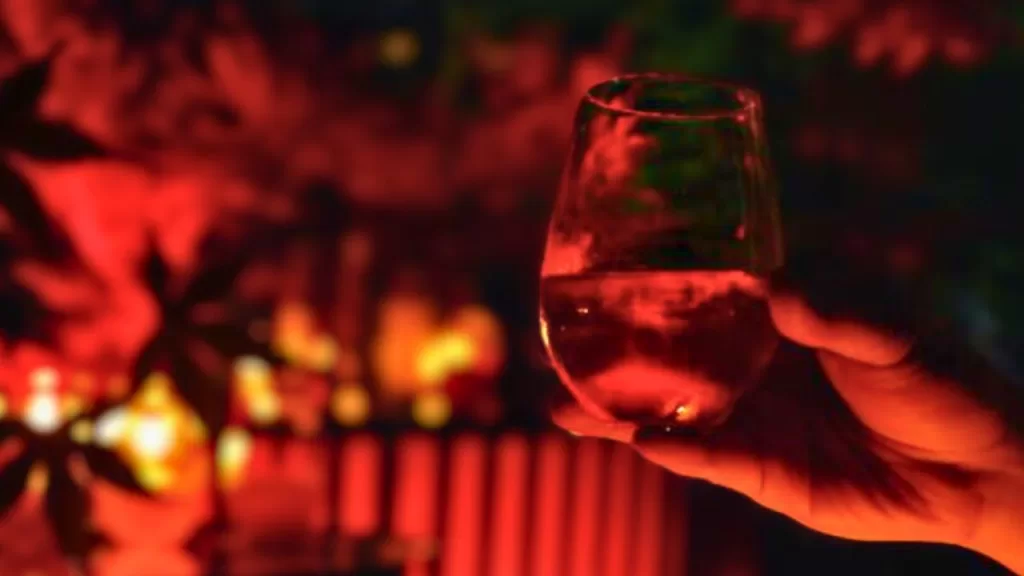 Evening Festivities at Happo-en: Food, Drinks, and Music
On specific days during the festival, Happo-en will be adorned with pop-up bars serving an array of delectable drink selections. Particularly on Fridays, Saturdays, and Sundays, visitors can enjoy stunning views while sipping cocktails sold at ¥500 at the on-site Garden Bar near the waterfall.
An essential part of this festival is "Sui-Night," scheduled for November 23. This signature opening event hasn't graced Happo-en for three years. Starting at 6:30 pm and lasting till 9 pm, Sui-Night promises an evening combining food from Thrush Cafe and specially curated music by DJ Shuya Okino. Ticket prices range from ¥1,500 for admission and one drink (presale price) to ¥5,000 for entry with "Moët & Chandon free-flow" – presumably unlimited champagne service.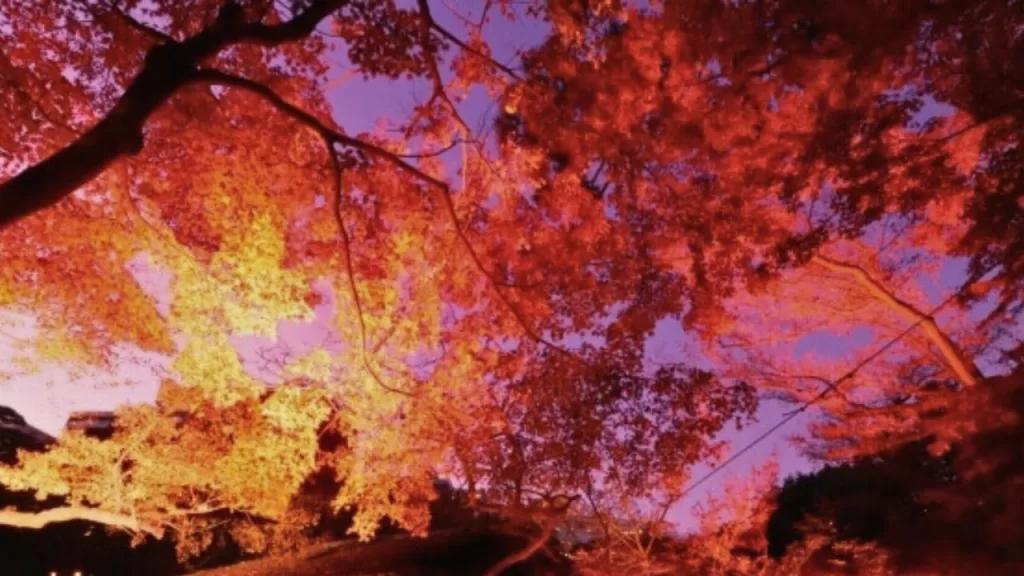 Exclusive Experiences: Moon Bars and Pop-Up Bars
From December 9 to December 11, attendees can also access Happo-en's Japanese restaurant Kochuan's garden, featuring moonlight-like illuminations. The entry fee priced at ¥4,000 includes one cocktail and a box of five seasonal onigiri (rice balls). Reservations were opened on November 18.
During weekends and public holidays within the festival duration, Thrush Cafe will showcase a limited-time-only meal plan —the Shirogane Aperitif Night— comprising sustainable meals like roast beef paired with over 28 different kinds of drinks, including Moët & Chandon champagne and original cocktails. With a two-hour seating starting from 4 pm, this experience has been priced at ¥8,800 per person. Visitors can also opt for terrace seating at an additional ¥500.
Kochuan will unveil its moon-themed bar, Moon Bar, preparing Ethical Spirits-concocted drinks alongside Seasonal Balls depicting rice flour dumplings inspired by seasonal flavors.
Happo-en enticingly opens up its beauty for all visitors free of cost while simultaneously offering exclusive festival experiences charged separately.
Those eager to capture top views can keep track of changing leaves' status through the park's social media updates so as not to miss witnessing Japan paint itself in a deep autumnal shades-this year particularly comprehensible at Happo-en's Tokyo Red Garden Autumn Festival.
Discover a literary oasis amidst the stunning autumn foliage at the Happo-en Tokyo Red Garden Autumn Festival, featuring the Kanda Used Book Festival.