Hibiya Park Marunouchi Ondo Bon-odori Dance Festival Set for August 24-27 in Tokyo
The much-anticipated annual Hibiya Park Marunouchi Ondo Bon-Odori Dance Festival is all set to take place from August 24th until August 27th. The event, one of the largest and most accessible Bon Odori festivals in Tokyo, will be held at Hibiya Park in Chiyoda City.
Immerse Yourself in the Traditional Dance and Cultural Delights of Tokyo Events in August: Experience the Vibrant Hibiya Bon Odori Festival.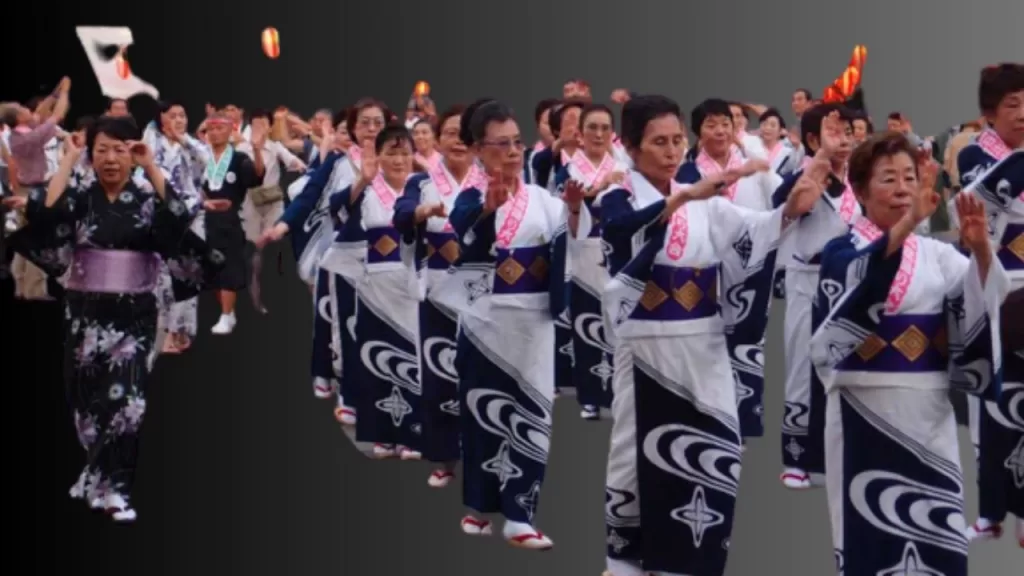 Traditional Japanese Culture: Experience Bon Odori
Bon Odori is a traditional Japanese dance festival where people gather and dance to the rhythm of Japanese drums. It takes place during summer and illustrates a part of Japan's rich cultural heritage. At the festival's heart is the Marunouchi Ondo, a song composed back in 1932 by Yaso Saijo and Shinpei Nakayama, which serves as the foundation for the popular Bon-odori song "Tokyo Ondo."
Circle Dancing Around the Fountain: A Celebration for All Ages
Every year, thousands of people, including residents, employees of businesses from Marunouchi and Hibiya areas, tourists, and students, flock to Hibiya Park to participate in this unique celebration. Together they form circle upon circle around the park's central fountain and dance to the tune of Marunouchi Ondo. This year, an anticipated crowd of 40,000 participants will participate in this vibrant dance event.
Colorful Yukata: Fashion Meets Tradition
One distinctive aspect of Bon Odori is that many attendees adorn themselves in colorful yukata—a summer kimono. This traditional attire adds a touch of elegance and poise to the festive atmosphere. Seeing fashionable people wearing their finest yukata is truly a highlight that adds vibrancy to this family-friendly event.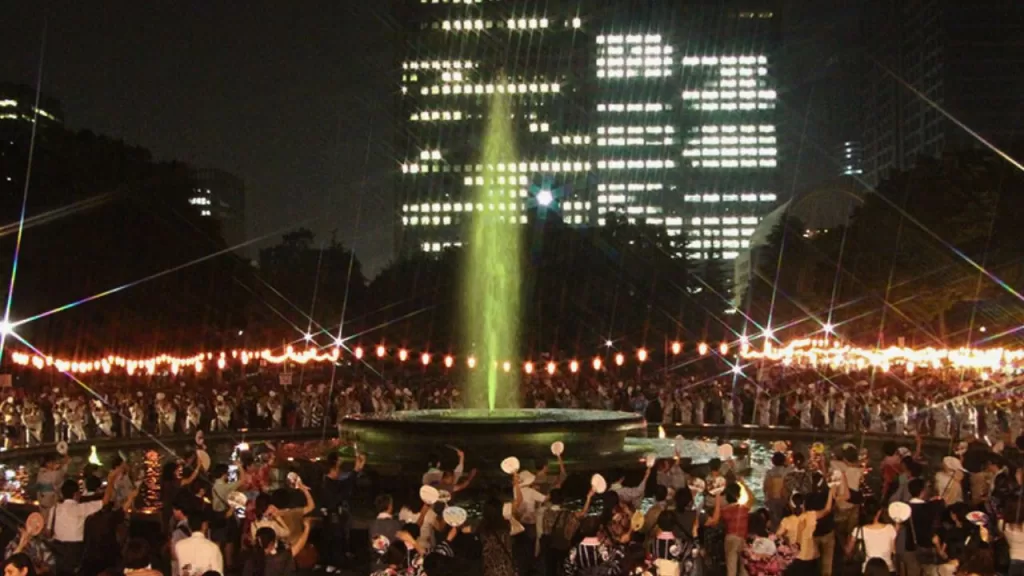 Hibiya Park Fountain: An Effervescent Ambiance
With its incredible light display and stunning musical accompaniment, Hibiya Park's fountain is the perfect centerpiece for this grand dance celebration. As participants engage in Bon Odori around the fountain, they are rewarded with a refreshing and dazzling environment that only enhances the enjoyment of this time-honored tradition.
Event Schedule and World Beer Cup
The Hibiya Park Marunouchi Ondo Bon-Odori Dance Festival will span over a weekend, from 6 p.m. to 9 p.m. each day. Coinciding with the dance festivities, the World Beer Cup will be held just two days before the Bon Odori event.
A Warm Invitation: Everyone is Welcome!
Whether a resident or an international tourist exploring Tokyo, everyone is cordially invited to experience the very best of summer in Japan at Hibiya Park's Bon Dance Festival. This enchanting event offers a prime opportunity to immerse oneself in traditional Japanese culture and connect with others through the joy of dance.
From the Spirited Dancing of the Hibiya Bon Odori Festival to the Breathtaking Fireworks Display at the Jingu Gaien Fireworks Festival: Celebrate Summer with Unforgettable Tokyo Events in August.