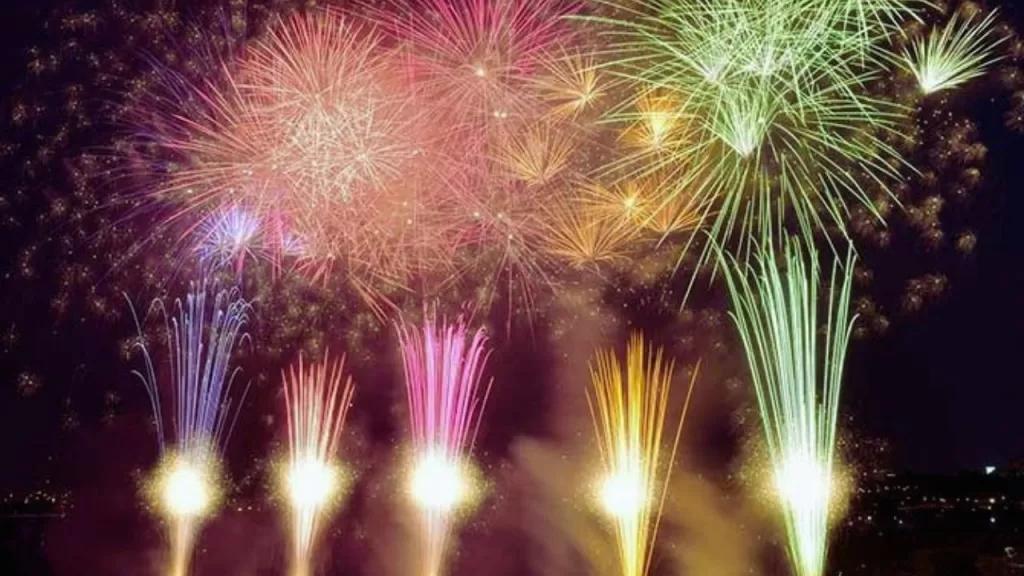 Katsushika Noryo Fireworks Festival
The 57th Katsushika Noryo Fireworks Festival, one of the most popular Tokyo events in July, will take place on July 25, 2023, at 7-17-13 Shibamata, Katsushika City, Tokyo, and features a stunning display of fireworks over the Edogawa River every year.
Historic Celebration
Boasting more than a century of history, this event provides an authentic taste of traditional Tokyo. As spectators' seats are close to the launching area, attendees can experience a breathtaking view of the pyrotechnics. To elevate their experience, special seats are available for an additional fee and can accommodate groups of two to four people.
Scenic Walk and Summer Activities
Before the stunning fireworks display, guests can stroll through old-fashioned streets leading to the Shibamata Taishakuten Temple. They can also participate in various summer activities while experiencing this nostalgic spot's charm.
Record-Breaking Fireworks Display
For the first time since the pandemic, this annual festival is set to feature an impressive 20,000 fireworks, a significant increase from the usual 13,000. Previously, nearly 800,000 spectators flocked to this popular event that showcases cutting-edge pyrotechnic pieces like "Niagara Falls" and "Digital Star Mine."
Convenient Access and Venue
Held along the banks of Tokyo's Edogawa River near Keisei Shibamata Station, attendees only need to take a ten-minute journey from the station to reach Shibamata Baseball Ground – the picturesque venue for the grand spectacle that commences after dusk.
A Long-Standing Tradition
The Katsushika Noryo Fireworks Festival is considered one of the best summertime events in Tokyo. Its popularity results from the brilliant display that features a synergistic blend of small and large-scale explosions, coloring the summer night sky. The unique seating arrangements also provide a more intimate experience than other fireworks shows in Tokyo.
Relaxing Respite Before the Show
Guests are encouraged to explore nearby historic sites and indulge in an atmosphere reminiscent of the Edo period. The serene Shibamata Taishakuten Temple is connected to the highly popular film series "Otoko wa Tsurai yo" (It's Tough Being a Man). It offers a peaceful interlude before the main explosive event.
A Must-See Tokyo Event
Whether you're a first-time visitor or a seasoned local, Katsushika Noryo Fireworks Festival promises to deliver another unforgettable celebration of light, color, and festivity as part of Tokyo's vibrant summer fireworks tradition.
The Katsushika Noryo Fireworks Festival and the Japanese Lantern Plant Fair (Hozuki-Ichi) are two of July's most popular Tokyo events. The former is a stunning display of fireworks over the Edogawa River, while the latter is a festival of hozuki plants, a type of Japanese lantern.