Kioi Winter Forest Illumination
Experience the enchanting Kioi Winter Forest Illumination, one of the captivating Tokyo events in January, where twinkling lights and magical displays transform the city into a winter wonderland.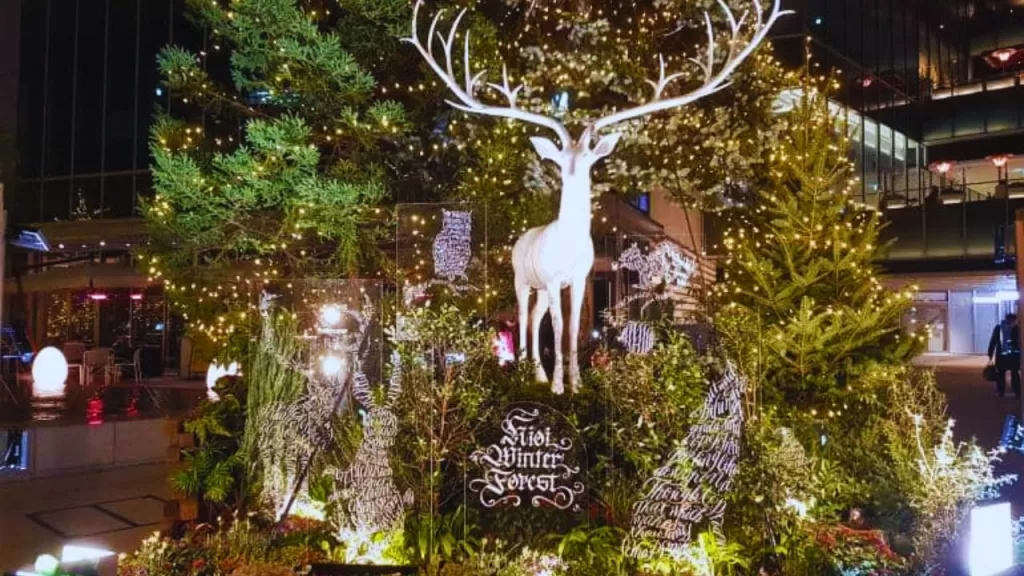 Tokyo's Garden Terrace Kioicho is illuminating the city with its captivating winter forest-themed installations. Anchoring this ethereal showcase is the "Kioi Forest Tree," a vibrant ten-meter sculpture enveloped by smaller trees and foliage.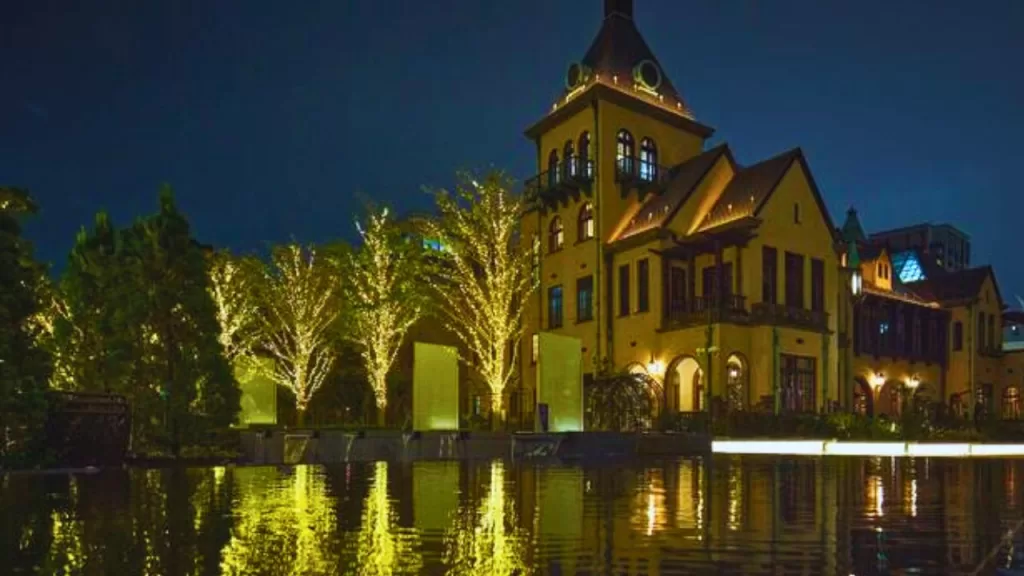 Living Trees Installation
For the eco-conscious, there's more to this lighting spectacle than meets the eye. Remarkably, these aren't ordinary props but living trees with intact roots. The ecological approach ensures that the trees are returned to their original habitat post-event, replenishing nature while preparing for next year's illuminations.
The Kioi Forest Tree comes alive with a grand white deer statue at its heart – a symbol synonymous with winter landscapes. Adorning the tree are ornaments curated from flowers and greenery nurtured in the biotope on-site, bouncing off an elegant aesthetic while minimizing the environmental footprint.
Free Handbell Performance
To accompany the visual feast on December 20 at 6:30 pm and December 24 at 4 pm, visitors can also relish in auditory delights. Student performers from Sophia University will present a free handbell music performance, adding a touch of festive melody to the picturesque surroundings.
Champagne-Gold Illuminations at Benkei Moat
Before concluding your visit, soak in the mesmerizing champagne-gold illuminations along the Benkei moat. The magical play of lights reflecting off the waters adds another dimension to this winter marvel.
The illuminations commence daily from 4:30 pm until 11 pm. If your ideal winter light-up includes stags, Tokyo Garden Terrace Kioicho is your destination this season.
Viewing Point and Schedule
To ensure an optimal viewing experience, visitors are encouraged to approach Kioi Terrace via Benkeibashi Bridge from Akasaka-Mitsuke Station. As you cross over towards Kioi Terrace, you'll be rewarded with a breathtaking vista of the illuminated forest.
The distinguished deer emerges before a first-floor Christmas tree adding intrigue to the whole experience. The tree will continue to hold court until December 25, whereas other installations will remain on display till late February, extending beauty and joy beyond Christmas into New Year festivities.
Skate under the shimmering lights of the Kioi Winter Forest Illumination at the Midtown Ice Rink, a perfect combination of enchanting beauty and exhilarating winter fun in Tokyo.