History and Tradition of the Kōnosu Doll Festival
Experience the enchanting Kōnosu Surprise Hinamatsuri, a Tokyo events in February where traditional dolls, vibrant festivities, and cultural displays create unforgettable memories.
The Kōnosu Surprising Hina Festival, known as the Konosu Bikkuri Hinamatsuri, is a profound celebration in Japan with a rich history dating back to the Edo period. The city of Konosu, renowned for its exquisite Hina dolls production, has held this festival annually from the end of February to the beginning of March.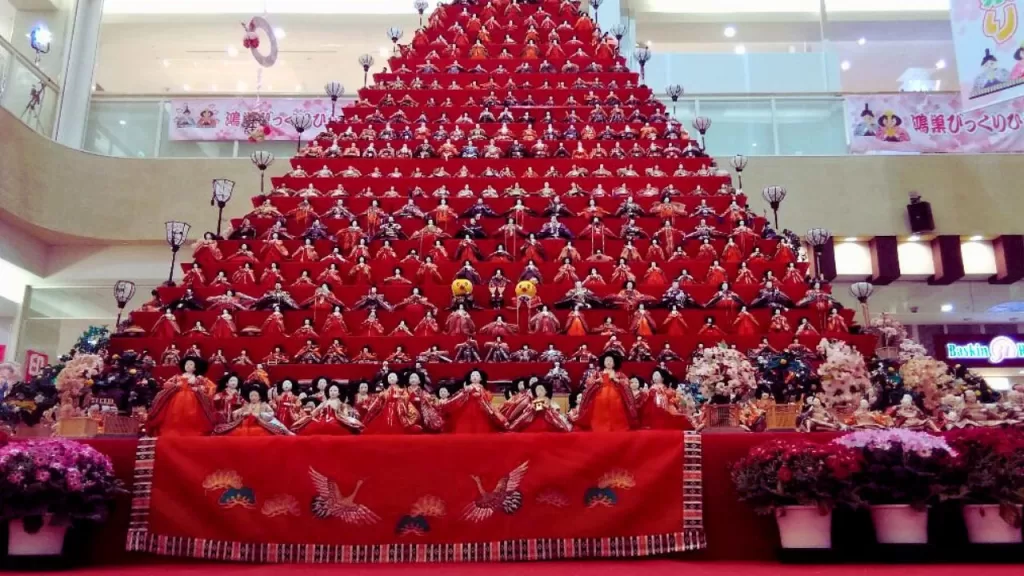 A 7 meters high pyramid with 31 layers is built inside the Elumi Konosu shopping mall's atrium floor to mark this event. This pyramid displays nearly 1,800 traditional Hina dolls, making it Japan's largest Hina dolls pyramid.
Behind the Beauty of Hinamatsuri
Hinamatsuri, also known as Girls' Day, is commemorated on March 3rd each year in Japan. As part of this event, households with young girls display Hina-ningyo (Hina dolls), praying for their daughters' sound growth and prosperity. The dolls are primarily associated with marriage, and there's a widespread belief that displaying them past March 3rd might impact future marriage prospects negatively.
The Hina dolls made in Konosu City are applauded for their kimono-dressing beauty. It's said that artisans from Edo visited this city for training. Visitors get encouraged to view the dolls from different angles and appreciate the sheer number and the various expressions and kimono patterns.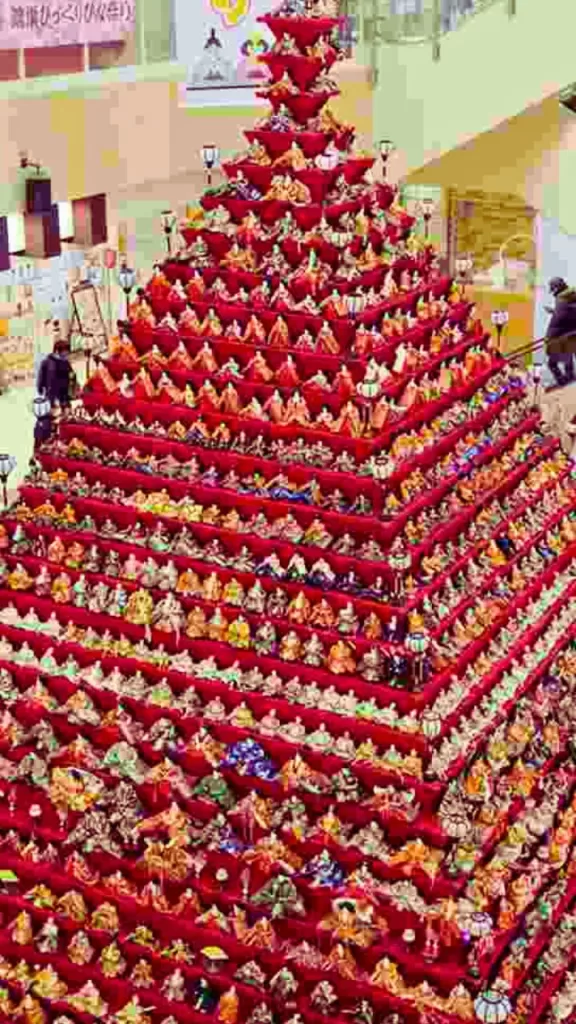 Accessing Japan's largest doll pyramid
Saitama Prefecture's Konosu Doll Pyramid stands as Japan's largest Hina Matsuri display. Conveniently located a 50-minute train ride from Ueno Station in Tokyo, it can be visited at Konosu Station Mall. It forms part of a larger festival encompassing several places where Hina dolls get displayed, like Kakyu No Sato, known for its hanging decorations.
While traditionally, dolls came on tiered platforms; modern alternatives include buying them in cases. Many services and businesses, like hospitals and preschools, put up their displays in early February.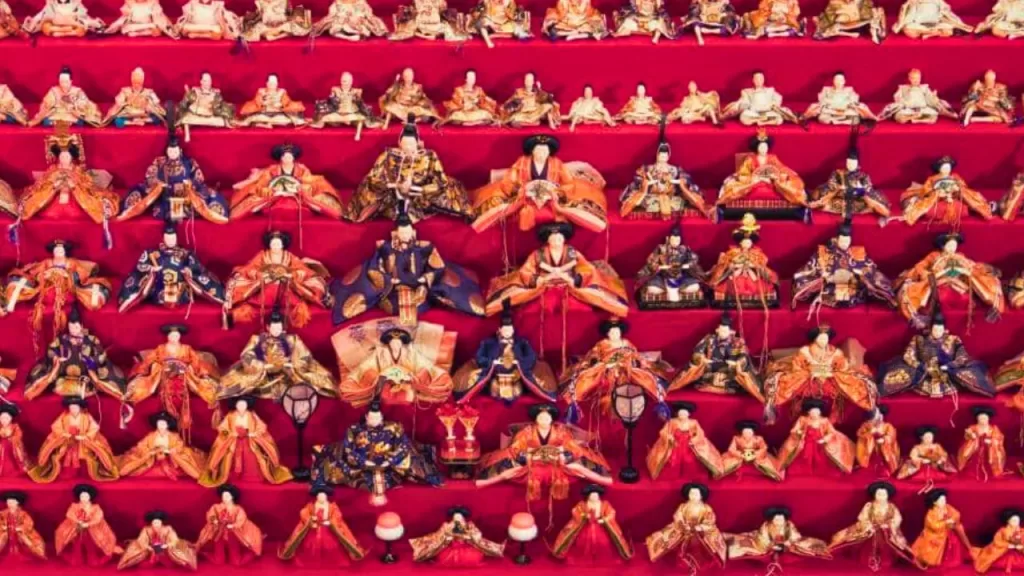 Key features of Konosu Bikkuri Hina Matsuri
One particular Japan's tallest hina doll pyramids found at Konosu, Saitama, include Emperor, Empress figures depicting figures from the Imperial Court, including officials of the Inner Palace Guard, musicians, and footmen alongside other paraphernalia portrayed on platforms 7 meters high.
The festival underwent venue changes over time – while historically, the main spectacle was found at city hall, it relocated to Elumi Shopping Centre years ago. However, city hall still joins the festivities by hosting certain displays annually.
In response to recent developments related to the Covid-19 pandemic—masks were placed on select Hina dolls at last year's surprising doll festival.
Anticipating Bikkuri Hina Matsuri 2024
The grandeur carried by KonosuSurprising Dolls Festival or Bikkuri Hina matsuri maintains truth to its title – 'surprising doll festival.' The stunning doll arrangements led many spectators, including first-timers, captivatingly taken aback.
How to Get There
Apart from taking a train to reach there directly through Shinjuku Station in around an hour – A free shuttle bus service will be provided for spectators to go around various parts of the city exhibiting Hinamatsuri displays during weekends.
A remarkable expression of tradition reflected through incredible quality in every doll – The Kōnosu Surprise Hinamatsuri Festival captures hearts and leaves everyone breathlessly impressed with each visit.
Discover hidden treasures at the Shinjuku Chuo Park Flea Market during Kōnosu Surprise Hinamatsuri, a vibrant Tokyo event in February filled with unique finds, a lively atmosphere, and delightful surprises at every turn.