Shinjuku Chuo Park Flea Market
Discover unique treasures at the Shinjuku Chuo Park Flea Market during Tokyo Events in February, where vendors showcase their wares amidst a lively atmosphere of cultural delights and vibrant community spirit.
Renowned for its vibrant atmosphere and rich assortment of items, Shinjuku Chuo Park Flea Market stands out amongst Tokyo's weekend bazaars and has positioned itself as one of the local favorites.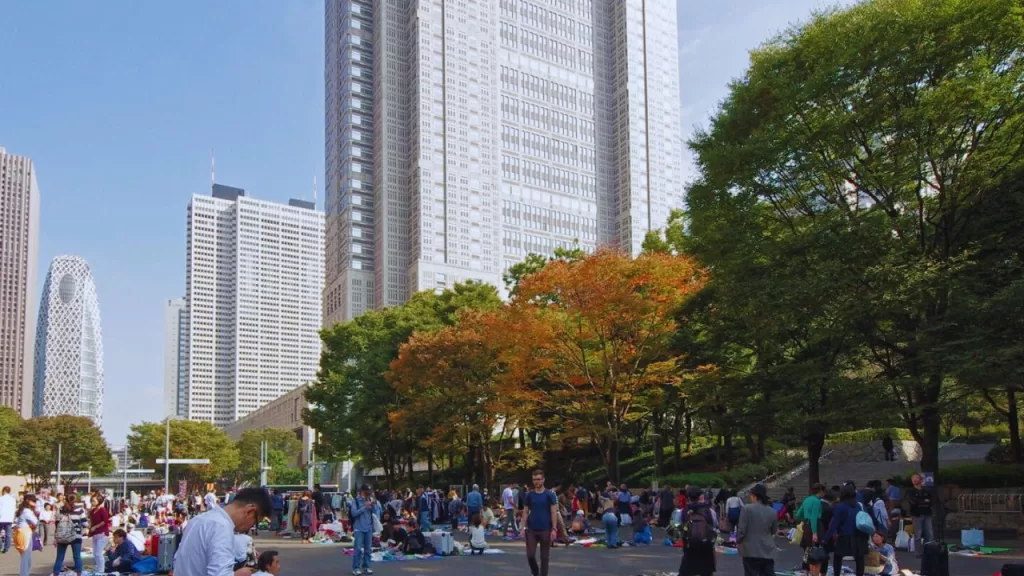 Hosting Location and Schedule
The flea market takes place at Shinjuku Central Park, a delightful green space in the heart of the city. Surrounded by towering skyscrapers, this park serves as an urban oasis for city dwellers and travelers alike.
The park hosts this impressive flea market around 1-3 times a month, mostly every year, predominantly during the summer months. Although opening times vary, visitors can usually expect the stalls to be operating from 10-3 pm. On occasional days, the market commences at 9 am and wraps up between 3:30 and 4 pm.
Easy Access and Proximity to Tourist Destinations
An added benefit of this market is its accessibility. Located merely a ten-minute walk away from Shinjuku Station, visitors can easily reach it via the JR, Odakyu, or Keio Lines. Alternatively, one could opt for a shorter five-minute stroll from Nishi Shinjuku Station on the Metro Marunouchi Line. Furthermore, Tochomae Station on the Toei Oedo Line places you right outside the venue.
Not far off stands the grand Tokyo Metropolitan Government Buildings – known for its free viewpoint offering panoramic views over Tokyo. It elevates Shinjuku Chuo Park Flea Market into an appealing stopover location for tourists.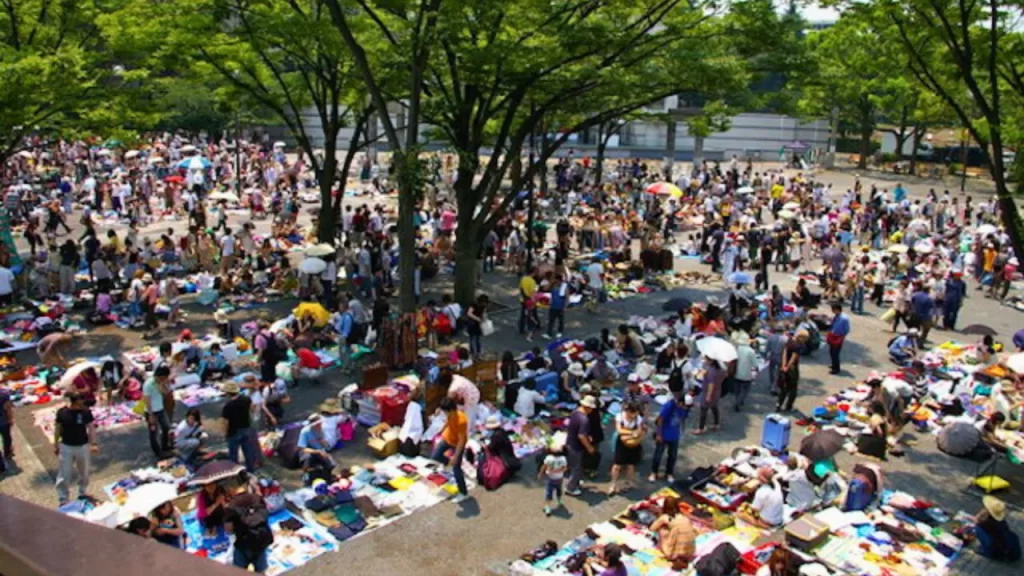 Variety of Goods and Experienced Vendors
Fostering an authentic market ambiance, Shinjuku Chuo Flea Market prides itself on being an exclusive platform for amateur vendors. This wonderful mix of enthusiastic vendors fosters an inviting atmosphere where novelties are just waiting to be discovered.
With nearly 200 stalls beckoning exploration, items range from quaint vintage pieces to all kinds of clothing. From stylish kids' fashion to traditional attire with a dash of history, clothing enthusiasts are in for a treat.
Dedicated to all things retro-esque, this vibrant flea market serves as a treasure trove filled with unique finds – ideal for those seeking charmingly nostalgic mementos or simply browsing through assortments while relishing in bargain deals.
Recommendations for Visitors
Making your trip smoother involves checking the events page beforehand regarding any potential last-minute cancellations due to unfavorable weather conditions like rain.
Whether you're seeking rare vintage treasures or simply looking forward to feeling the lively rhythm of Tokyo's flea markets scene, immerse yourself among locals in this beguiling blend of tradition and trade tucked away amidst the bustling urban chaos. Visit Shinjuku Central Park Flea Market at its address 2-11 Nishi-Shinjuku, Shinjuku, for an unforgettable experience.