Matsuda Cherry Blossom Festival: The First Bloom of Cherry Blossoms in Japan
The Matsuda Cherry Blossom Festival is one of the most exciting Tokyo events in February, as it celebrates the early blooming of kawazu-zakura cherry blossoms
Kawazuzakura, the early-blooming cherry blossoms signal the dawn of spring in Japan. Matsuda City is known for its Matsuda Sakura Matsuri, also known as Matsuda Cherry Blossom Festival, where 360 Sakura trees come alive from mid-February to mid-March, attracting local and international visitors.
The festival, celebrated in the Nishihirabatake Park (西平畑公園), offers an astounding view of Mount Fuji on clear days. The local government recognizes it as one of the best views featured on their Fujimi-bakkie List.
The Vibrant Mix of Kawazuzakura and Rapeseed Flowers
As a distinctive feature, this festival showcases the vibrant yellow rapeseed flowers alongside Kawazuzakura. Distinguishing itself from usual cherry blossom trees, Kawazuzakura (河津桜) blooms earlier with larger petals exhibiting an intense pink color. This variety was founded and cultivated in Kawazu Town on the Izu Peninsula in Shizuoka Prefecture.
Nishihirabatake Park: Gateway to a Floral Extravaganza
Visiting Nishihirabatake Park requires a minor admission fee, costing ¥300 for adults and ¥100 for children aged between 6-17 years. The park is just a 20-minute from Shin-Matsuda Station, served by the Odakyu Odawara Line. Shuttle buses operate regularly from JR Matsuda Station's North Exit throughout the festival.
For driving enthusiasts, Nishihirabatake Park is approximately five minutes away from the Oi Matsuda IC on the Tomei Expressway.
An Illuminated Night View Paired with Fantastic Festive Attractions
The Matsuda Cherry Blossom Festival extends its delight into night-time illumination that paints the surrounding area in vibrant hues of pink. Visitors can ride around the park on the Furusato train or enjoy a slide winding through the blooming cherry blossom trees.
Stalls selling local products infused with a tantalizing taste of cherry blossoms like honey, jam, sakura mochi, and Dango are adding flavor to this floral festivity.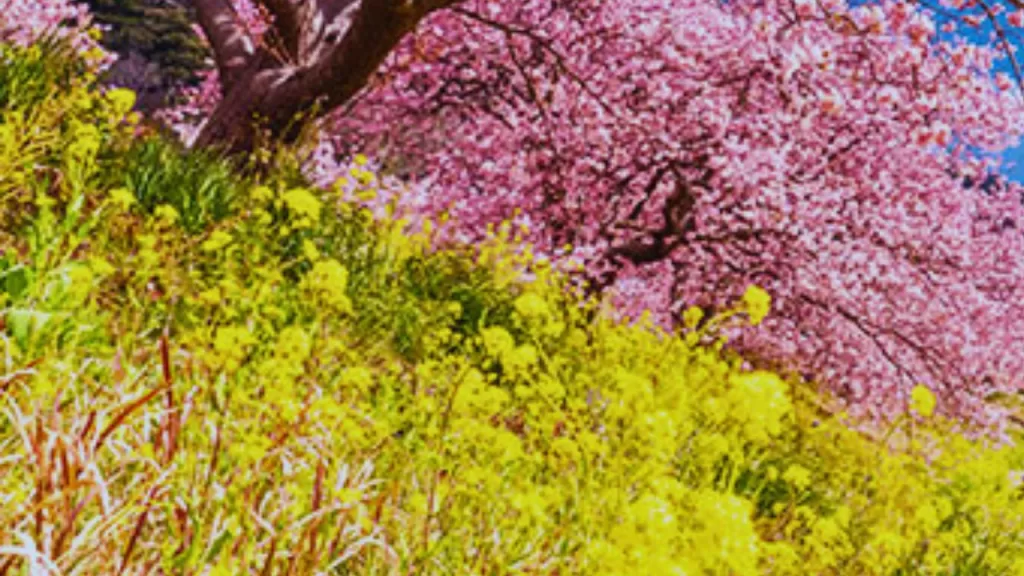 Exciting Opportunities for Photography Enthusiasts and Nature Lovers
For photography lovers, landscapes adorned by blooming cherry trees against Mount Fuji offer stunning frame-worthy captures. Nature lovers can explore attractions like Matsudayama Herb Garden, located within Nishihirabatake Park.
Visitors can also map their visit details using Google Maps: event map
Scheduled for February to March 2024, visitors can witness beautiful cherry blossoms framing Mount Fuji views at a comfortable distance from Tokyo via train through Shinjuku Station or Tokyo Station.
Eventful weekends are expected, including trips via the Odakyu Line or combos of the Ueno-Tokyo Line, Tōkaidō Line, and Gotemba Line.