Tokyo Events in May: Ōme Grand Festival, a vibrant celebration of culture and tradition featuring captivating performances, mouthwatering cuisine, and joyful gatherings in the heart of Tokyo
The city of Ōme in far western Tokyo prepares to welcome back the much-beloved Ōme Grand Festival (Ome Taisai), which is resuming this year after being postponed due to the pandemic. Known as one of the largest matsuri festivals in the Kanto region, this traditional festivity has been observed for over 500 years.
The Ōme Grand Festival Held on May 2nd and 3rd
Scheduled for the 2nd and 3rd of May each year, this two-day event draws approximately 130,000 visitors annually. Despite its roots as a copy of the Kanda and Sanno Festivals, it has become a unique emblem of Ōme City and its rich culture.
History and Cultural Importance
This historical festival comes with a legacy that spans centuries. Over 100 years of customs and narratives are showcased in the vibrant display of twelve giant wheeled floats known as "dashi." These floats represent the distinct neighborhoods within Ōme City, serving as an embodiment of local identity.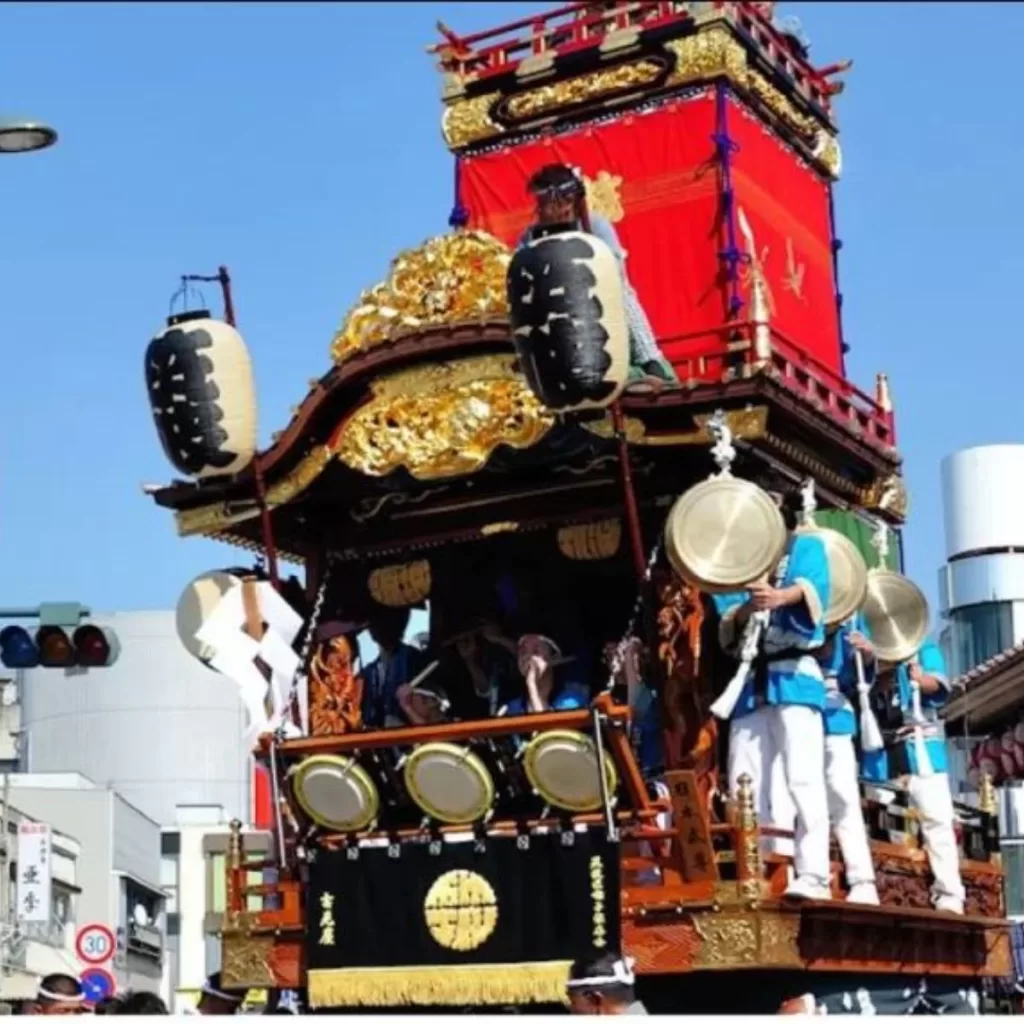 Details about the Dashi Floats
Accompanied by traditional flutes and drums distinctive to Japanese culture, these dashi are pushed and pulled through the streets by residents representative of each neighborhood. The event highlights the aesthetic charm and allows revelers to experience the thrill of competition when dashi pass each other, further intensifying the vibrant atmosphere.
The Variety of Stalls Adds More Charm to The Event
Adding to its charm, approximately 300 stalls line along almost 2 kilometers of road, joining in with an array of food, crafts, and game concessions that bring more local flavor to this grand occasion. These stalls do more than offer indulgence. They also allow visitors to experience traditional Japanese craftsmanship, flavorsome street food, and fun games reminiscent of the olden days.
How To Reach Ōme
Intending visitors can reach 'Ōme Station directly on the Chūō Line from Tokyo Station in under 1.5 hours and from Shinjuku Station in around one hour. It offers easy access for those inside or outside Tokyo who wish to participate in this grand spectacle.
What To Expect
Attendees at this festival can anticipate a compelling fusion of tradition and entertainment characterized by lively fighting music unique to Ōme City. Thus, being a part of reliving history through a fascinating demonstration encapsulating cultural richness amidst fun-filled activities surrounding each corner. It's not just a festival – it's a comprehensive experience drenched in heritage, community spirit, shared histories, and joyous celebration.
If you are looking for a cultural experience in Tokyo in May, you could check out the Ōme Grand Festival or Niku Fes. The Ōme Grand Festival is a great way to experience the city's history and culture, while Niku Fes is a great way to experience Japan's love of meat.