Experience the breathtaking spectacle of the Sumidagawa Fireworks Festival, one of the most anticipated Tokyo events in July.
Sumidagawa Fireworks Festival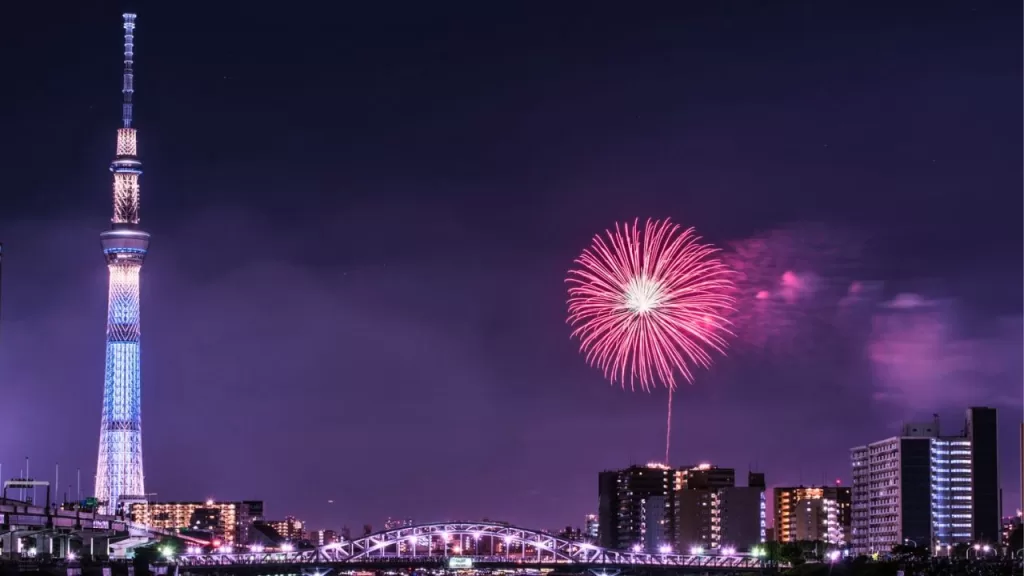 Today, the Sumidagawa Fireworks Festival (隅田川花火大会, Sumidagawa Hanabi Taikai) has become one of the most famous fireworks events in Tokyo, attracting about one million visitors each year. Some opt for tickets to roof terrace events well in advance, while others arrive early to secure a spot where the view isn't entirely blocked by buildings. Many also queue at bridges crossing the river, awaiting their turn to walk across and catch a clear glimpse of the spectacular pyrotechnic displays.
A Tradition Spanning Centuries
The annual Sumidagawa Fireworks Festival has been held every year since 1978, but its roots date back to 1732, when it was first organized in remembrance of those who had died of starvation in the plagues that afflicted Edo during that period. Continuing the tradition, this fireworks festival remains a competition between two firework manufacturers – Kagiya and Tamaya – making it a thrilling and visually stunning spectacle.
A Celebration That Attracts Thousands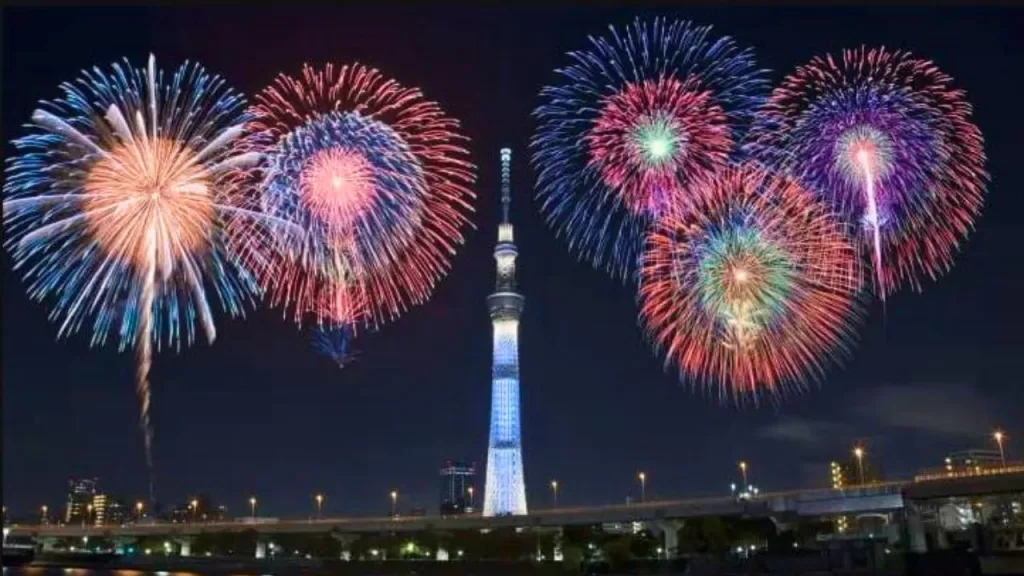 The Main Event and Weather Considerations
The fireworks show starts at 7 pm and lasts for 90 minutes. Although the event may be canceled due to bad weather conditions, it's known to proceed almost regardless of rain or clouds. Due to the level of preparation involved for this event, postponements are unlikely.
Immerse yourself in the vibrant atmosphere of the Sumidagawa Fireworks Festival, where the dazzling fireworks illuminate the night sky during the renowned Shitamachi Tanabata Matsuri in Tokyo.
Prime Viewing Locations for Spectators
Some popular spots for watching the Sumidagawa Fireworks Festival include sections under the highway near Tsutsumidori Park and Dozohori Park, Shioiri Park, Sumida Park, and seating along Kiyosumi dori. Those wishing for an unobstructed view can join masses queuing at bridges. The official event website offers maps of the event area (Japanese only).
A Summer Tradition Across Japan
While the Sumidagawa Fireworks Festival is the most famous event of its kind, many other similar festivals take place throughout the summer months across Japan. These celebrations are a mix of mourning observances for the dead and celebrations of life, serving as entertainment for visitors from all walks.
Pyrotechnic Rivalries Steeped in History
The festival follows the Japanese tradition of competition between rival pyrotechnic groups. Dating back to 1810, the Tamaya and Kagiya guilds emerged as major contenders, with each striving to outperform the other in order to garner popularity and support. This spirit of rivalry endures and remains a highlight of today's Sumidagawa Fireworks Festival.
Festival Accessibility and Tips
Visitors can access various viewing spots around Asakusa to watch the fireworks. It's essential to follow traffic regulations near venues so as not to obstruct or sit in traffic. Wearing comfortable clothing and footwear for walking is recommended for enjoying the event to its fullest, as well as checking out maps available on the festival website (in Japanese only).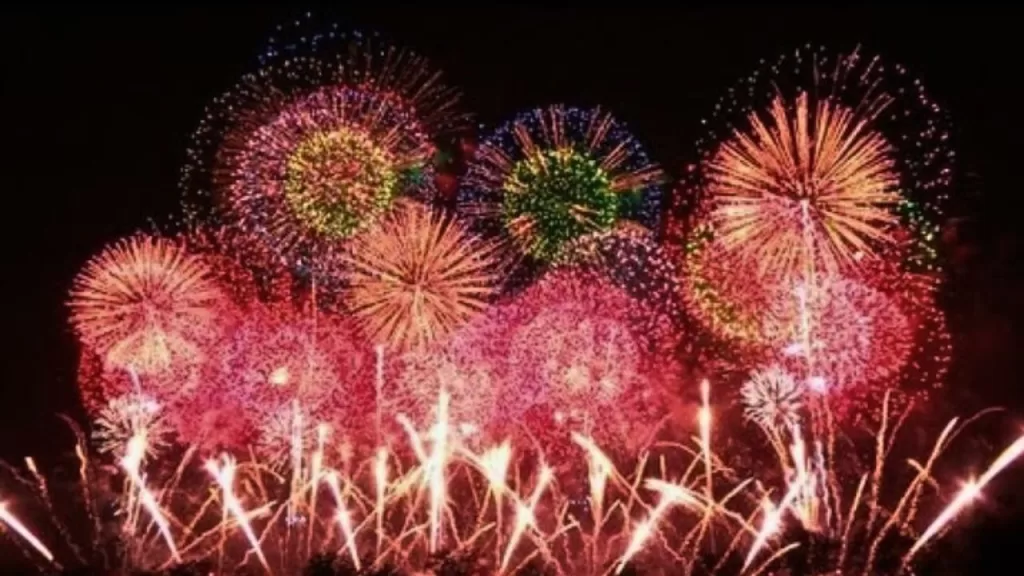 An Unforgettable Summer Evening Experience
The Sumidagawa Fireworks Festival continues to dazzle crowds every year on the last Saturday of July. Encompassing innovative firework displays, traditional yukatas, food, drinks, and stunning views surrounding Tokyo Skytree, this historical event remains an unforgettable experience for locals and tourists alike.