Lake Yamanaka, also known as Yamanakako, is the largest Fuji Five Lakes in the Yamanashi Prefecture. Located at the foot of Mt Fuji, the picturesque lake is well-known for its exquisite view of Japan's highest mountain. The lake area opens a window to endless sightseeing opportunities in and around Lake Yamanaka, making it a major tourist attraction.
Yamanakako-mura, or the Yamanakako Village, sits alongside this beautiful lake and offers plenty of fun activities. Whether it's enjoying nature, witnessing history in its shrines, or enjoying local attractions such as parks and museums, there's always a bright moment in Yamanakako-mura.
10 Best Things to Do at Lake Yamanaka
Enjoy the Magnificent View of Mt Fuji
One of the best things about visiting Lake Yamanaka is seeing Mt Fuji in all its glory. Depending on the time of year and weather conditions, you might even be lucky enough to witness "Diamond Fuji," – a phenomenon where the sun seems to sit directly above the mountain's peak, creating an image that mimics a diamond or an "Upside-Down Fuji," where the reflection of Mt.Fuji reflects flawlessly on Lake Yamanaka providing a spectacular sight. Viewing spots are plentiful along the lake shore.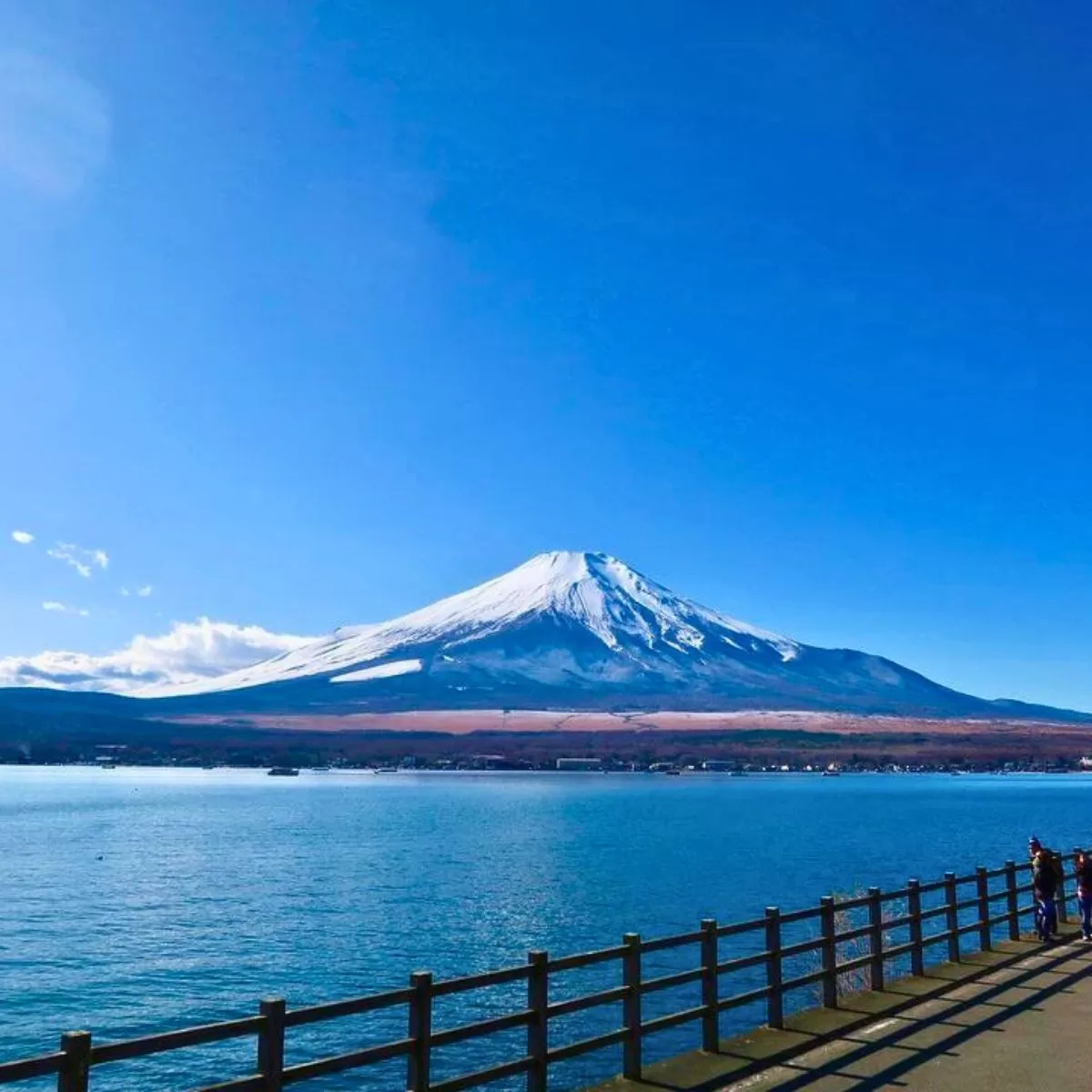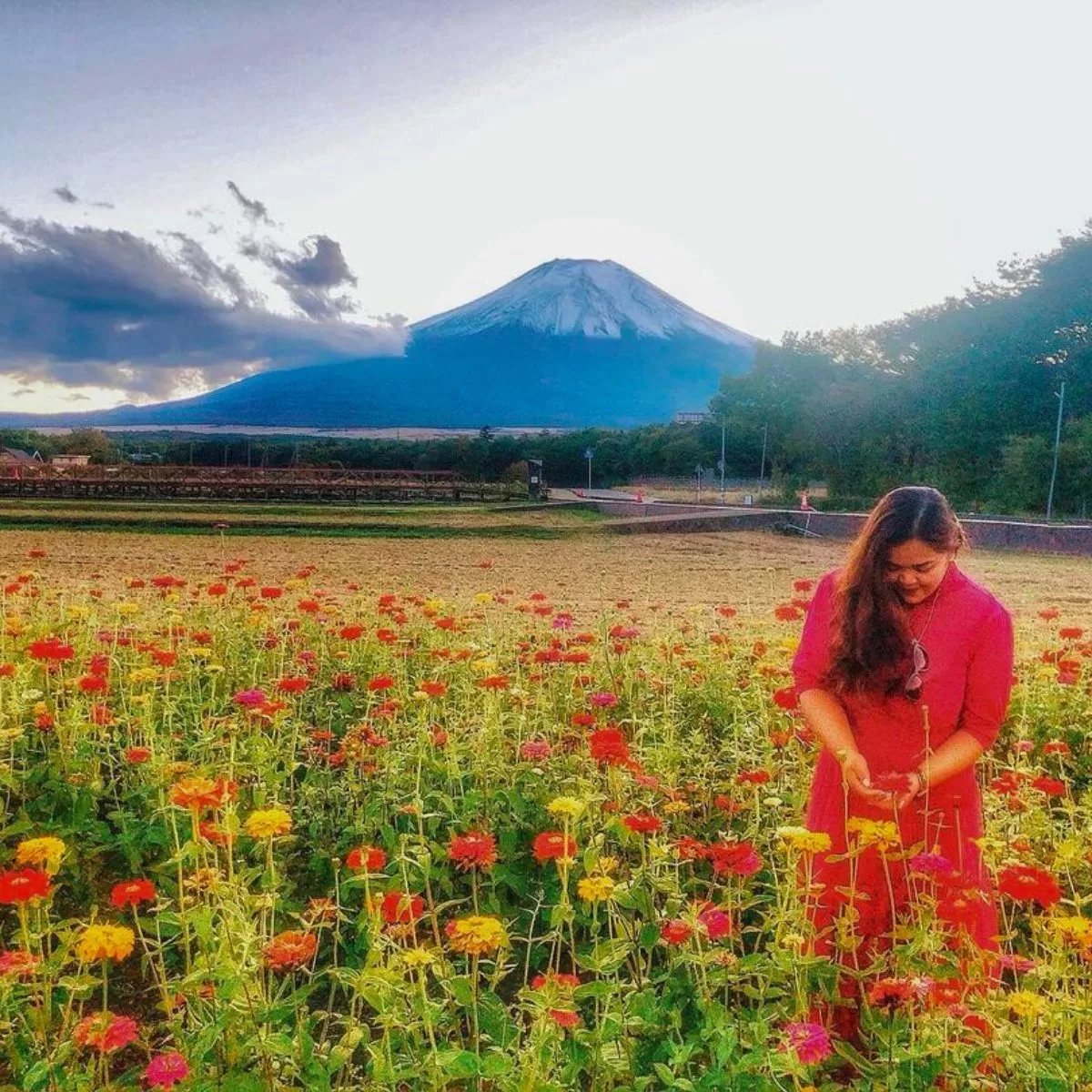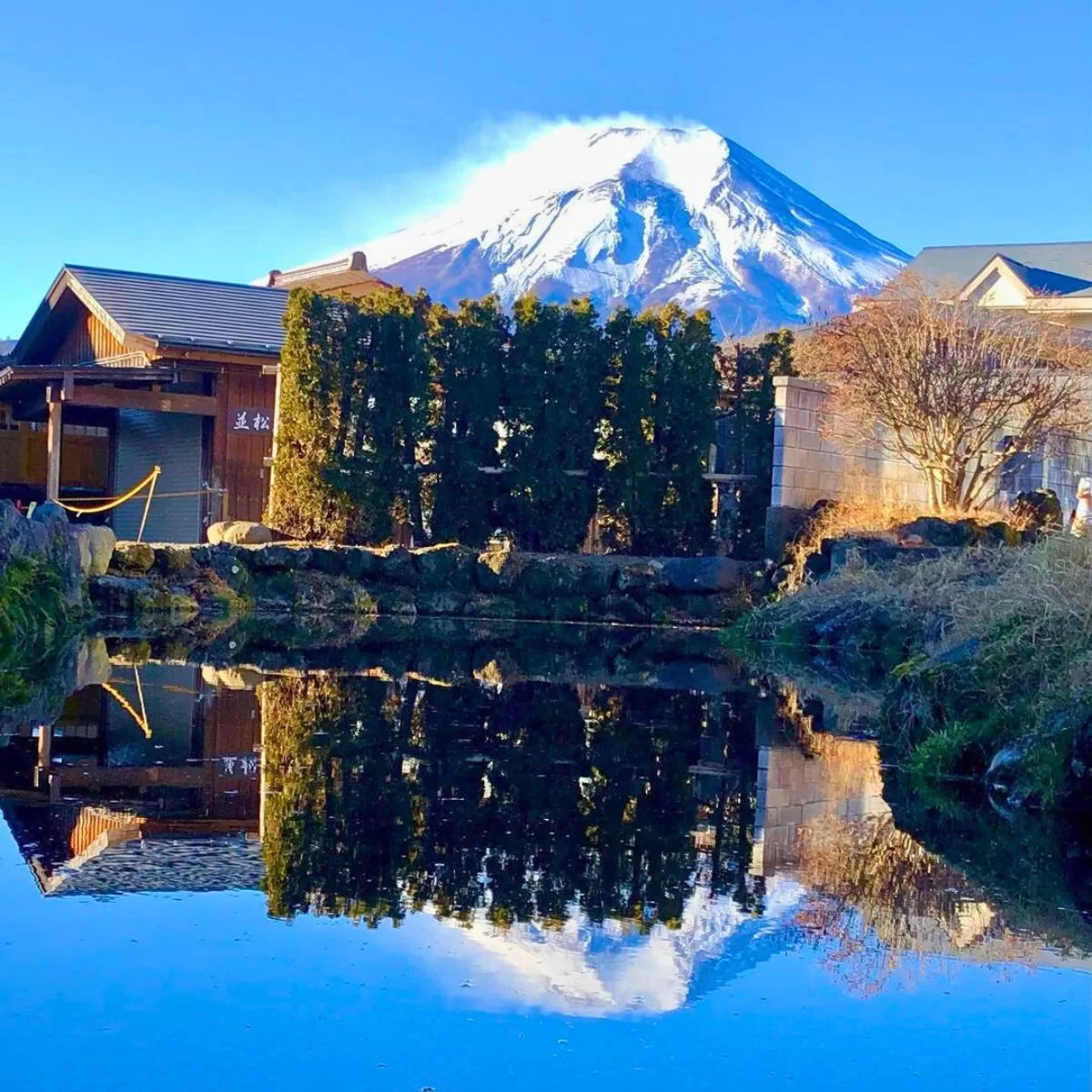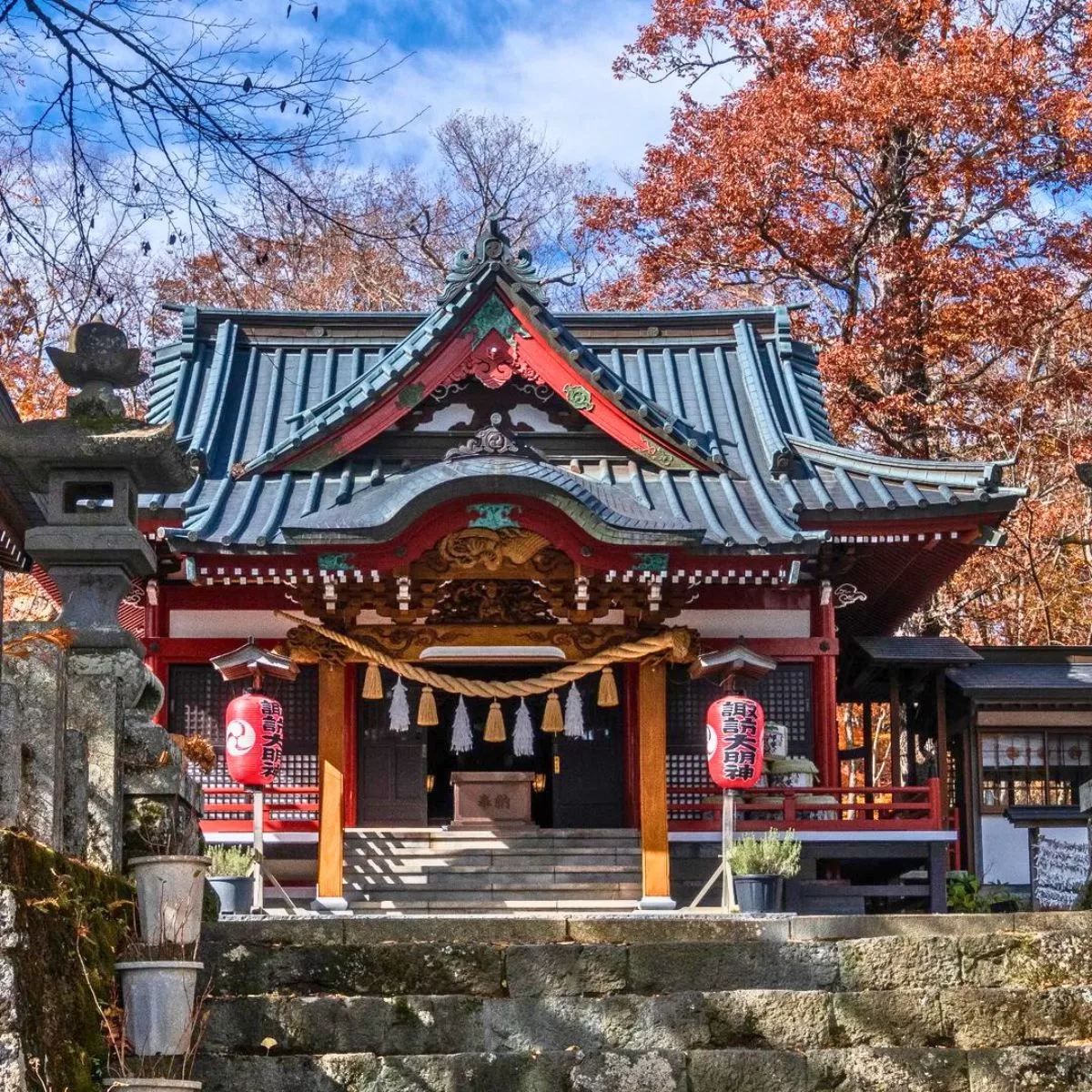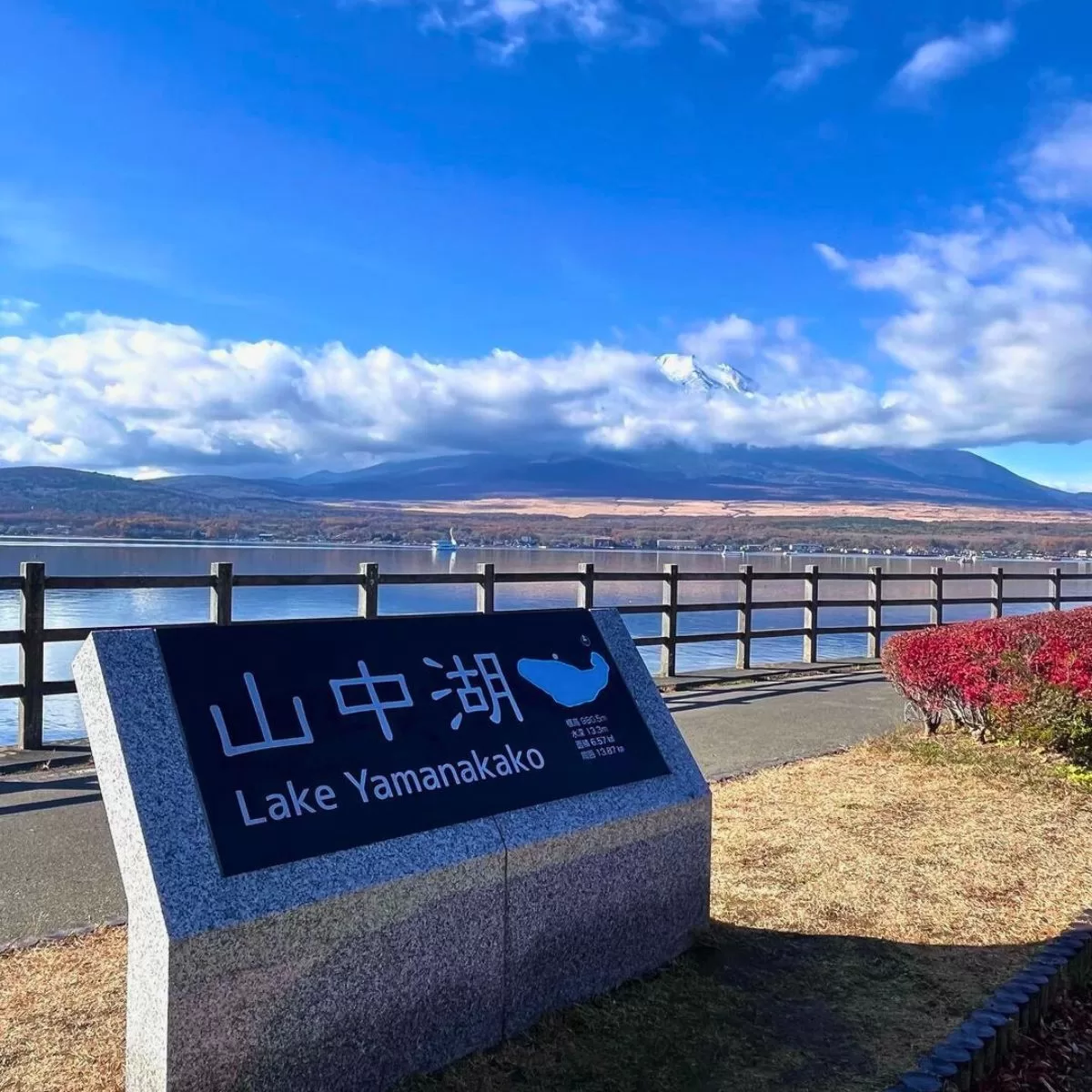 Visit Hananomiyako Park
Near Lake Yamanaka, Hananomiyako Park is a floral park covering around 300,000 square meters of land with panoramic views of Mt. Fuji. This park houses seasonal flowers like tulips in spring and cosmos during autumn. What's even better is that entry is free.
Explore Oshino Hakkai
This is another must-visit spot located close to Lake Yamanaka. Oshino Hakkai comprises eight pristine ponds fed with meltwater from Mt.Fuji. Each pond offers a different but equally breathtaking view. The village surrounding these ponds offers an insight into traditional Japanese rural life.
Take A Day Trip To Fuji Five Lakes
A trip around the Five Lakes region (comprising Lake Kawaguchiko, Lake Motosuko, Lake Shojiko, and Lake Saiko, in addition to Lake Yamanaka) should be on your list when visiting this area. Each lake provides distinct vantage points and unique sights, like Chureito Pagoda at Lake Kawaguchiko—an iconic spot for capturing photos with Mt.Fuji in the background.
Visit Nagaike Water Park
This water park is located within walking distance of Lake Yamanaka. It's not just a fun place for kids but also caters to adults with hot springs—making Nagaike Water Park an ideal family outing spot.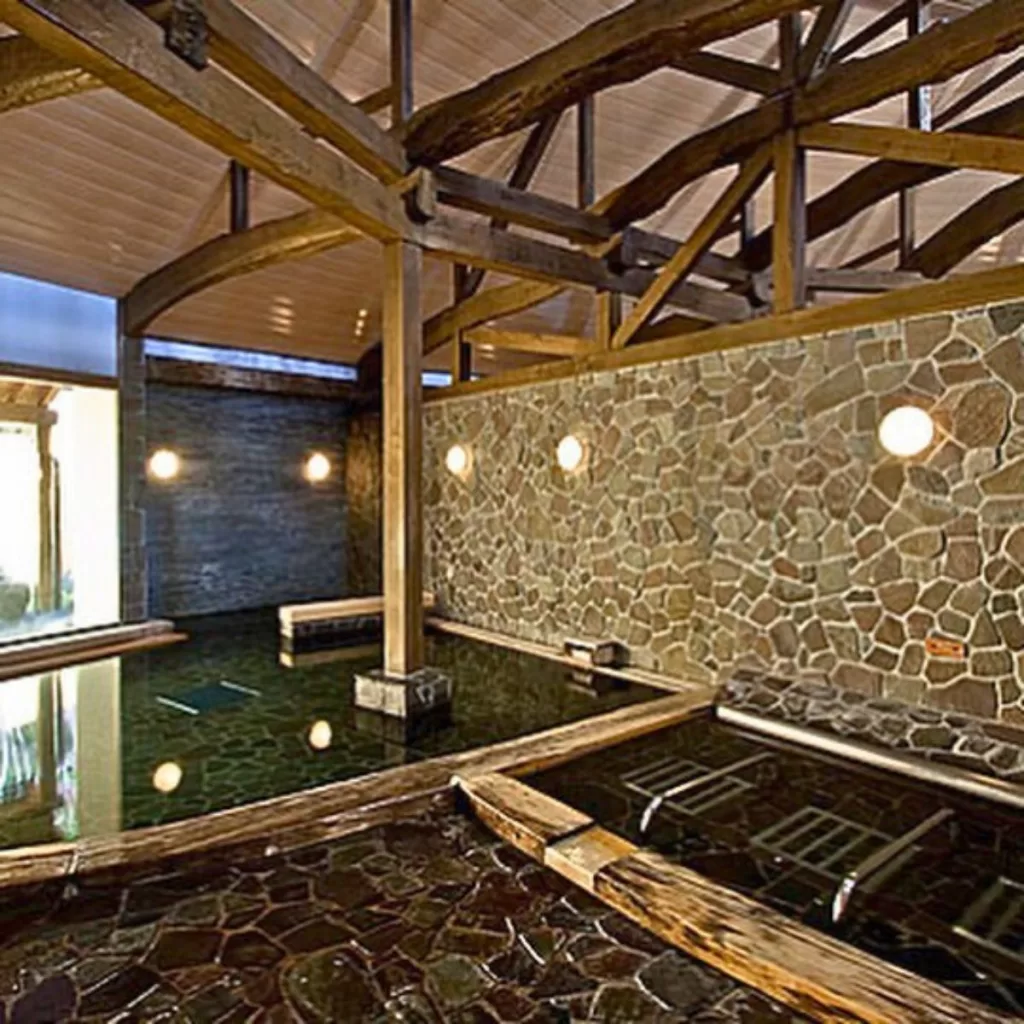 Soak in Benifuji no Yu Hot Spring
A visit to Japan would not be complete without experiencing one of its famed hot springs (or "onsen"). At Benifuji no Yu Hot Spring, near the Lake Yamanaka area, you can bathe while enjoying scenic views of Mount Fuji—a truly relaxing experience.
Pay Respect At The Shrine
Overlooking Mount Fuji and Swan Lake is Yamanaka Suwa Shrine—an ancient Shinto shrine offering tranquillity and gorgeous vistas. Its place in cultural history gives it esteemed significance; renowned author Mishima Yukio featured this shrine in his final novel titled "The Decay Of The Angel."
Visit Teddy Bear World Museum
Indulge yourself at Teddy Bear World Museum, which houses rare teddy bears collected worldwide—some even dating back 100 years! This museum also expresses humanity's various cultures through teddy bears curated from around 30 countries.
Enjoy Nature at Shinsui Park and explore Its Surroundings
Crowned with beautiful flowers throughout most seasons, Shinsui Park provides breathtaking views over Mount Fuji and outstanding natural beauty, encapsulating everything glittering about four classic seasons by Japanese standards.
After recharging your energy at Shinsui Park, you can take nearby trails towards Mount Misogisenzan or head towards Ubuyagasaki Peninsula; both offer excellent hiking opportunities for gentle and serious hikers alike.
Things To See Along The Way While Sightseeing Around The Lake
What makes car rental a popular choice amongst tourists visiting Japan are attractions scattered around lakes. In case of visiting Yamanakako-mura, you would have the flexibility to easily travel between different tourist destinations departing from Tokyo and driving along enchanting roads paid homage by writers challenging your senses owing much to surroundings changing colors with changing seasons making every trip feel like a first trip down that kaido (historic routes).
FAQs
What are some popular attractions in the Lake Yamanaka area?
The Lake Yamanaka area offers a range of popular attractions to explore. Some of the well-known attractions include Lake Yamanaka itself, Yamanakako Hananomiyako Park, and Yamanaka Suwa Shrine.
Can I enjoy the view of Mount Fuji from Lake Yamanaka?
Yes, you can enjoy a beautiful view of Mount Fuji from Lake Yamanaka. The lake is known for its stunning vistas of the iconic mountain, especially during clear weather. Many visitors come to Lake Yamanaka to capture photos of Mount Fuji in the background.
Are there any fun things to do at Lake Yamanaka?
Absolutely! There are plenty of fun activities to do at Lake Yamanaka. You can take a sightseeing boat tour around the lake, rent a kayak or pedal boat to explore the waters, go fishing, or even try water sports like wakeboarding or jet skiing. The surrounding nature also offers opportunities for hiking and cycling.
What are some other sightseeing spots near Lake Yamanaka?
Aside from Lake Yamanaka, there are several other sightseeing spots in the area. You can visit Lake Kawaguchi, which is another beautiful lake nearby, or explore attractions in Yamanakako-mura, such as the Yamanakako Hananomiyako Park and the Yamanaka Suwa Shrine. Additionally, you can visit Lake Ashi and take a trip to see the stunning views of Mount Fuji.
Where can I find the best places to visit in Japan?
If you're looking for the best places to visit in Japan, Lake Yamanaka should definitely be on your list. With its beautiful view of Mount Fuji, surrounding nature, and various attractions, it offers a unique and memorable experience for visitors.
Are there any accommodations near Lake Yamanaka?
Yes, there are several accommodations available near Lake Yamanaka. Hotel Mount Fuji is a popular choice for its convenient location and stunning views. Whether you prefer hotels, guesthouses, or camping grounds, you'll find options to suit your preferences and budget.