Yebisu Garden Place Winter Illumination
Step into a realm of magical lights and festive splendor at Yebisu Garden Place Winter Illumination, one of the must-see Tokyo events in January that will ignite your senses.
The illustrious Yebisu Garden Place Winter Illumination event is set to return for the 2023 season, transforming the classical architecture of Tokyo's beloved Yebisu Garden Place into a winter wonderland. The annual illumination spectacle will run from mid-November 2023 until early January 2024.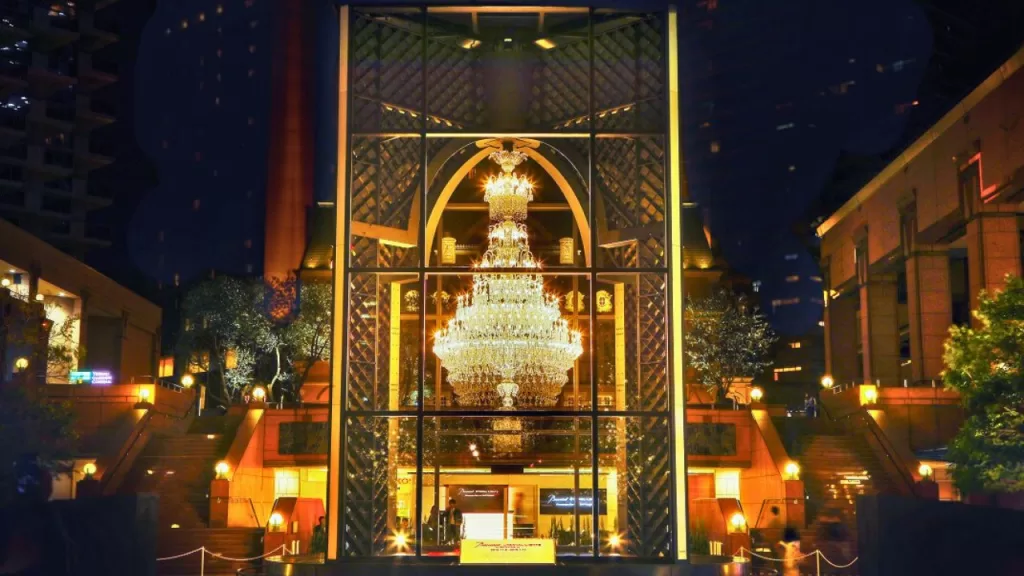 Baccarat Eternal Lights Display
The centerpiece of the Yebisu Christmas illuminations is undoubtedly the remarkable feature dubbed "Baccarat ETERNAL LIGHTS." It's a sight to behold; an imposing crystal chandelier made from approximately 8,500 individual crystals and featuring 250 lights. With dimensions of 5m in height and 3m in width, it stands as one of the largest chandeliers in the world.
The dazzling display takes approximately 15,000 hours to complete, requiring the expertise of master artisans, including thirteen Meilleur Ouvrier de France (MOF) winners. It stands undisputed as a focal point of festive admiration among visitors, symbolizing elegance and resilience.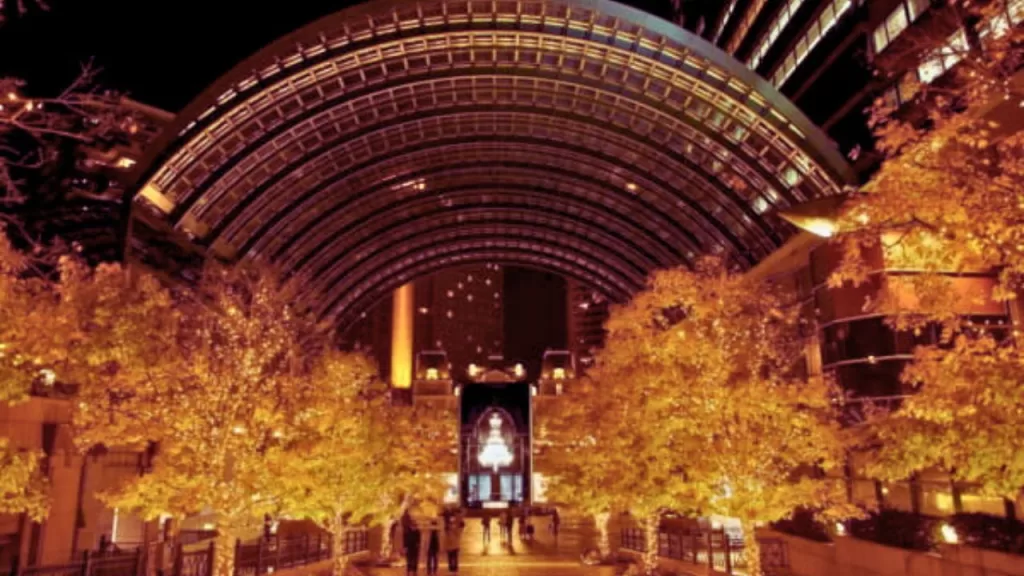 Special Light Show Program
In addition to the landmark chandelier, a special light show titled "kibou" is programmed to run every 30 minutes from dusk at 17:00. This carefully crafted light presentation uses different colors and patterns to represent 'the light of hope,' adding an extra touch of magic to this much-anticipated event.
Aside from the exciting light performance, there are other facilities where people can feast. Some food trucks will be at the venue, and an exceptional piano music hall where keen musicians can entertain the crowd with impromptu performances.
Venue Details
Yebisu Garden Place is conveniently located close to popular tourist districts like Shibuya and Harajuku. Easily accessible with just a short walk from JR Ebisu Station, it features stunning illuminations and a particularly cozy ambiance that invites visitors to explore more than just its Christmas lights.
For those planning on attending Yebisu's holiday spectacle, please note that hours of operation are from 11:00 until 23:00 daily.
Missing Christmas Market
While Yebisu Garden Place once hosted a traditional Christmas market alongside its illumination display, this custom ceased in 2019 and remains absent from planning for the upcoming event. Nevertheless, with its impressive chandelier and unique "kibou" light display, Yebisu continues to sustain its reputation as a must-see destination for festive cheer.
Experience the breathtaking beauty and captivating charm of the Caretta Shiodome Winter Illumination, an unmissable event in Tokyo during January that will leave you in awe.