Tokyo's Hachioji district hosts its captivating Ginkgo Festival annually amid the beautiful rows of ginkgo trees along the city's Koshu Road. This historical road, also known as Koshu-kaido Road, saw an abundant plantation of these trees during the Showa era as the city expanded.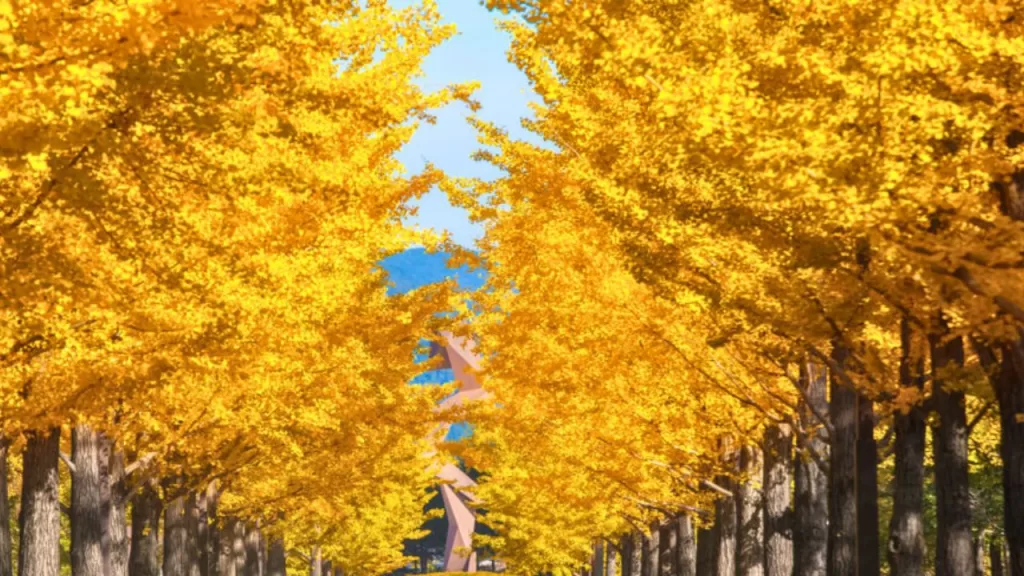 A Nostalgic Celebration in a Stunning Location
The festival offers visitors the unique opportunity to explore 12 ancient security checkpoints using a Tsuko Tegata. This wooden block was traditionally used as a transit pass in older times. A recognizable feature of the festival is a 5.5 km walk stretching from the Oiwake area sekisho to Kobotoke sekisho, where participants can engage in a stamp rally.
Visitors can also enjoy shopping at a bazaar providing local delicacies and immerse themselves in community walks amidst picturesque autumnal foliage. The symbolic ginkgo trees, known as Icho in Japanese, are a splendid sight during this season and make this festival one of Tokyo's popular spots for admiring autumn leaves.
Multifaceted Entertainment
The 43rd edition of the Hachioji Ginkgo Festival occurred on November 19th and 20th. However, due to current conditions, this year's classic car parade was held on a smaller scale compared to previous years. Despite this alteration in programming, visitors could still partake in Yosakoi dance and Wadaiko drum performances, amongst other lively attractions for kids.
Food stalls were scattered across the festival location to ensure that everyone attending stayed well-fed and entertained throughout their visit.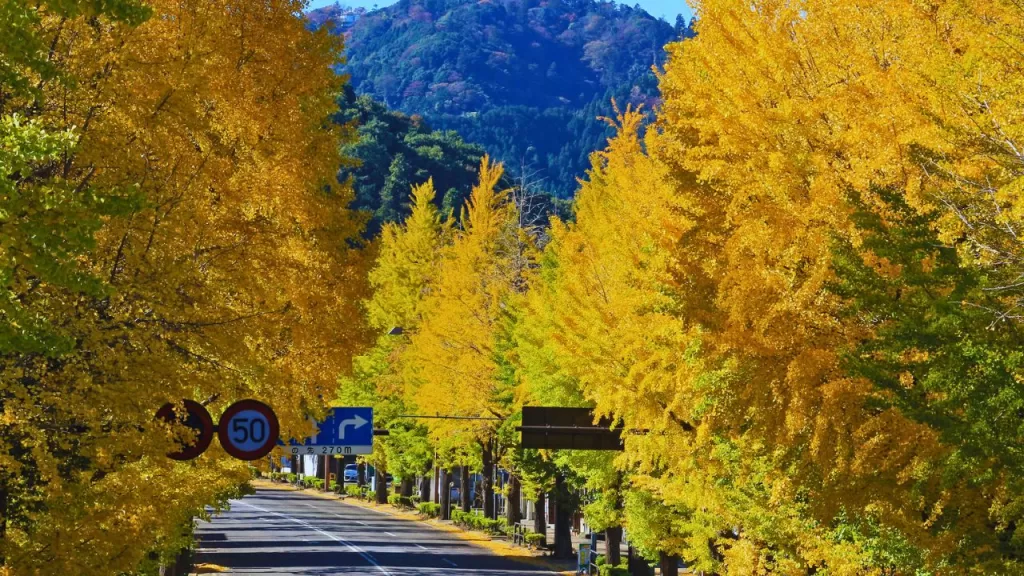 An Explosion of Autumn Colours
Running over 4 kilometers from Oiwakecho to Mt Takao's foot, Koshu-kaido Road provides an incredible spectacle with its over 700 ginkgo trees cloaked in charming hues of yellow. The annual Gingko Festival, around mid to late November, allows visitors to appreciate these vibrant trees in their full glory.
Participants get involved with 'Sekisho Orienteering,' where they use their Tsuta Tegata passes traversing traditional skis checkpoints—a practice that pays homage to old customs.
Volunteer-led Event
The Hachioji Ginkgo Festival is facilitated by volunteers and residents who contribute by maintaining and nurturing the iconic ginko trees that have become a symbol of their city. From hosting stage performances and exhibitions showcasing different products to setting up gourmet stalls offering regional fare—every aspect of this event is managed meticulously by its dedicated volunteers.
This multidimensional event promises a delightful day for families and an opportunity for tourists and locals alike to step back in time while celebrating Hachioji's rich history and traditions.
Explore the fusion of art and nature at the Hachioji Ginkgo Festival, featuring captivating displays inspired by Design Festa.