Are you looking for a unique travel experience in Japan? Look no further than Hoshinoya Fuji, located in Yamanashi prefecture at the base of Mount Fuji. This luxury glamping hotel offers a one-of-a-kind experience that allows guests to enjoy the great outdoors without sacrificing the comforts of modern living.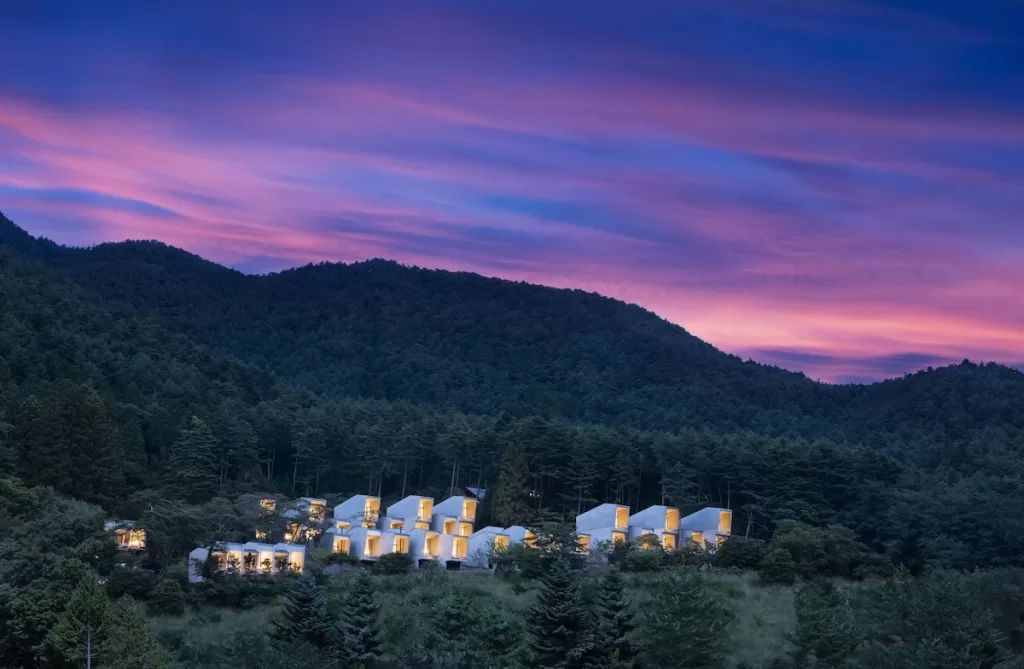 Hoshinoya Fuji: The Ultimate Glamping Destination in Japan
Glamping, short for glamorous camping, offers a luxurious alternative to traditional camping. It's an ideal choice for travelers who want to connect with nature but still enjoy amenities like comfortable beds, air conditioning, and private bathrooms. Glamping offers travelers the best of both worlds – a cozy retreat in the heart of nature.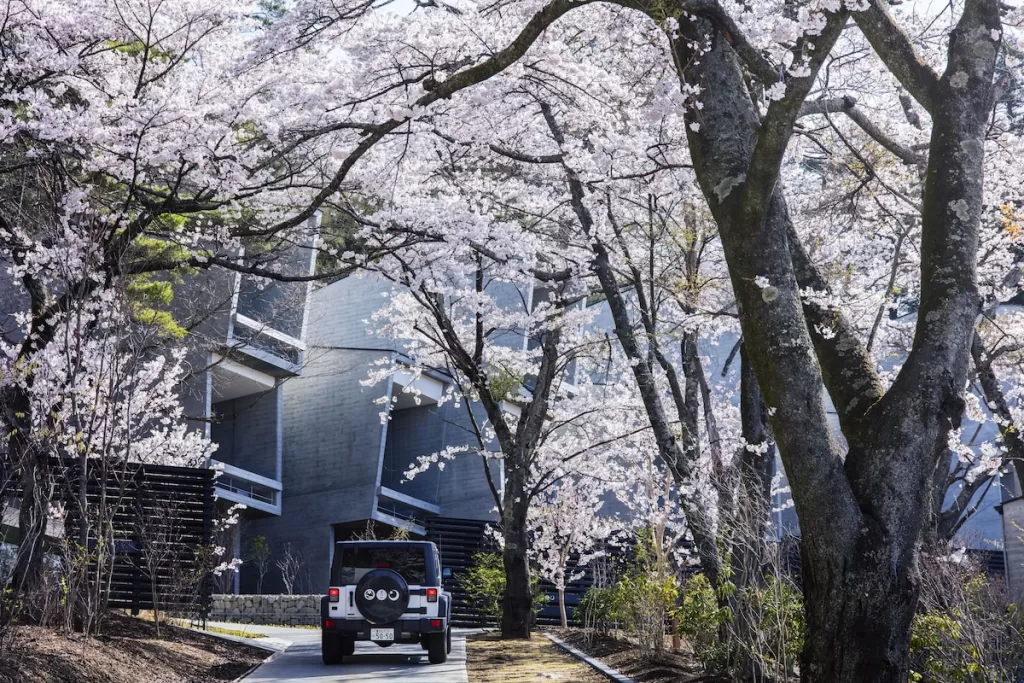 Hoshinoya Fuji stands as the ideal destination for those in search of an exclusive glamping adventure. This luxury retreat located at 1408 Oishi, Fujikawaguchiko, Minamitsuru District, Yamanashi 401-0305, Japan, is highly acclaimed for its all-inclusive experience that incorporates meals, activities, and accommodations.
The resort's tents are spacious and fully furnished with modern amenities, including comfortable beds, heated floors, and private bathrooms equipped with showers. Just 2 hours away from the bustling city of Tokyo, Hoshinoya Fuji is easily accessible by public transportation. The best way to get there is to take the JR Chuo Line from Tokyo to Otsuki Station, then switch to the Fujikyuko Line and get off at Kawaguchiko Station. From there, a 20-minute taxi ride will take you directly to the resort.
Planning Your Hoshinoya Fuji Adventure: Cost and Tips
The cost of a stay at Hoshinoya Fuji varies, depending on factors such as the time of year, the type of room you choose, and whether your booking includes meals. On average, prices fall between ¥100,000 and ¥200,000 per night.
Here are some examples of current prices:
Standard room: ¥101,000 per night
Deluxe room: ¥136,000 per night
Villa: ¥200,000 per night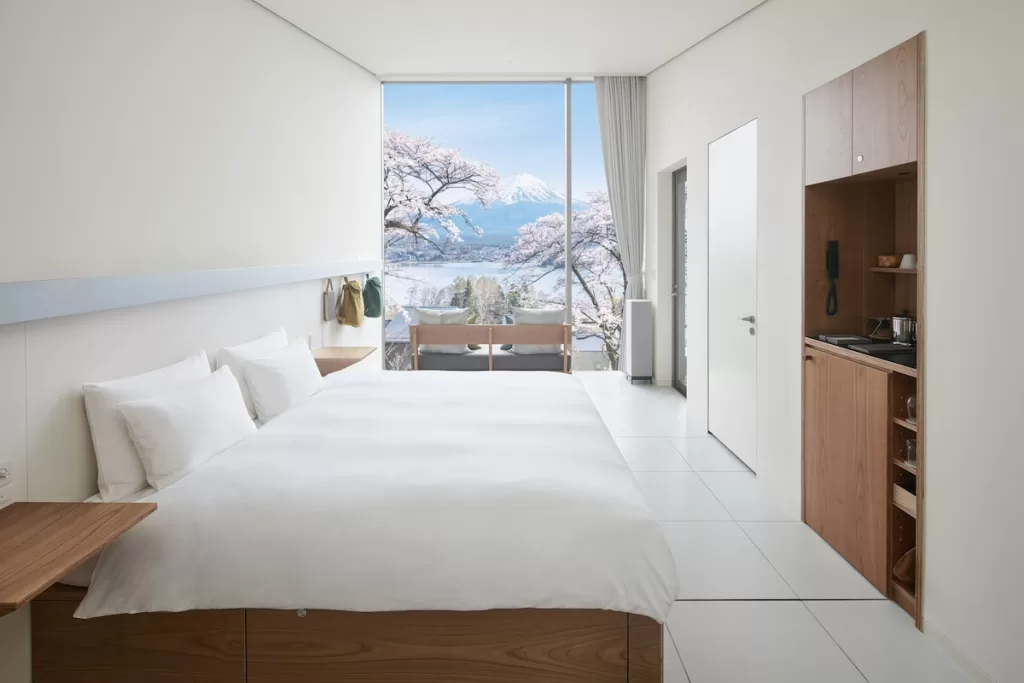 If you opt for a package that includes meals, you can expect an additional cost of ¥5,000 to ¥10,000 per night. For example, a package that includes breakfast, lunch, and dinner would cost an extra ¥10,000 per night.
While the cost is certainly on the high end, the unique experience offered by Hoshinoya Fuji is often considered worth the expense. To get the best price, consider these tips:
Book your stay well in advance, especially during peak season.
Consider off-peak periods (spring and fall) when rates are typically lower.
Look for discounts and promotions. The resort often offers deals for extended stays or for members of certain loyalty programs.
Consider a meal-inclusive package, which can save you money on food costs.
The Location: A Stunning View of Mount Fuji
One of the highlights of Hoshinoya Fuji is its stunning location at the base of Mount Fuji. Guests can enjoy a breathtaking view of the mountain from their tents or take a leisurely stroll through the hotel's picturesque grounds. The hotel's prime location also makes it an ideal starting point for hiking or exploring the surrounding area.
Activities & Amenities for Every Guest
Hoshinoya Fuji offers a variety of activities for guests of all ages. From cooking classes to mountain biking, there is something for everyone at this luxury hotel. For those looking to relax and unwind, the hotel has a spa that offers massages and other pampering treatments.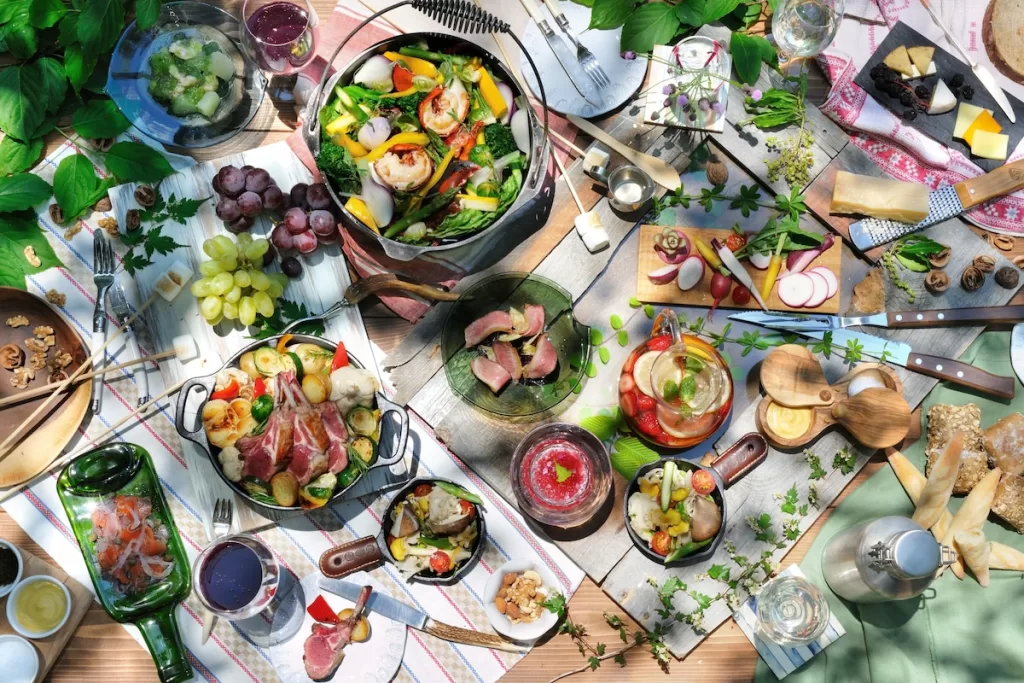 Dining: A Culinary Experience Beyond Your Imagination
Hoshinoya Fuji offers a luxurious and mouth-watering culinary experience where guests can enjoy three meals a day, consisting of breakfast, lunch, and dinner. The hotel provides a variety of options to choose from, including both traditional Japanese and international dishes.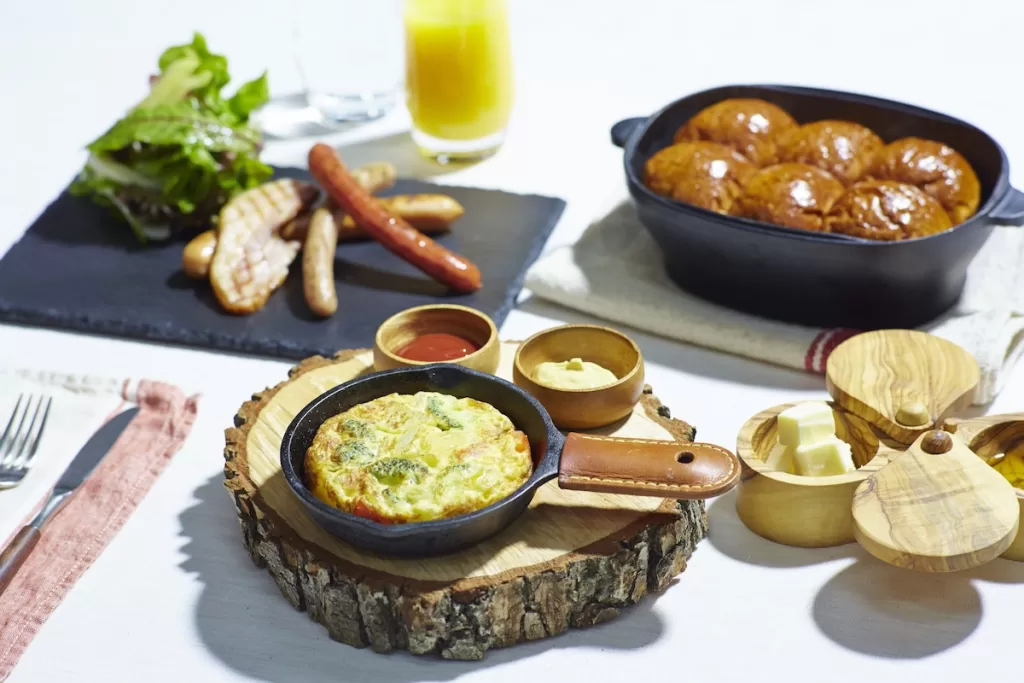 For breakfast, you can indulge in a traditional Japanese-style meal that includes grilled fish, rice, miso soup, pickled vegetables, and eggs. Alternatively, you can opt for a Western-style breakfast with freshly baked bread, eggs, bacon, sausage, and a variety of cheeses and fruits.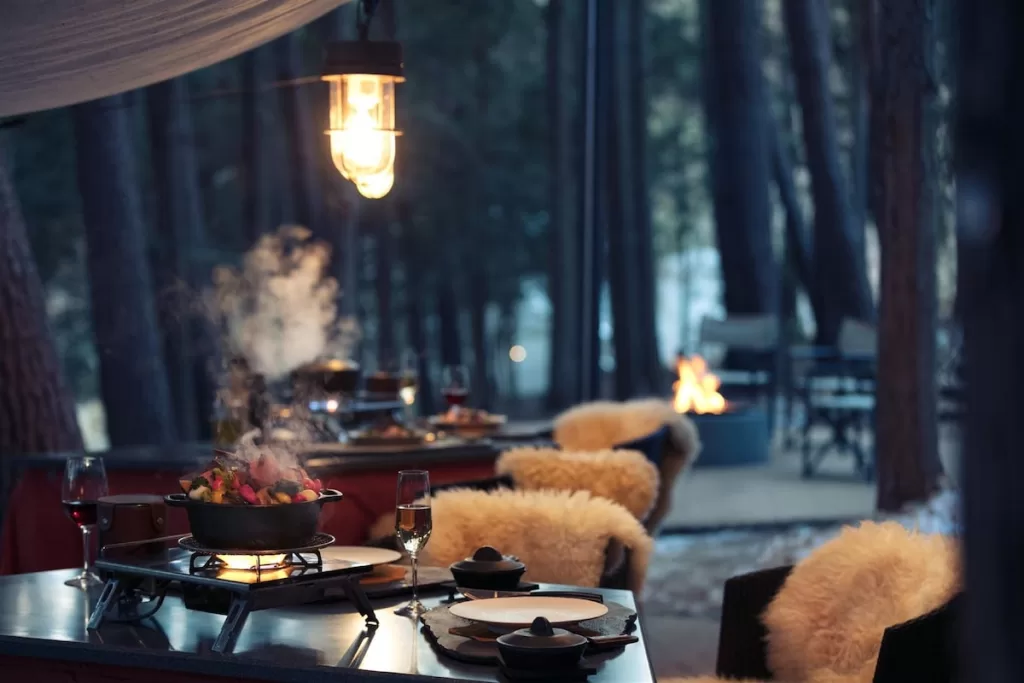 For lunch, the hotel offers a range of delicious options such as bento boxes, sushi, and tempura. You can also choose from a variety of sandwiches, salads, soups, and pasta dishes.
As for dinner, you can experience authentic Japanese kaiseki cuisine, which is a multi-course dinner that reflects the freshest seasonal ingredients. The dinner can include appetizers, sashimi, grilled dishes, fried dishes, and a variety of soups and desserts.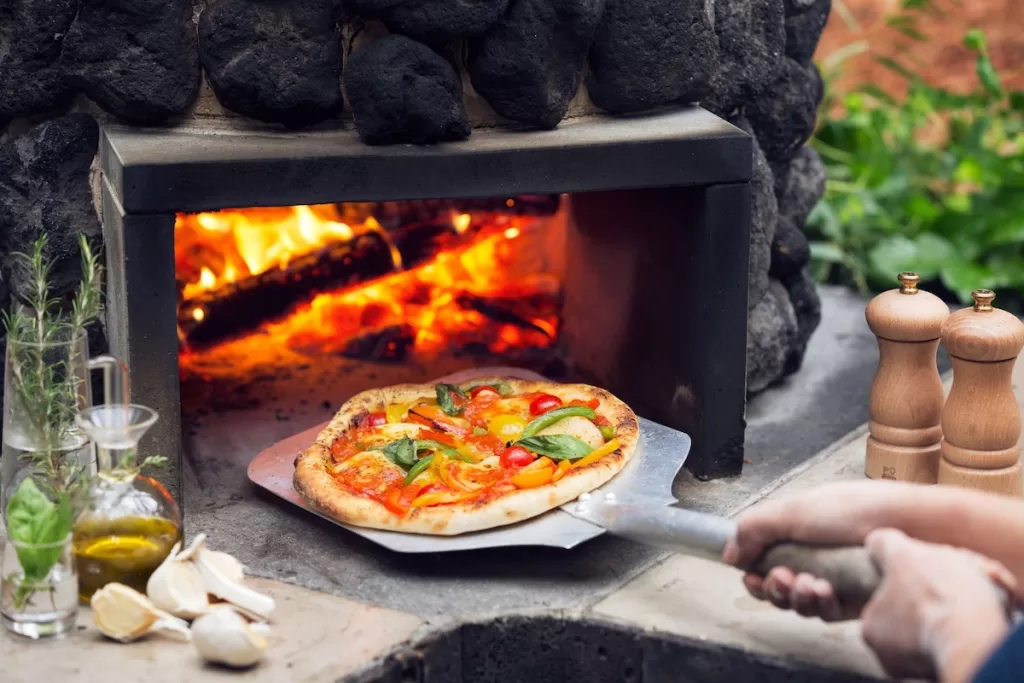 In addition to the three main meals, the hotel serves afternoon tea, also known as "Saryo," which includes a variety of seasonal sweets and teas.
Hoshinoya Fuji offers a gastronomic adventure that caters to every palate and satisfies every craving. The hotel implies a deep focus on offering a memorable fine-dining experience to its guests through its culinary expertise and exceptional service.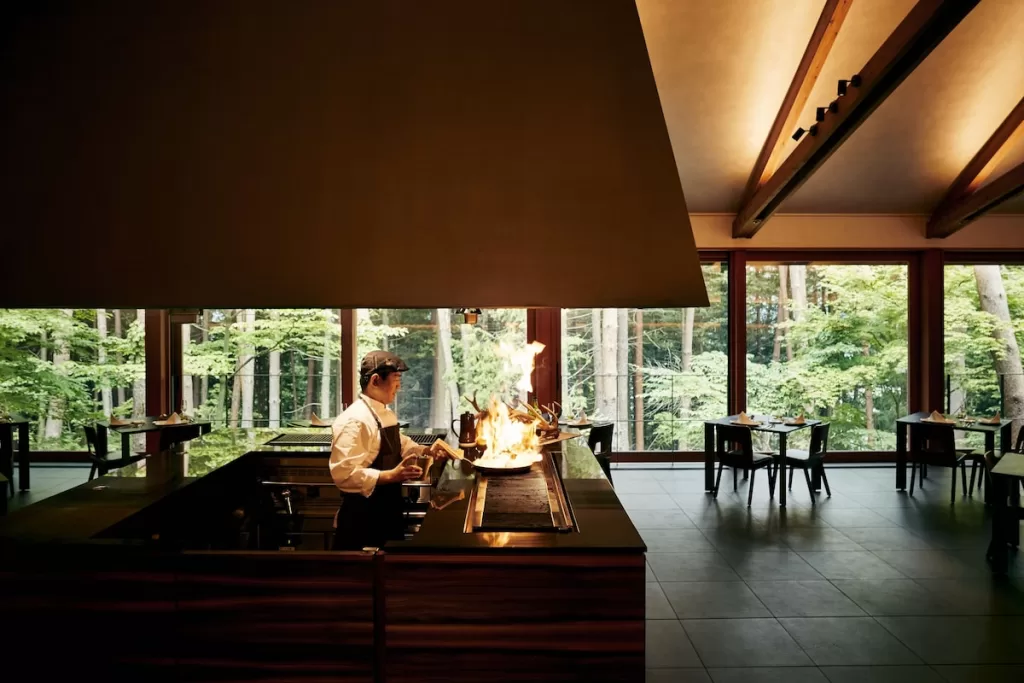 A Sample Itinerary
Stay at Hoshinoya Fuji for two nights and three days:
Day One: Check-in and welcome drink, followed by an afternoon tea, and a dinner of Japanese-style barbecue
Day Two: Start your day with a yoga class, followed by breakfast at your own leisure. Take part in a cooking class and learn how to make traditional Japanese dishes for lunch. For dinner, enjoy a multi-course meal featuring local ingredients.
Day Three: Enjoy a breakfast bento (traditional Japanese lunchbox) and then take part in a guided mountain hike. Return to the hotel for a farewell lunch and check out.
Is Hoshinoya Fuji Worth the Cost?
Hoshinoya Fuji is not a budget hotel, but it offers unparalleled luxury and exceptional service that will make every cent spent worthwhile. The hotel's rates start from around ¥150,000 per person per night, including meals and activities. While it may be pricey, Hoshinoya Fuji offers an unforgettable experience that is worth every penny.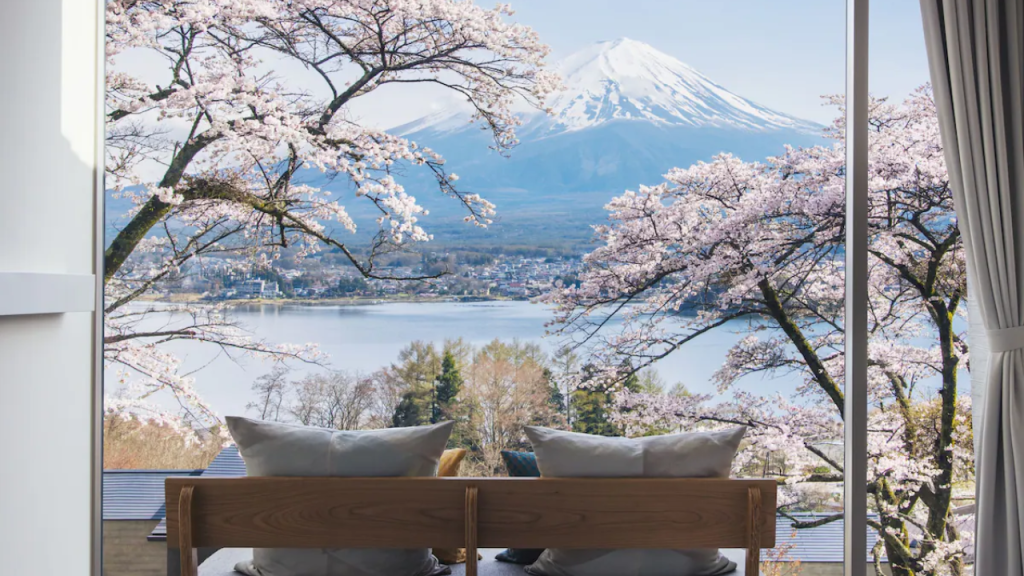 If you're looking for a unique travel experience in Japan, Hoshinoya Fuji is the perfect choice. This luxury glamping hotel offers stunning views of Mount Fuji and a variety of activities and amenities that will make your stay unforgettable. From the delicious cuisine to the breathtaking natural surroundings, HOSHINOYA Fuji has everything you need for a perfect glamping getaway.