Discover the ethereal beauty and spiritual allure of the Mitama Matsuri Festival, an enchanting highlight among the Tokyo Events in July, where ancestral spirits are honored with vibrant lanterns and captivating performances.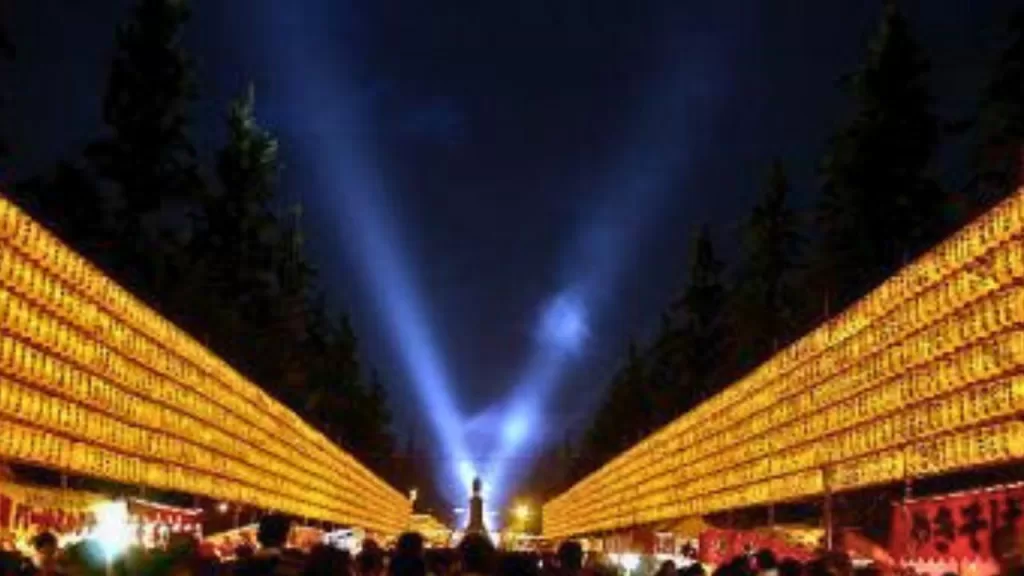 Mitama Matsuri
Overview
The Mitama Matsuri is a traditional Japanese festival at the Yasukuni Shrine in central Tokyo during the hot summer days. Known for its spectacular display of over 30,000 lanterns, the festival attracts approximately 300,000 visitors annually from Japan and foreign countries. Celebrating ancestral spirits as part of Obon, a Buddhist custom to remember and honor deceased family members, Mitama Matsuri offers a range of activities aimed at all ages.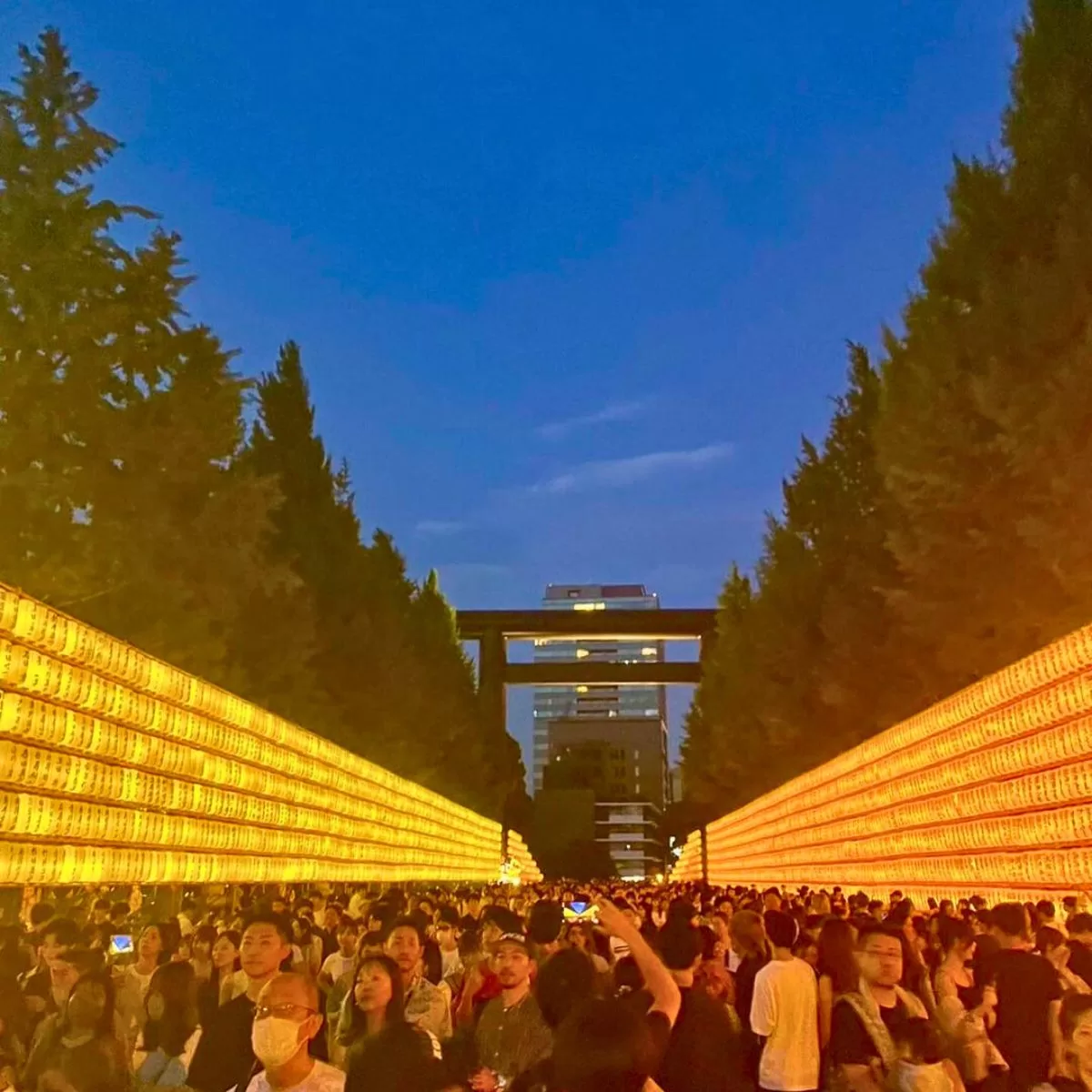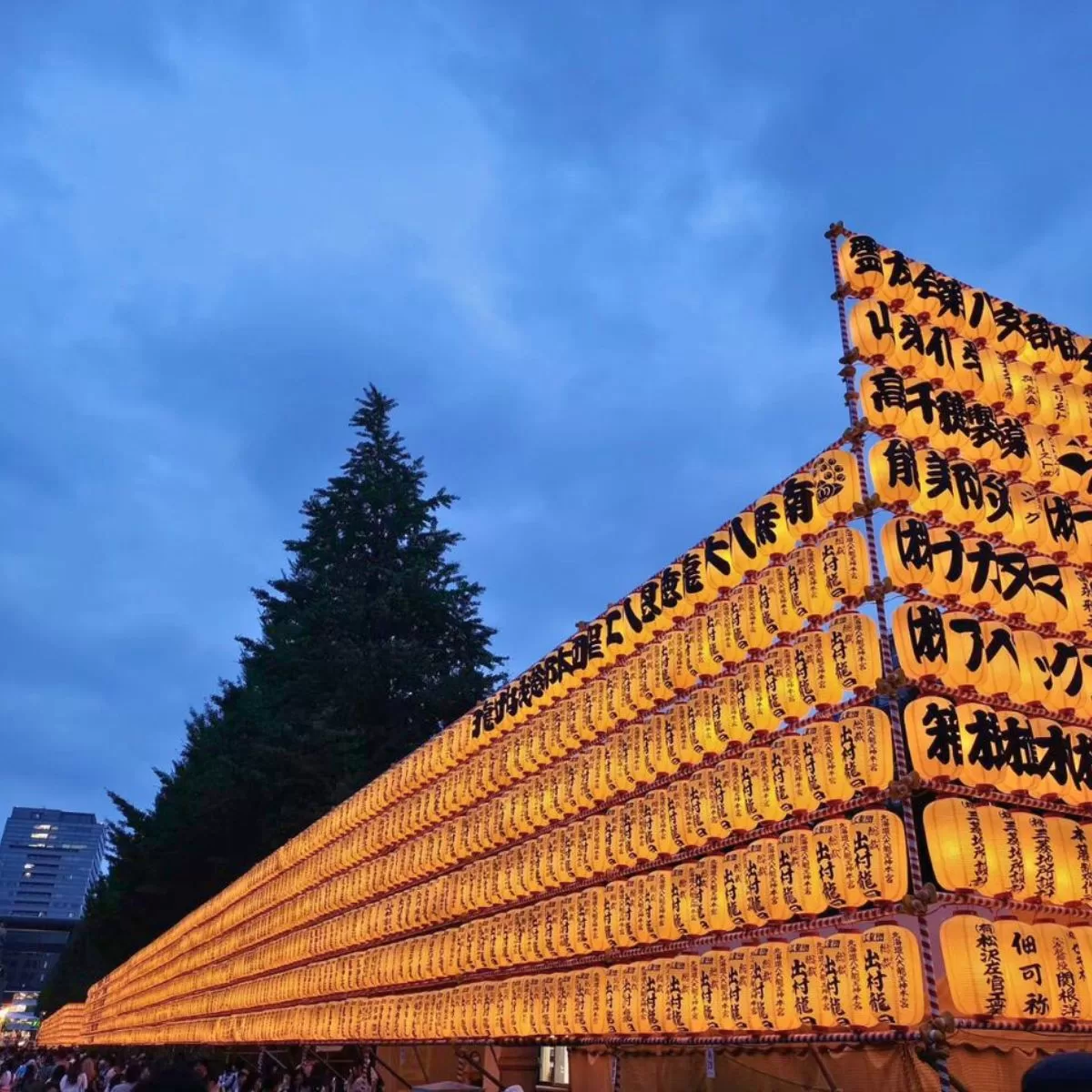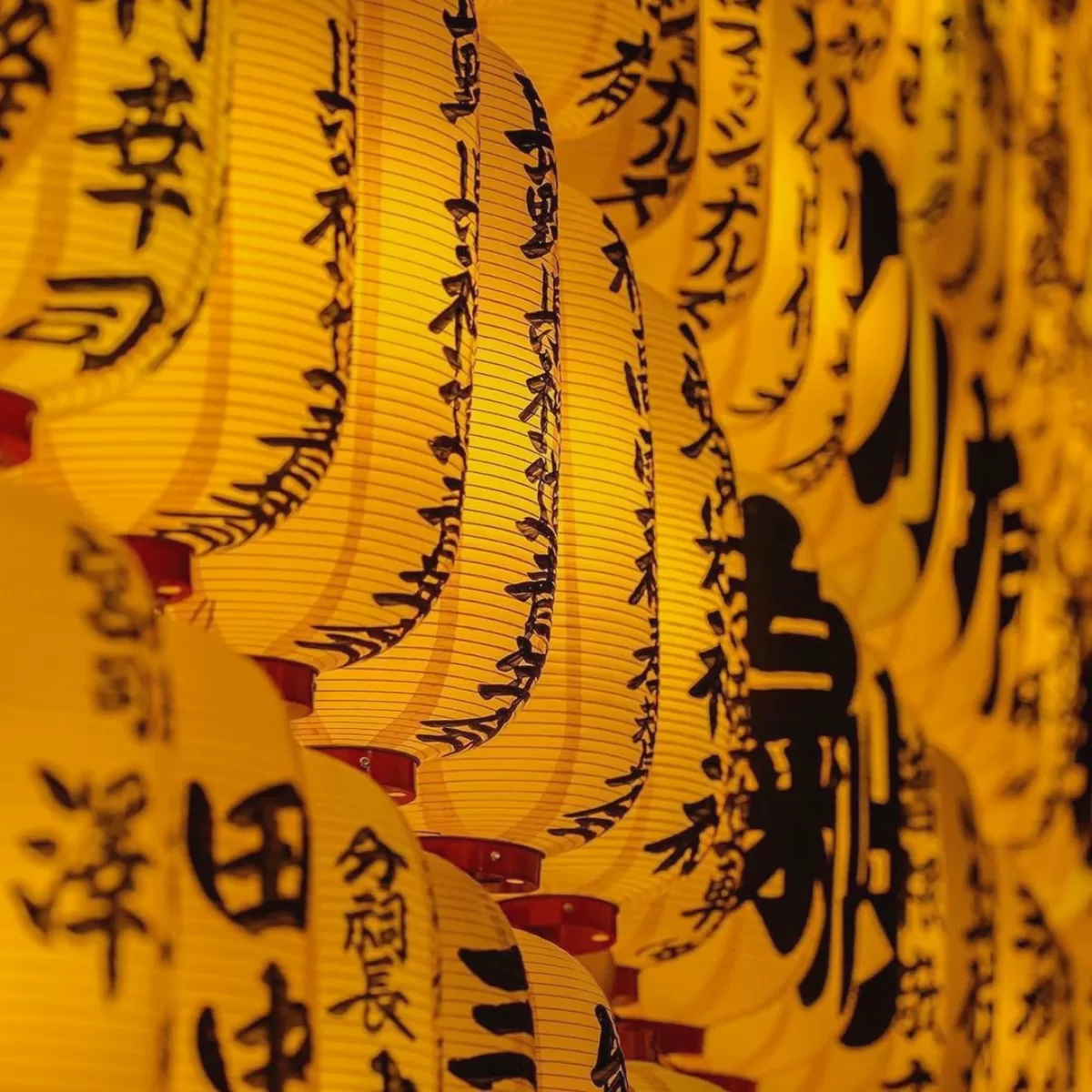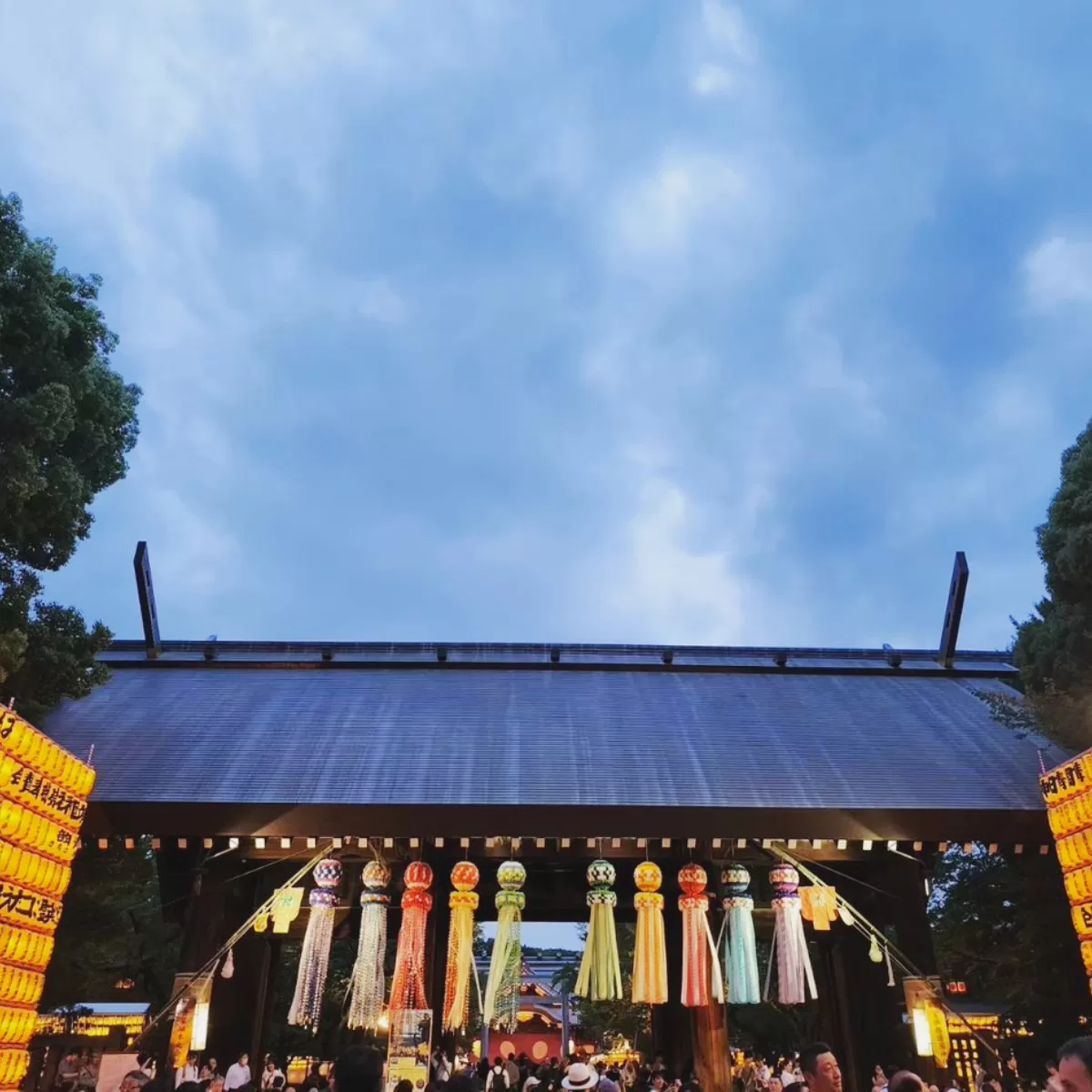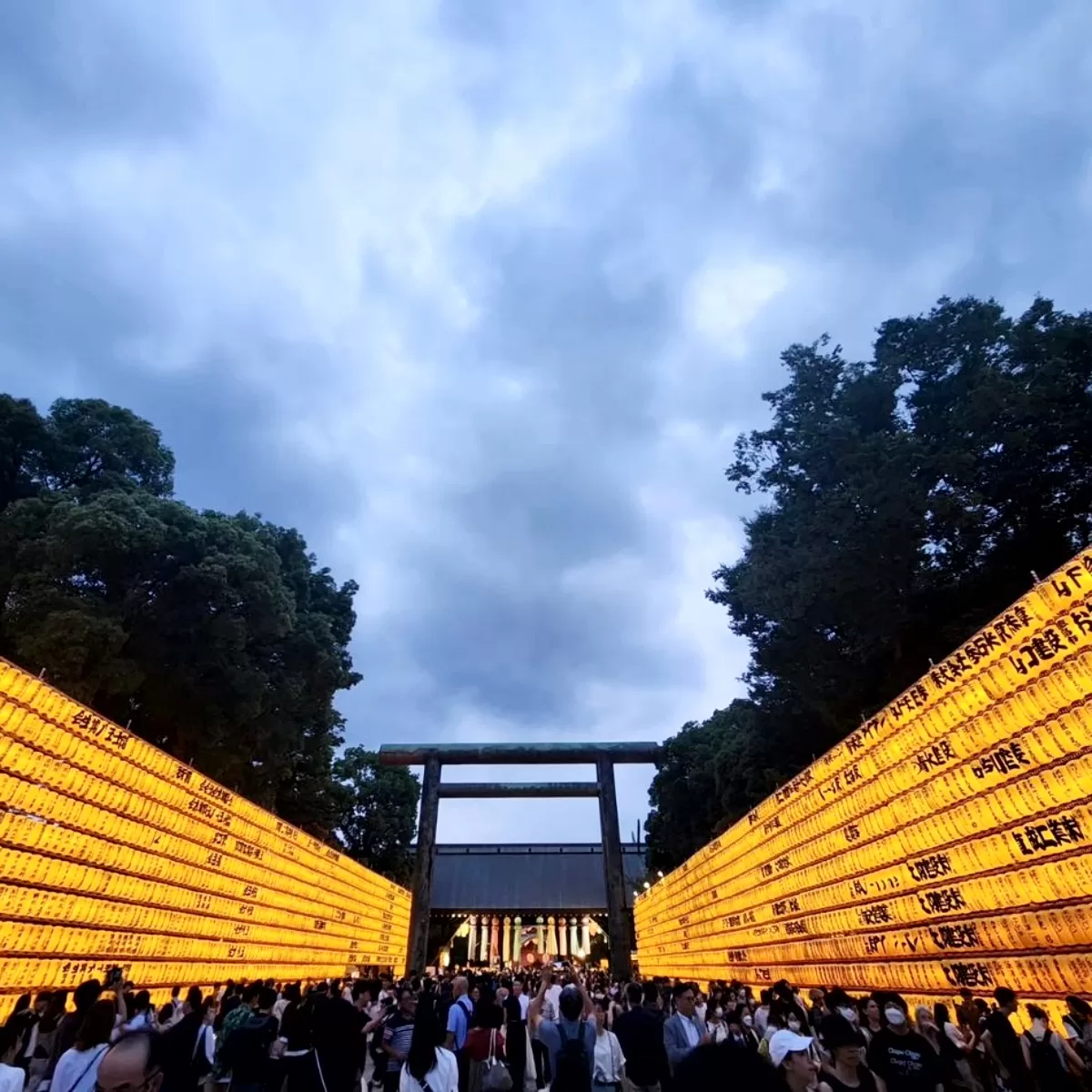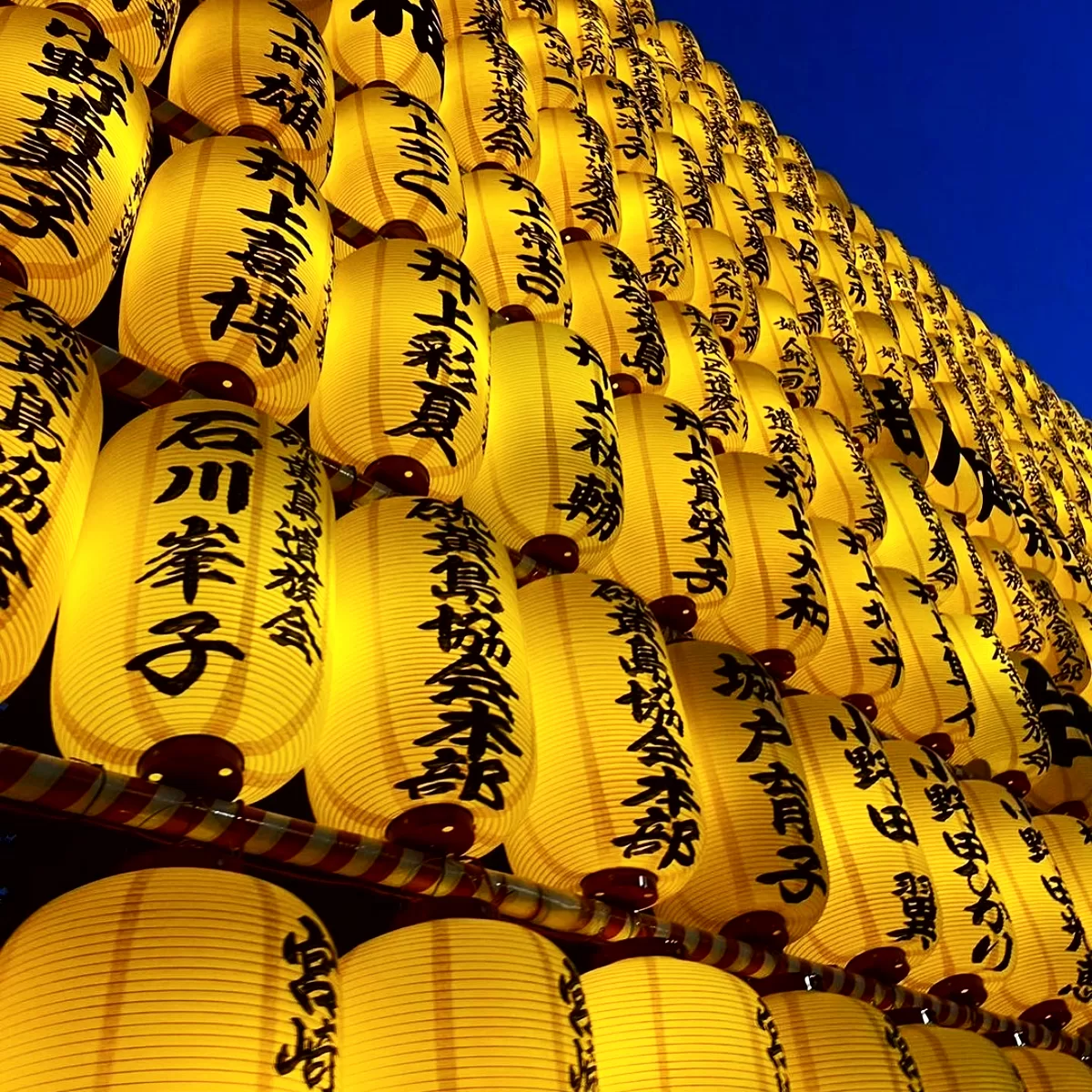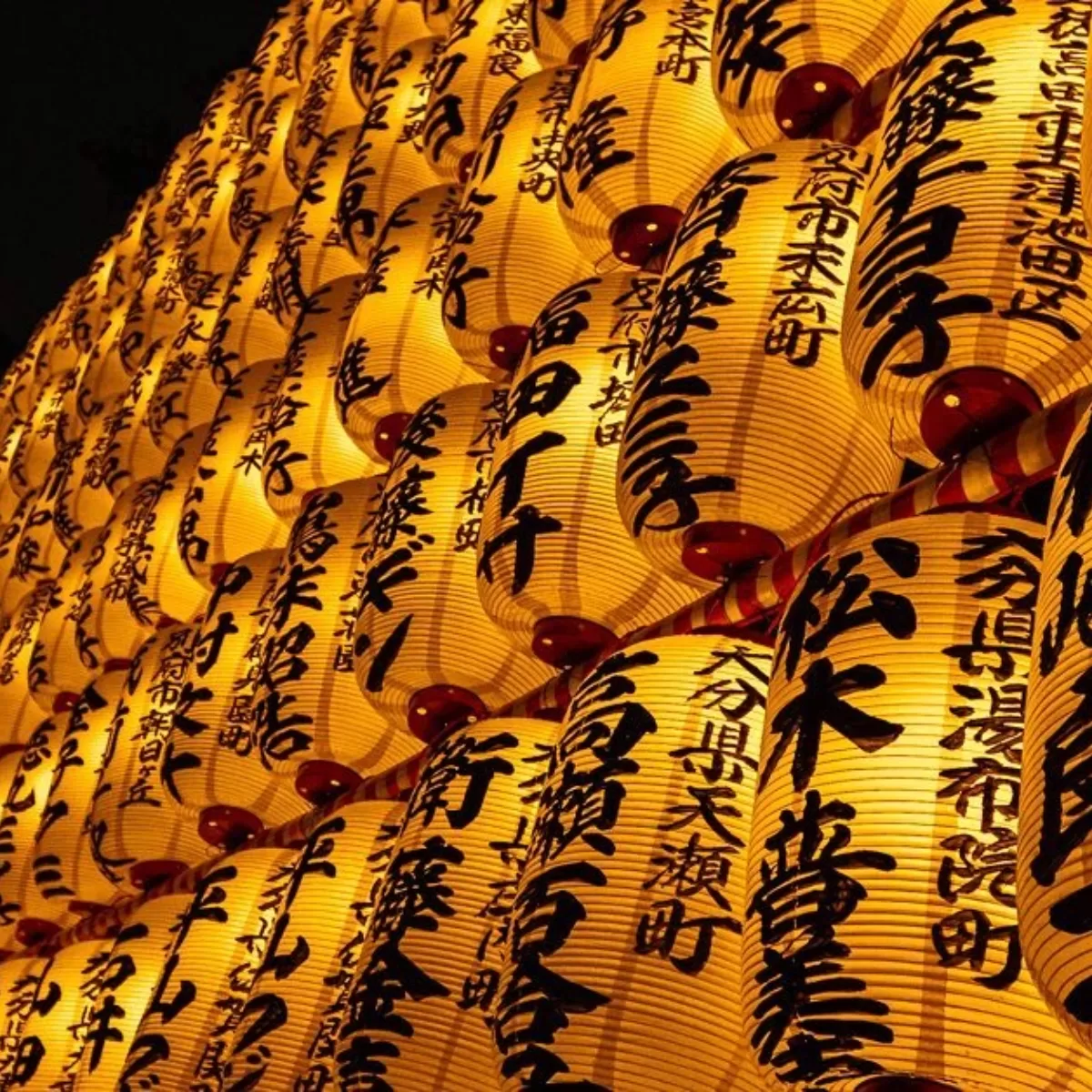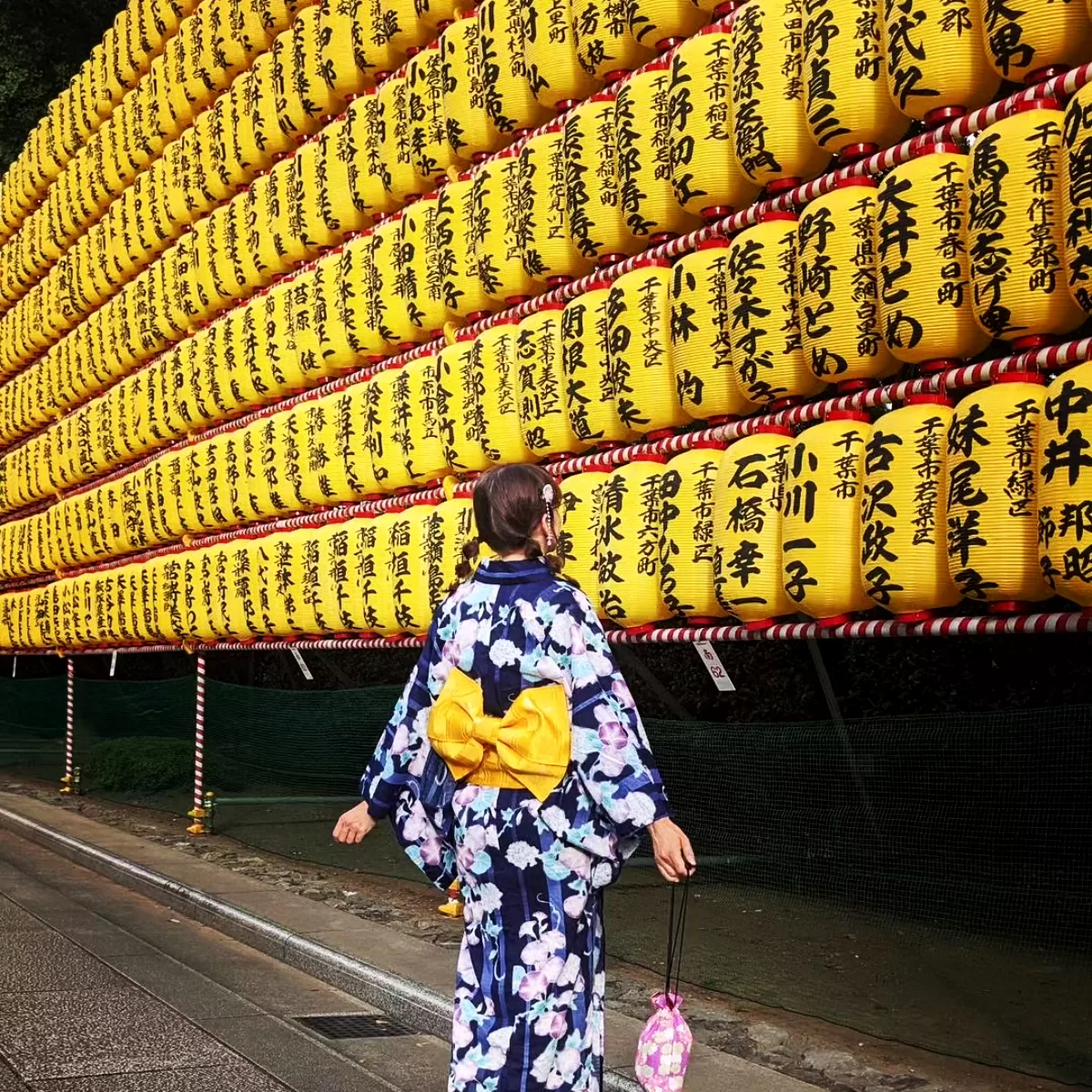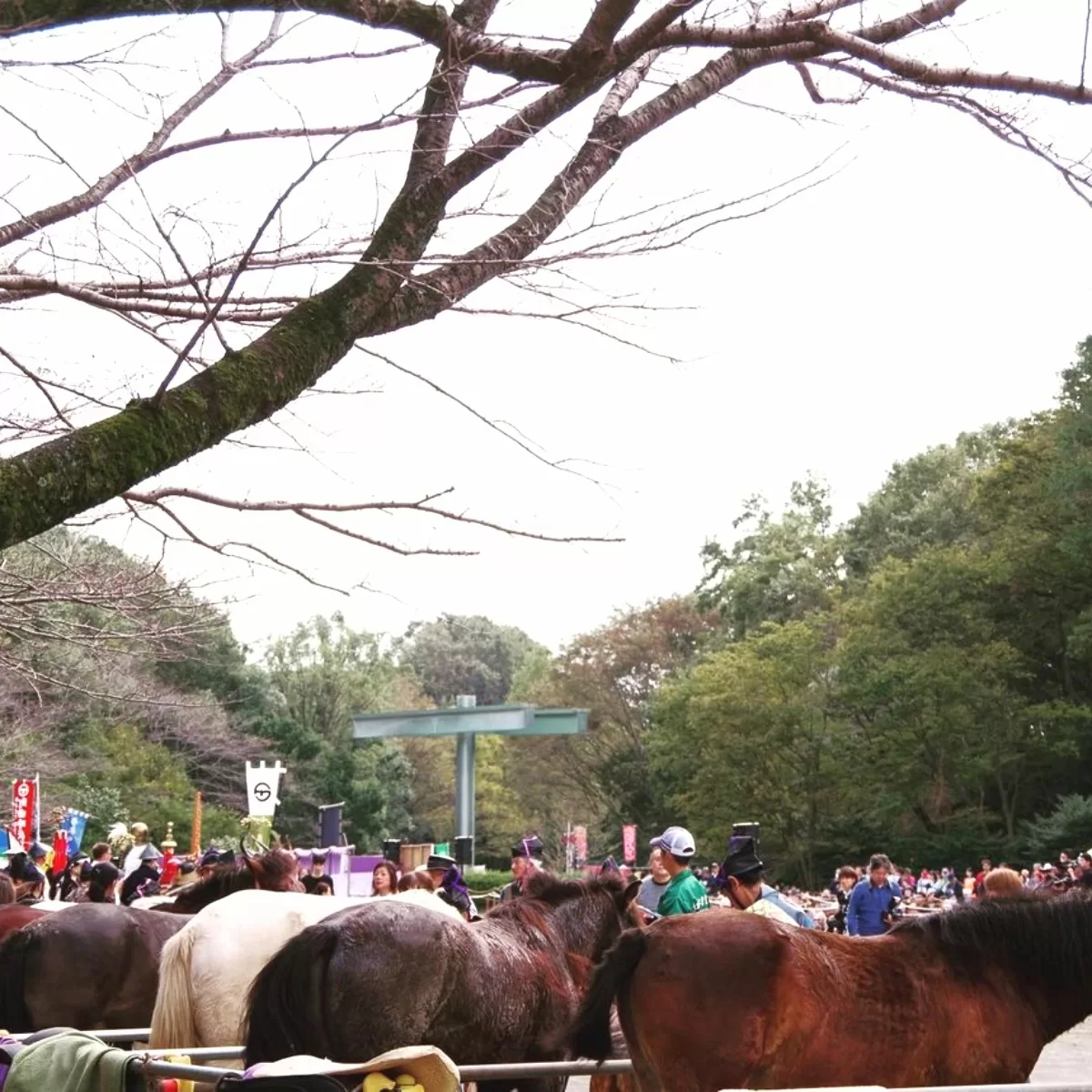 The festival spans from July 13 to July 16 every year, with various traditional performances such as dances and martial arts presentations taking place during this time.
Obon: Commemorating Ancestors
Obon is when ancestral spirits return to Earth for three days to visit their loved ones. It is celebrated on different dates across Japan, with mid-July being the traditional date for Tokyo's Kanto region. The Bon Dori dance performed at Mitama Matsuri welcomes these spirits and allows visitors to feel their presence again.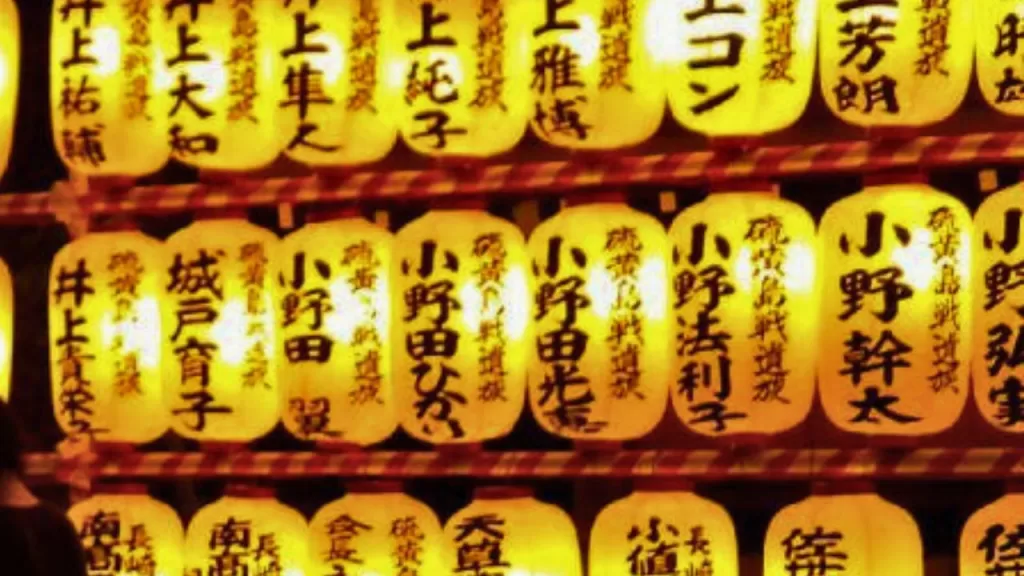 Lantern Displays Illuminate Summer Nights
Starting at 6 p.m., more than 30,000 lanterns are lit each night during the Mitama Matsuri, with traditional Tanabata Festival decorations adorning the main gate of Yasukuni Shrine. Visitors can also purchase their lanterns to contribute to the beautiful path that permeates the entire spiritual enclosure with light:
Small lantern: ¥3,000 (~US$21.15)
Big lantern: ¥12,000 (~US$84.60)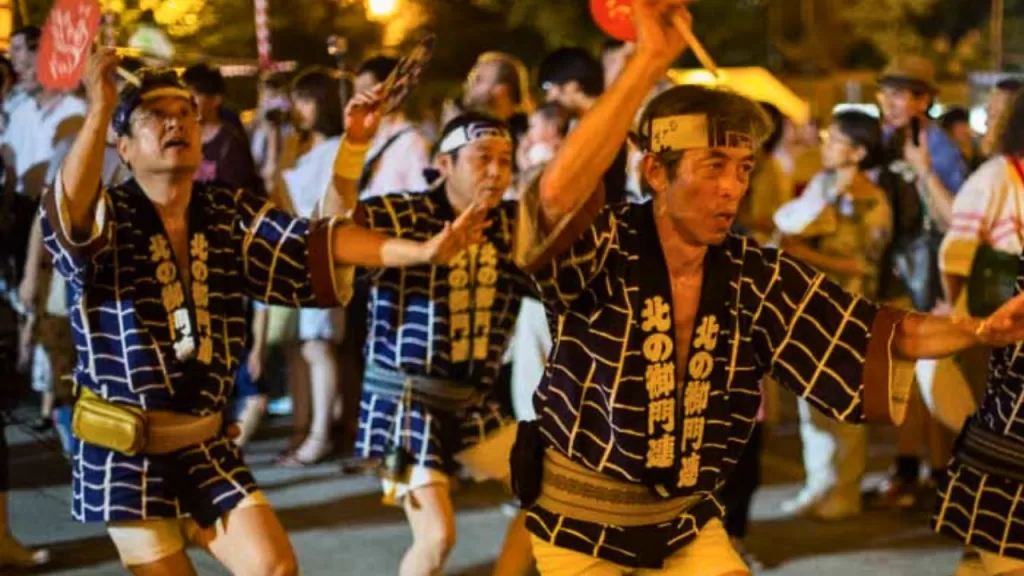 Traditional Performances and Activities
Throughout the four-day celebration, myriad cultural performances take place at Mitama Matsuri:
In the morning: Kudanshita neighbors perform traditional welcome dances for ancestral spirits.
In the afternoon: Omikoshi (portable shrine) parades, martial arts presentations, and musical activities at the Noh Theater.
At night: Bon Dori dances and other lively displays under the light of the hanging lanterns.
In addition to these performances, drawings and paintings by artists and children are exhibited within the sanctuary.
Reaching Mitama Matsuri
Travelers can reach Yasukuni Shrine via public transport:
By train: JR Chuo / Sobu / Keihin-Tohoku Lines – Iidabashi Station (3-minute walk)
By Tokyo Metro: Shinjuku, Tozai, or Hanzomon Lines – Kudanshita Station (2-minute walk)
The festival typically begins on July 13 and ends on July 16. It is recommended to allot two to three hours for a visit.
A Blend of Tradition, Culture, and Peace
With its stunning lantern displays, traditional performances, and connection to ancestral spirits, Mitama Matsuri is a poignant symbol of peace, love, and gratitude. The festival brings together people of all ages to remember those who have passed away and celebrate the spiritual bond between the living and the dead.
Immerse yourself in the captivating ambiance of the Mitama Matsuri Festival. This cultural extravaganza intertwines ancient traditions and modern festivities, creating a truly unique experience within the heart of Tokyo alongside the vibrant celebration of Kagurazaka Matsuri.