Yosakoi Festival
Get ready to witness the dynamic fusion of tradition and modernity at the exhilarating Yosakoi Festival, one of the captivating Tokyo Events in August!
Dates and Origin of the Yosakoi Festival
The Yosakoi Festival is an annual summer dance festival held in Kochi City, Japan. This colorful and energetic event takes place from August 9th to 12th every year and brings together approximately 20,000 dancers from 200 teams within Japan and worldwide. The first Yosakoi festival was held in 1954 on Shikoku Island, where it originated.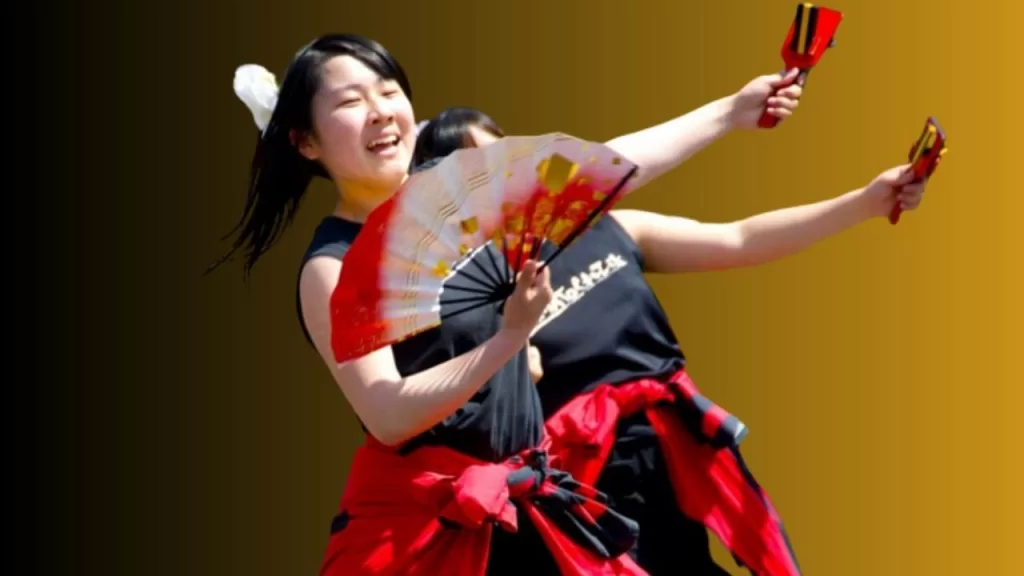 Unique Style of Yosakoi Dancing
Yosakoi (よさこい) is a vibrant style of group dancing that combines traditional Japanese dance movements with modern music. It has since expanded throughout much of Japan and even into other countries, with teams now present in 34 countries and regions as of June 2022.
During the festival, the dances are performed at various locations within Kochi City as it transforms into a massive open-air stage filled with energy, color, and music. Each team showcases its distinct costumes and choreography, accompanied by ornately decorated music trucks called jikatasha.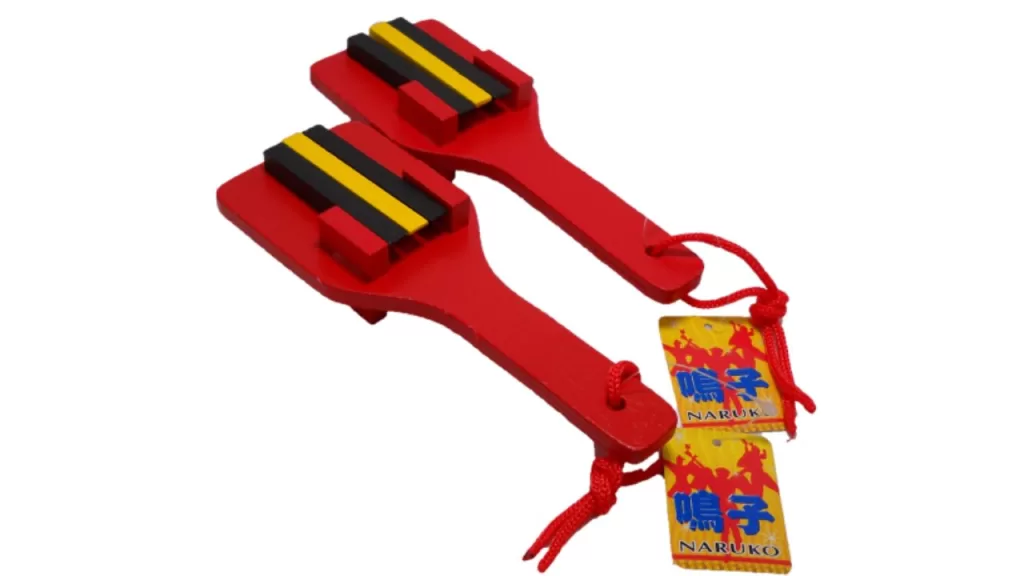 Costumes and Instruments: Naruko
One of the most striking aspects of the Yosakoi Festival is the diverse range of costumes worn by participants. From traditional Japanese happy coats and yukata to historical or ethnic fashions, each team's attire adds to the overall spectacle.
An essential element of Yosakoi dancing is using naruko, small wooden clappers held in each dancer's hands. Originally used to scare birds away from rice fields in Kochi Prefecture, modern-day naruto comes in various colors and materials that correspond with team costumes. Teams may also use other handheld instruments, such as drums or flags, during their performances.
Yosakoi Naruko Dancing: Official Music and Song
The Yosakoi dance is based on the song "Yosakoi Naruko Dancing," written by Takemasa Eisaku. The song combines elements from three other songs, including a local folk song from Kochi Prefecture. Competitions and festivals, including the Yosakoi Festival in Kochi, require each team's music to include at least part of this original piece.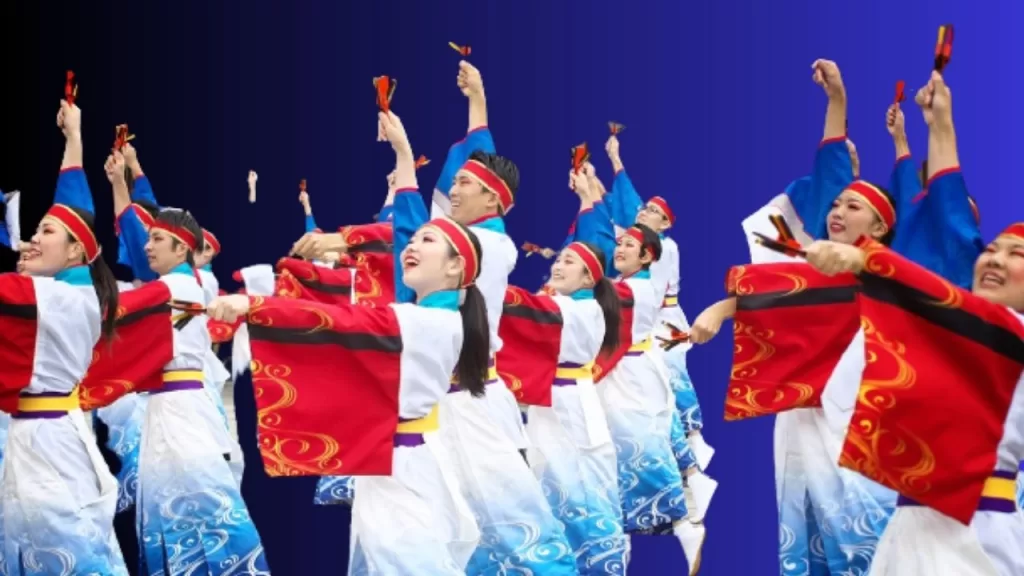 Yosakoi Festival Activities and Parade
During the four-day celebration, the main festival events occur on August 10th and 11th, with an Eve festival on the 9th and a closing festival on the 12th. Across 16 venues, teams perform their energetic and unique dance routines alongside decorated floats.
The festivities culminate with a grand parade down Otesuji-dori Avenue and a remarkable 90-minute fireworks display. Participants' skill levels vary tremendously, but all are welcome to participate in this spirited event. Teams often gather to rehearse choreography for months in advance, ensuring memorable performances each year.
A Cultural Experience Like No Other
The Yosakoi Festival offers visitors an exceptional opportunity to immerse themselves in Japanese culture while witnessing the evolution of traditional dance styles into modern expressions. With its colorful costumes, lively music, diverse choreography, and festive atmosphere, the Yosakoi Festival will leave an unforgettable impression on first-time attendees and returning fans alike.
Experience a double dose of excitement as the energetic Yosakoi Festival intertwines with the electrifying beats of the Summer Sonic Festival!