Mt. Takao Autumn Leaves Festival
Immerse yourself in the vibrant colors of nature at the Mt. Takao Autumn Leaves Festival, a cherished Tokyo events in December.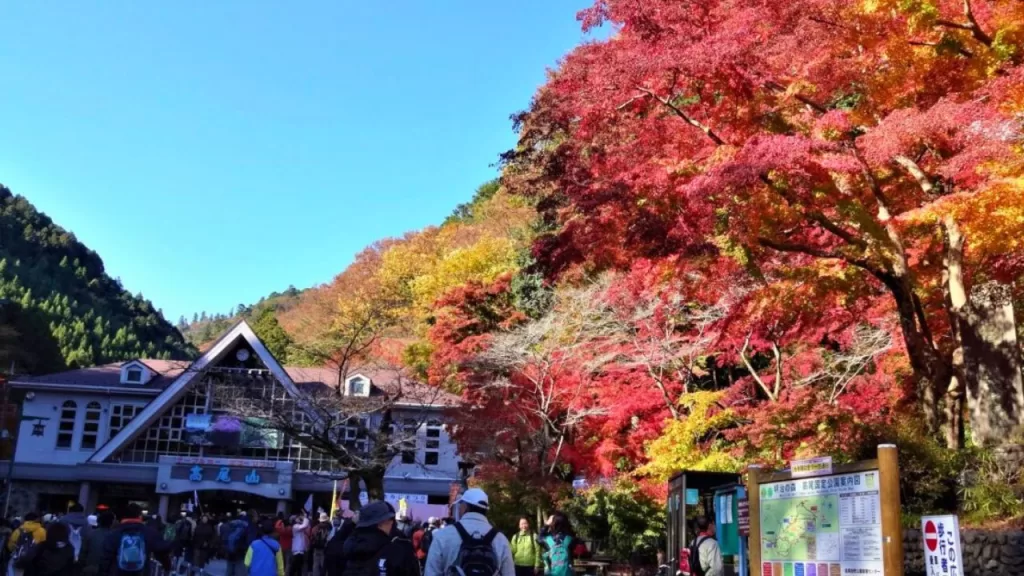 Celebrating Autumn at Mount Takao
Each year from late October through early December, the nation of Japan turns into a canvas painted with beautiful hues of reds, oranges, and yellows. This season, a renowned event is held at Mount Takao, near western Tokyo. The Mount Takao, Autumn Leaves Festival attracts numerous locals and tourists yearly who gather to celebrate this spectacular show of nature.
Venue: Mount Takao
Held: Late Oct – Early Dec 2023
A Delightful Array of Performances
The festival hosts various performances and activities every November at the Kiyotake cable car station situated at the base of Mount Takao. Particularly on national holidays and weekends in the month, you can witness varied events, including vibrant yosakoi festival dancing – an energetic blend of traditional and modern dance forms that have their roots embedded in Japanese culture.
Among other delights at the festival are demonstrations of taiko drumming – a traditional Japanese form of percussion using large drums, recitals, and Japanese orchestral concerts to set up a harmonious ambiance amidst the scenic nature's backdrop.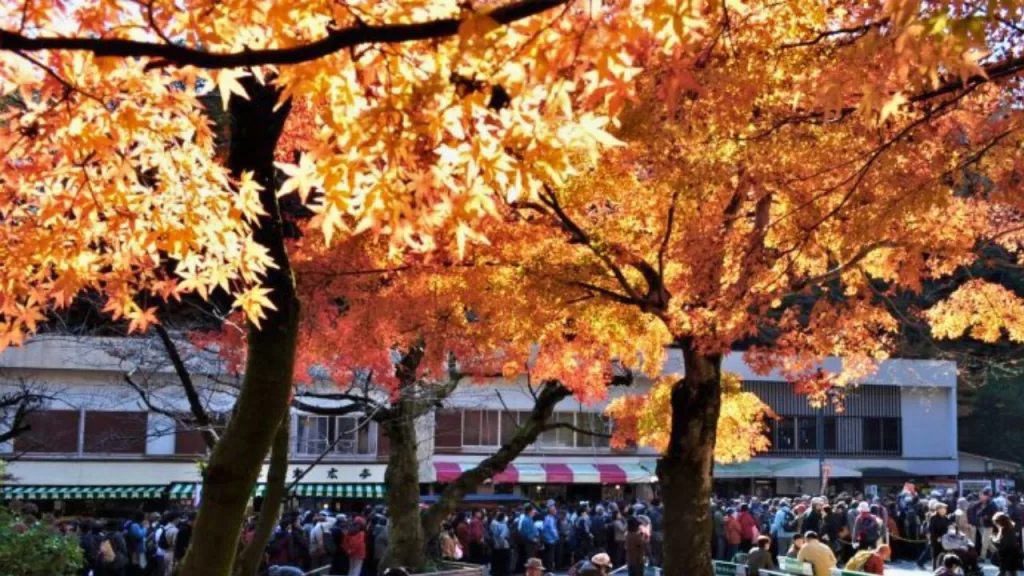 Gastronomic Delights & Souvenirs
The festival is not just about visual treats but also offers visitors mouth-watering food and drinks. In addition, you can get your hands on lovely souvenirs, including kokeshi dolls and traditionally served Japanese sake. At a restaurant named Juuicchoumechaya, located near the stalls, one can relish Japanese sake served in traditional wooden box cups while marveling at cute kokeshi dolls for sale.
Reaching The Venue
To get to this nature-emblazoned fiesta, travel via the Keio line to Takaosan-guchi station, conveniently located at the foot of Mount Takao. If you happen to be a JR Pass holder, take the JR Chuo line to Takao station, post which you change to the Keio Line for the short journey to Takaosan-guchi.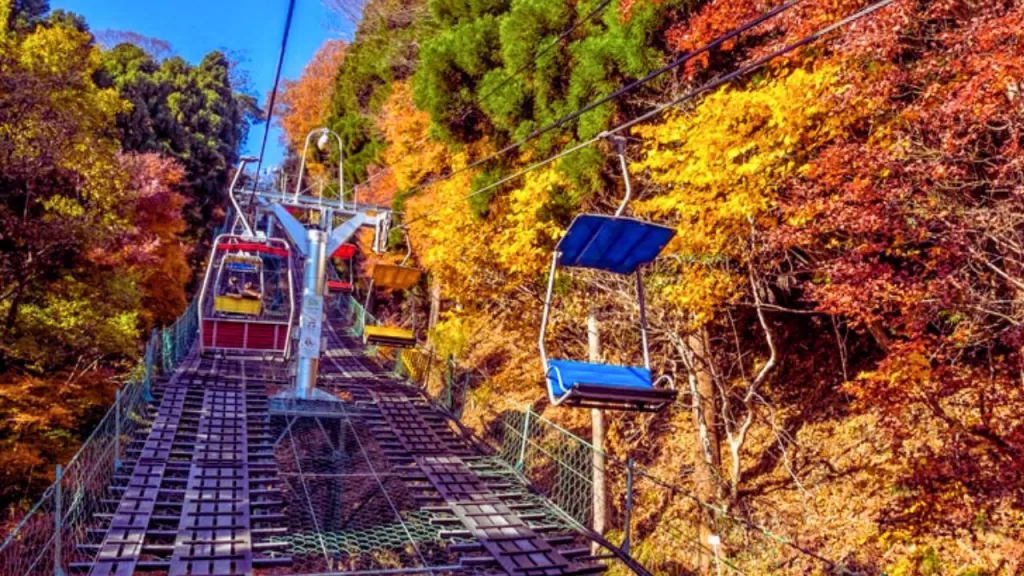 A Scenic Journey via Cable Car
Yet another highlight of visiting Mount Takao during this season is getting enthralled by nature's splendor while traveling on a cable car from Kiyotaki Station, located at the base, to Takaosan Station at its top. Get ready to lose yourself in Mother Nature's breathtaking aura as you witness beautiful autumn leaves adorn your path throughout your uphill journey.
Best Time to Visit
November is an excellent time to enjoy autumn leaves in their full glory at Mt. Takao, with the annual "Mt. Takao Autumn Leaves Festival" scheduled aligned with this month's culmination. The festival is known to attract large crowds, thus making November an ideal time for those looking forward to having a memorable experience among like-minded nature enthusiasts.
Experience the natural beauty of the Mt. Takao Autumn Leaves Festival, a serene contrast to the glittering Broadway Christmas Wonderland.