As winter dawns upon Tokyo, Japan's vibrant capital city, is set to welcome December 2023 with a diverse lineup of events offering an unforgettable experience marked by unique cultural celebrations, vibrant markets, and unparalleled outdoor entertainment. Venture through the bustling streets of Japan's capital city as you embrace its rich cultural scene, traditional festivals, and captivating artistic performances. From traditional festivals celebrating the autumn foliage to a charity Santa Run, Tokyo has something for everyone this winter season. Grab your coats and scarves as we delve into a captivating roster of thrilling events designed to warm your spirit during this magical time in Japan's bustling capital city.
| Date | Name | Category |
| --- | --- | --- |
| Mid-October 2023 – Early January 2024 | Tokyo Mega Illumination | Light Display |
| Mid-November 2023 – Mid-February 2024 | Marunouchi Winter Illumination | Light Display |
| September 20 – December 11, 2023 | Yves Saint Laurent Exhibition | Exhibition |
| Early December 2023 | Great Santa Run Tokyo | Charity Event |
| Mid-November to Early December 2023 | Rikugien Garden Autumn Illumination | Light Display |
| Mid-November to Late December 2023 | Roppongi Hills Keyakizaka Illumination | Light Display |
| Mid-November to Late December 2023 | Tokyo Midtown Christmas | Holiday Experience |
| Mid-November 2023 – Mid-February 2024 | Hibiya Magic Time Illumination | Light Display |
| Early – Late December 2023 | Tokyo Christmas Market | Christmas Market |
| Mid December 2023 | 47 Rōnin Winter Festival | Festival |
| Mid-December 2023 | Hagoita-Ichi at Sensoji Temple | Fair |
| Mid to Late December 2023 | Broadway Christmas Wonderland | Show |
| Early December 2023 | Great Santa Run Tokyo | Charity Event |
| Every Saturday in December | Odaiba Rainbow Fireworks | Fireworks |
Tokyo Events in December 2023
Explore Tokyo's diverse offerings this December and indulge in experiences you won't forget.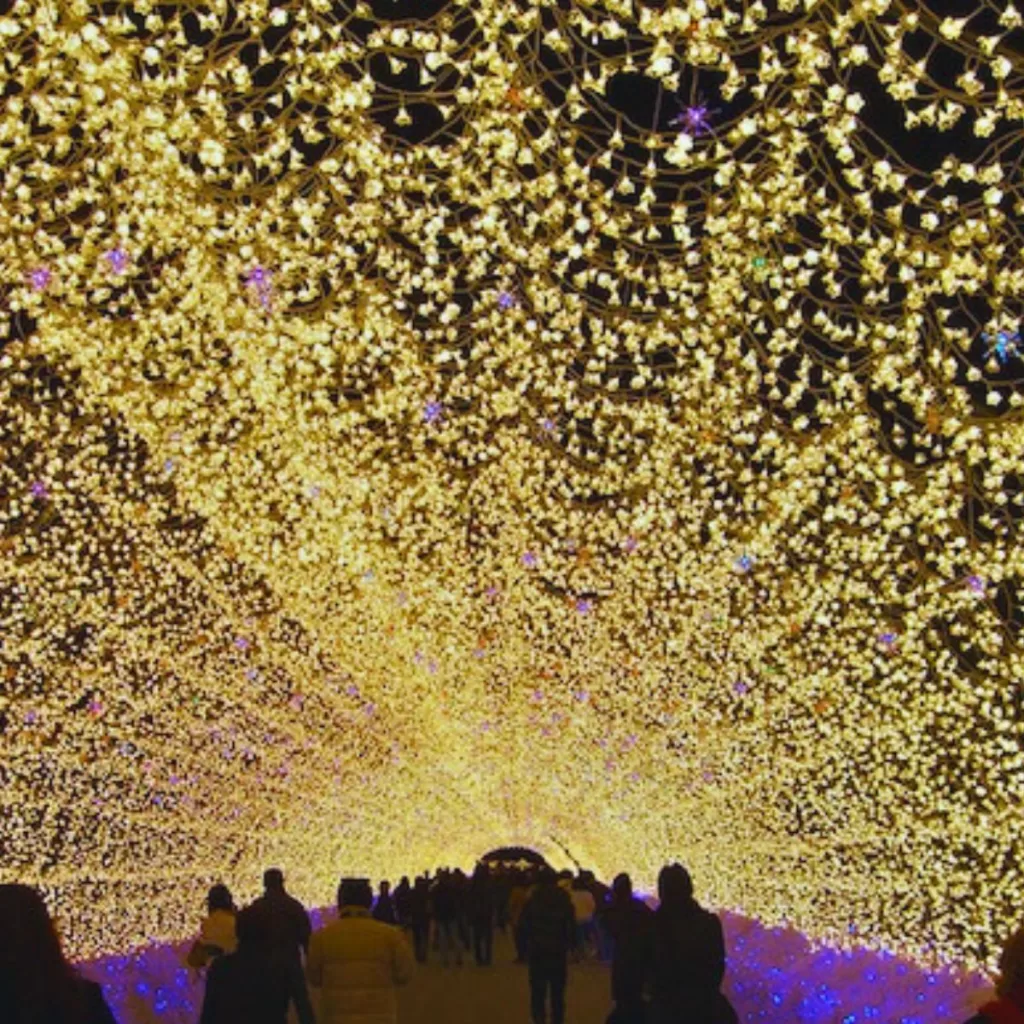 Dates: Mid-October 2023 – Early January 2024
Venue: Oi Racecourse
Spectacular Horse-themed Light Displays
Occupying the central area of Oi Racecourse, Tokyo Mega Illumination offers breathtaking light displays inspired by horses and racing across multiple themes and zones. Revel in outdoor illumination experiences set amid ample space, ensuring a safe and enjoyable visit during the pandemic.
Food, Entertainment, and Horse Fun
The event also features various food trucks and additional entertainment options. Visitors can take pictures with small horses or marvel at the impressive Clydesdale horses on display.
---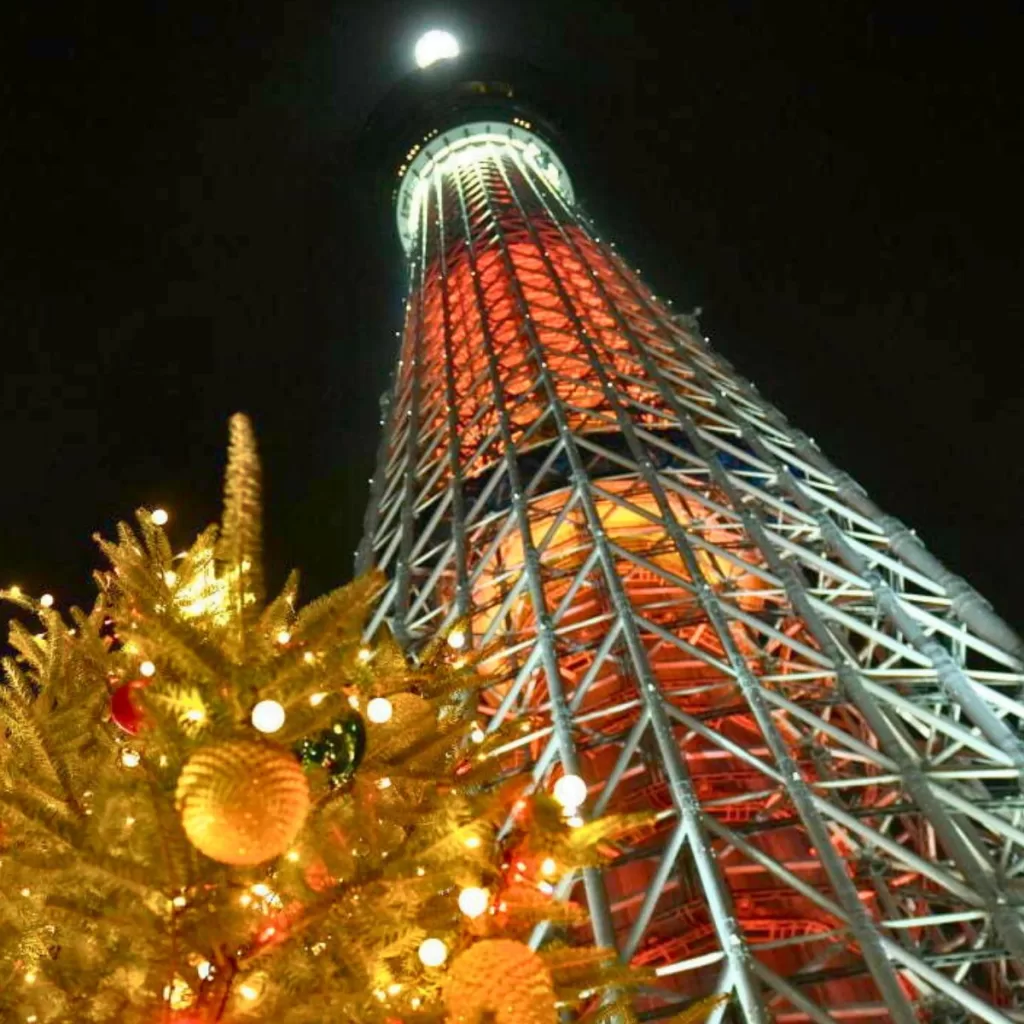 Dates: Early November – Late December 2023
Venue: Tokyo Skytree Town
A Towering Display of Lights
Tokyo Skytree Dream Christmas will showcase an awe-inspiring array of illuminations on the tower and across Skytree Town. Expect a dazzling 8-meter-tall white Christmas tree and a Sky Arena area adorned with warm lights.
Extend the Festivities
Some illuminations remain lit until March 12, 2023, allowing visitors to extend their holiday spirit beyond December.
---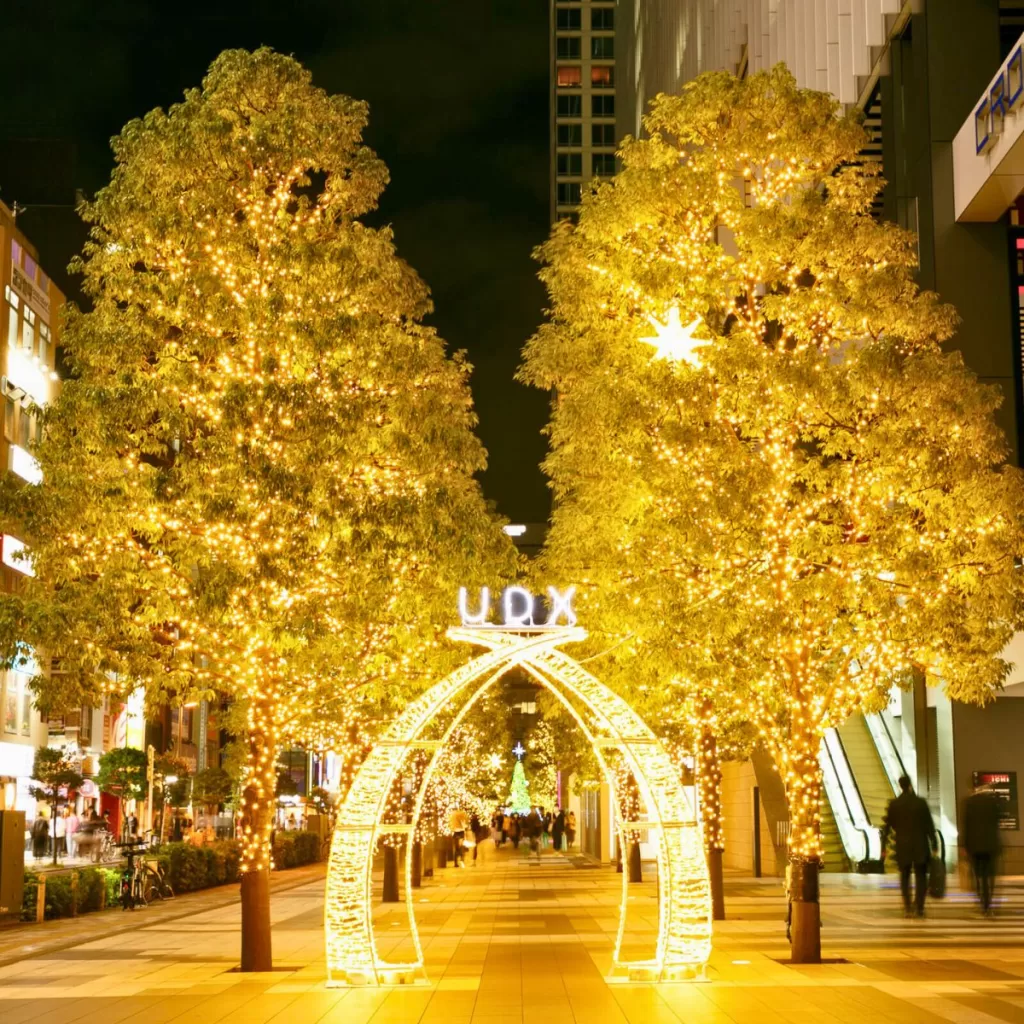 Dates: Early November to Late December 2023
Venue: Akihabara UDX
From early November until Christmas Day, Akihabara UDX will host a dazzling illumination event under the theme "Wish Upon a Star." Enjoy rainbow-colored illuminated trees lining a 160-meter stretch of road, a 6.5-meter tall glowing white Christmas tree, illuminated walkways, and more. Inside the venue, seasonal videos will be created by animation artist Sawako Kabuki.
To get there, walk three minutes from Akihabara Station, served by multiple rail companies like the JR network, Tokyo Metro Hibiya Line, and Tsukuba Express Line.
---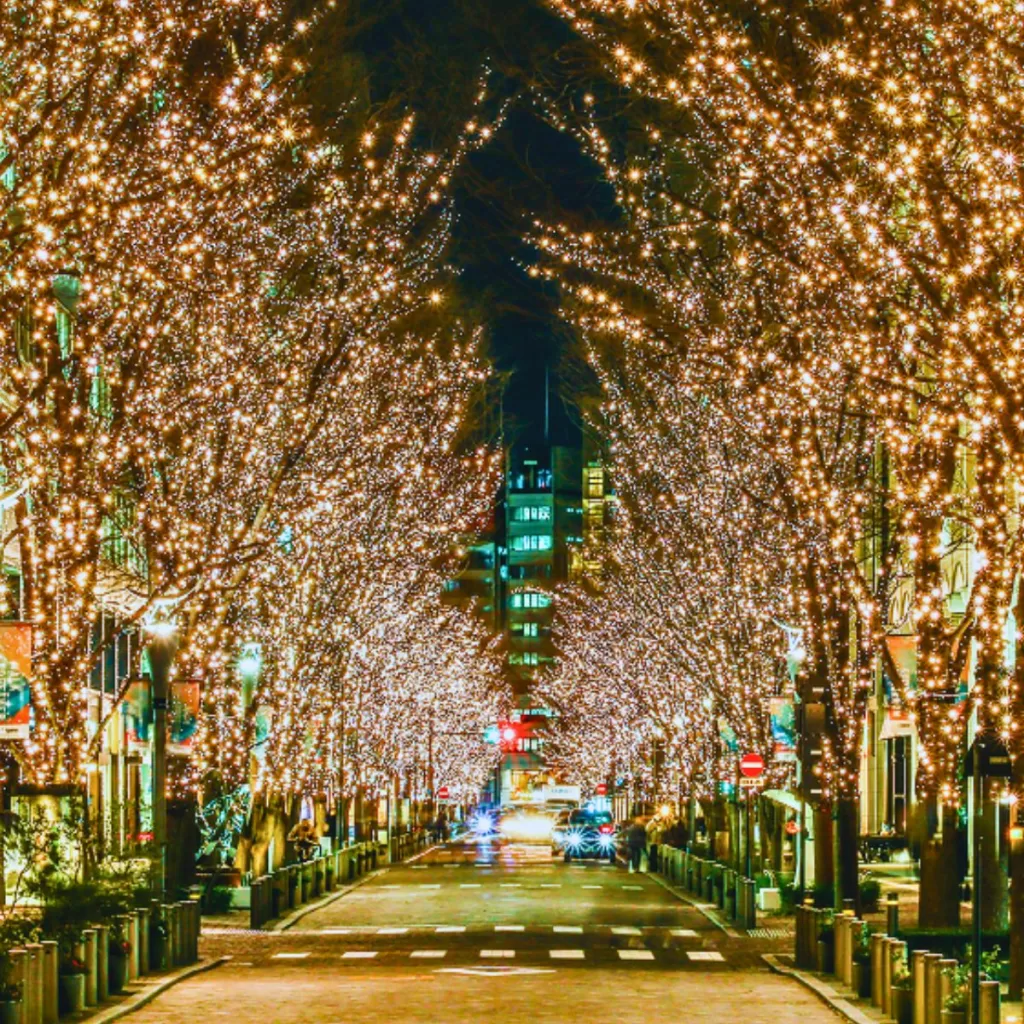 Venue: Marunouchi, Chiyoda City, Tokyo
Dates: Mid-November 2023 – Mid-February 2024
Kickstart your holiday cheer with the stunning Marunouchi Winter Illumination, where approximately 1.2 million LED lights bathe the city's streets and landscapes in a warm champagne-gold hue. Stretching for nearly 1.2 kilometers along Marunouchi Nakadori Avenue, the illuminations create an enchanting atmosphere for anyone strolling down this iconic shopping street. Ensure you visit TOKYO TORCH Park nearby, featuring additional light displays that will further captivate visitors.
Access Information
Marunouchi is easily accessible via a short walk from Tokyo Station's Marunouchi Exit.
---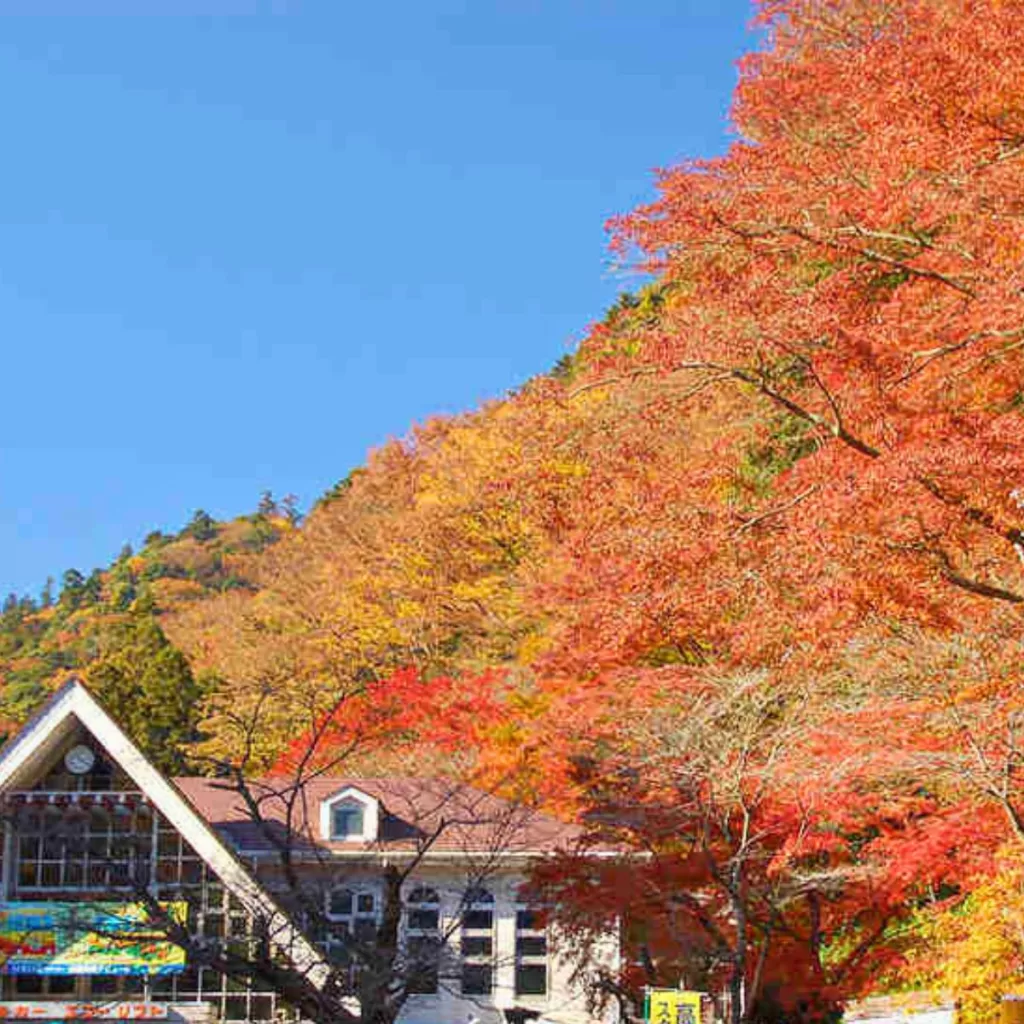 Venue: Mount Takao
Dates: October 29 – December 4, 2023
Time: 10:00 am – 4:00 pm
Mountain lovers can rejoice as the annual Mount Takao Autumn Leaves Festival returns this year from October 29 to December 4. During this time, rejoice in the stunning foliage on display throughout Mount Takao, with special events taking place on weekends and national holidays. Performances such as taiko drumming, Japanese orchestra presentations, yosakoi dancing, and live concerts are scheduled at the cable car Kiyotake Station plaza. Traverse the terrain of Mount Takao while absorbing the breathtaking nature that surrounds you.
How to Get There
From central Tokyo, take the Keio Line to Takaosan-guchi Station, located at the foot of Mount Takao. JR Pass holders can use the JR Chuo Line to reach Takao Station before transferring to the Keio Line for a short ride to Takaosan-guchi.
---
Exploring Genius: Yves Saint Laurent Exhibition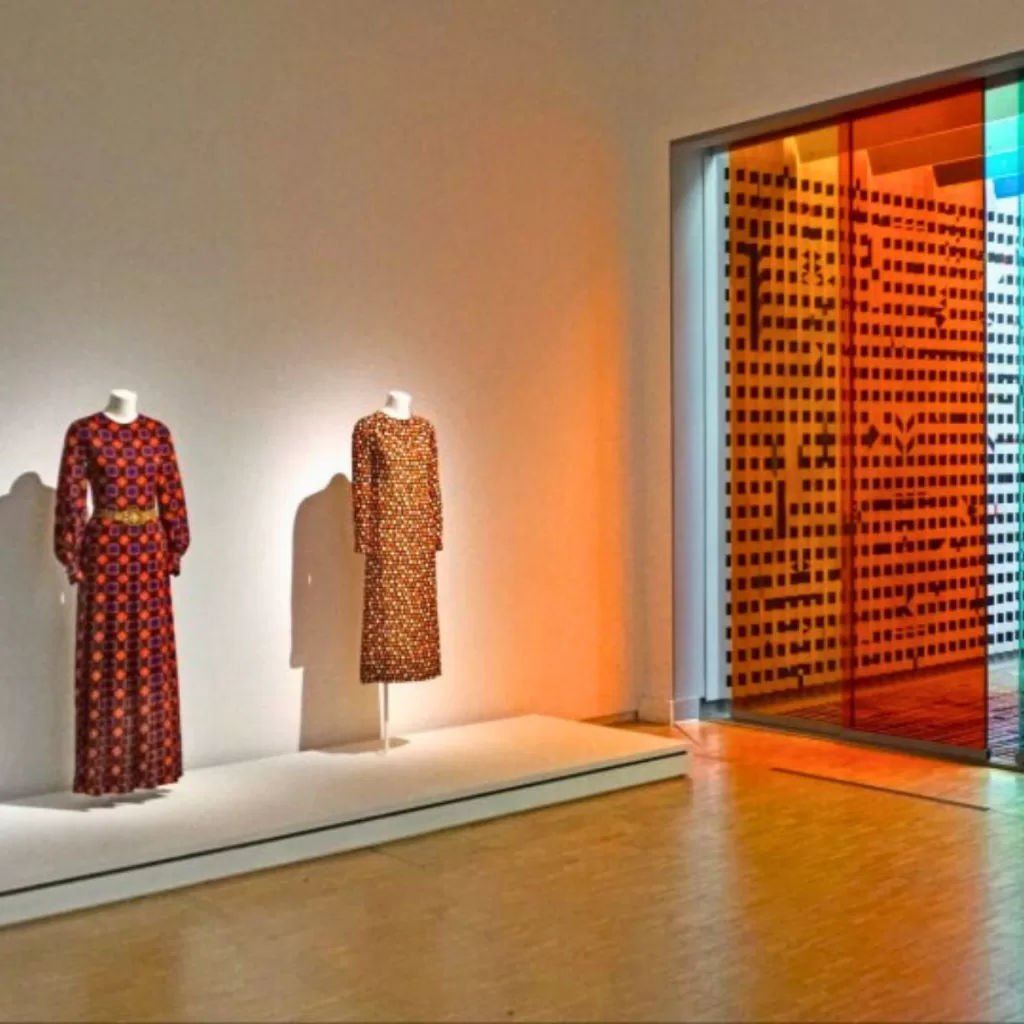 Venue: The National Art Center
Dates: September 20 – December 11, 2023
The first-ever Yves Saint Laurent retrospective exhibition hosted in Japan offers fashion enthusiasts a chance to view over 110 of the designer's iconic creations alongside sketches and accessories. Organized chronologically from his early years at Dior to designs throughout his esteemed career, visitors can indulge in this exclusive collection by visiting The National Art Center, conveniently located near Nogizaka Station on the Metro Chiyoda Line.
---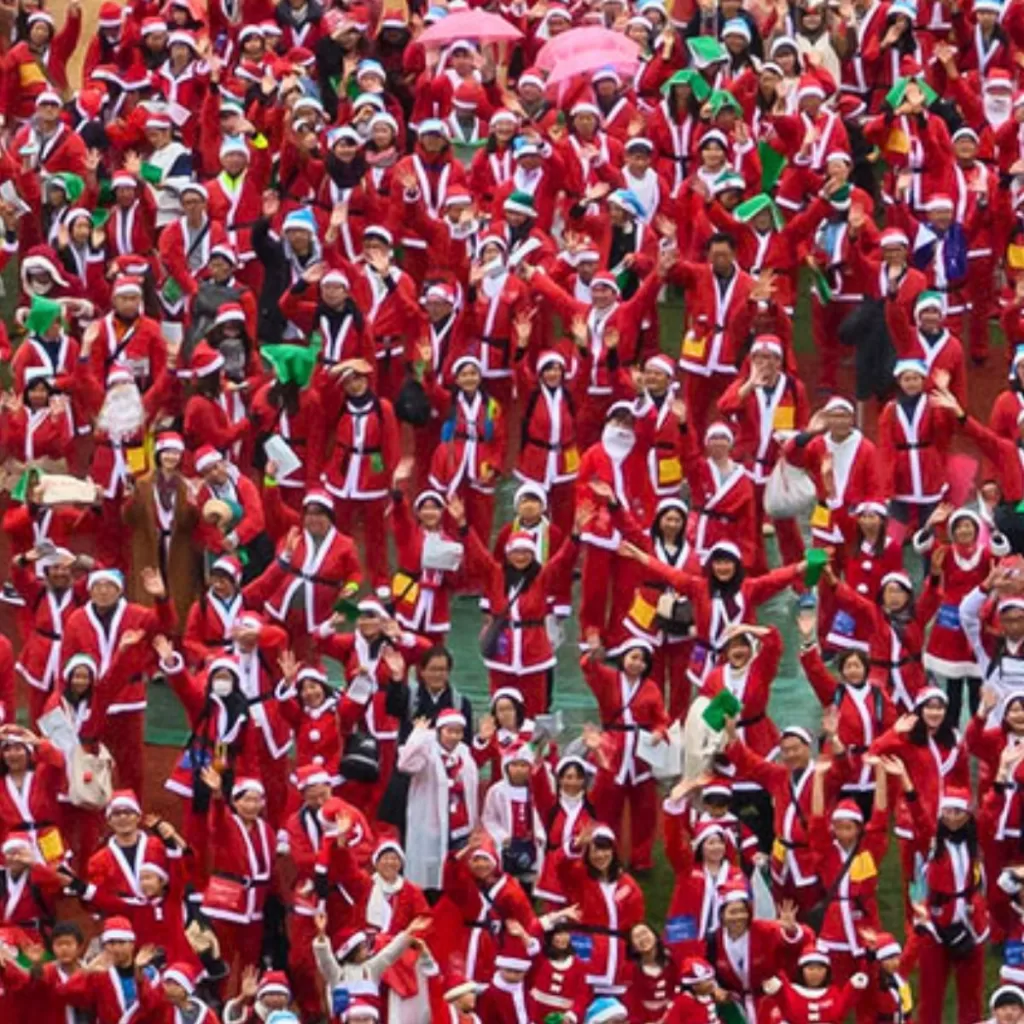 Venue: Komazawa Olympic Park
Date: Early December 2023
Embrace your inner Santa at the Great Santa Run, a charity event where participants dress up in Santa costumes and join a 4.3-kilometer fun run or a two-kilometer walk. Proceeds from participation fees go to domestic and international children's charities, making it an ideal way to embody the Christmas spirit of giving. Register via the official event website for an unforgettable festive experience.
Getting to Komazawa Olympic Park
The park is a 15-minute from Komazawa-daigaku Station on the Tokyu Den en toshi Line.
---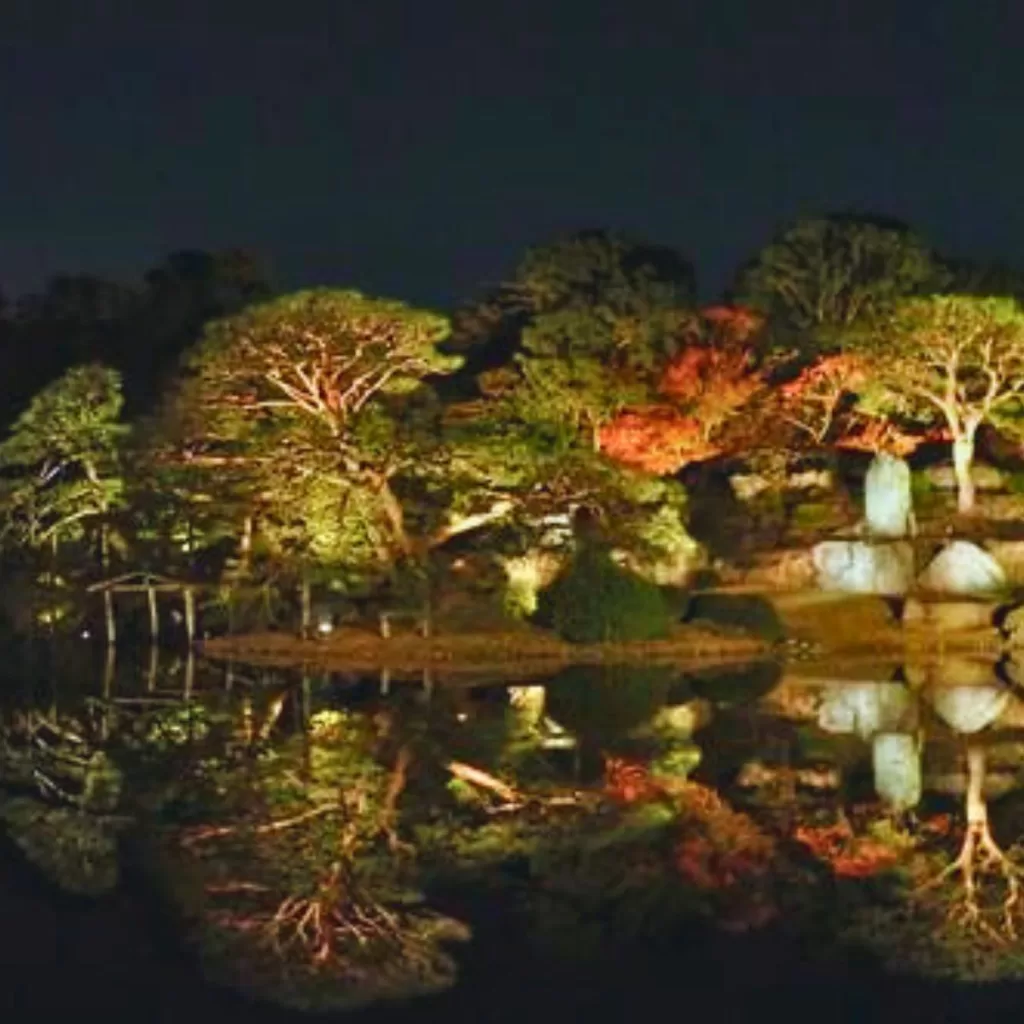 Venue: Rikugien Garden
Dates: Mid-November to Early December 2023
Nature enthusiasts should not miss the breathtaking beauty of Rikugien Garden – one of Tokyo's most popular autumn leaf viewing spots. From mid-November to early December, the garden hosts its annual "Light Up" event, where brilliantly placed illuminations exquisitely emphasize the vibrant hues of the garden's autumn foliage.
How to Get There and Admission Fee
Rikugien Garden can be easily reached by taking the JR Yamanote Line to Komagome Station. Follow the signs for Rikugi-en Garden and find yourself at your destination after a short walk. The entrance fee for this natural oasis is ¥300.
---
Enchanting Illuminations at Roppongi Hills: Winter Illumination Tokyo City View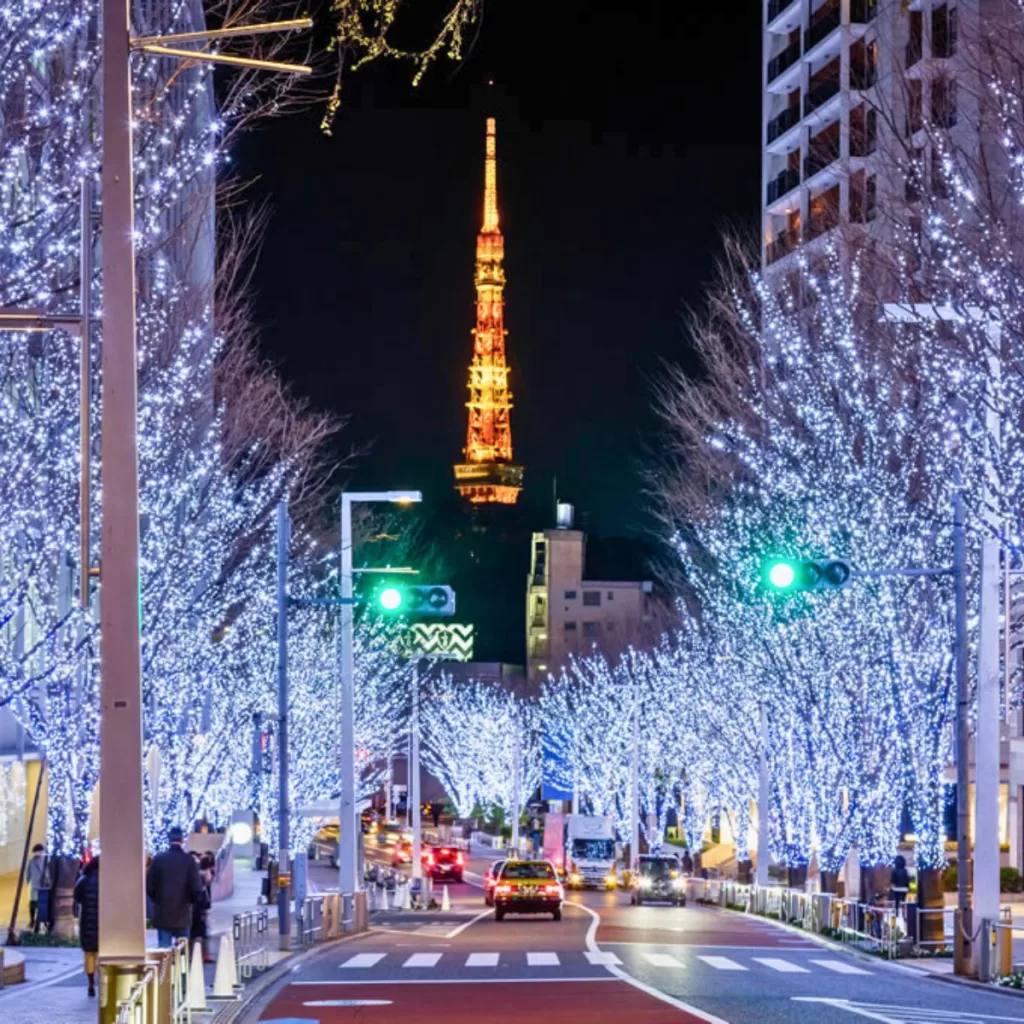 Venue: Roppongi Hills
Dates: November 2023 – February 2024
Marvel at the mesmerizing light displays at Roppongi Hills during the Winter Illumination Tokyo City View event. Millions of LEDs illuminate the trees and walkways alongside the iconic Mori Tower, creating a stunning atmosphere. Further excitement lies on the roof deck. Visitors can enjoy glistening lights synchronized with music as they take in the panoramic view of Tokyo city.
How to Get There and Admissions Details
Roppongi Hills is accessible via Roppongi Metro Station (Tokyo Metro Hibiya Line) or Toei Oedo Line, only a 6-minute walk away. Adult admission is ¥1,800, while children aged 6-14 are priced at ¥900.
---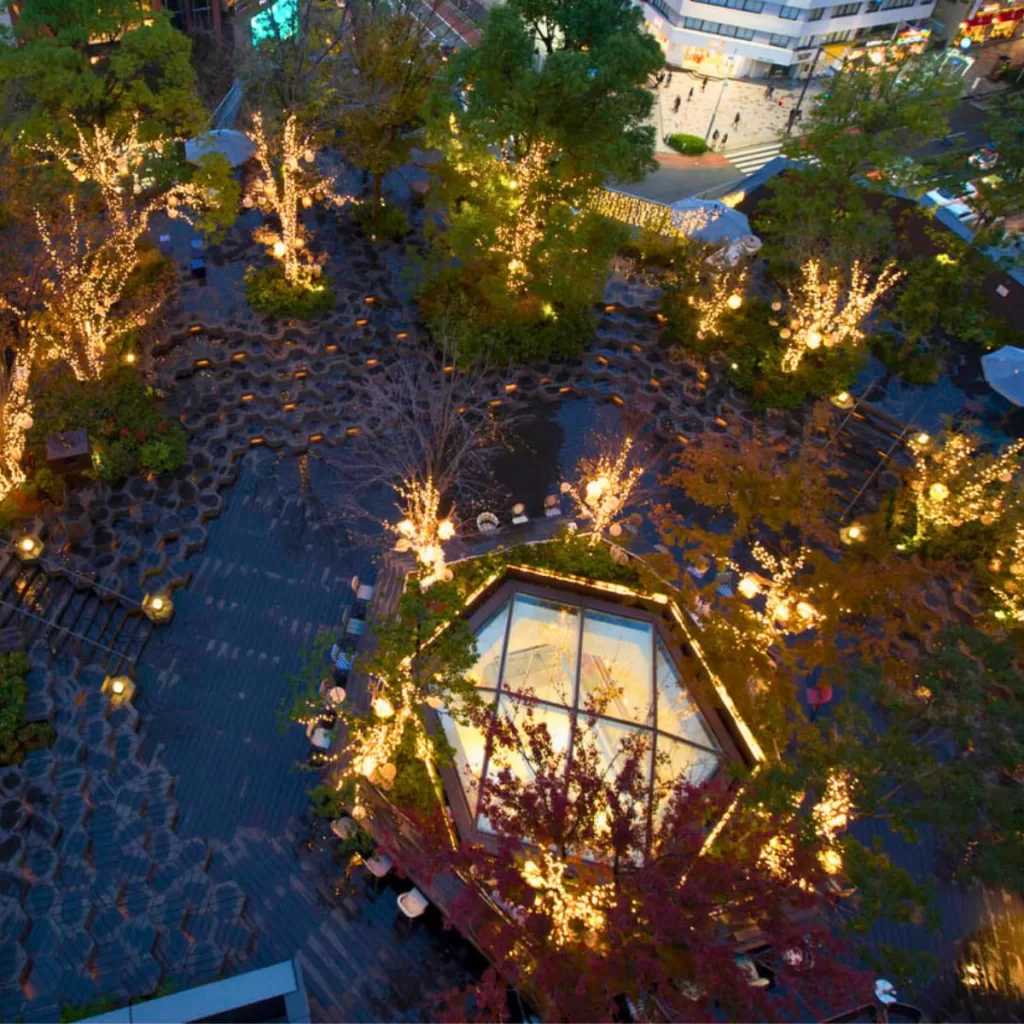 Venue: Tokyu Plaza Omotesando Harajuku
Dates: Early November – Late December 2023
Experience festive romance at the Rooftop Garden of Tokyu Plaza Omotesando Harajuku, where special winter illuminations transform the space into a dreamy wonderland. Light balls hanging from trees resemble snowballs, captivating young couples seeking a magical date location.
Location and Transportation Guide
Tokyu Plaza is easily accessible by foot from JR Yamanote Line's Harajuku Station, Meiji-Jingumae Station on Chiyoda/Fukutoshin Line, or Omotesando Station on the Chiyoda/Hanzomon/Ginza Line. It is recommended to visit during evening hours for the optimal experience of Christmas lights.
---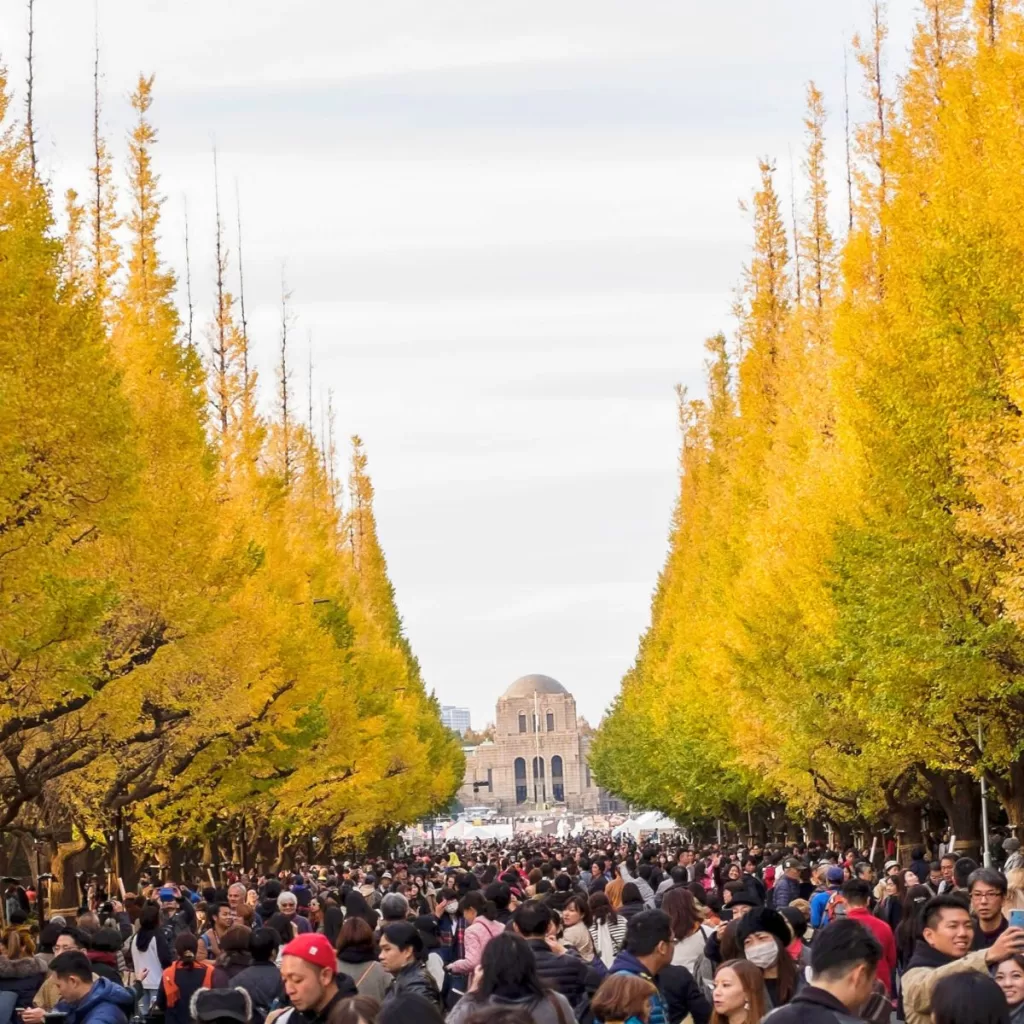 Venue: Meiji Jingu Gaien
Dates: Mid-November – Early December 2023
The annual Jingu Gaien Ginkgo Festival celebrates the vibrant yellow hues of autumn as the famed ginkgo tree-lined avenue at Meiji Jingu Gaien becomes an enchanting golden tunnel. Since 1997, the event has attracted thousands of visitors who come to appreciate the stunning fall foliage, with over thirty food booths offering scrumptious bites. Soak up the festive atmosphere as street performers bring live entertainment to this not-to-miss autumn extravaganza.
Transport Options and Parking Details
Several stations are within walking distance of Meiji Jingu Gaien, including:
Gaienmae Station (Tokyo Metro Ginza Line): 4 minutes on foot.
Aoyama Itchome Station (Tokyo Metro Hanzomon Line/Toei Oedo Subway Line): 6 minutes on foot.
Shinanomachi Station (JR Chuo/Sobu Line): 5 minutes on foot.
Sendagaya Station (JR Chuo/Sobu Line): 4 minutes on foot.
Limited parking is available around the area, so public transport is recommended.
---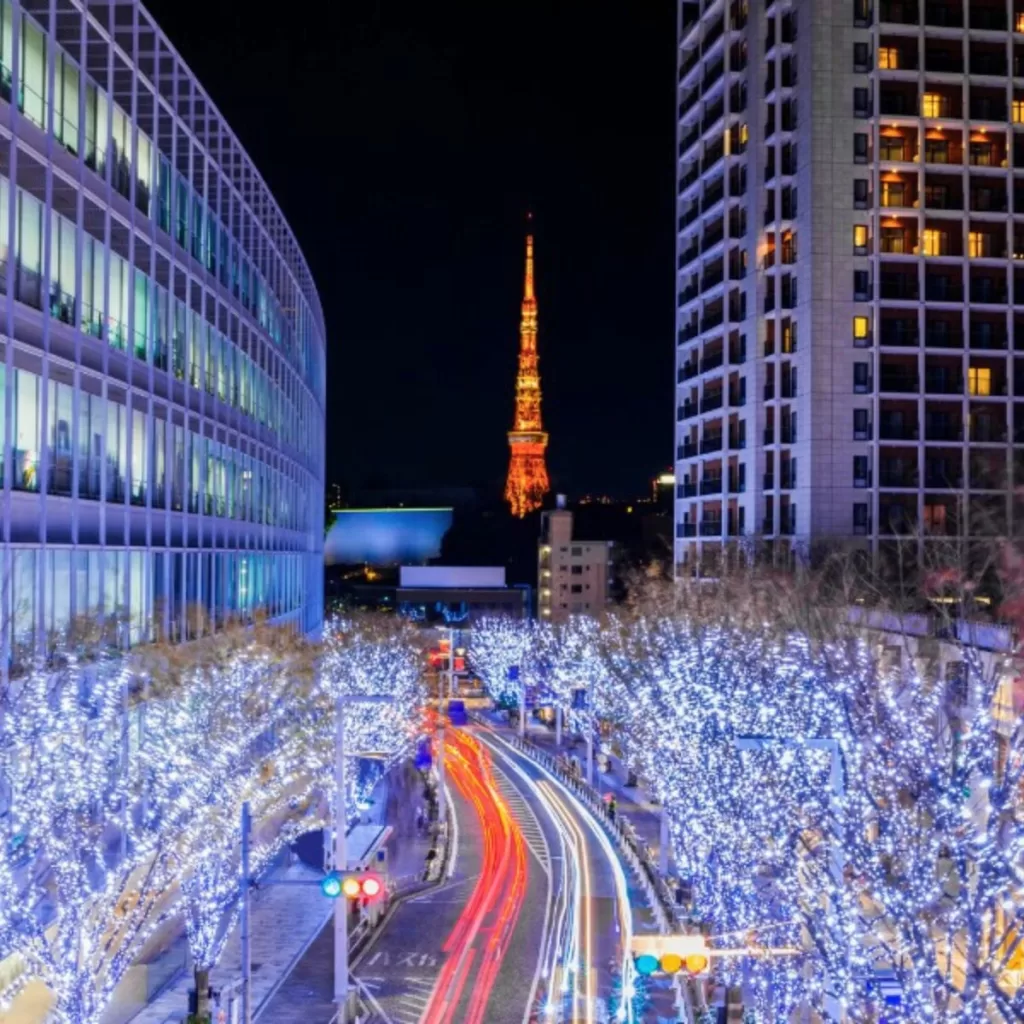 Venue: Roppongi Hills
Dates: Mid-November to Late December 2023
One of Tokyo's most popular winter attractions is the Roppongi Hills Christmas Illumination. Couples and dreamers flock to the 400-meter stretch along Keyakizaka Street, adorned with nearly 800,000 twinkling blue LEDs. The spectacular display creates a perfect backdrop with the iconic Tokyo Tower. Mohri Garden will be illuminated starting November 18 for the first time in three years, and the eagerly anticipated Christmas Market will return.
Mohri Garden and Christmas Market Attractions
Two unique Christmas trees are added to the festivities: a reflective one along West Walk and a Cartier-inspired tree at Roku-Roku Plaza. The best spot for your dazzling photos of Tokyo Tower and the row of lights is just past O-Yane Plaza near the Christmas Market.
Time and Access
The illuminations start around mid-November and run until December 25, shining from approximately 5 pm until 11 pm each night. To get there, simply head to Roppongi Hills.
---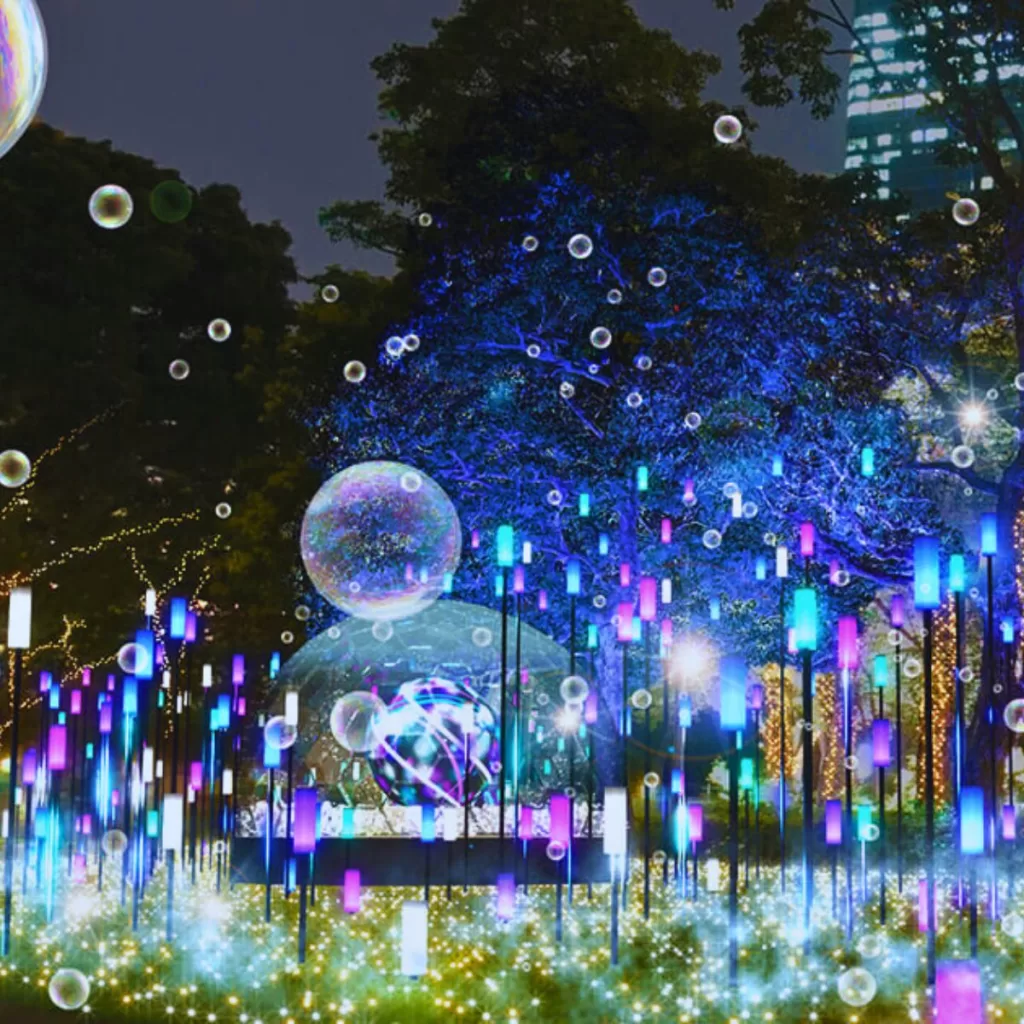 Dates: Mid-November to Late December 2023
Venue: Tokyo Midtown
Tokyo Midtown Christmas is an enchanting holiday experience showcasing champagne-colored lights throughout various complex sections for an atmosphere of luxury, romance, and warmth. This year's theme is "vivid," featuring outdoor ice skating rinks, Midtown Garden's snow globe with falling snow and twinkling aurora illuminations, and a tree shower area with a 4-meter tall Santa tree displaying 1,800 Santa Claus ornaments.
Marvel at the color jungle section teeming with vibrancy resembling a flower field or a carnival. The magic continues until December 25. To reach Tokyo Midtown, take a direct exit from Roppongi Station.
---
Dates: Early to Late December 2023
Venue: Shibuya Park Street to Yoyogi Park Keyaki Namiki
The mesmerizing Shibuya Blue Cave Illumination returns after its two-year hiatus in 2016, originally taking place by the Meguro River in 2014. The 800-meter display features about 600,000 radiant LEDs, creating a surreal blue haze and a stunning visitor experience.
On your way to Yoyogi Park from Shibuya crossing, explore the alluring Ao no Dokutsu (Blue Cave) along Koen-dori between 5-10 pm. In addition to beautiful illuminations, this year's event promises projection mapping and an enormous Christmas card setup.
Please note that the event tends to be crowded, with over two million visitors registered in previous years. Embrace the festive atmosphere and join the throng of people.
---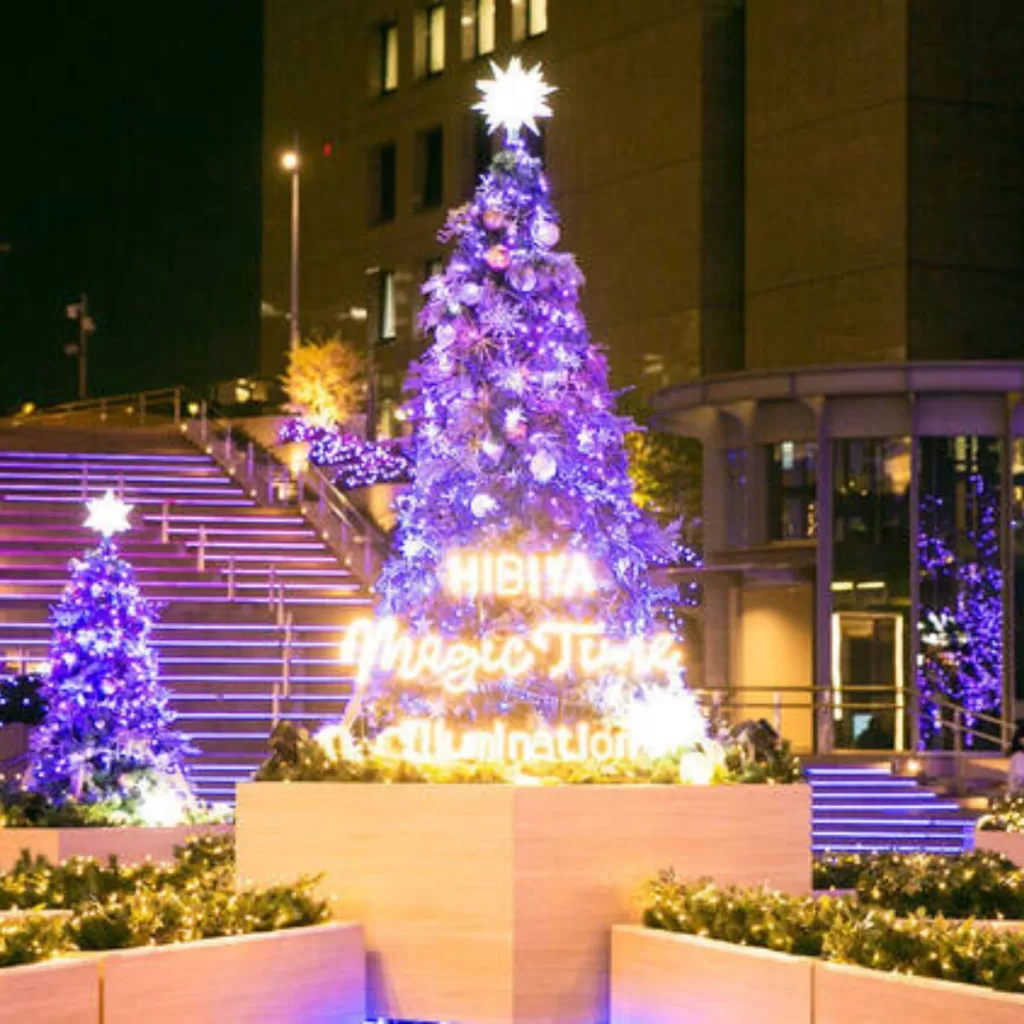 Dates: Mid-November 2023 – Mid-February 2024
Venue: Hibiya Midtown
Three Dreamy Areas of Light Displays
Hibiya Magic Time Illumination returns for its fifth year at Tokyo Midtown Hibiya, featuring three distinct areas of twinkling star-inspired light displays. Wander along Hibiya-Nakadori Street, surrounded by colorful aurora-like illuminations, or visit Hibiya Step Square with its sparkling Christmas trees (until December 25).
A Glittering Milky Way
Visitors should not miss the Park View Garden on the sixth floor, where a winter-white wonderland and glittering Milky Way await.
---
Event: Tokyo Christmas Market
Venue: Hibiya Park
Dates: Early – Late December 2023
Seek out delightful European-inspired holiday gifts and treats at the Tokyo Christmas Market in Hibiya Park during December. Featuring an array of festive stalls, activities, and performances organized in collaboration with the German Embassy and German Tourism, the market offers tasty mulled wine and food options that will add warmth to your yuletide spirit.
Additionally, visitors can peruse handcrafted wooden treasures known as hagoita at the Asakusa Hagoita-Ichi Market held at Sensoji Temple in mid-December. This traditional celebration showcases stunning decorative paddles with images of kabuki actors, athletes, and contemporary pop culture icons.
Getting There and Ticket Information
Hibiya Park is just a minute's walk away from Exit A14 of Hibiya Station on the Hibiya Line or Chiyoda Line. The market operates through timed entry ticketing, which can be purchased in advance for reserved time slots. On-the-day tickets are limited, so it's best to plan ahead and book online.
---
Philippine Festival: Celebrating Filipino Culture at Yoyogi Park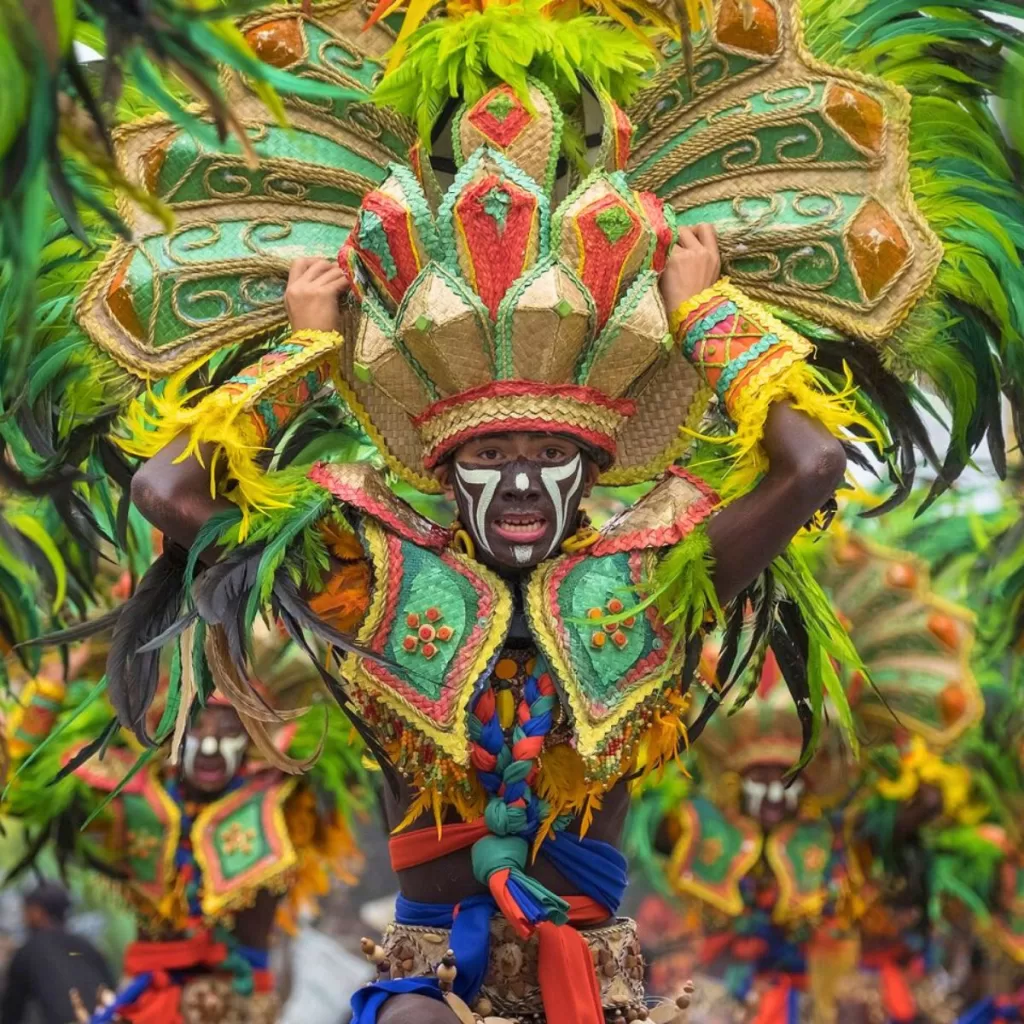 Dates: Early December 2023
Venue: Yoyogi Park
The Philippine Festival, supported by the Philippines Embassy, offers an immersive experience of the Filipino culture as Yoyogi Park hosts local and international entertainers. With over 30,000 Filipinos residing in Tokyo, the festival promises a fantastic atmosphere with carnivals, fashion shows, traditional dancing, dance contests, cosplay, and more. Savor authentic Filipino cuisines like lechon and adobo while sipping a refreshing San Miguel beer.
How to Get There
Yoyogi Park is a five-minute walk from Harajuku Station (JR Yamanote Line) and can also be accessed from Meijijingumae Station and Yoyogi Koen Station (Tokyo Metro). Limited parking is available; therefore, using public transport is advised.
---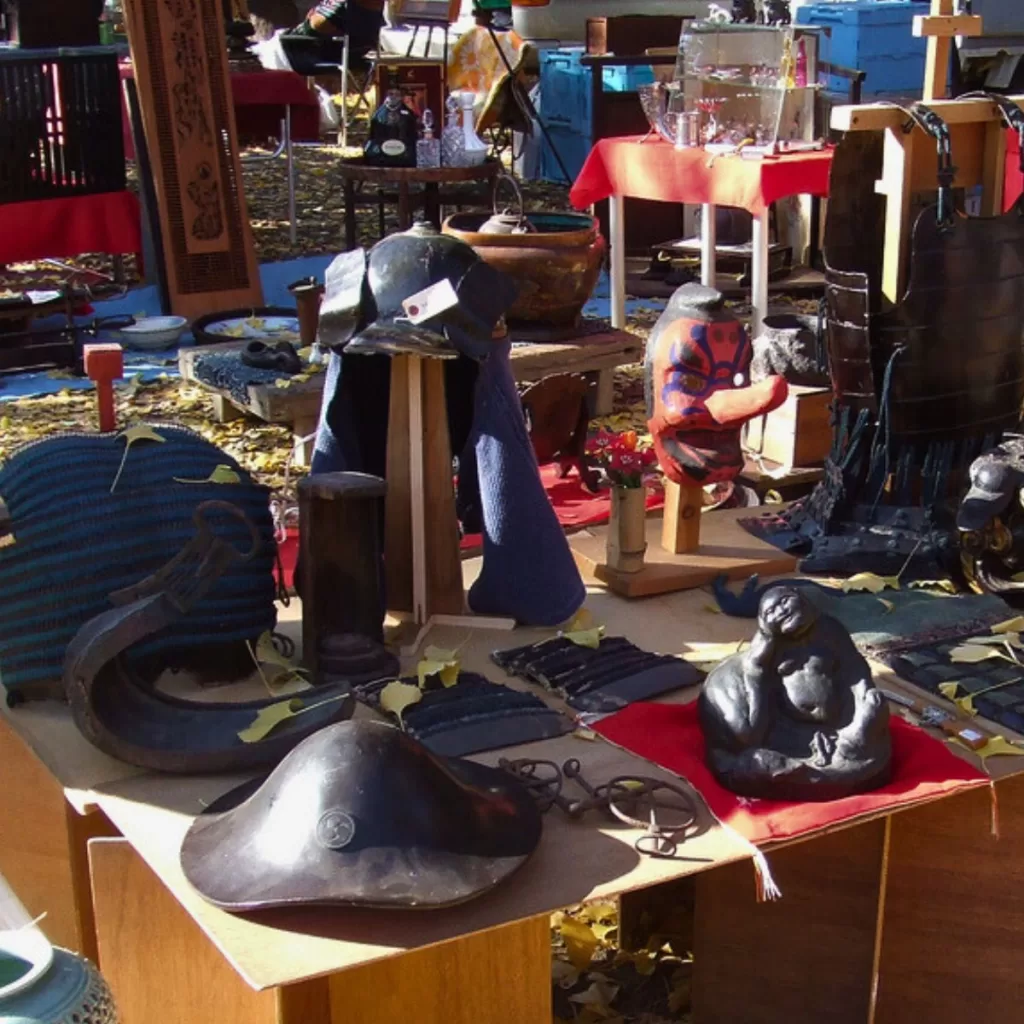 Dates: December 3, 2023; December 10, 2023; December 17, 2023; December 24, 2023; December 31, 2023
Venue: Hanazono Shrine
The Antique Fair at Hanazono Shrine occurs weekly and boasts various antiques, including collectibles like old coins and small furniture pieces. The serene setting of the shrine offers a calming respite from the bustling surrounding streets of Shinjuku.
Access Information
The Antique Fair is just a:
3-minute walk from Shinjuku-Sancho Station (Marunouchi and Toei Shinjuku Subway Lines).
7-minute walk from the East Exit of Shinjuku Station (JR Yamanote and Chuo Lines).
---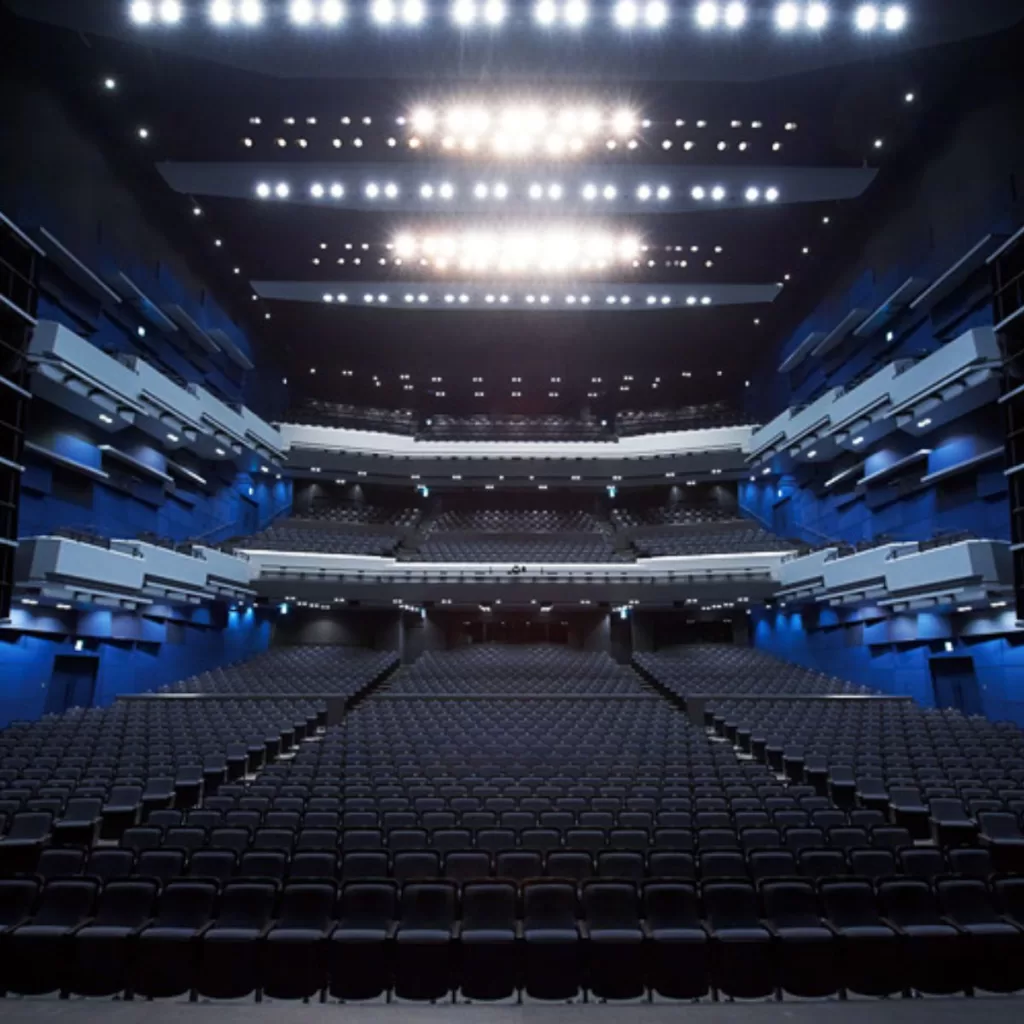 Event: Broadway Christmas Wonderland
Venue: Tokyu Theater Orb
Dates: Mid to Late December 2023
Broadway Christmas Wonderland is a must-see show for two weeks leading up to Christmas. Held at the Tokyu Theater Orb in Hikarie, Shibuya, since 2016, this entertaining spectacle features incredible singing, dancing, figure skating, and heartwarming festive cheer. The weekday showings offer one daily performance, while weekends present two opportunities to enjoy this joyous production.
Getting There
Tokyu Theater Orb is situated within Shibuya Hikarie – a few minutes walk from Miyamasuzaka and the East exits of Shibuya Station. C3 and B7 station exits are also located close to the theater.
Ticket Information
Tickets for performances can be purchased through the official theater website or select ticketing outlets throughout Tokyo.
---
MUTEK Japan: A Fusion of Electronic Music, Art, and Technology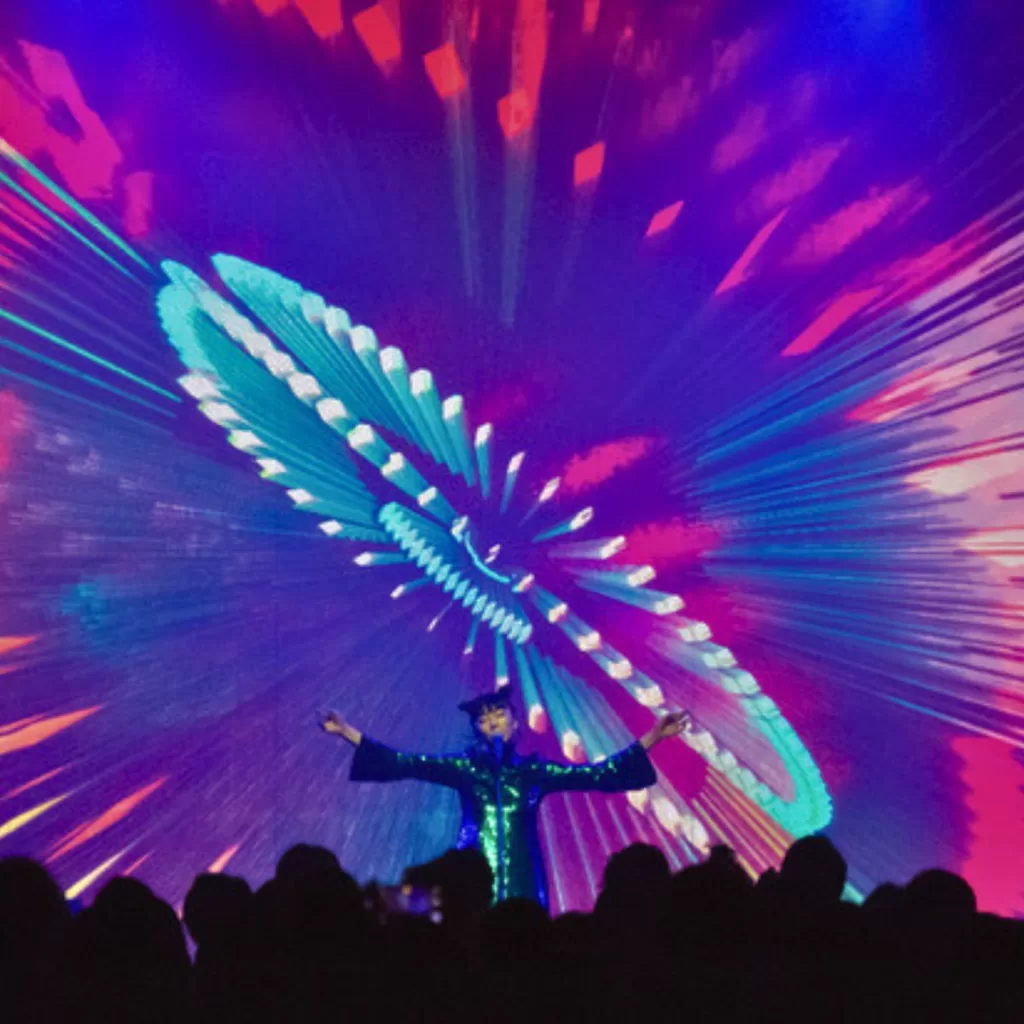 Dates: Early – Mid-December 2023
MUTEK Japan is a cutting-edge five-day music festival that combines electronic music, art, and technology. International and local artists collaborate to create captivating performances featuring composers, musicians, and digital creators. Held across various venues such as Line Cube Shibuya, Spotify O-EAST, and Shibuya Stream Hall, MUTEK Japan promises an unforgettable experience for art and music enthusiasts.
---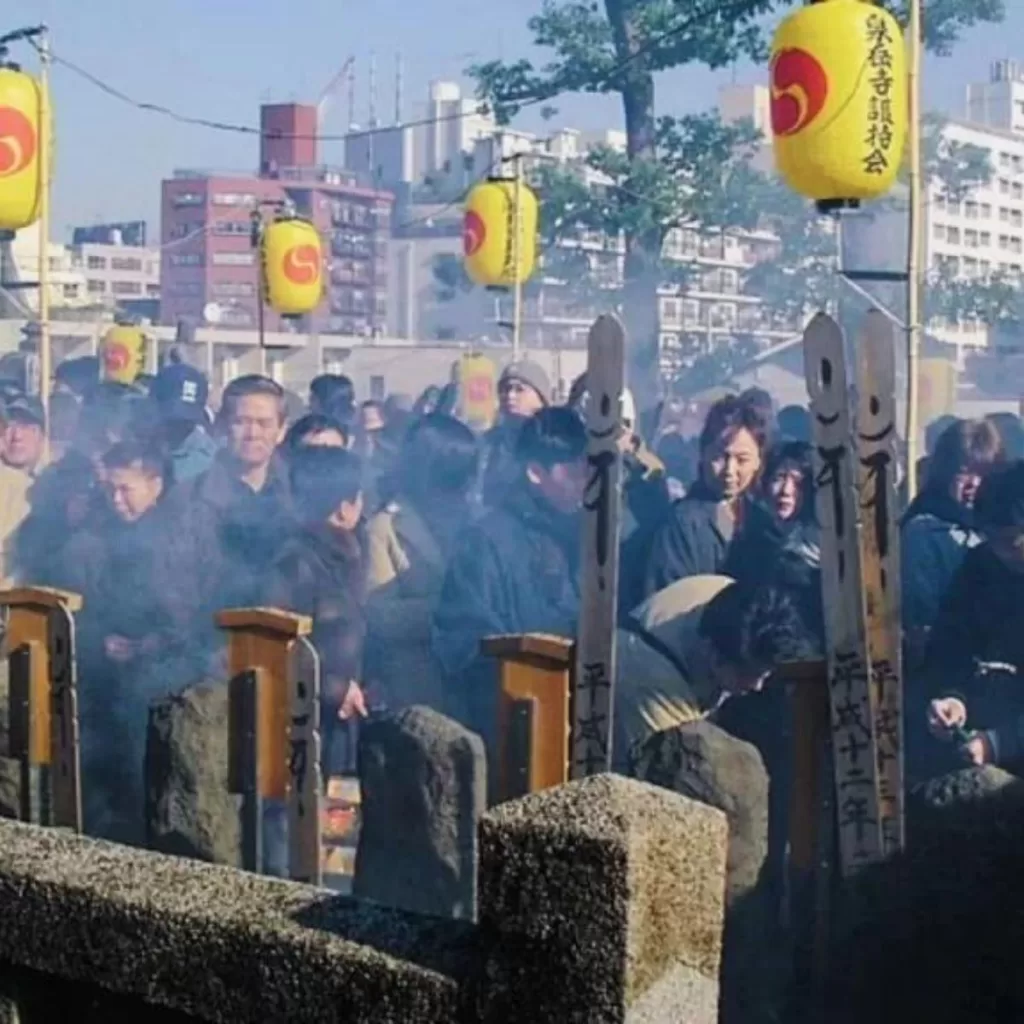 Date: Mid December 2023
Venue: Sengakuji Temple
Remembering the 47 loyal ronin's poignant tale, the Ako Gishiai Festival takes place every year on December 14 at Sengakuji Temple – their final resting place. Visitors witness the somber procession of 47 men dressed as ronin while exploring traditional street food stalls lined up across the temple grounds.
Reaching Sengakuji Temple
The temple can be reached just one minute from Sengakuji Station (A2 Exit) on the Toei Asakusa Subway Line or a 15-minute walk from Shinagawa or Tamachi stations on the JR Yamanote Line.
---
Hanakawado Hakidaore-ichi Shoe Market: Winter Shopping Extravaganza
Dates: Early – Mid-December 2023
Venue: Hanakawado Park, Taito City, Tokyo
Shop until you drop at the annual Hanakawado Hakidaore-ichi Shoe Market, where various wholesalers offer an exciting range of products at bargain prices. From footwear and handbags to leather goods, accessories, scarves, and hats – there's something for everyone at this lively charity bazaar.
How to Get There
Hanakawado Park is five minutes from Asakusa Station on the Tokyo Metro Ginza Line.
---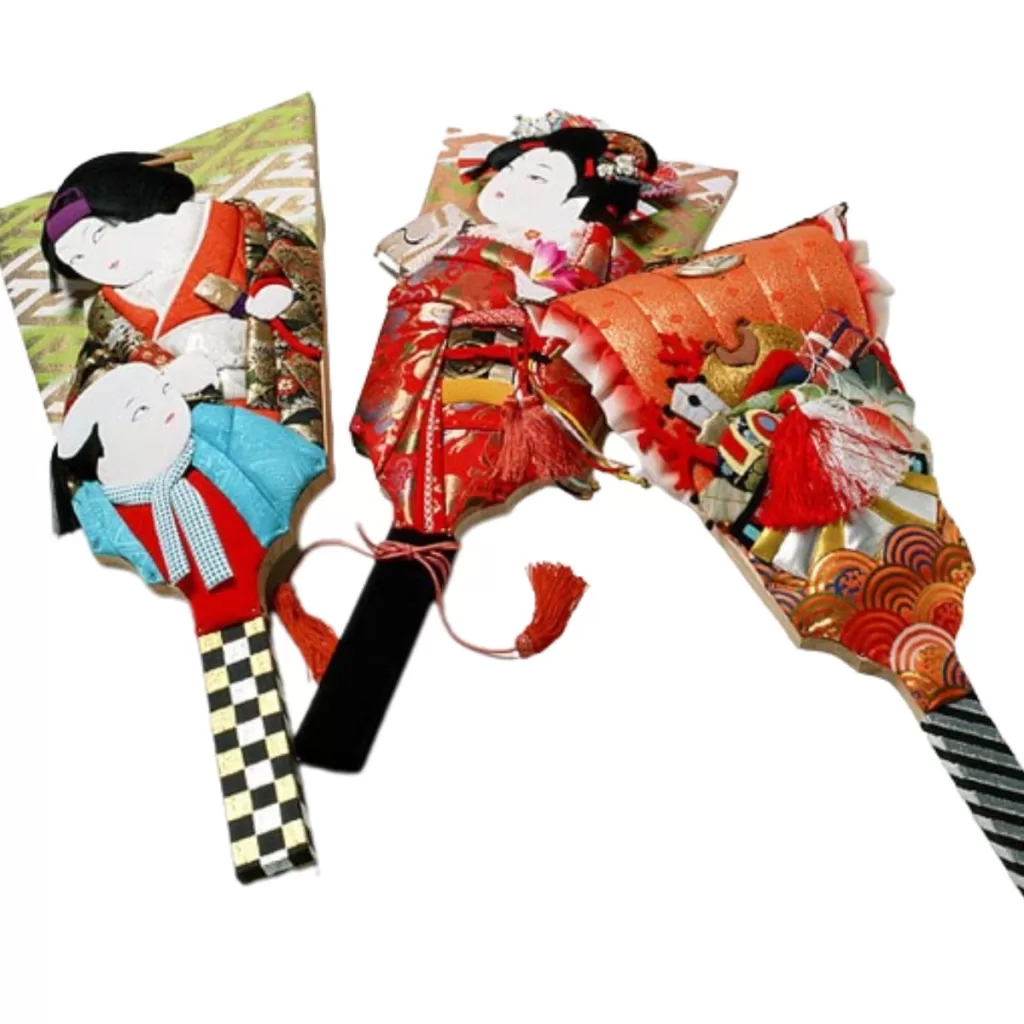 Dates: Mid December 2023
Venue: Sensoji Temple
Asakusa's landmark Sensoji Temple hosts the annual Hagoita-Ichi Fair, where lucky charm hagoita bats take center stage in an impressive display of traditional craftsmanship. Explore over 50 stalls selling these beautiful decorative wooden paddles adorned with kabuki actors, celebrities, and manga characters.
Event Hours and Access
Held from December 17 to 19th, the Hagoita-Ichi runs from 9:00 am to 9:00 pm. Easily accessible through Asakusa Station (Tokyo Metro Ginza Line), Sensoji Temple is a go-to destination for these delightful mementos of Japanese culture.
---
Belgian Beer Weekend Shinjuku: A Taste of Europe in Tokyo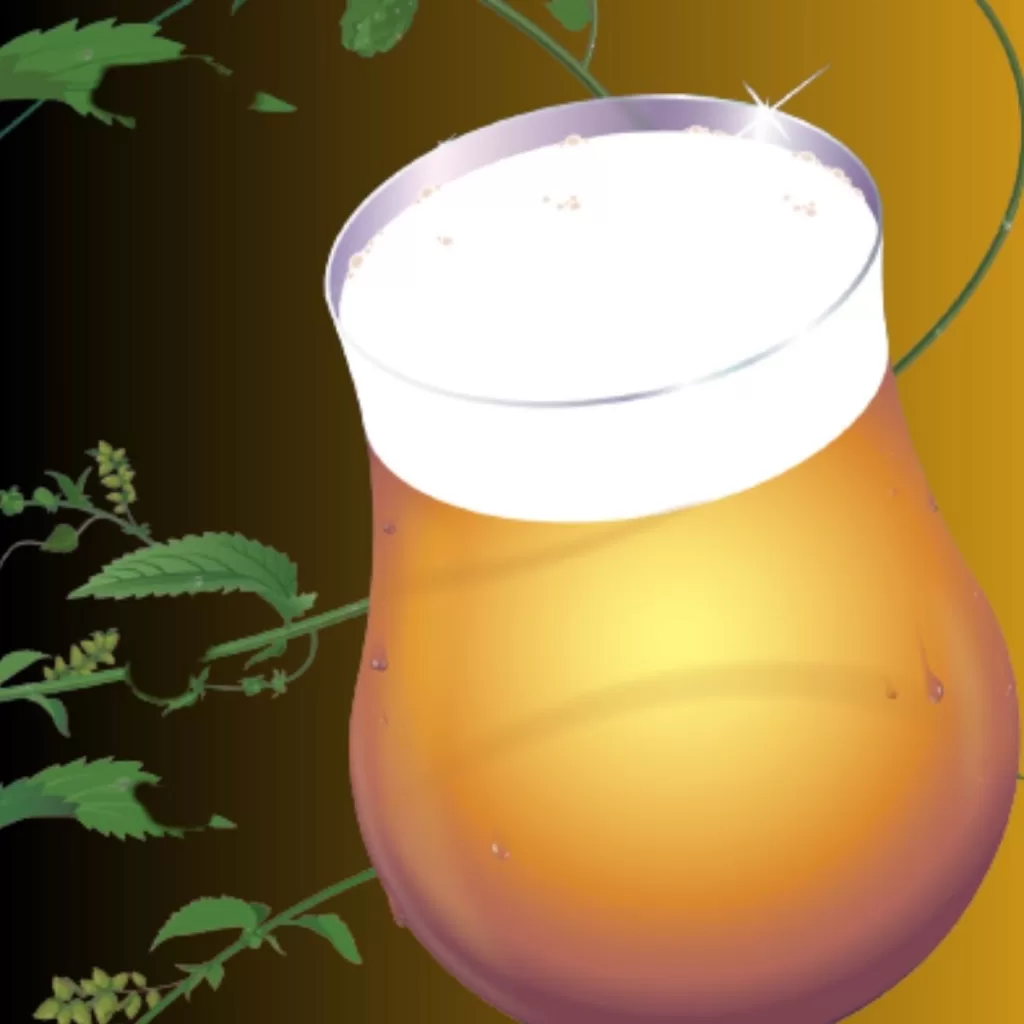 Venue: Shinjuku Sumitomo Building Sankaku Hiroba
Dates: December 6-10, 2023
Price: ¥3,300 (advance sales) / ¥3,500 (on the door)
Belgian beer enthusiasts can indulge in an extensive selection of the finest brews at Belgian Beer Weekend Shinjuku from December 6 to 10. With an advanced ticket price of ¥3,300, attendees receive a unique Belgian Beer glass and an opportunity to choose from 59 distinct Belgian beers on offer. The festival takes place at the Shinjuku Sumitomo Building Sankaku Hiroba and promises some extraordinary photo opportunities with the stunning backdrop of Tokyo's skyline.
Starter Kit Information
Prior to sipping their favorite pint, participants are required to purchase a starter kit, inclusive of a one-of-a-kind festival glass and ten tokens. The tokens can then be exchanged for various beers at multiple stalls. Each beer typically costs between three and five tokens.
---
Setagaya Boroichi: A Timeless Flea Market Experience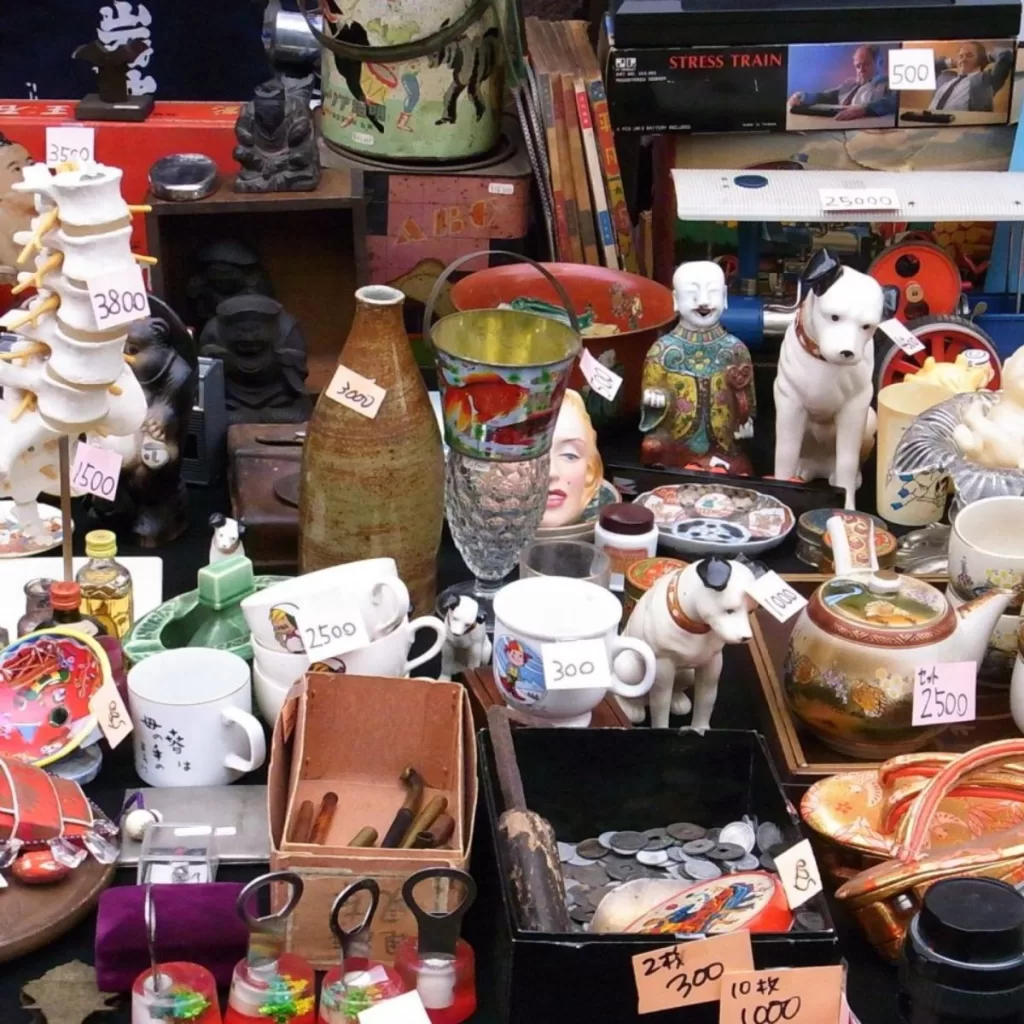 Venue: Boroichi Dori
Dates: Mid December 2023
Relish in Tokyo's longest-running flea market. The 440-year-old Setagaya Boroichi offers a diverse selection of vintage wares and collectibles. From samurai helmets to ceramic treasures, you're bound to find a timeless memento from this biannual market that attracts over 200,000 visitors.
Getting There
Easily reached via Shimo-takaido Station on the Keio Line or Sangenjaya on the Tokyu Den-en-toshi Line, followed by a transfer to the Tokyu Setagaya Line to Kamimachi.
---
Nishiarai Daishi Temple: End-of-Year Festival to Usher in Good Luck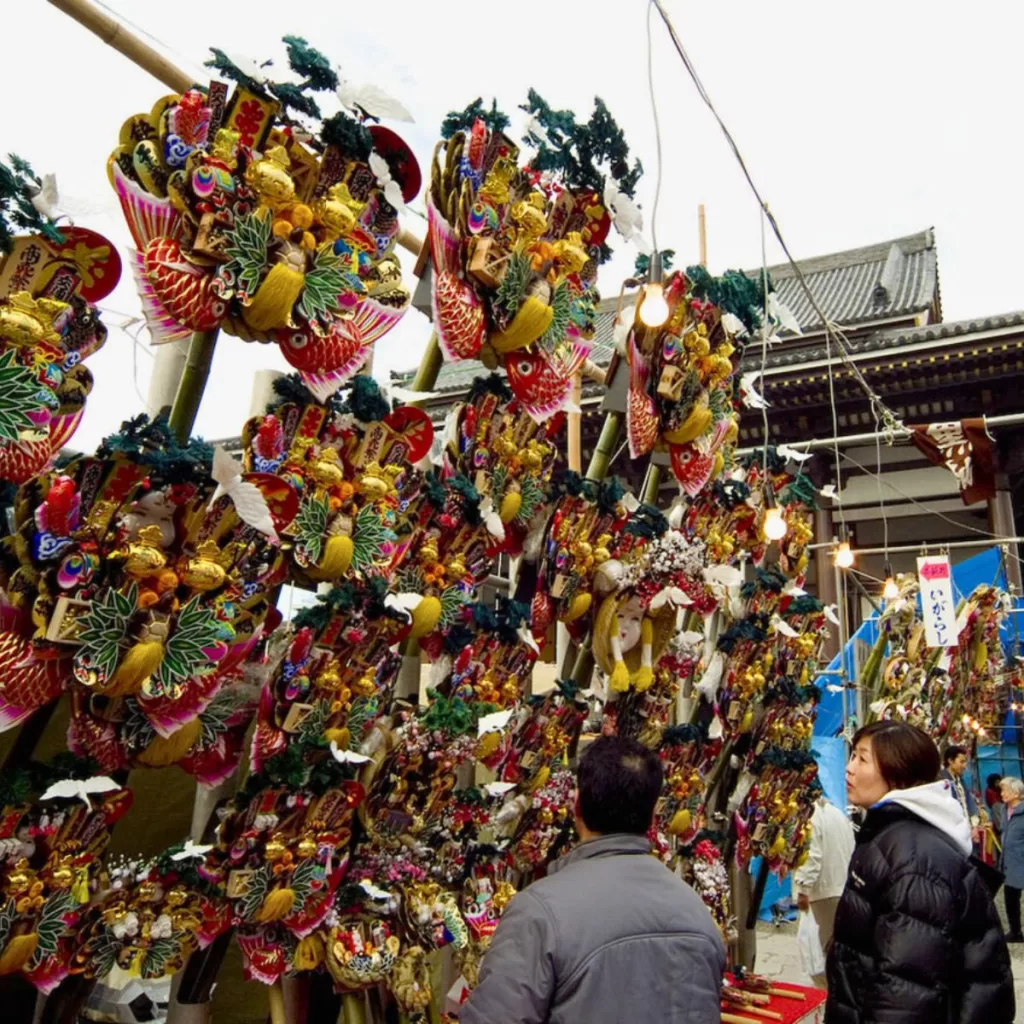 Date: December 21, 2023
Time: 9:00 am – 9:00 pm
Venue: Nishiarai Daishi Temple
The Osame No Daishi end-of-year festival at Nishiarai Daishi Temple sees an array of lucky items and delicious treats on sale to bring fortune and prosperity in the upcoming year. As one of Tokyo's three great temples of the Buzan branch of Shingon Buddhism, Nishiarai Daishi is a must-visit for those seeking peace and spiritual rejuvenation.
---
Venue: Between Odaiba and the Rainbow Bridge
Dates: Every Saturday in December, excluding December 31
Time: 7 p.m.
Experience the mesmerizing Odaiba Rainbow Fireworks, held every Saturday in December except for December 31. This winter spectacle illuminates the sky above Odaiba and the Rainbow Bridge for five breathtaking minutes. The out-of-season show is returning in 2023 after a three-year hiatus due to the pandemic, captivating visitors with its enchanting views.
Prime Firework Viewing Locations
The best vantage points for the Odaiba Rainbow Fireworks include the Decks Shopping Center and Toyosu Gururi Park. A seaside cruise offers an alternative perspective, creating unrivaled memories that will undoubtedly make this a winter to remember.
With countless events lined up in December 2023, Tokyo promises a memorable winter getaway filled with cultural encounters, festive cheer, and incredible experiences. Embrace the bustling energy as you explore its abundant events and festivities, ranging from dazzling fireworks displays to serene temple fairs and Tokyo's breathtaking events ranging from autumn illuminations to awe-inspiring performances.
Don't miss the chance to experience everything this vibrant city has to offer in all its winter glory during this magical time of year.