Mukōjima-Hyakkaen Garden Plum Festival
"Embark on an exhilarating journey through Tokyo events in February, and witness the mesmerizing beauty of the Mukōjima-Hyakkaen Garden Plum Festival, a captivating celebration of blooming plum blossoms."
Every year, plum blossom enthusiasts gather at Tokyo's Mukōjima-Hyakkaen Gardens to celebrate the arrival of these cherished blooms. The tradition dates back to Tokyo's Edo period when approximately 360 plum trees were planted in the gardens. Currently, there are approximately 20 varieties of plum trees on the grounds, including Tsukikage, Hatsukari, Shirakaga, Dochibe, and Kagoshima Beni.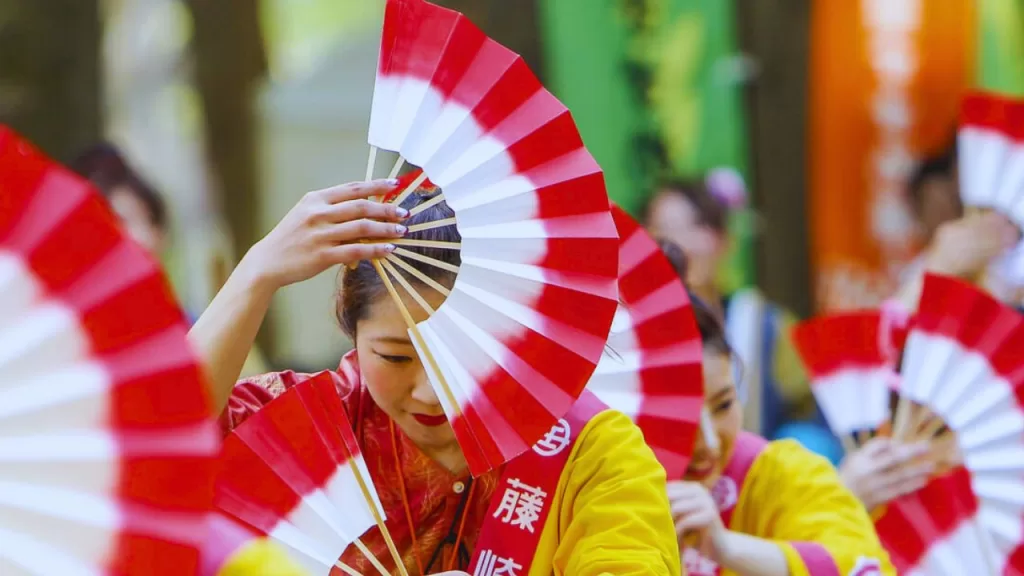 Festival Activities: Edo-inspired Street Performances and Garden Tours
Among the festival's activities are a variety of Edo period-inspired street performances. Visitors can enjoy traditional dances like the Suzume-Odori, also known as the sparrow dance. However, it's worth noting that these performances may get canceled in case of rain.
On specific dates – February 11 and 19 – visitors can catch different types of performances at 11.40 am, 1 pm, and 3 pm. For those interested in watching suzume-odori, plan your February 12 or 26 visit. These performances will take place at two times: 1 pm and 3 pm.
Not just focusing on entertainment, the festival also facilitates educational tours led by volunteer guides. A notable tour is set for February 23 at 1 pm. There will be a focus on wildflowers during walking tours on February 18 and 25 at time slots of 11:40 am and 2:40 pm. However, bear in mind that these tours are only available in Japanese.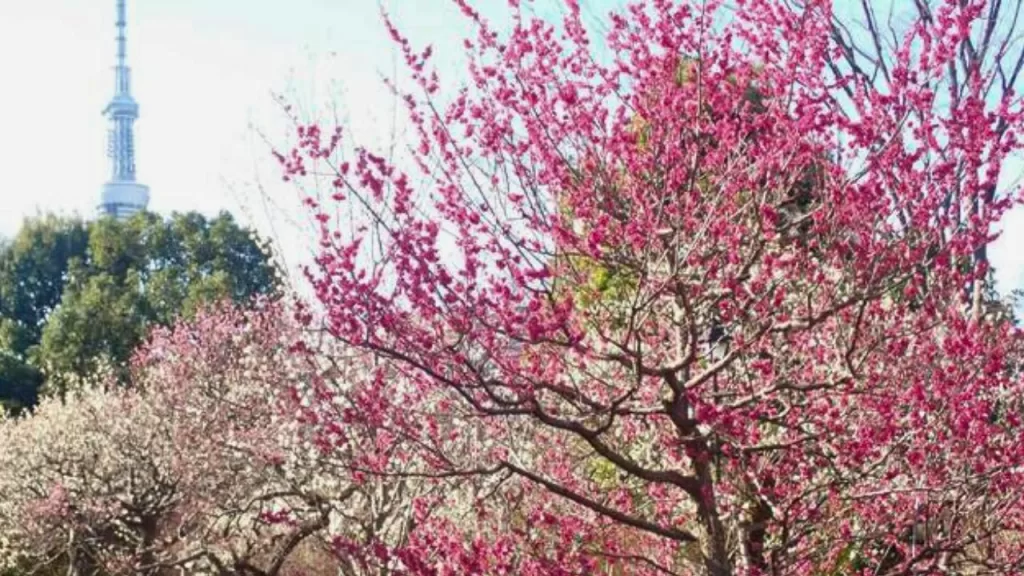 Getting There
The gardens are accessible via two main train stations: Higashi Mukojima Station (served by Tobu Railway's Tobu Skytree Line) is approximately an 8-minute walk away from the gardens, while Keisei Hikifune Station (served by Keisei Oshiage Line) is around a 13-minute walk away.
There is no dedicated parking space at the venue, so festival-goers are advised to use public transportation where possible.
Timing & Entrance Fees
The gardens are open from February until early March for the Plum Festival season; daily hours run from 9 am until 5 pm. Although most events and activities are free, entrance to the park does incur a fee.
*Prices mentioned may be subject to change.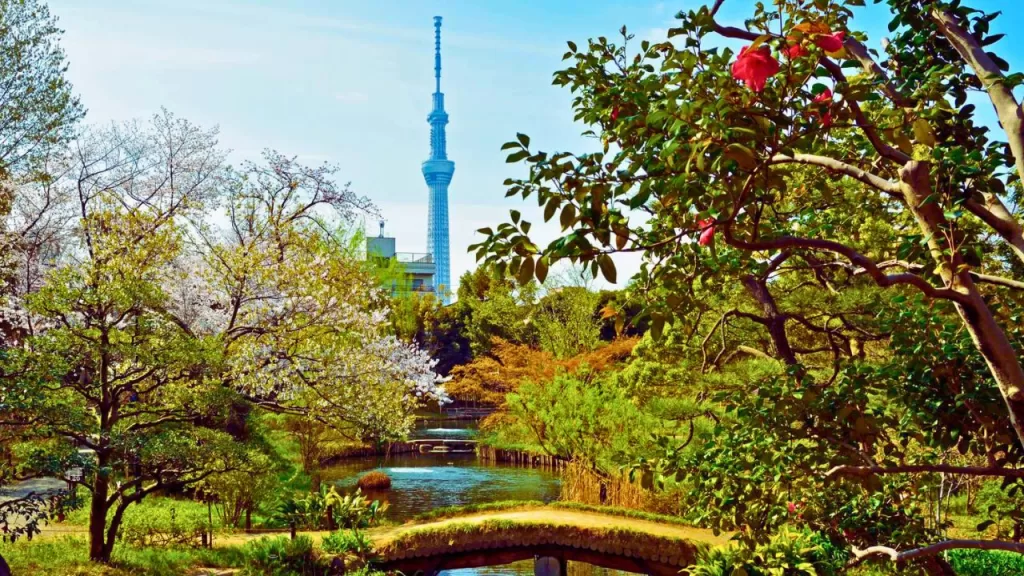 The Mukōjima-Hyakkaen Gardens: Tokyo's Renowned Flower Viewing Spot
The Mukōjima-Hyakkaen Gardens hold substantial cultural value in Japan's Edo period (1603-1868). The garden layout and some buildings on-site date back to this era. It has remained a recognized flower viewing spot since then; however, during Plum Festival Season between February 11 and March 5 annually, the garden is truly a sight to behold.
Prepare to be thrilled as you venture into the Mukōjima-Hyakkaen Garden Plum Festival, where the Setagaya Plum Blossom Festival unfolds in a breathtaking explosion of vibrant colors and fragrant blooms.