Odaiba Rainbow Fireworks
Witness the mesmerizing Odaiba Rainbow Fireworks, one of the spectacular Tokyo Events in December, illuminating the night sky.
The dazzling Odaiba Rainbow Fireworks are set to light up Tokyo's winter sky every Saturday in December 2023. This year's display comes after a three-year hiatus due to the pandemic, promising spectators an evening of colorful explosions against Tokyo's urban background.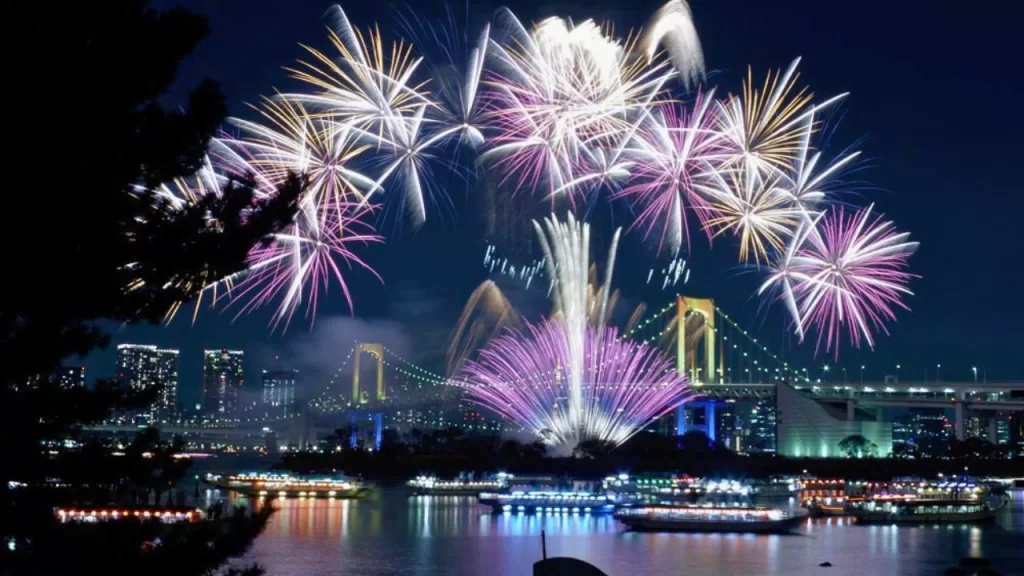 Show Details
The fireworks display will commence at 7 p.m., lasting for ten minutes. On a special note, the display just before Christmas will be choreographed to music, adding an extra layer of entertainment for the delighted audience. It's recommended to arrive early on the viewing sites as crowds tend to grow thicker as the year's end approaches.
Approximately 2,000 fireworks are expected to be launched from Daiba Park and around Odaiba's Statue of Liberty. Watching them paint Tokyo's clear winter skies with colors is one of Japan's most popular winter events.
Viewing Locations and Special Offers
Spectators can enjoy these fireworks from several key locations throughout Odaiba. According to recommendations, the front area of the Decks Shopping Center offers what might be considered the best view. From here, spectators can watch the fireworks while overlooking Rainbow Bridge and Tokyo's skyline, creating fantastic photography opportunities.
Another great viewing spot is Toyosu Gururi Park. This lesser-known area offers a different perspective on the fireworks display and may be less crowded.
For an even more unique experience of this spectacular display, spectators may view the show from a cruise ship.
In addition, some spots are still available for the popular Odaiba Rainbow Fireworks Special Viewing Course, which takes place on Saturday, December 17th this year. Those interested should make their reservations as quickly as possible.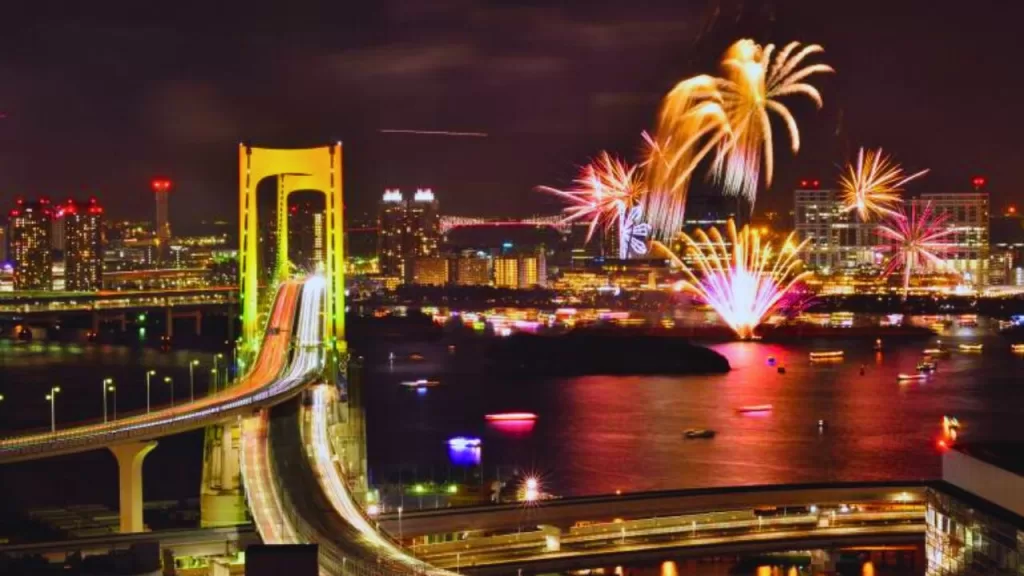 Winter Firework Tradition in Odaiba
The Odaiba Rainbow Fireworks has been a long-standing tradition held every Saturday in December except for December 31. The yearly event serves as an out-of-season spectacle and a romantic setting owing to its stunning views – fireworks against Tokyo's famous buildings with Rainbow Bridge in the backdrop.
Fireworks are also reserved for summer in Japan and make compelling presentations during winter, with displays such as Odaiba's earning broad public interest each year. And though these fiery displays might not last long compared to traditional summer fireworks, those who have seen them agree they're equally impressive and memorable.
Experience the enchanting Odaiba Rainbow Fireworks, complementing the festive ambiance of the Philippine Festival in Tokyo.