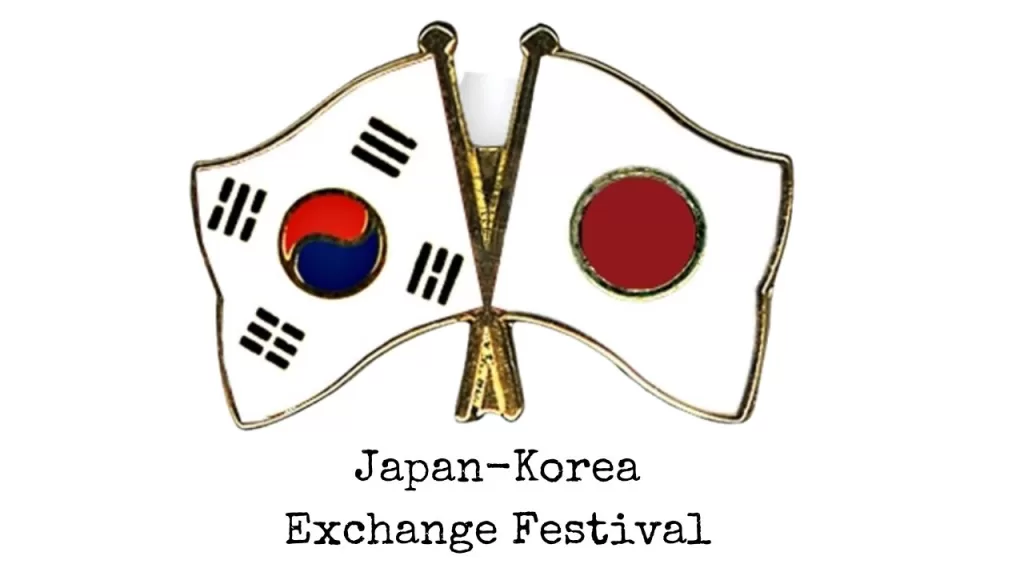 The Nikkan Koryu In Tokyo
Experience the dynamic fusion of Japanese and Korean cultures at The Nikkan Festival, one of the most exciting Tokyo events in September, where the bustling streets come alive with tantalizing aromas, electrifying performances, and a vibrant celebration of the cross-cultural bond between the two nations.
The Nikkan Koryu Festival [日韓交流お祭り], or simply the Japan-Korea Exchange Festival, is more than just a simple congregation of diverse cultures. Tracing its roots back to the 2005 Korea-Japan Friendship Year, it embodies the bilateral relationship between Japan and South Korea – fostering mutual understanding and friendships between the two nations' citizens. This annual event in Tokyo and Seoul celebrates its 15th anniversary in 2023.
A Festival Of Cultural Exchange
As the name suggests, the Japan – Korea Exchange Festival gravitates towards spreading awareness about cultural exchange, citizen exchange, and youth exchange. Although conducted bilaterally, this festival has a heavier concentration on Korean culture regarding the program of events.
Visitors to this festival are treated to many experiences that showcase Korean and Japanese cultures. There are booths attracting visitors with their array of displays ranging from traditional Korean food, hands-on sessions with Korean arts & crafts (including 'hanji'– the traditional Korean paper, 'hanbok' – Korean dress), stalls where books on both countries' histories can be purchased, as well as exhibits that showcase Korean histories such as armory, old calligraphy, and ceremonial dress.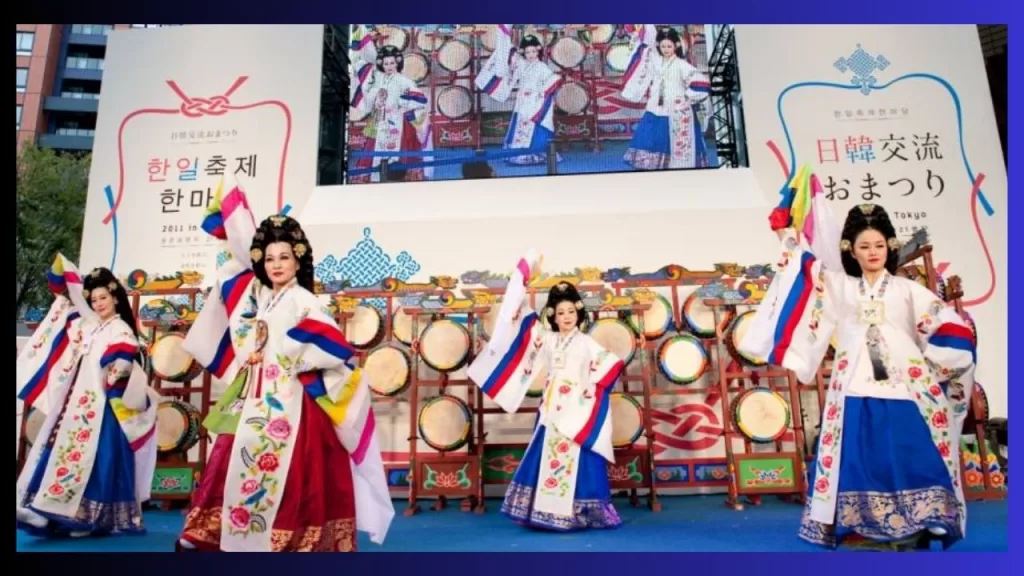 Performances At The Nikkan Koryu Matsuri
The stage at the Nikkan Koryu Matsuri serves as a platform for local artists all the way to internationally recognized performers. Attendees can experience performances by dance troupes that have previously graced events such as World Cup opening ceremonies; singers renowned in their craft; classical performers; modern performance art; and not to mention- Kpop artists (as well as their impressionists/cover bands). In fact, considering the stronghold of K-pop music's popularity worldwide, especially in Japan- many visitors consider the end act of the "K-pop concert" as the highlight of this festival.
Commemorating History And Fostering Friendship
This festival traces its origin back to the Korea-Japan Friendship Year in 2005, during which they commemorated four decades after Japan and South Korea signed their Treaty of Basic Relations, normalizing bilateral relations. Regretfully though, this landmark year was marred by disputes over Liancourt Rocks or Takeshima/Dokdo- a small rock formation claimed by both nations.
Adding fuel to the fire was then Prime Minister Koizumi's insistence on making his annual visits to Tokyo's controversial Yasukuni Shrine despite public outrage. However, despite such hostility, Seoul conducted its first-ever Nikkan Koryu Matsuri event in 2005, which went on every subsequent year. Finally, in 2009, Tokyo caught up with Seoul in hosting this grand festival.
The organization of these events rests with an executive committee chaired by prominent members from the Japan-Korea Economic Association (JKE) and Mindan- The Korean Residents Union of Japan.
Looking Forward To Nikkan Koryu Matsuri 2023
Mark your calendars for September 22nd & 23rd because Hibiya Park, located in central Tokyo, will host this annual spectacle from 11:00 – 23:00 hours. Visitors are expected to witness everything to their Kpop lineup, among other delights like traditional Korean food & beverages, including makgeolli (Korean rice wine), etc. Meanwhile, reserved seating for these concerts may be fully booked, yet revelers can still watch performances from afar while chilling at the park.
Prepare to be captivated by the mesmerizing blend of Japanese and Indian cultures at The Nikkan Festival, where the spirit of unity and diversity shines through in a harmonious convergence of traditions, music, dance, and flavors, creating an unforgettable experience reminiscent of the vibrant Namaste India Festival.