The iconic Park Hyatt Tokyo has revealed plans to close its doors in May 2024 for a comprehensive, year-long renovation project. The much-awaited revamp aims to breathe new life into the property, which has been operating since 1994, while respecting its original design philosophy.
Renovation Timeline and Key Details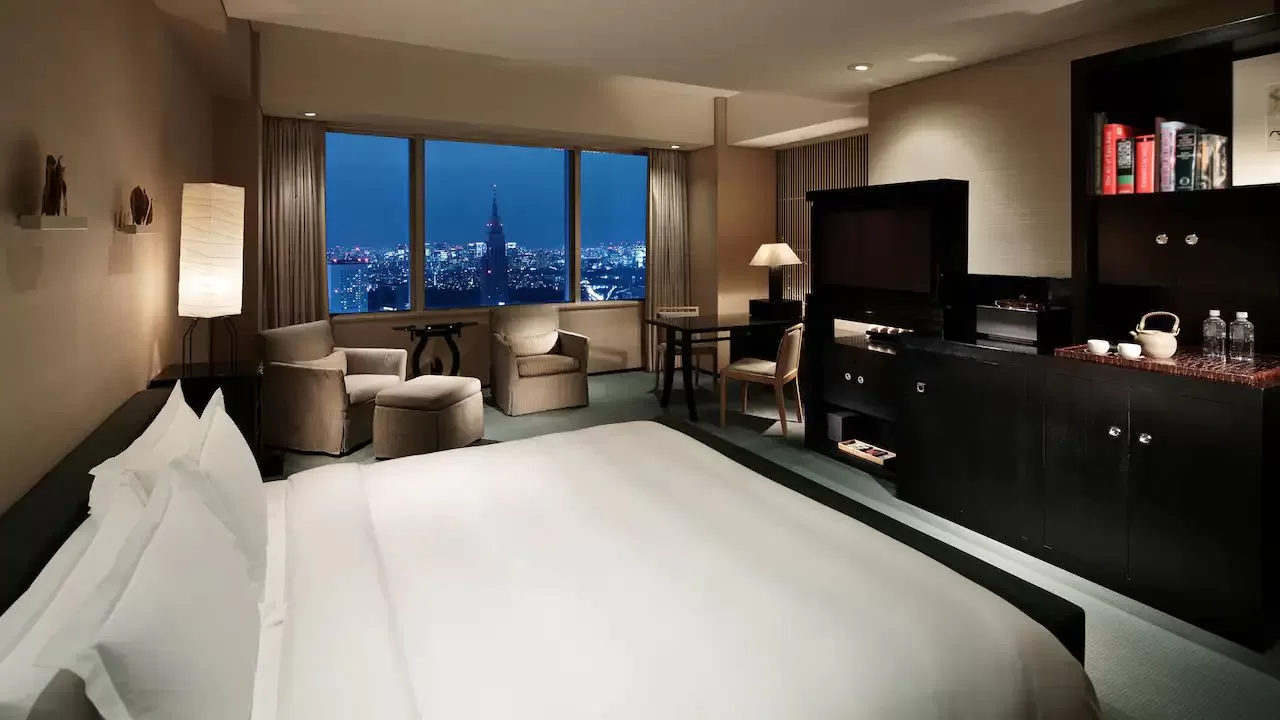 The hotel will suspend operations from May 7, 2024, with an anticipated reopening in the second quarter of 2025. This extensive makeover comes as the Park Hyatt Tokyo approaches its 30th anniversary, signaling a new era for the world-renowned property.
The planned enhancements will elevate the guest experience and revitalize the hotel's iconic ambiance. Although specific updates have not yet been disclosed, it is widely believed that both guest rooms and public spaces will undergo substantial refurbishment.
Design Agency Jouin Manku Overseeing Transformation
Acclaimed design agency Jouin Manku has been selected to lead the transformation of Park Hyatt Tokyo. With a proven track record of handling impressive projects such as La Mamounia in Marrakech and the Celebrity Edge cruise ship, their involvement bodes well for the upcoming renovations.
The design firm will work closely with hotel associates to preserve the beloved design philosophy established by John Morford, the original interior designer. The upcoming face-lift promises to bring the property a fresh, modern feel while maintaining its distinctive character.
General Manager Expresses Excitement for Renewal Project
Fredrik Harfors, General Manager of Park Hyatt Tokyo, expressed his enthusiasm for working with Jouin Manku on this momentous occasion. He thanked everyone involved for their understanding and patience during this process and reiterated Park Hyatt's commitment to creating an elevated atmosphere emphasizing understated luxury for years to come.
Strong Interest from Luxury Travelers
The news of Park Hyatt Tokyo's renovations has generated significant interest from luxury travelers worldwide. As a World of Hyatt Category 7 property, the hotel commands a sizable sum for award nights, starting at 25,000 points per night. However, due to the property's fame and prestige, many visitors are eager to experience its updated offerings upon reopening in 2025.
Explore Hotel Alternatives During Renovation Period
Though Park Hyatt Tokyo will be unavailable during its renovation period, Tokyo's vibrant hotel culture offers plenty of alternatives for travelers. Among them are luxurious options such as Andaz Tokyo Toranomon Hills, Four Seasons Hotel Tokyo at Otemachi, and the Bulgari Hotel Tokyo.
For a more budget-conscious choice without sacrificing quality, consider the Conrad Tokyo or the ANA Intercontinental Tokyo, both excellent options for maximizing your stay in the bustling metropolis.
The Park Hyatt Tokyo is set to embark on an exciting journey of transformation that promises to enhance its unique appeal. With revamped guest rooms and facilities awaiting travelers post-renovation, it will undoubtedly become a coveted destination for those visiting Japan in 2025 and beyond.