Tokyo Dome City Winter Lights
"Indulge in the enchanting wonderland of Tokyo Dome City Winter Lights, one of the most mesmerizing Tokyo events in January, illuminating the city with dazzling displays of light and color.
Winter Brightness Coming from Mid-November 2023 to Late February 2024
From mid-November until late February next year, Tokyo Dome City will be transformed into a colorful spectacle of light. This annual tradition has been one of Tokyo's most glitzy illumination events for nearly two decades. This year promises even more glamour and sparkles as the theme changes annually, giving the visitors unique sights and visions of lights every year.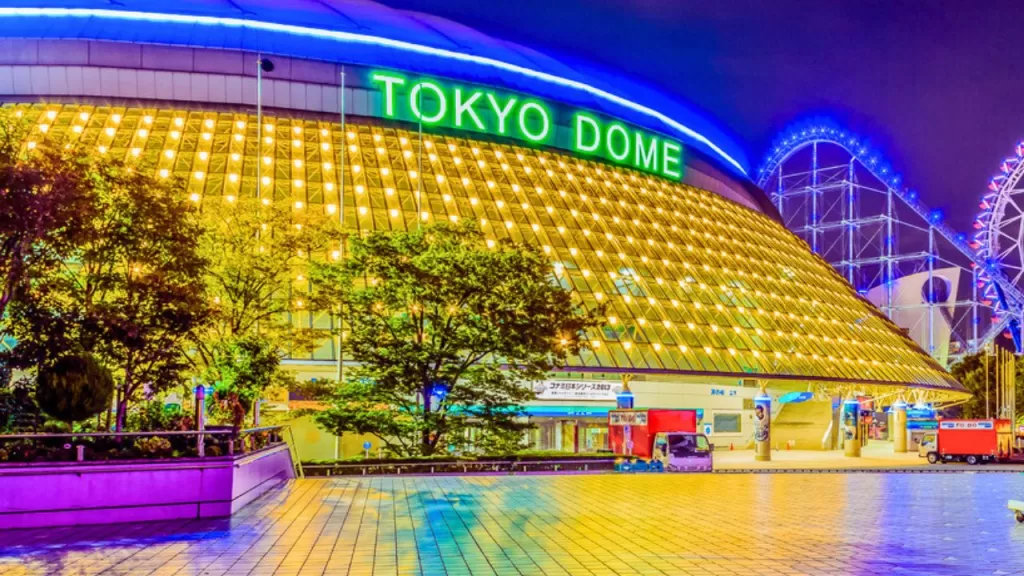 The Venue
Tokyo Dome City is renowned for its broad range of activities, from the Spa LaQua to the amusement parks, shopping centers, and an array of eateries. This allows you to enjoy the winter lights and plan for a perfect romantic night out. The venue is easily accessible for anyone visiting, located right next to Suidobashi station.
Alluring Attractions
Be prepared to gaze upon a magnificent 15-meter-tall Christmas tree ornately decorated with thousands of LED lights. The colors oscillate between champagne gold, white, red, blue, purple, and orange, giving off a bright and vibrant ambiance. Moreover, a synchronized light show that accompanies the beats of music will be presented three times an hour every day from 5 pm to midnight.
Lights All-Around
Tokyo Dome City's surrounding areas, including LaQua, will not be left in the dark. They will have their own 'Milky Way' light tunnel stretching up to 140 meters featuring red and blue kaleidoscope-like illumination. Meets Port Garden will captivate shoppers with its champagne gold lighting design.
Light Show Theme
This season's main feature will evoke a birthday mood around Tokyo Dome City with an estimated 2 million LEDs draped around temporary and permanent structures presenting unique photo spots you won't resist sharing on social media. This year's theme is "gifts," so be prepared for surprises!
Participatory Fun
Visitors can also have fun interacting with light installations at various photo spots. Whether you're feeling seasonal or looking for something different, like springtime-themed visuals, this event offers something for everyone, including stories of the 'Happy Rabbit.' Additionally, there will be exciting side events, such as the digital stamp rally revolving around finding the rabbit and a photo competition.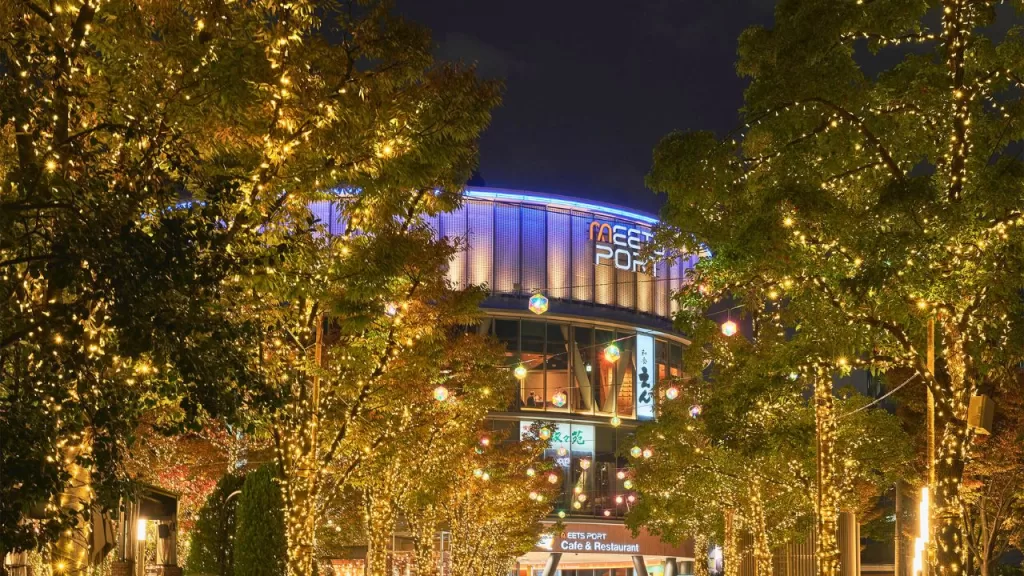 The Christmas Park
To keep your holiday spirit alive, between Nov 26 and Dec 25, the Christmas Park at Tokyo Dome City has plenty planned:
An outdoor cinema featuring yuletide classics under bright city lights.
Christmas market sessions where all holiday enthusiasts can fulfill their wishes.
Photoshoots with Santa Claus.
Numerous workshops offer engaging activities to keep visitors entertained.
In summary: swing by after sunset for enchanting views that last until midnight; wrap yourself in warmth with loved ones under twinkling fairy-style lights; indulge in delicious food menus or get competitive in fun, participatory activities, all while enjoying Tokyo Dome City's dazzling Winter Illumination event.
Immerse yourself in the captivating ambiance of Tokyo Dome City Winter Lights, where the magic of illumination merges with the festive spirit of Daikoku Matsuri, creating an unforgettable winter experience.