Nestled deep in the mountains of Gunma Prefecture, just two hours north of Tokyo, lies a magical retreat that seems to exist in a realm outside of time. Takaragawa Onsen is an idyllic hot spring resort that offers the perfect escape from the hustle and bustle of everyday life. From the moment you arrive, you'll feel the stresses of the modern world wash away as you immerse yourself in the tranquility of nature.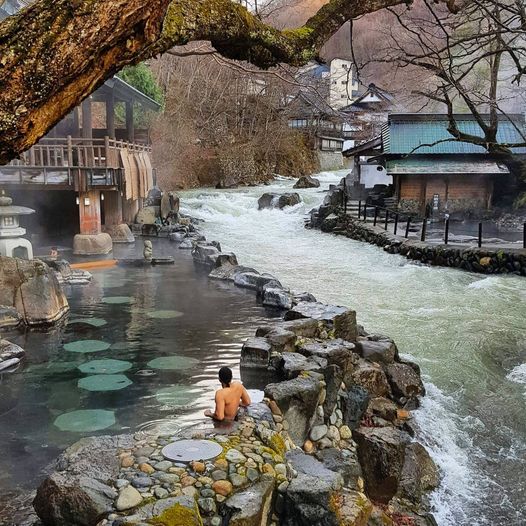 Getting There
Reaching Takaragawa Onsen is an adventure in itself. From Tokyo Station, you'll take the Joetsu Shinkansen bullet train to Jōmō Kōgen Station, a journey of about an hour and 15 minutes. From there, a shuttle bus winds its way up into the mountains, through breathtaking scenery, before depositing you at the onsen about 50 minutes later.
The trip is worth it, however, for the views along the way. The bus passes through quaint villages and over rapidly flowing rivers, with the mountains rising steeply on either side. It's easy to see why people have been coming to these hot spring waters for centuries.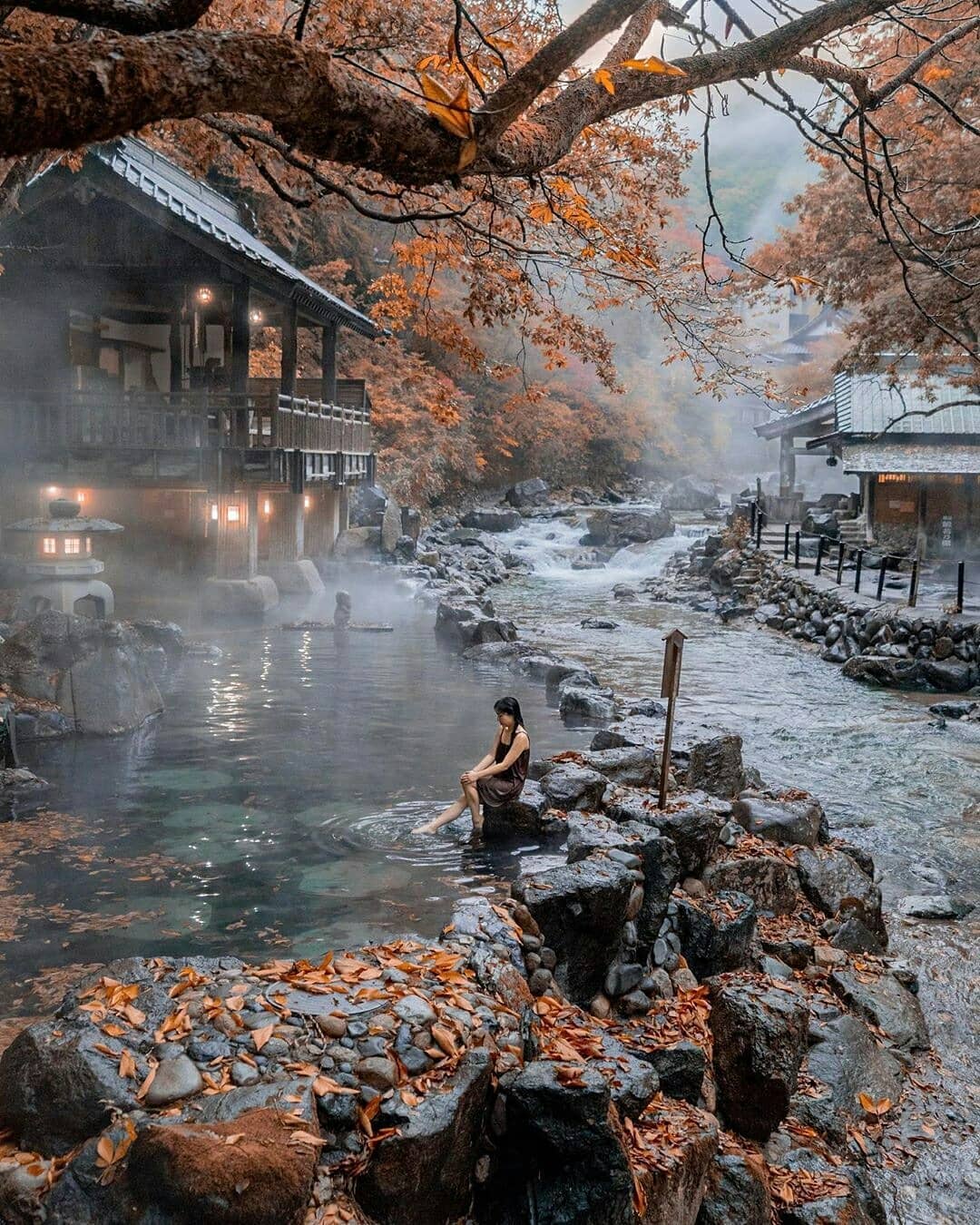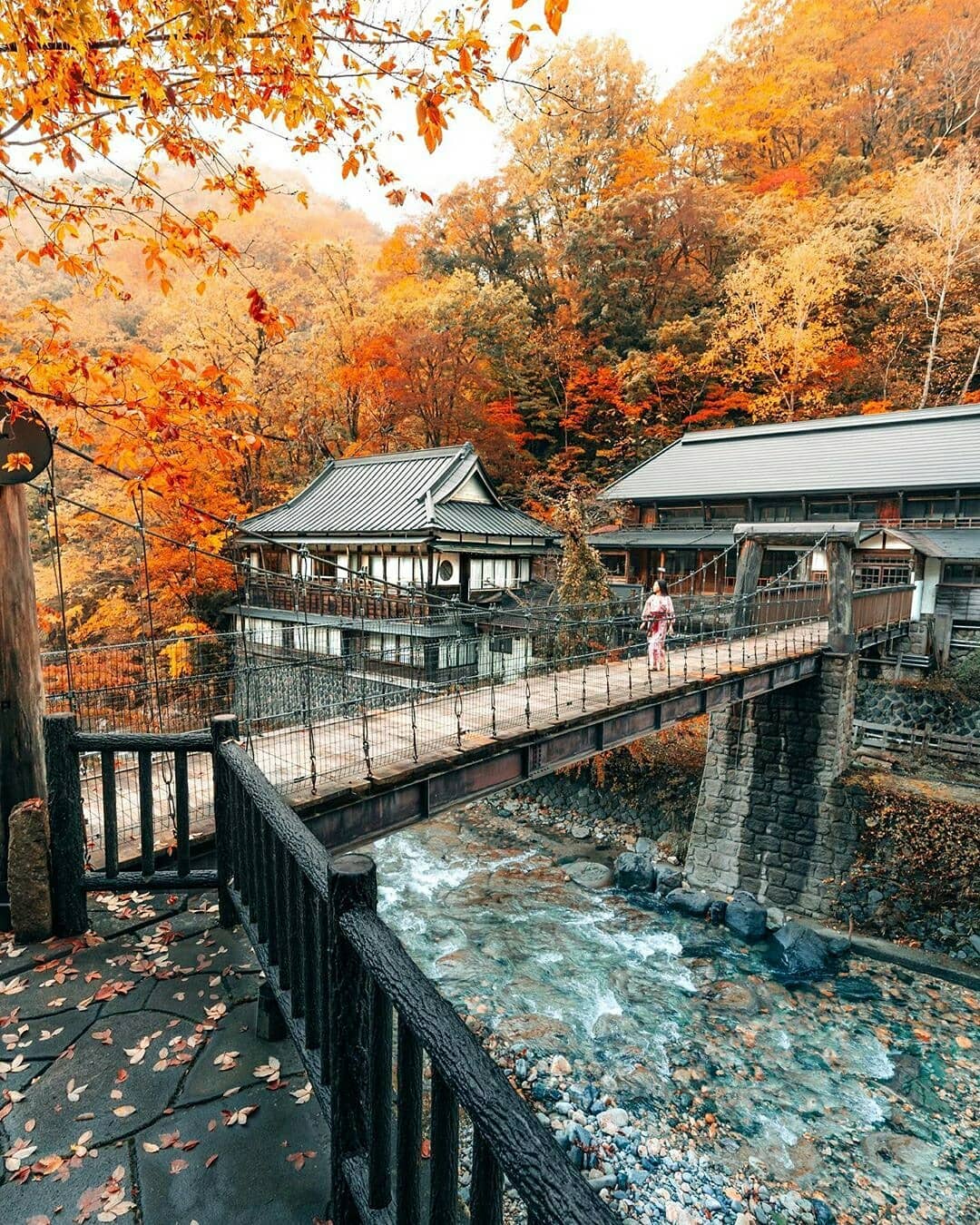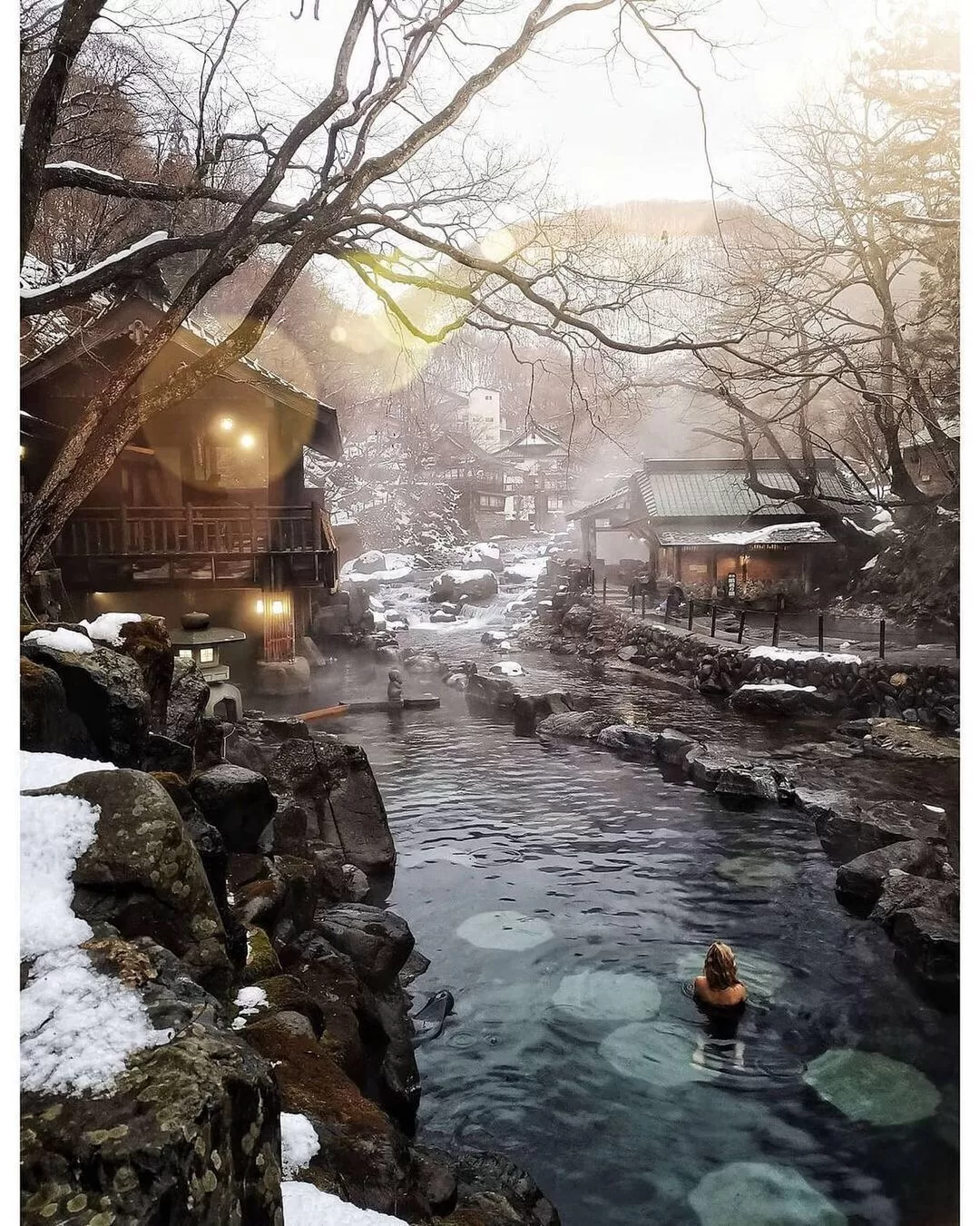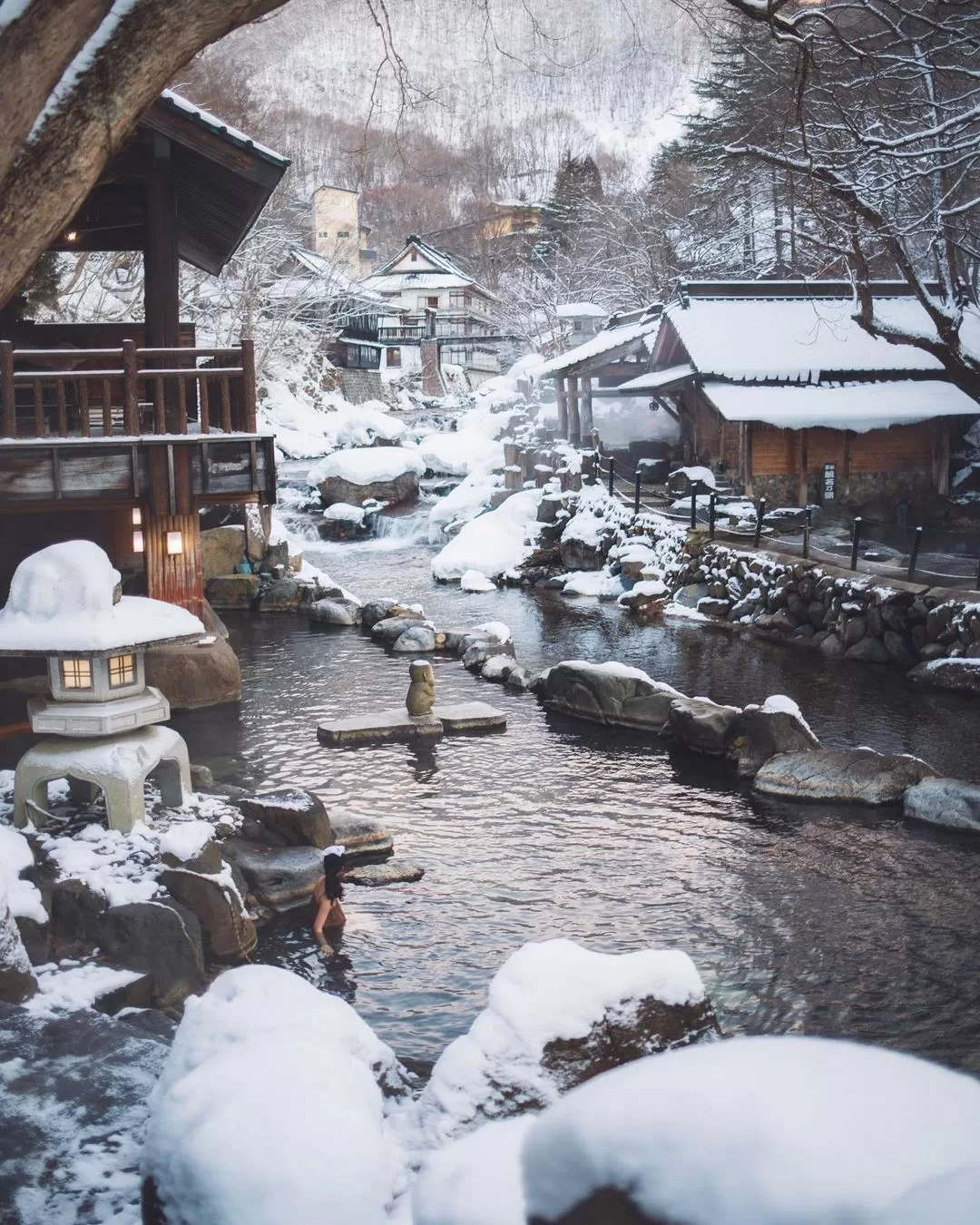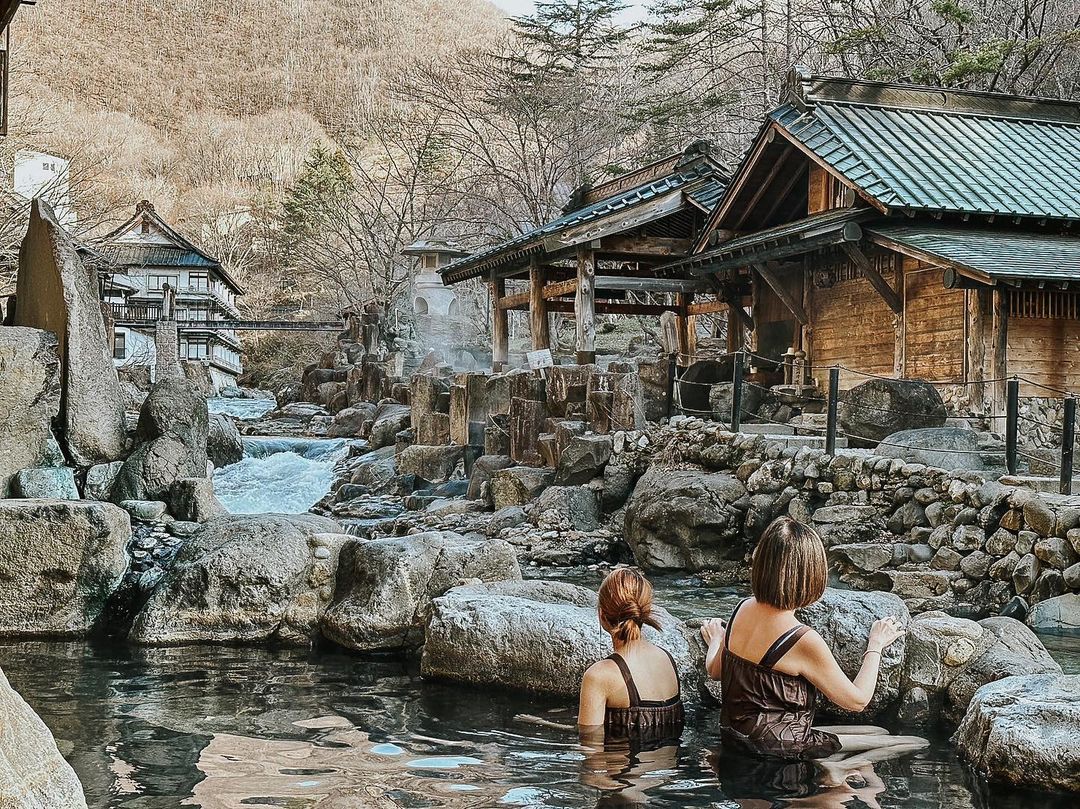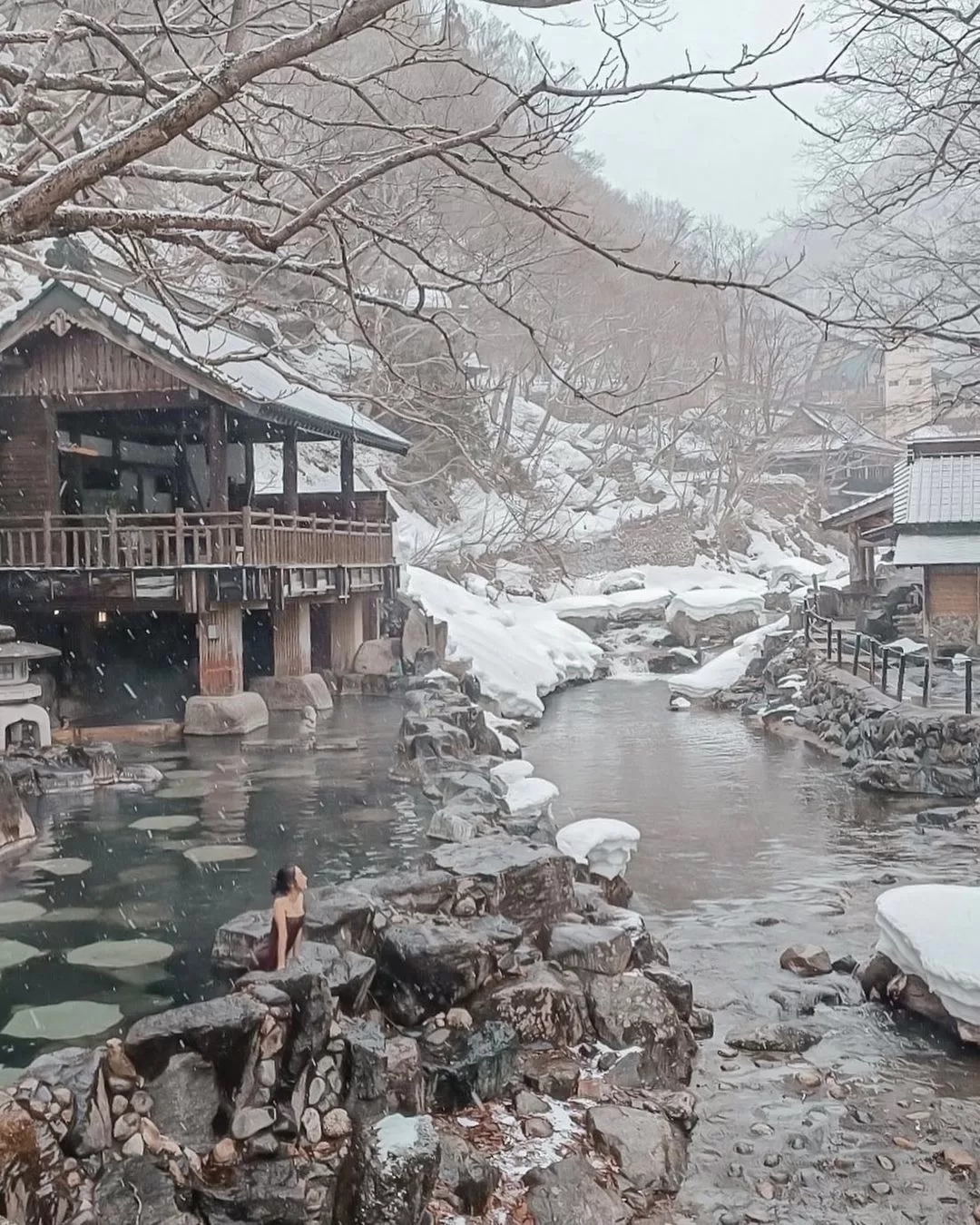 First Impressions
As the bus pulls up to the entrance, the first thing you'll notice is the calming sound of rushing water. A mountain stream flows right by the resort, providing a soothing backdrop. The traditional architecture of the buildings blends seamlessly with the natural surroundings.
You'll remove your shoes and be handed a comfortable yukata robe to wear during your stay. The staff greet you warmly and guide you through the check-in process. The atmosphere is incredibly relaxing right from the start.
The rooms continue the traditional ryokan style with tatami mat floors, low tables, and futon beds. The private balconies overlooking the river are the perfect place to sip tea and read while listening to the water flow below.
Indulge in the Hot Spring Baths
The main attraction at Takaragawa Onsen is, of course, the hot spring baths. There are several options spread around the grounds, both indoor and outdoor. Each bath offers stunning views of nature.
The outdoor baths in particular make you feel at one with the environment. As you soak in the steaming mineral waters, snow may fall gracefully around you, or fresh mountain air caress your skin. The baths are open 24 hours, so you can experience the magic no matter when inspiration strikes.
If you visit during mealtimes, you may have the outdoor baths all to yourself – a truly serene experience. Just remember to respect other guests' privacy when bathing.
The indoor baths provide relaxation as well, with various pools of different shapes, sizes and mineral compositions to choose from. There are even baths specifically designed to aid muscle pain and fatigue recovery.
Savor the Local Cuisine
Takaragawa Onsen offers traditional Japanese meals featuring fresh local ingredients. Dinner is a highlight, with a multi-course kaiseki meal served right in your room. You'll be treated to various seasonal delicacies prepared with care as you admire the tranquil river views.
Breakfast also showcases a tasty spread of Japanese dishes alongside continental options. The incredible food adds to the luxurious retreat atmosphere.
Embrace the Healing Nature
Beyond just the baths and meals, Takaragawa Onsen provides an opportunity to embrace nature and engage in healing activities for mind and body.
You can take meditative walks along forest trails, listening to birdsong and the rush of mountain streams. Breathe deep the crisp, clean air scented faintly of sulfur from the hot springs. A visit to the resort's shrine offers a chance for quiet contemplation.
In the evenings, relax in the cozy lobby with a book, socialize with other guests, and share travel stories. By slowing down and focusing on the present, you'll find your stresses dissipating.
Takaragawa Onsen is the perfect place to reset both body and mind.
What to Know Before You Go
Takaragawa Onsen welcomes foreign visitors, but there are some things to keep in mind for the best experience.
The hot spring bathing areas prohibit swimwear and tattoos. Guests with tattoos can request private baths. Wearing the provided yukata robes is required in the resort's public areas.
The remote mountain location means onsen staff speak minimal English. Writing down information when checking in helps ensure proper communication.
The resort offers tempting bear stew featuring local wild game. While exotic to foreign palates, respectfully indulging shows appreciation for regional cuisine.
Bathing schedules switch between men and women to allow equitable access for all guests. Check schedules posted around the resort during your stay.
An Escape Like No Other
For anyone needing an immersive retreat from modern life, Takaragawa Onsen delivers. The seamless blend of nature, tradition, cuisine and relaxation creates an experience quite literally like bathing in a mythical realm. You'll return home feeling spiritually refreshed.
The remote location means this resort remains a hidden gem. But those who make the trek find it well worth the effort. If you truly want to escape from the world for a while and find your center, there's no better place than Takaragawa Onsen.
Planning Your Visit to Takaragawa Onsen
If Takaragawa Onsen seems like your ideal nature retreat after reading the descriptions, here are some tips for planning your visit. Follow these and you'll be on your way to hot spring relaxation and renewal in no time.
When to Visit
Takaragawa Onsen's scenic mountain location means different seasons offer their own charms.
Spring brings blooming flowers, birdsong, and mild weather perfect for nature walks.
Summer allows long days to enjoy the outdoors before cooling off in the baths.
Autumn showcases fall foliage colors with peaceful walking paths.
Winter provides stunning snow-covered scenery straight out of an anime film.
Aim for weekday visits if possible, as weekends and holidays are very busy. For ultimate serenity, avoid Japanese peak travel seasons of Golden Week, Obon week and New Year's.
If you love snow, December to February are ideal months, but the area can be impacted by road closures due to heavy winter storms. Check weather advisories before booking.
Booking Accommodations
Takaragawa Onsen offers traditional ryokan-style accommodation. Booking well in advance is highly recommended, as it is a popular destination.
Some key details for booking:
Prices are per person based on double occupancy. Solo travelers pay a single supplement.
Multi-night stays typically offer discounted rates. Most visitors stay 2-3 nights.
Inclusion of meals varies by booking. Opt for meal plans to enjoy the ryokan cuisine.
Confirm cancellation and deposit policies carefully when reserving. Policies are strict due to demand.
Request a river view room if available – they overlook the scenic landscape.
Online booking sites provide English service, or the website has an email form to request reservations.
Getting There from Tokyo
The trip from Tokyo to Takaragawa Onsen is straightforward by public transportation, but takes around 3 hours one-way. Here are the steps:
Take the Joetsu Shinkansen from Tokyo to Jōmō Kōgen Station. Time: approximately 1 hour 15 minutes.
At Jōmō Kōgen Station, take the shuttle bus for Takaragawa Onsen. Time: approximately 50 minutes.
Reserve bus tickets ahead – only the resort's buses serve the area. Buses are few, especially during non-peak times.
The train and bus journey offers beautiful scenery along the way. For maximum relaxation, avoid returning to Tokyo the same evening – stay overnight at least.
What to Bring and Wear
Pack light layers for changeable mountain weather. Key items to include:
Comfortable shoes for walking around the hilly resort. Slip-on shoes work well.
Yukata robes are provided, but bring sleepwear and lounge clothes.
Toiletries – just remember no soap or shampoo in the baths.
Modest swimsuit if concerned about mixed bathing.
Don't forget your camera! But no phones or photography allowed in the bathing areas.
If visiting in winter, bring warm layers for time outside the heated buildings.
Following Onsen Etiquette
To respect traditions and other bathers, follow these key etiquette points:
Remove shoes upon entering buildings. Wear slippers only in designated areas.
Wash thoroughly before entering baths – showering stools and tubs are provided.
Enter the baths nude. Towels are for washing, not covering in the bath.
Keep noise levels low and avoid splashing. These are spaces for quiet relaxation.
Leave valuables secured in lockers or your room. Bring only toiletries into bath areas.
Following the rituals of the onsen will make your experience, and that of other guests, as tranquil as possible.
Relax and Reset Yourself at Takaragawa Onsen
Life moves fast these days, and sometimes you need to simply slow down and focus on the present moment. Visit Takaragawa Onsen for a chance to fully immerse yourself in nature's tranquility. Here are some of the best ways to relax and reset during your time at this Japanese hot springs retreat:
Embrace the Healing Waters
Let your stress melt away as you soak in the nourishing mineral waters of the baths. Release tensions in body and mind absorbed from busy modern life. Observe nature around you and feel its renewal. Empty your mind and breathe deeply.
Stroll Mindfully on Forest Paths
Take in the fresh mountain air and vibrant greenery on meandering trails. Pause to appreciate little scenes of beauty all around you. Listen to the soothing flow of water over stones. Allow thoughts to come and go like passing clouds.
Practice Gentle Movement Rituals
In the morning, join in the resort's light stretching sessions blending yoga, tai chi and qi gong on the outdoor platforms. In the evenings, sip herbal tea after soaking while enjoying the karesansui stone gardens.
Indulge Your Senses
Savor the creative presentation of your kaiseki meals, admiring both the taste and visual flair of each course. Inhale gently drifting scents of sulfur and cedar. Let physical sensations around you fully occupy each moment.
Commune with Nature's Rhythms
Rise early to wander alone through snow or forest mists. Soak under the stars at night's twilight hour. Follow nature's flow between activity and rest. Feeling part of these cycles brings deep contentment.
By opening your senses and embracing awareness, Takaragawa Onsen provides paths to inner calm. Relax into this sacred space. Reset to your natural rhythm. Return home refreshed at heart.
FAQ About Visiting Takaragawa Onsen
Here are answers to some frequently asked questions about visiting Takaragawa Onsen to help you plan your trip.
Do they allow tattoos at Takaragawa Onsen?
Takaragawa Onsen is tattoo-friendly, unlike many Japanese onsens. Those with tattoos can request private baths. Some limitations may apply for extensive tattoos – inquire when you book.
What is their bathing suit policy?
All indoor and outdoor baths are nude-only. Swimwear is prohibited, for hygiene and cultural reasons. Provide towels cover only washing before entering baths.
Do they have bathtubs or just pools?
Most baths are commune style pools, but some private room bookings include in-room wooden soaking tubs. There are no ceramic bath-shower combos like Western hotels.
What languages do the staff speak?
Staff speaks minimal English beyond simple check-in procedures. Have your reservation details handy. Basic Japanese politeness and bathing etiquette goes far.
What is there to do beyond bathing?
Strolling forest trails, visiting the shrine, contemplating the rock garden, and enjoying traditional tea ceremonies round out the experience. Spa body treatments are also available.
Can you get a private onsen bath?
Private reservable outdoor baths are available to book for a fee, otherwise bathing is communal. Overnight guests get priority for these coveted spots.
Do you need hiking gear to visit?
The resort grounds themselves are walkable without special gear. Proper shoes are recommended, as the terrain is uneven with stone steps. Nearby hiking is also accessible.
What is the best way to get there from Tokyo?
The shuttle bus from Jōmō Kōgen Station after taking the Joetsu Shinkansen bullet train is the fastest and most scenic transport. Buses align with train arrivals.
Can day trippers enjoy the onsen?
Yes, day passes grant access to all bathing facilities but not room amenities. Stays are encouraged for full experience. Day trippers should bring toiletries and day pack.
Have more questions? Reach out to the knowledgeable Takaragawa Onsen staff to help finalize your travel plans. See you soon in the rejuvenating hot spring waters!