Yushima Tenjin Plum Blossom Festival
Delight in the exquisite beauty of blooming plum blossoms at the Yushima Tenjin Plum Blossom Festival, a must-visit among the Tokyo Events in February, showcasing the enchanting floral wonders of Japan.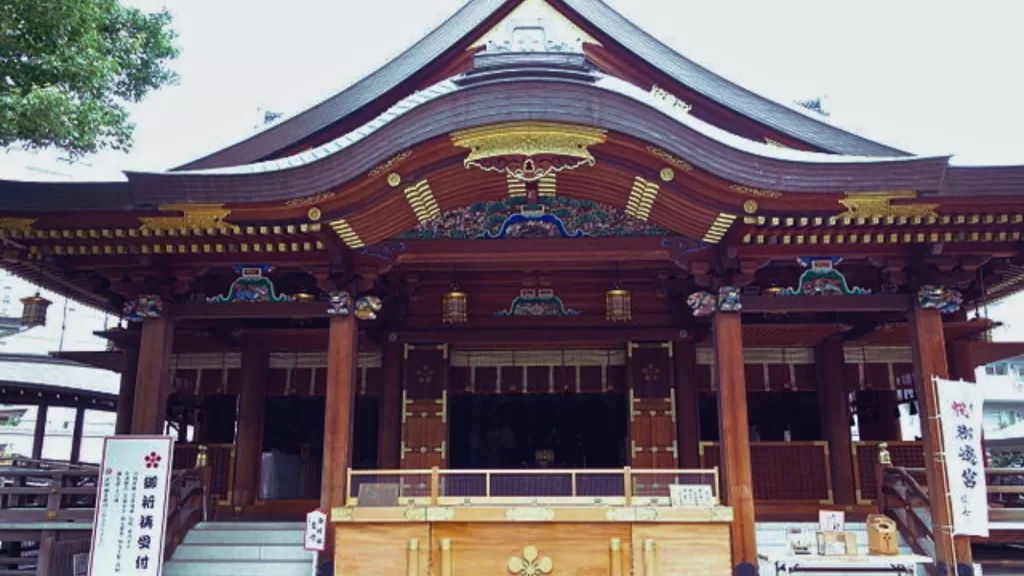 The Venue and Dates
Held annually at the esteemed Yushima Tenmangu shrine, also known as Yushima Tenjin, the plum blossom festival is a spectacle not to miss. Located conveniently a short stroll from Ueno Park, this may not be one of Tokyo's most celebrated shrines, but its contribution to Japanese cultural festivities is undeniably profound. The month-long Ume Matsuri, commonly known as the Plum Blossom Festival, sweeps city dwellers and tourists into the spirit of spring from early February to early March 2024.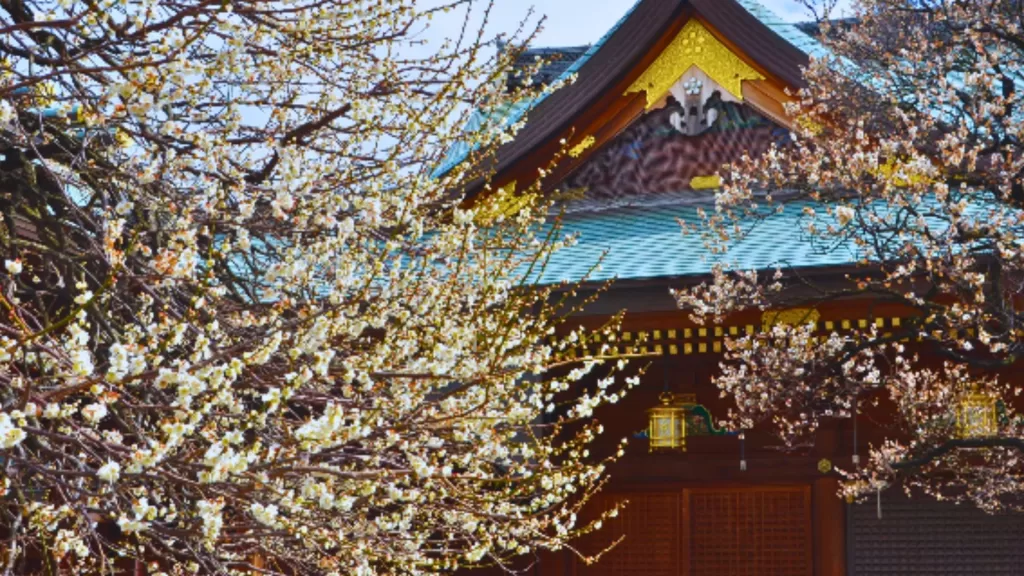 The Historical Significance
Exploring centuries back, the shrine's divine connection ties to Sugawara no Michizane, an emblematic 10th-century poet and scholar who was unjustly exiled due to political conspiracy by the Fujiwara clan. His death opened a can of mysterious calamities, causing natural disasters and devastating loss of life within the Fujiwara family.
Responding to these events, Michizane's honor was reinstated posthumously by attributing these tragedies as wrath caused by his spirit. Henceforth worshipped as Tenjin, God of the sky, initially supplicated for protection against natural disasters and eventually encompassed prayers from students and scholars seeking academic success.
The Legend Lives On
The tales of Michizane favoring plums are popular folklore in Japan today. Thus every Tenman-gū shrine is adorned with plum trees as an homage to Tenjin's love for them. Statues of cattle often accompany these shrines, as Sugawara had a reported fondness for these creatures too.
Drawing its roots from tradition, Yushima Tenjin annually welcomes students and parents energetically, participating in prayers for scholarly triumphs.
Festival Highlights & Visual Treats
Consistently beginning in the first week of February and extending into early March, simultaneously with plum blossoms gracing Tokyo with their presence, Yushima Tenjin Ume Matsuri offers a display that captures locals' and tourists' hearts alike.
Showcasing over 300 plum trees in full blossom at Yushima Tenmangu, onlookers are treated to a riotous symphony of colors painting gorgeous late-winter sceneries. Night-time illuminations further heighten the beauty-till sundown until 8 pm, supplying perfect backgrounds for snapshots worth cherishing.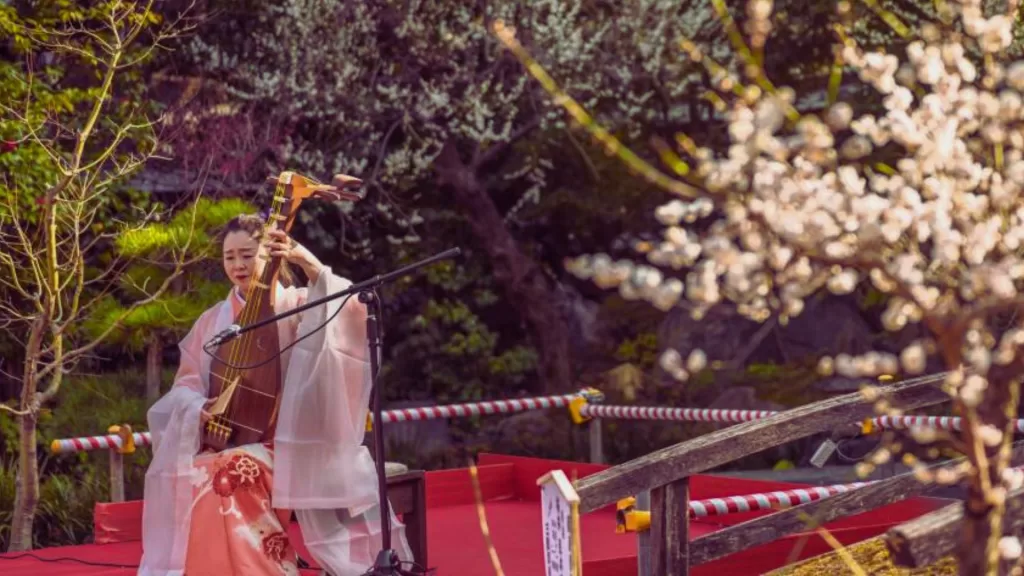 Cultural Feasts
The festival is rife with cultural values offering ample opportunities to immerse oneself in traditional Japanese activities like shamisen-playing—an open-air tea ceremony ensconced in an atmosphere imbued with reverence lending authenticity cherished by all attendees.
Throughout February, special weekends feature cultural displays involving various dance forms – flamenco and belly dancing ensnare viewers along with more traditional Japanese routines. Engrossing taiko drumming performances possess an enigmatic pull creating unforgettable memories every year. Processions carrying mikoshi (portable shrines) represent another closer look at local customs held on February 26 every year, adding magnetism for cultural enthusiasts globally.
A Fusion of Tradition and Festivity
On par with modern tastes, people buzzing around food stalls enjoy their traditional fixes while celebrating the onset of spring. Delectable offerings guarantee giving it an upbeat vibe enticing foodies everywhere.
The festival's popularity soars drawing well over 400000 visitors weekly, reveling in Ume Matsuri while praying for academic fortune at this worship place devoted specifically to the Shinto god of learning – Tenjin, during this iconic event.
As such, mark your calendar. Don't let the next opportunity pass you by – Yushima Tenjin beckons your arrival amongst ushering spring in Japan through this delightful plum festival!
Experience the harmonious blend of nature and culture at the Yushima Tenjin Plum Blossom Festival, an enchanting part of the Sakana and Japan Festival, where you can admire the breathtaking beauty of blooming plum blossoms.