Tokyo is a bustling city that offers visitors endless opportunities for exploration and discovery. Here are some of the reasons why Tokyo is one of the world's most exciting and vibrant cities. Japan's capital has become a premier global destination with its bustling urban energy and fascinating blend of tradition and modernity. From iconic landmarks and serene gardens to pop culture hotspots and Michelin-starred cuisine, Tokyo truly has something for everyone. These are the 30 best things travelers can experience on their Tokyo bucket list in 2023.
With its exhilarating mix of tranquil temples, futuristic skyscrapers, pop culture craziness, and Michelin-starred cuisine, Visitors to Tokyo will find a seemingly infinite variety of attractions and activities in this energetic metropolis. From witnessing the organized chaos of Shibuya Crossing to admiring cherry blossoms in Yoyogi Park, exploring evocative historic districts in Asakusa, and taking day trips to places like Mount Fuji (Fuji Five Lakes) and Nikko, Japan's capital city overflows with diverse attractions to delight travelers of all interests. Tokyo is a modern metropolis rooted in profound traditions waiting to be discovered.
Use this Tokyo bucket list to craft your perfect adventure and make the most of Japan's mesmerizing capital city.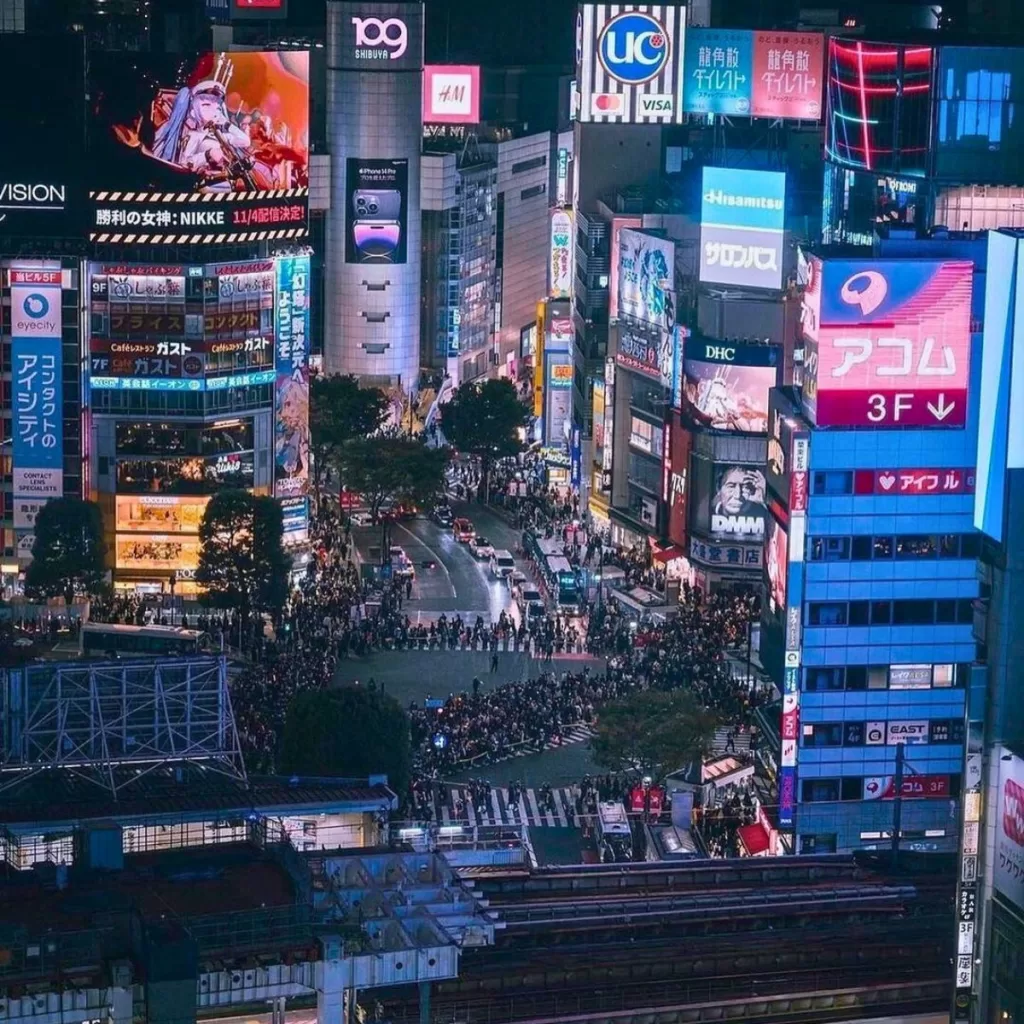 One of Tokyo's quintessential sights is the world-famous Shibuya Crossing, located outside the bustling Shibuya Station. This iconic intersection sees up to 3,000 pedestrians crossing simultaneously from all directions when the light changes. Joining the pulsing wave of people is an exhilarating way to experience Tokyo's electric energy and frantic pace. Get the perfect overhead shot from Shibuya Sky or the street side from Starbucks. Only leave Tokyo to witness the organized chaos of Shibuya's Scramble Crossing.
Known as one of the busiest pedestrian crossings globally, this place in central Tokyo offers a unique experience as you join hundreds of people crossing from all directions at once. There's plenty to do around Shibuya Station, too, with shops, restaurants, and entertainment venues aplenty.
---
The Tokyo Skytree is one of the best things to see in Tokyo due to its commanding views over the city. Soaring above Tokyo at 634 meters, the broadcasting tower provides jaw-dropping 360-degree views of the immense city from observation decks. Ascend over 1,000 feet to the lower deck or go even higher to the upper deck at 450 meters for a view of the city.
On clear days, you can see Mt. Fuji! It also houses shops, restaurants, and an aquarium. Every trip to Tokyo is complete, taking in the panoramic views from the city's tallest structure. Tourists can ride elevators up to two observation decks for panoramic views of the metropolis that are particularly stunning at night.
---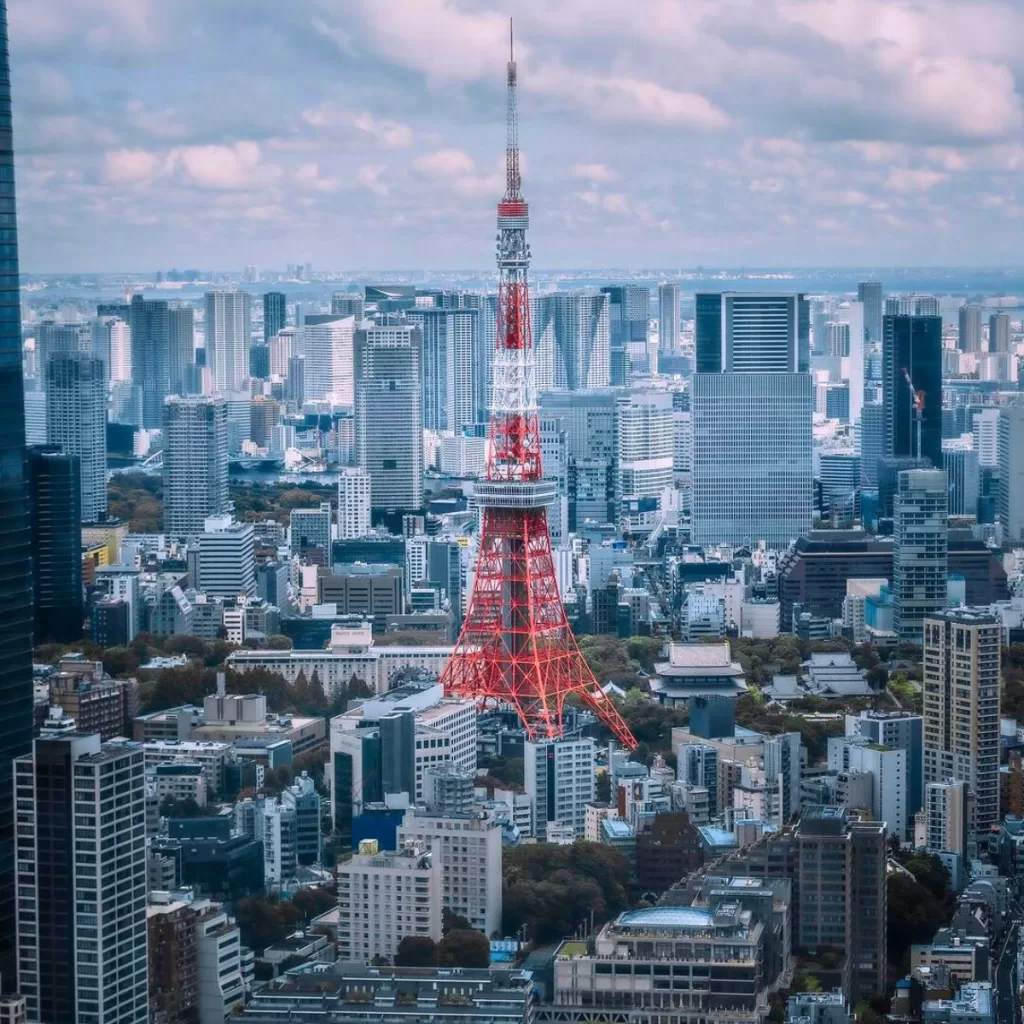 In addition to the Tokyo Skytree, visit the Tokyo Tower in Shiba-Koen. One of the best places to see when you visit Tokyo. Inspired by Paris' Eiffel Tower, this 333-meter orange tower has defined Tokyo's skyline since 1958. Take sprawling views of the metropolis from the main observation deck or go higher to the top deck for panoramas of landmarks like Tokyo Skytree. Stay for the nightly light shows that illuminate the tower. A trip up Tokyo Tower captures views of both modern and vintage Tokyo.
---
Tokyo Imperial Palace Grounds
Another great place is the Imperial Palace East Gardens on the grounds, which offers a scenic, free public garden to explore. Stroll along the pathways and fortress walls remnants that once encircled Edo Castle during the days of feudal Japan. Some days, free guided tours provide access to the inner plaza and certain palace sections. Take advantage of this leafy oasis in the heart of Tokyo and a glimpse into the residence of Japan's royal family.
Also, cycling around the leafy grounds of the Imperial Palace Gardens provides a refreshing break from Tokyo's concrete maze. Bike rental stations are conveniently located right by the palace. Pedal along the moat and perimeter of the lush inner grounds to view walls, watchtowers, and medieval architecture from Japan's feudal era.
---
Tokyo Metropolitan Government Building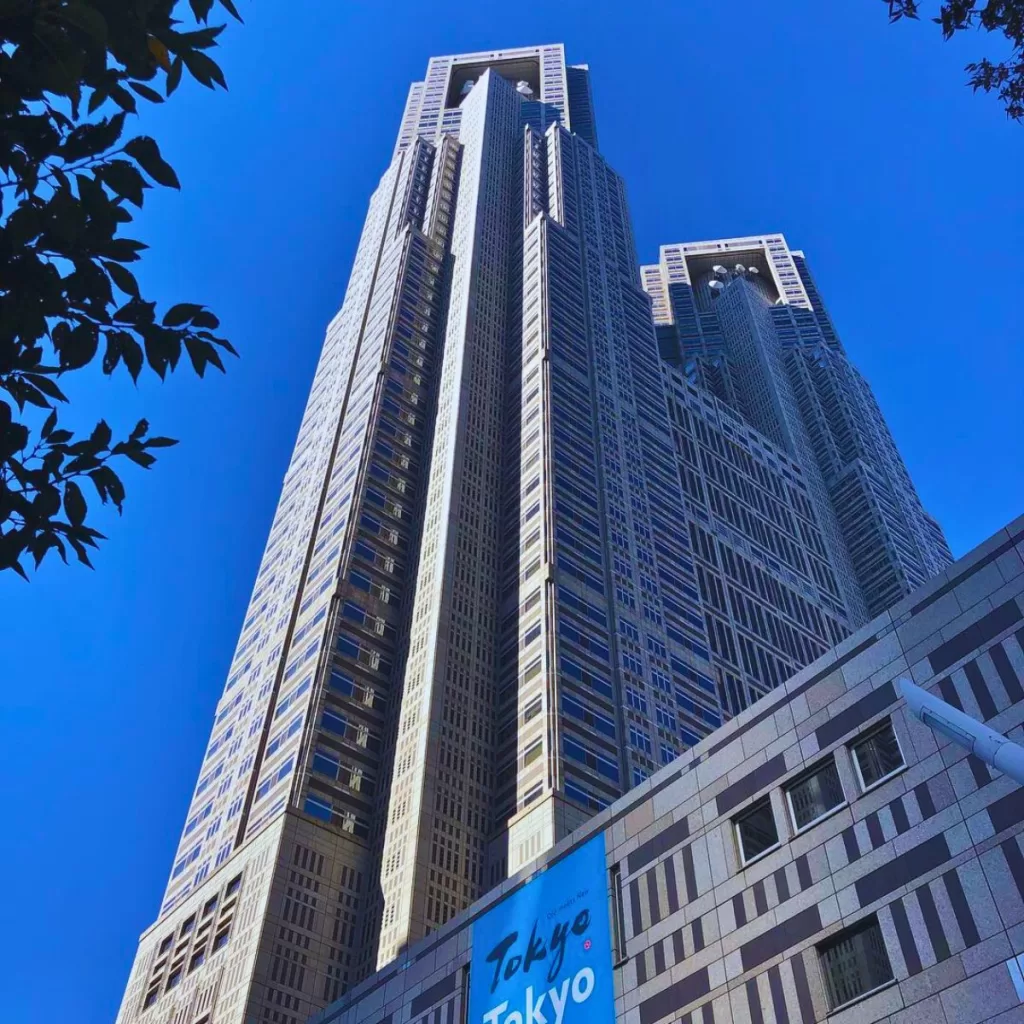 Visiting the Tokyo Metropolitan Government Building is a unique thing to do in Tokyo. For an awe-inspiring glimpse of Tokyo, make your way to the observatories situated on the 45th floor of the Tokyo Metropolitan Government Building in Shinjuku. On days with clear skies, the floor-to-ceiling windows offer panoramic vistas that stretch from the Tokyo Skytree to the majestic Mount Fuji. Watch the sunset over Tokyo's vast sea of skyscrapers as night illuminates the city below you.
---
Gardens and Museums of Ueno Park
Here's another great place to visit: the Gardens and Museums of Ueno Park. This extensive park contains a wealth of Tokyo's cultural institutions, historic sites, and nature. Start at the 17th-century Toshogu Shrine before viewing traditional Japanese landscapes at the Shitamachi Museum. Art lovers should take advantage of the Tokyo National Museum, which showcases Japanese works and artifacts across centuries, and the National Museum of Western Art.
---
Takeshita Street in Harajuku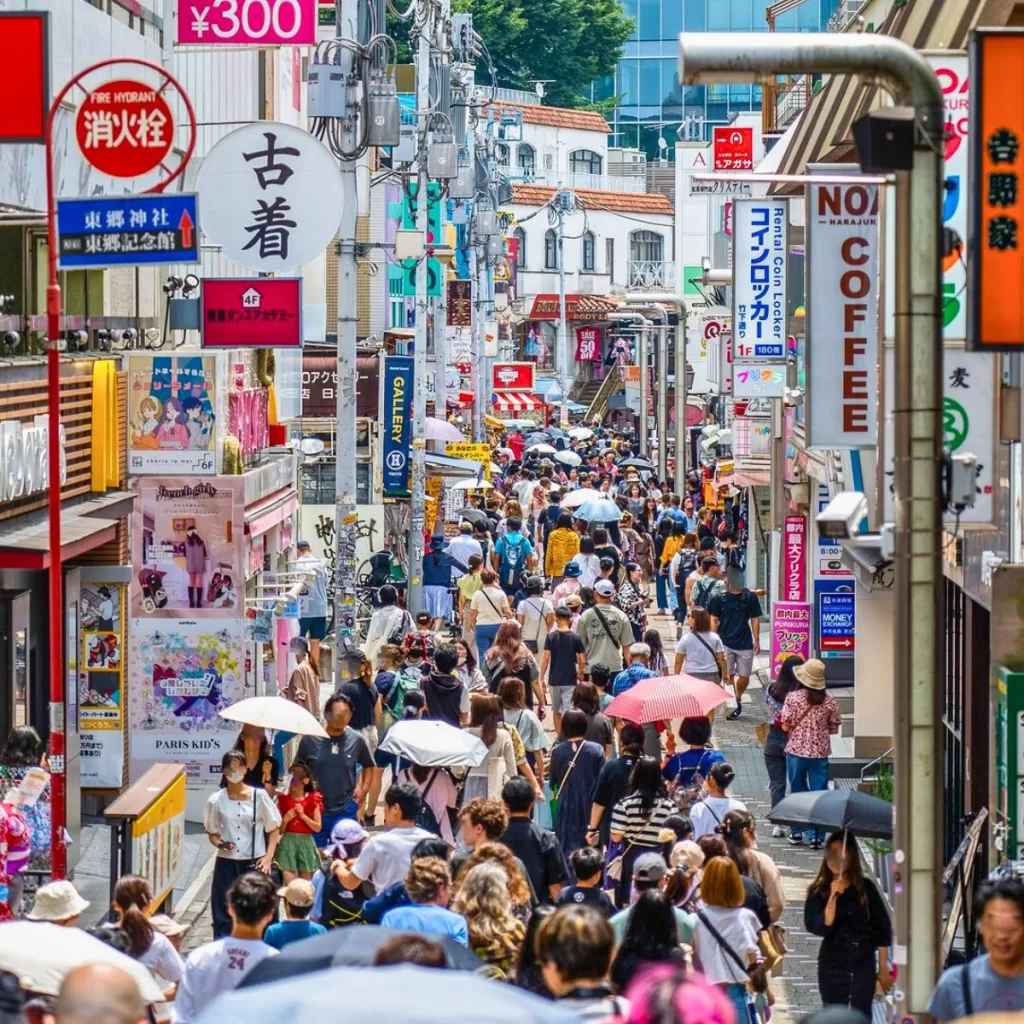 Takeshita Street in the fashionable Harajuku district is perfect for people-watching, window shopping, and soaking in youth culture. Browse stores selling unique apparel, accessories, and souvenirs, or load up on tasty crepes and pastries from the iconic Marion Crepes. For an only-in-Tokyo experience, walk down this vibrant, costume-filled street on a Sunday when it closes to vehicles and fills with creative fashion. It is a great way to experience Japanese culture.
---
Sensoji Temple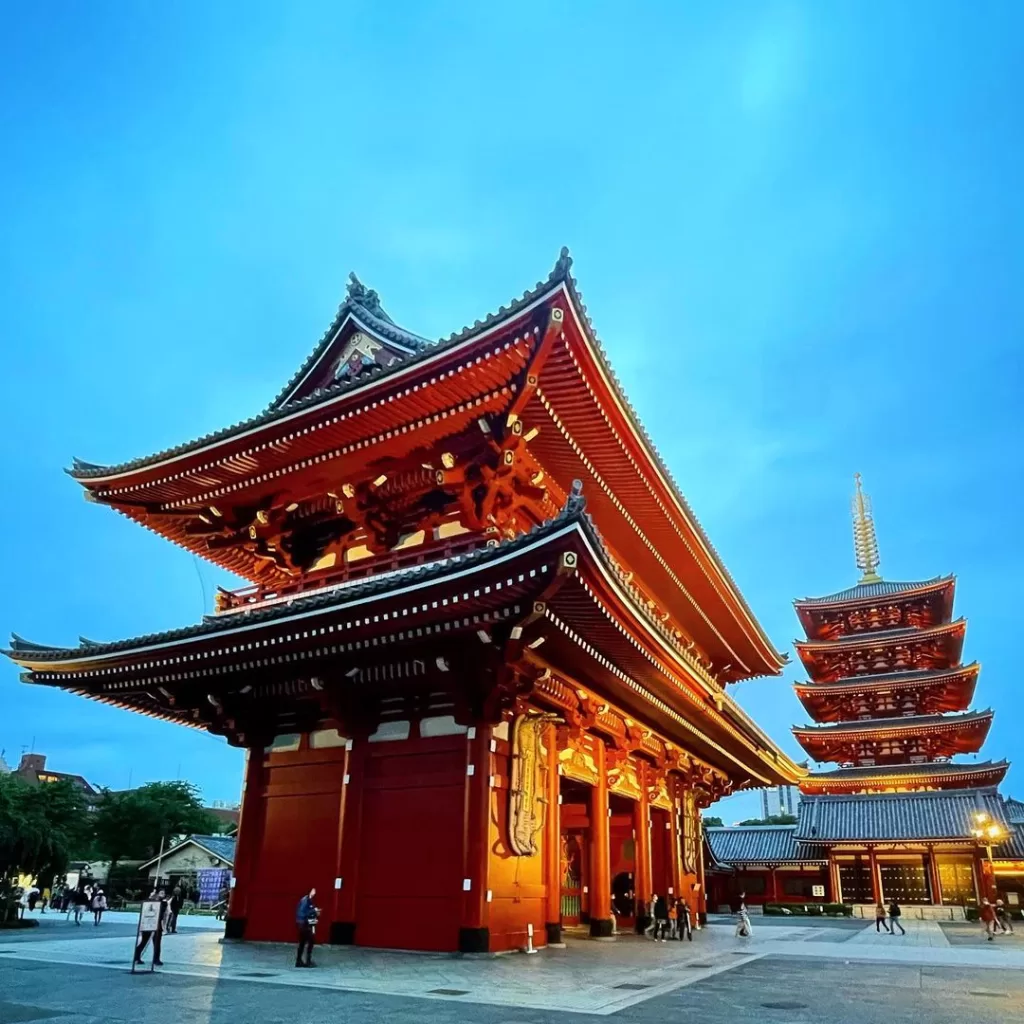 The colorful Sensoji Temple in Asakusa provides:
An immersive glimpse into Tokyo's heritage.
Drawing crowds with its huge vermilion gates.
Towering pagodas.
Bustling Nakamise shopping street.
Founded in the 7th century, it is Tokyo's oldest and most significant Buddhist temple. Learn about Buddhism, admire traditional architecture, visit intricate shrines, and watch rituals like incense purification.
---
Shinjuku Gyoen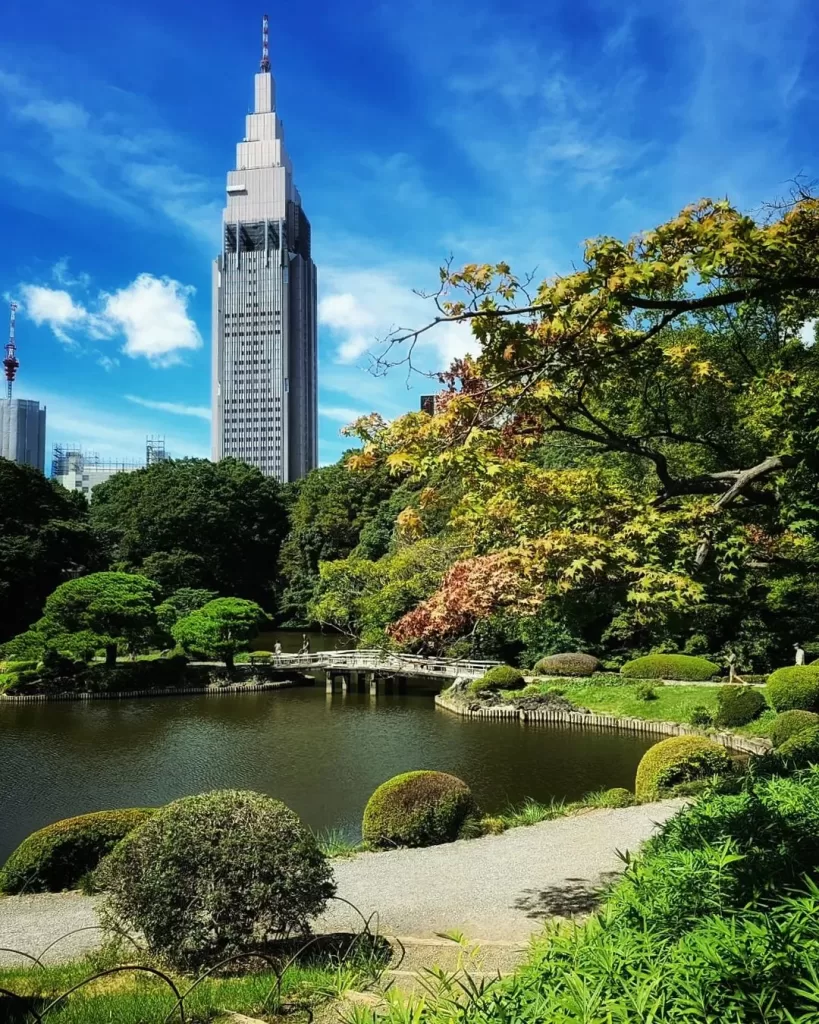 Shinjuku Gyoen National Garden is an oasis of tranquility in the city with sprawling lawns, paved walkways, and Japanese, French, and English landscape gardens. See cherry blossoms in spring, vivid maples in fall, and greenhouses year-round. Picnic on the grass, photograph traditional bridges and teahouses and escape Tokyo's concrete jungle within this 144-acre urban sanctuary.
---
Akihabara
Nicknamed "Electric Town," the neon-lit streets of Akihabara are a pop culture paradise for manga, anime fans, and tech enthusiasts. Peruse floors of manga comics, anime goods, retro gaming, and comic cafes like the famous Maidreamin Cafe. Visit a cat or owl cafe to engage with cute creatures. Akihabara encapsulates the offbeat spirit and creativity that makes Tokyo so fascinating.
---
Tokyo National Museum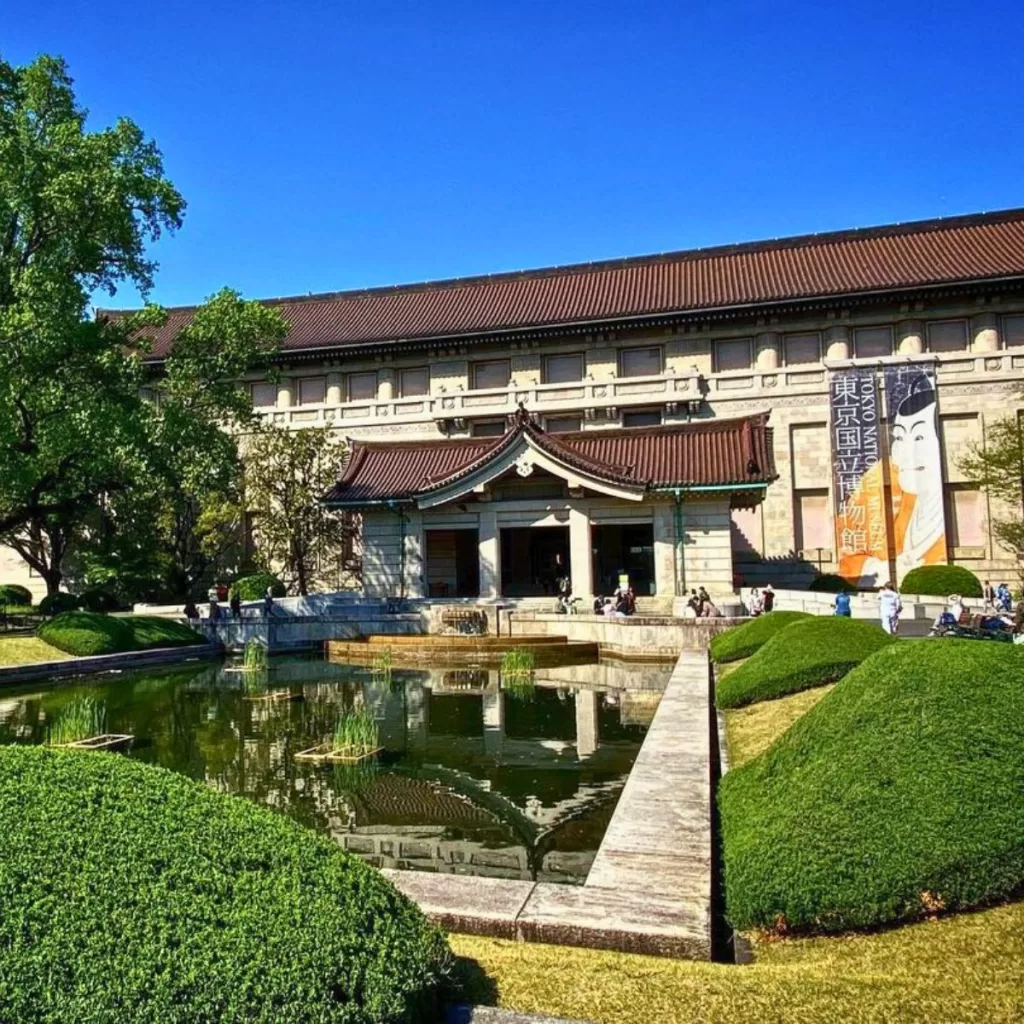 History enthusiasts must visit this gem located in Ueno Park. The museum boasts an extensive collection telling Japan's story from ancient times through artistic exhibits. Japan's oldest and largest museum, the Tokyo National Museum, houses the world's largest Japanese art and antiquities collection. Historic artifacts, samurai swords and armor, woodblock prints, lacquerware, kimonos, and calligraphy span 11,000 years across four buildings. For a deep immersion in Japanese history and culture, devote ample time to explore this national treasure.
---
Sake Yokocho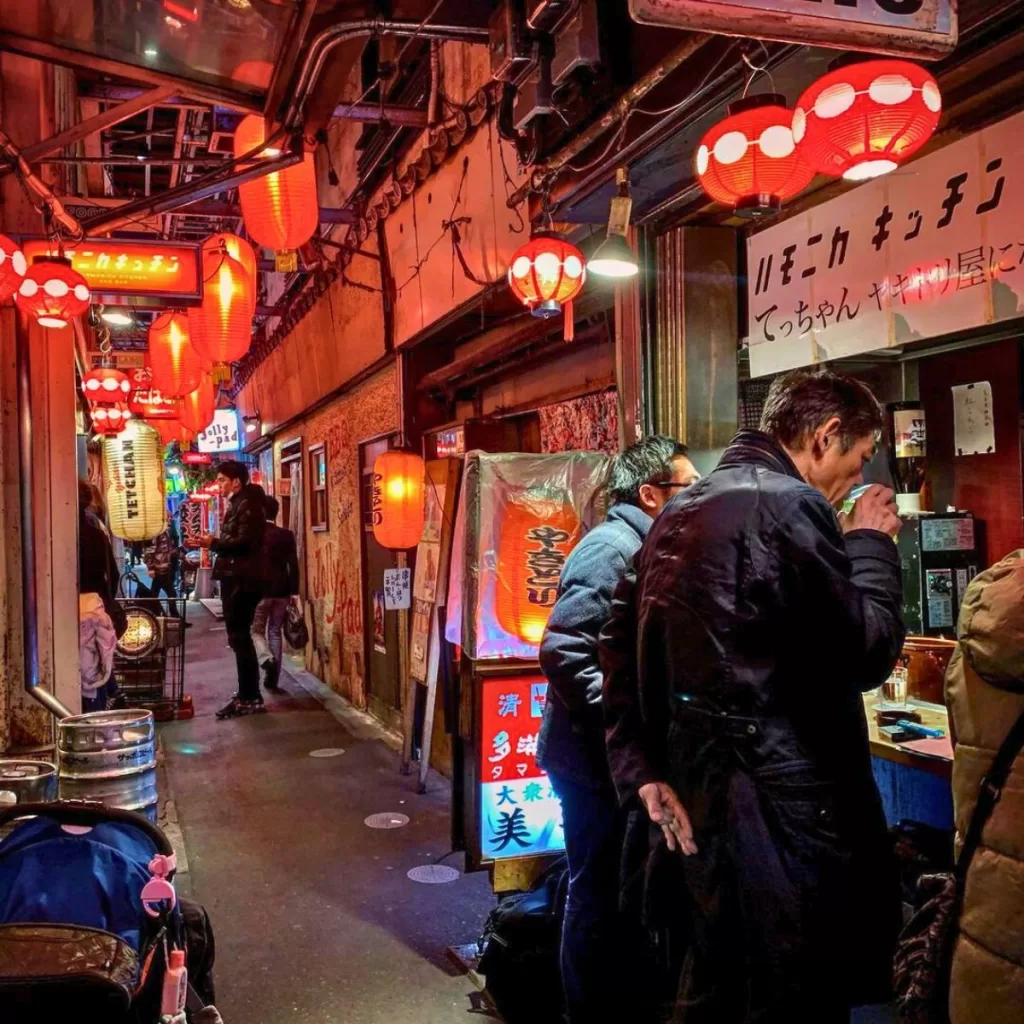 Under the train tracks at Nihonbashi Station lies a narrow alley called Sake Yokocho, lined with tiny sake shops. Sample different Nihonshu (sake) varietals like junmai and daiginjo offered in small cups called ochoko. Grab seafood skewers fresh from the grill from yakitori stalls to pair with your tasting. With over 40 shops, it's Japan's premier small-format sake destination.
---
Yurikamome Line for Waterfront Views
For a new perspective on Tokyo, hop aboard the driverless Yurikamome transit line that traverses Tokyo Bay. The elevated track offers gorgeous views of Rainbow Bridge, the futuristic Odaiba waterfront district, and cityscapes across the bay. It's an easy way to see Tokyo's bay attractions, from the life-sized 60-foot tall Gundam in Odaiba to Toyosu's new fish market.
---
Tokyo Street Food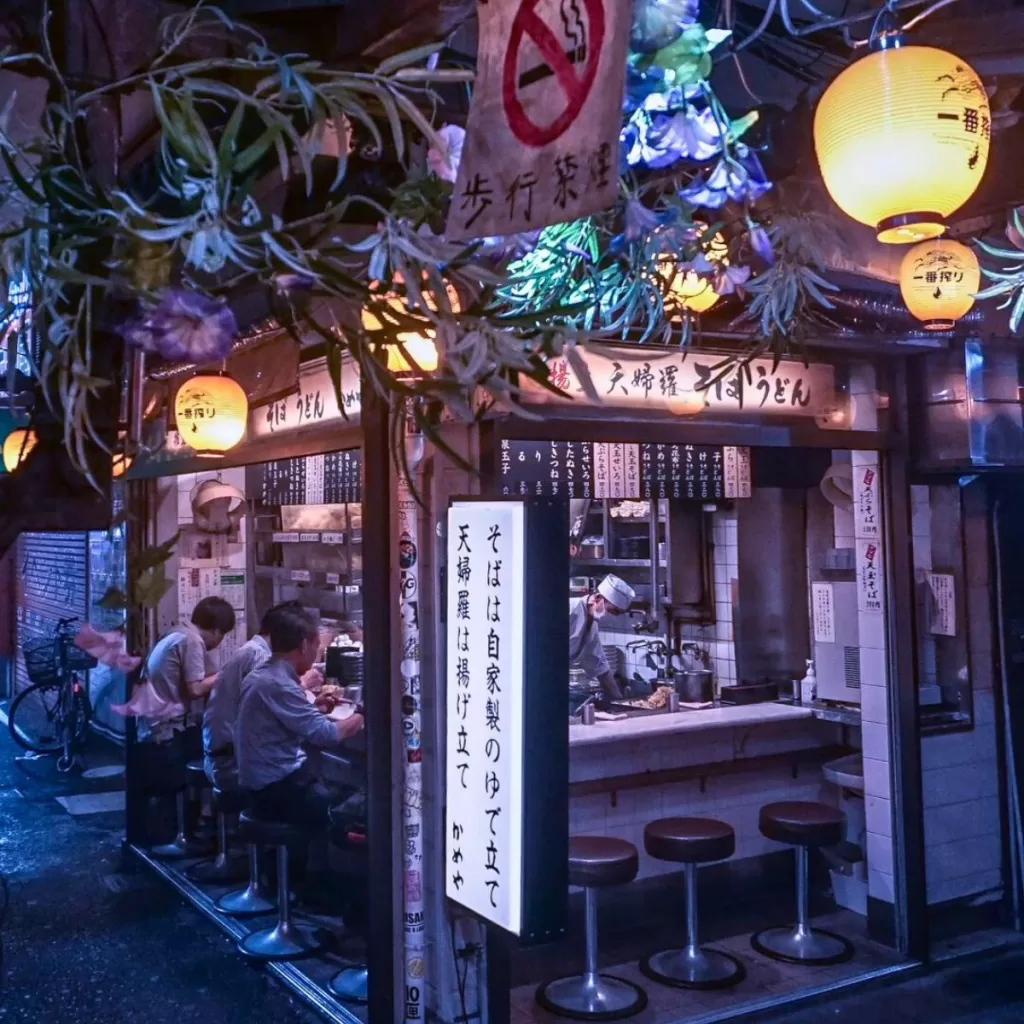 Tokyo's vibrant street food scene reflects the city's endless energy and diversity, from sizzling yakitori skewers to crispy tempura. Exploring the city's street food offers visitors aromatic tastes of culture and tradition bursting with flavor. Must-try snacks include:
Fluffy Japanese souffle pancakes.
Melt-in-your-mouth wagyu beef on sticks.
Fresh sushi tacos from bustling kiosks.
For an authentic Tokyo experience, join locals crowding popular street stalls and stores for ramen noodles, octopus dumplings, and matcha dessert crepes as you satisfyingly make your way through the concrete jungle, one delectable bite at a time.
---
Sumo Wrestling Tournaments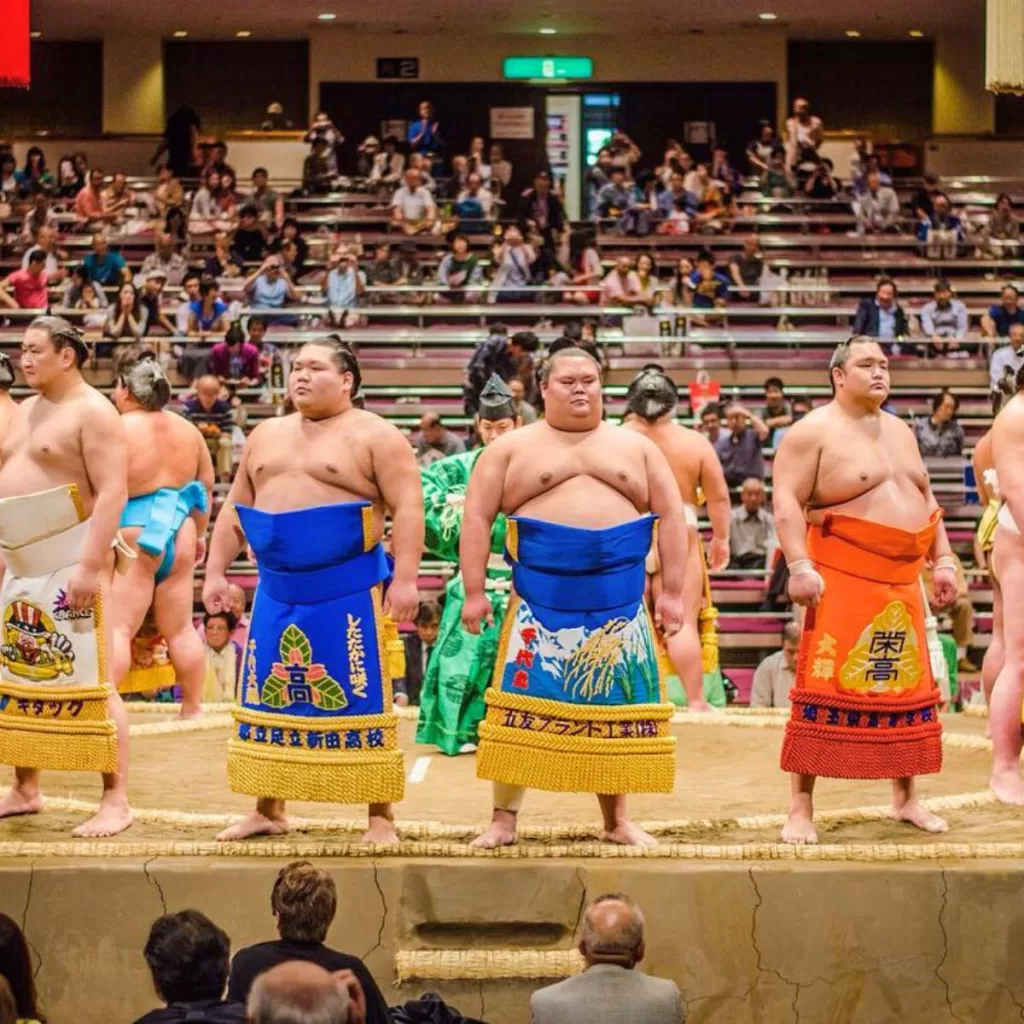 Sumo wrestling not only offers visitors an exciting competitive spectacle but also a profound cultural experience. Tokyo's sumo tournaments held several times a year at Ryōgoku Kokugikan stadium provide a thrilling glimpse into this ancient Japanese sport. Thousands of eager spectators fill the arena to witness giant Rikishi wrestlers crash into each other with brute force. The ritual elements like ceremonial costumes, traditions, and customs add to the allure. Attending a tournament allows you to observe firsthand the power, strategy, and spirituality that embody the fascinating world of sumo.
---
Odaiba Waterfront District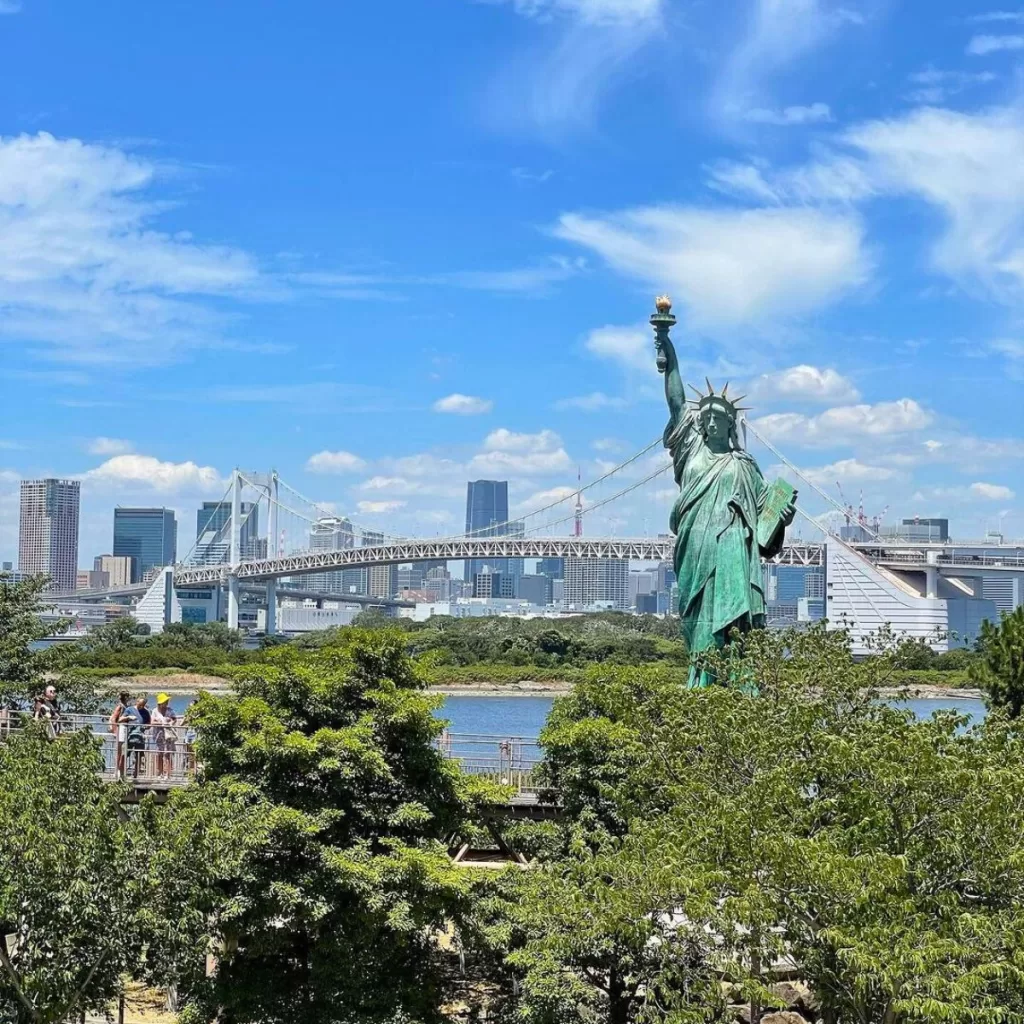 This entertainment district on a bay island offers amusement parks, malls, museums, hot springs, and more, with Tokyo's skyscrapers as the backdrop. See waterfront views from the 115-meter Daikanransha Ferris Wheel and Statue of Liberty replica. Kids love the Legoland Discovery Center, Joypolis indoor amusement park, and the giant 60-foot-tall Gundam statue.
---
Kabukiza Theater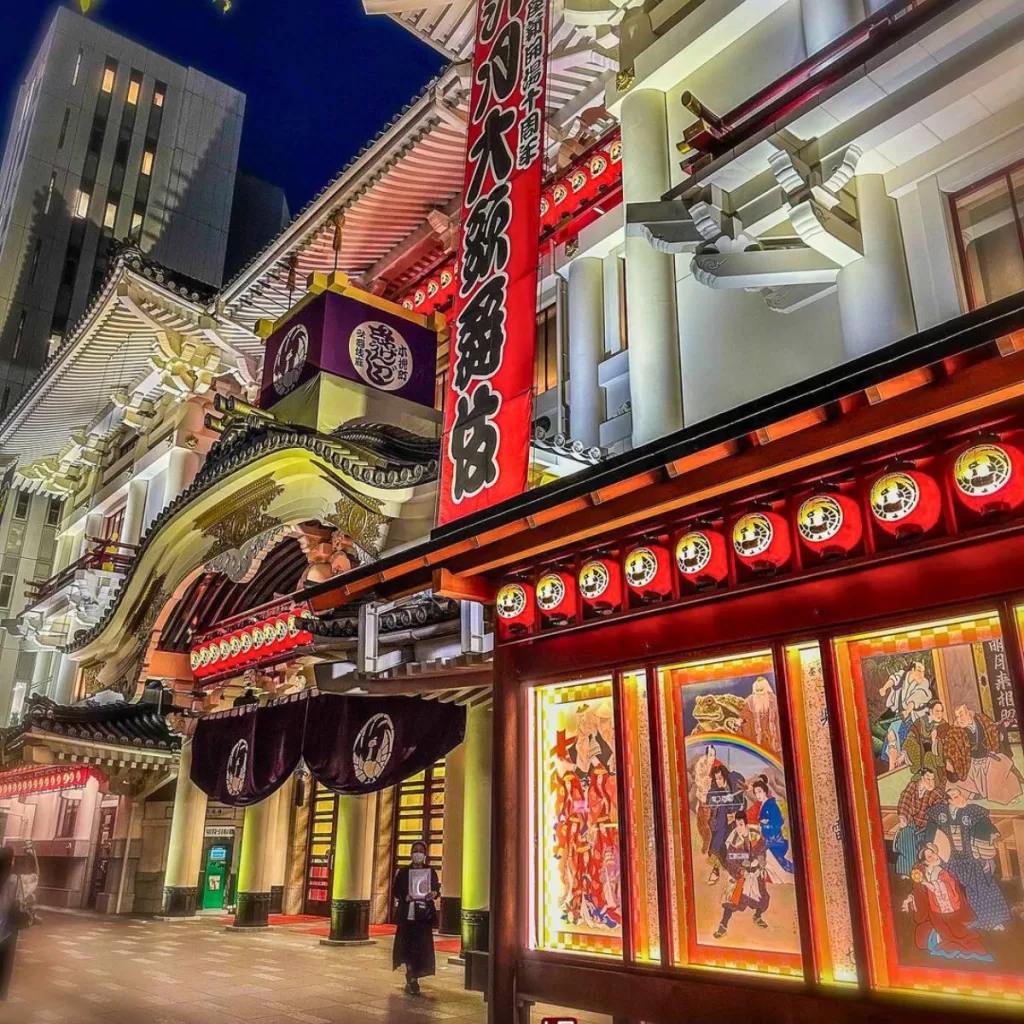 The renowned Kabukiza theater has showcased the Japanese dramatic dance form of Kabuki since 1889. Take a guided tour of the building's lavish architecture and backstage areas before watching a Kabuki performance with dramatic costumes and makeup. A Kabukiza visit provides immersion in this traditional performative storytelling art form.
---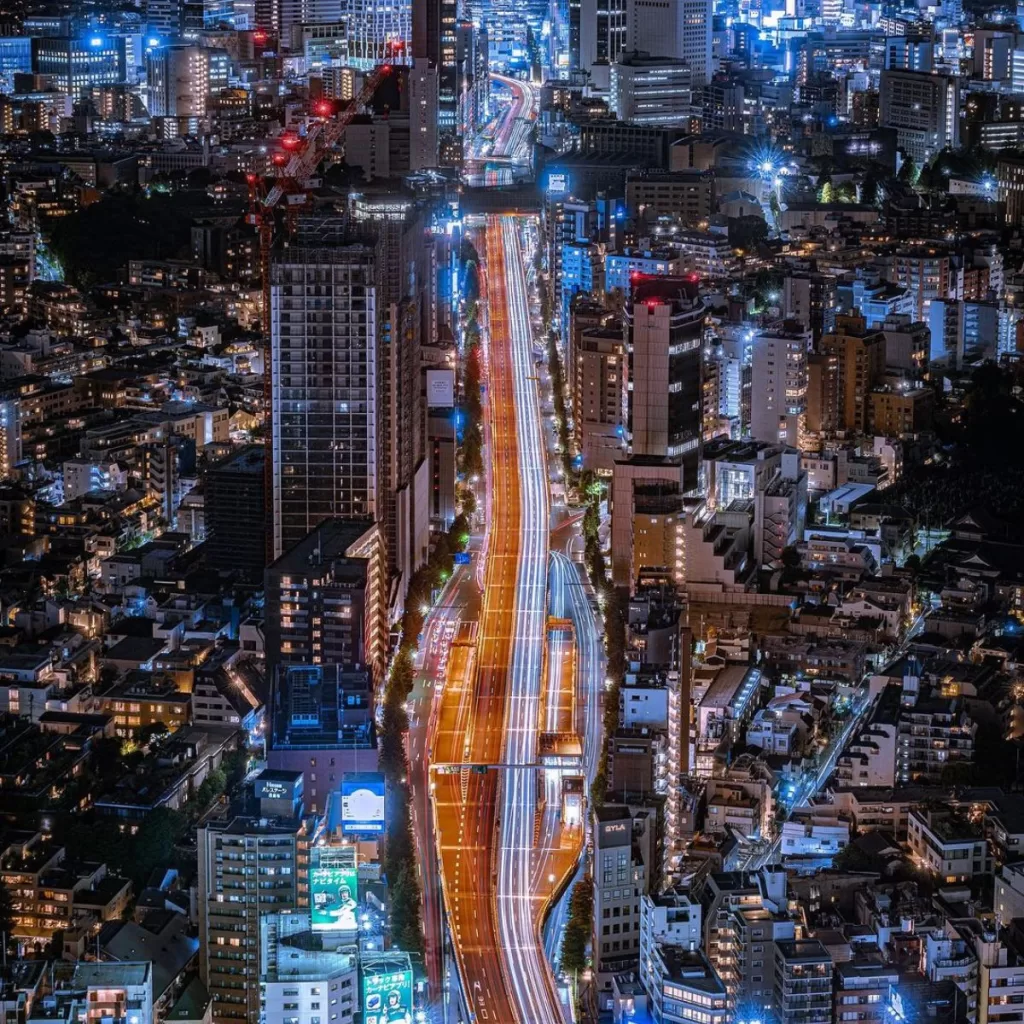 From its neon-lit nightclubs and buzzing streets to acclaimed art museums and city views, Roppongi offers some of Tokyo's most dynamic and varied experiences. Walk along tree lined Keyakizaka Street before ascending to the Mori Art Museum's observatory for panoramic vistas. As the sun sets, Roppongi transforms into an energetic hub filled with restaurants, bars, and the beat of DJs catering to a stylish, cosmopolitan crowd. Whether you're putting together the perfect art, culture, and dining day or dancing into the vibrant nightlife scene, Roppongi's contrasts encapsulate the electric energy that makes Tokyo such an addictive destination.
---
Feel the Energy of Shibuya's Dogenzaka Nightlife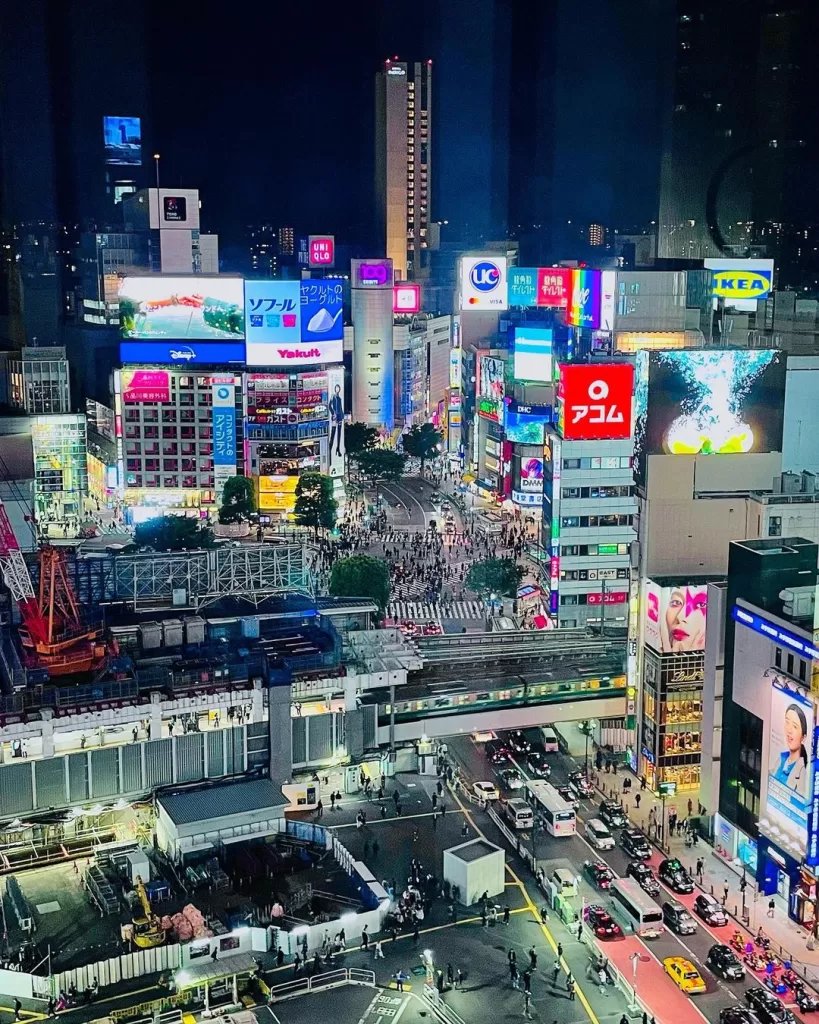 At night, the streets around Center-gai and Dogenzaka in Shibuya erupt into neon-lit entertainment. Bars frequented by locals, vibrant clubs, karaoke joints, and eateries pulse with action into the early morning hours. Grab late-night noodles at a 24-hour joint or sing your heart out in a private karaoke room. Dogenzaka after dark is Tokyo's party central.
---
Take Day Trips to See More of Japan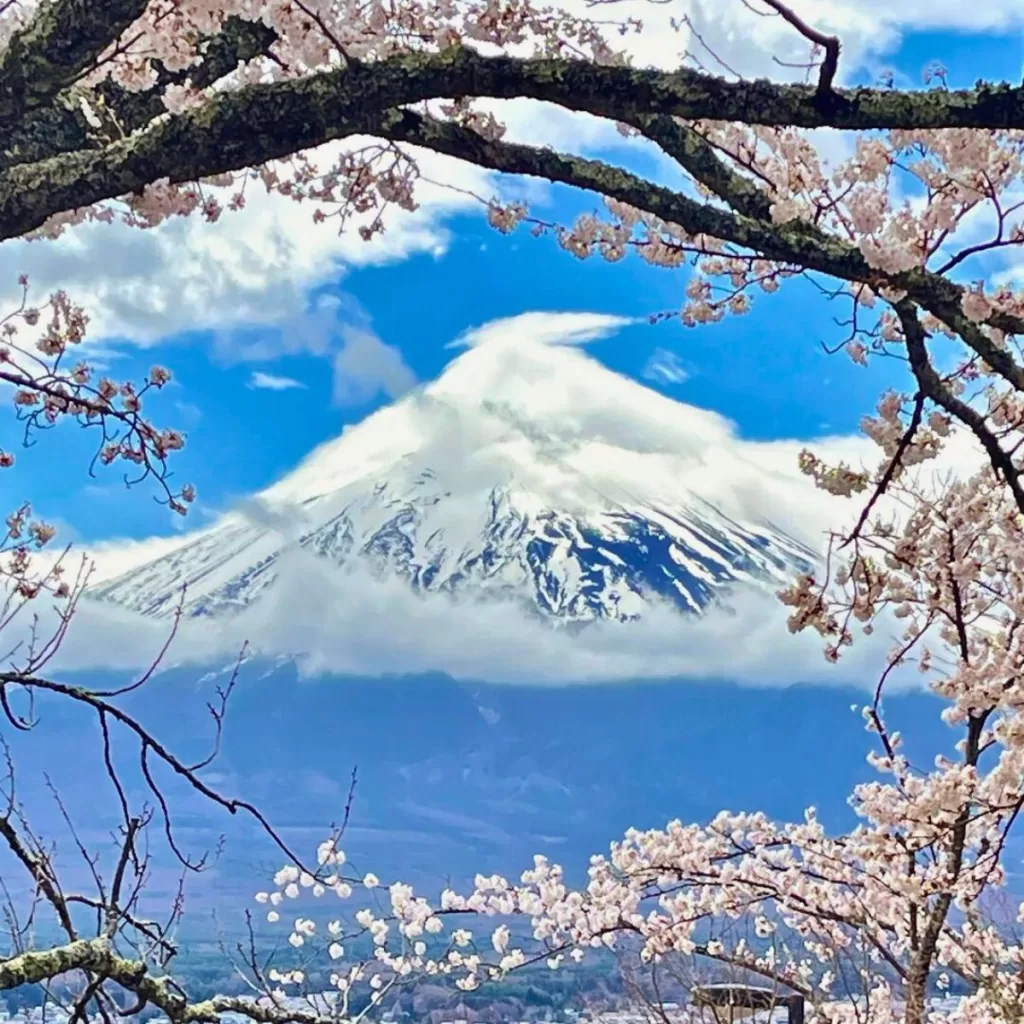 With excellent public transport from Tokyo, consider taking a day trip from Tokyo and farther afield to see more of Japan's culture and highlights. Top day trips include the Fuji Five Lakes region to see Mt. Fuji, historic Nikko's shrines, Kamakura's ancient temples, Hakone's mountain scenery, and Narita's temples. Escape the city's concrete for a day!
---
Admire Cherry Blossoms in Springtime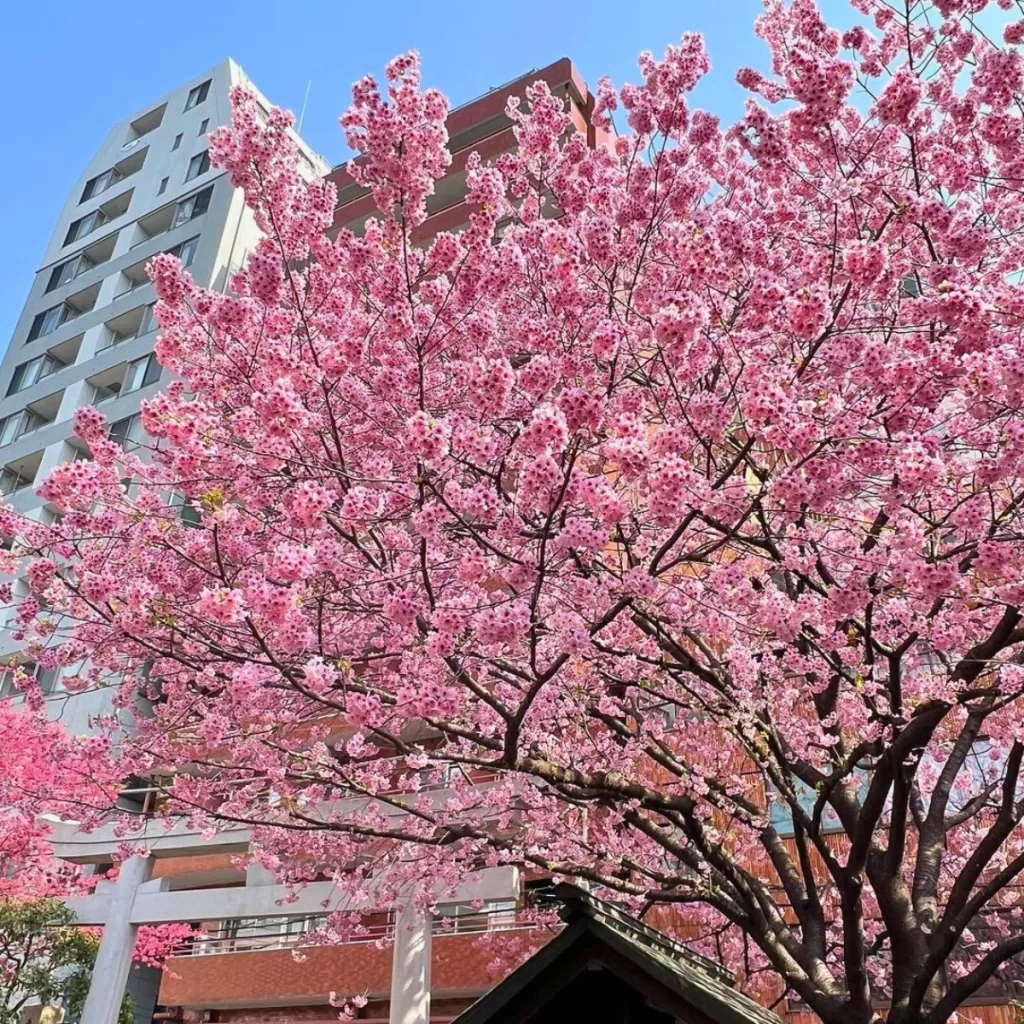 As sakura cherry blossom season arrives in springtime, Tokyoites flock to the city's numerous parks and gardens to picnic and admire the pink blooms. Top cherry blossom spots include Shinjuku Gyoen, Yoyogi Park, Sumida Park, Ueno Park, Chidorigafuchi Park, and Meguro River. Don't miss seeing Tokyo transformed by delicate sakura – follow the hanami parties! It is an exciting way to experience Tokyo.
---
Miraikan Science Museum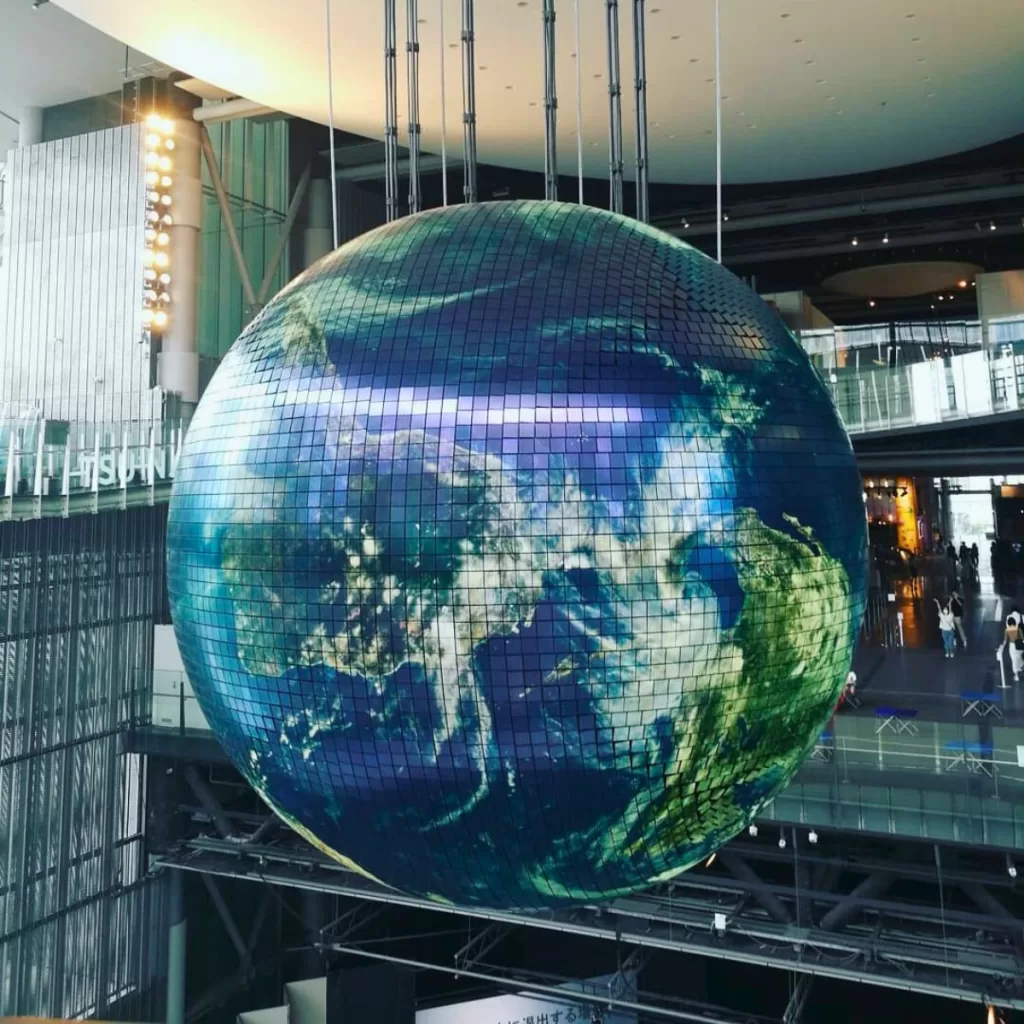 The National Museum of Emerging Science in Odaiba covers cutting-edge science and technology through interactive futuristic exhibits. Experience earthquakes, explore genetics, see humanoid robots, conduct virtual chemistry experiments, and control real robots. Inspiring for kids and adults alike, Miraikan propels you into a scientific future.
---
Meiji Shrine
A serene oasis in the bustling city, Meiji Shrine provides a tranquil glimpse into tradition amidst Tokyo's endless energy. Walking the gravel paths through its sprawling wooded grounds, you leave the city commotion behind as you pass towering torii gates, spiritual votive plaques, and ritual offerings. The tranquil inner garden and main shrine building radiate peace as visitors pay respects to the enshrined Emperor Meiji and Empress Shōken, who guided Japan's reentry into the modern world. With its cultural heritage and quiet park spaces, Meiji Shrine offers a meditative escape within the fascinating contrasts of Tokyo.
---
Yogogi Park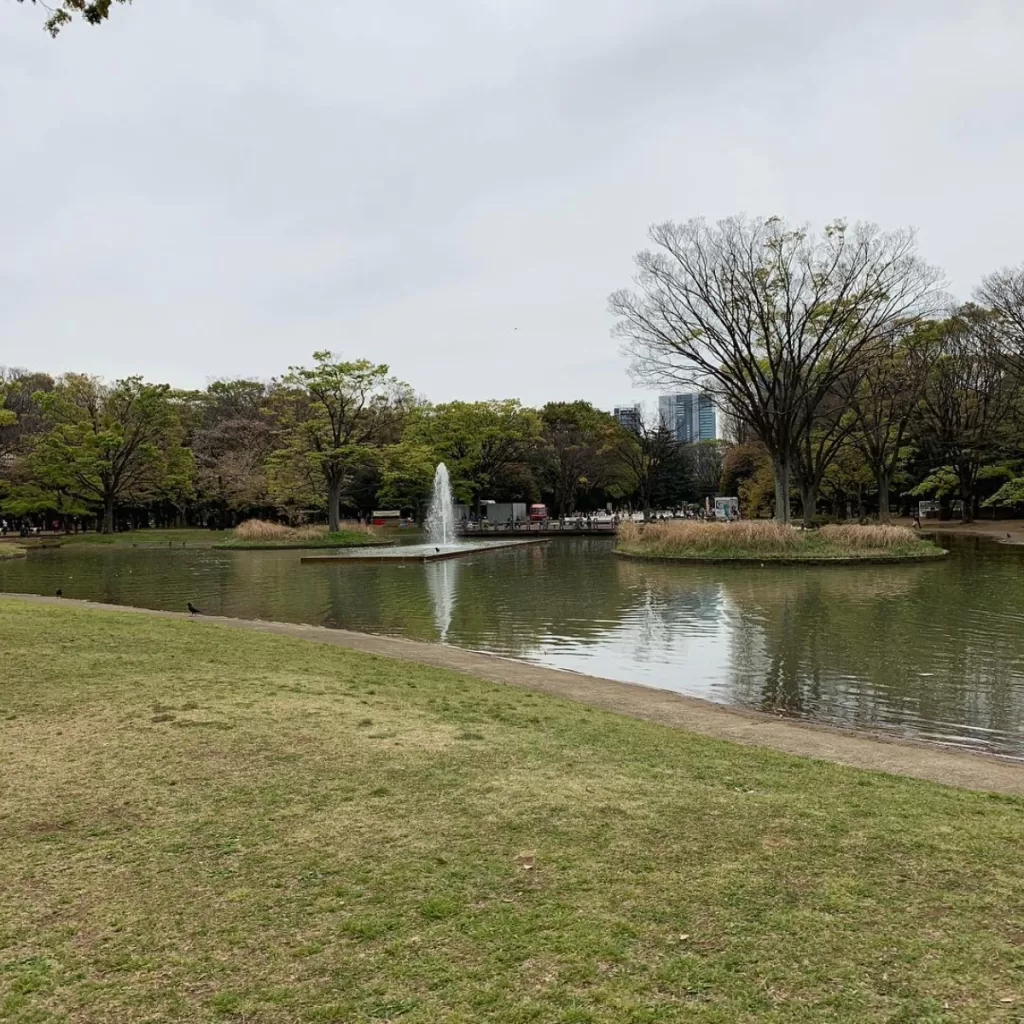 A relaxing oasis in the city's center, Yoyogi Park offers visitors sprawling lawns, wooded areas, and walking paths to escape Tokyo's concrete jungle. On weekends, the park transforms into a gathering place for musicians, dancers, cosplayers, and more, exemplifying the city's creative youth culture. Meander through the urban wilderness, picnic under the cherry blossoms in springtime, or sit back and people-watch as breakdancers and rockabilly bands give impromptu performances – Yoyogi Park reflects Tokyo's endearing vitality and vibrancy.
---
Rikugien Garden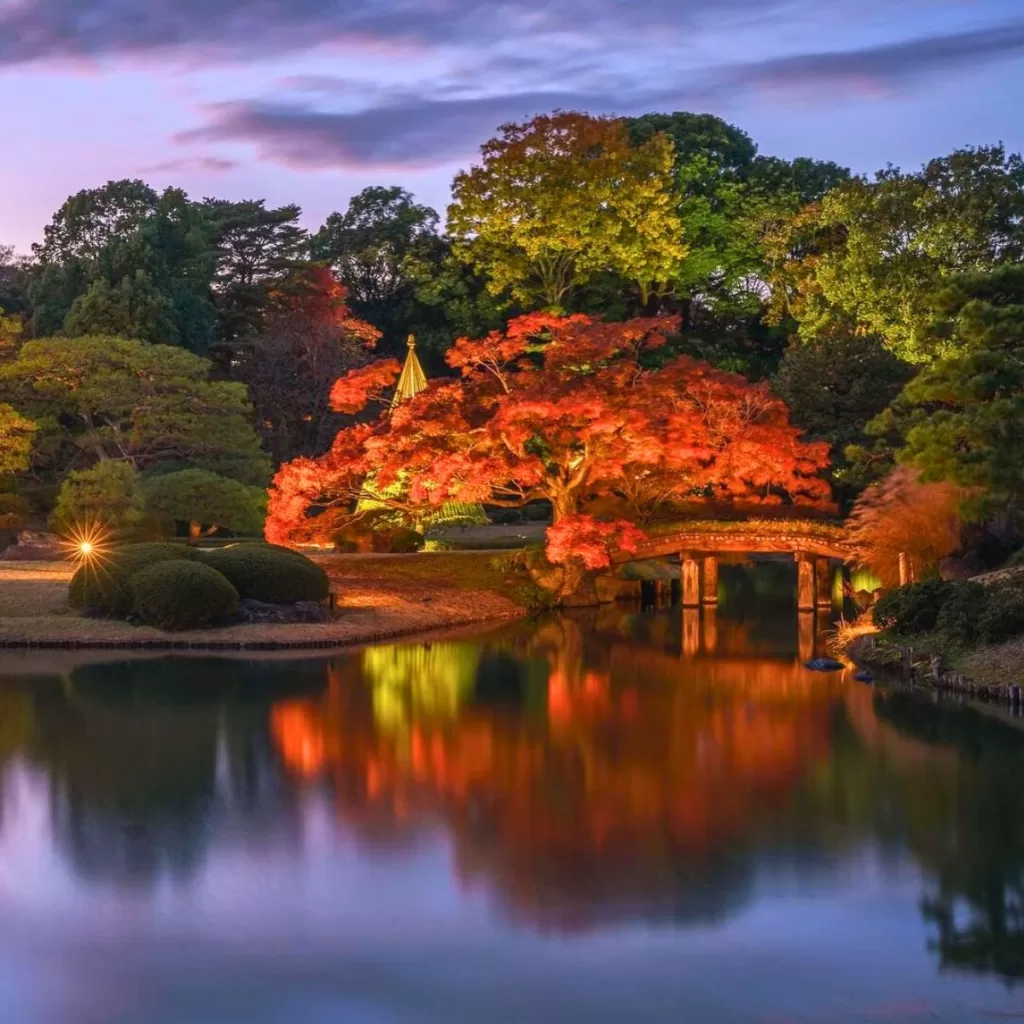 Built to reflect scenes from Japanese poetry, the tranquil landscape of Rikugien Garden transports visitors into an oasis of peace in the city. Strolling the contoured walking paths reveals gorgeous scenic re-creations ranging from distant mountains to rippling waters. The classic teahouse structure provides views overlooking the central pond and maple hills exploding with autumn hues in season. Respite from Tokyo's bustle comes easy while admiring Rikugien's traditional aesthetics – like a living poem carved from nature in the city's heart.
---
Tokyo Disneyland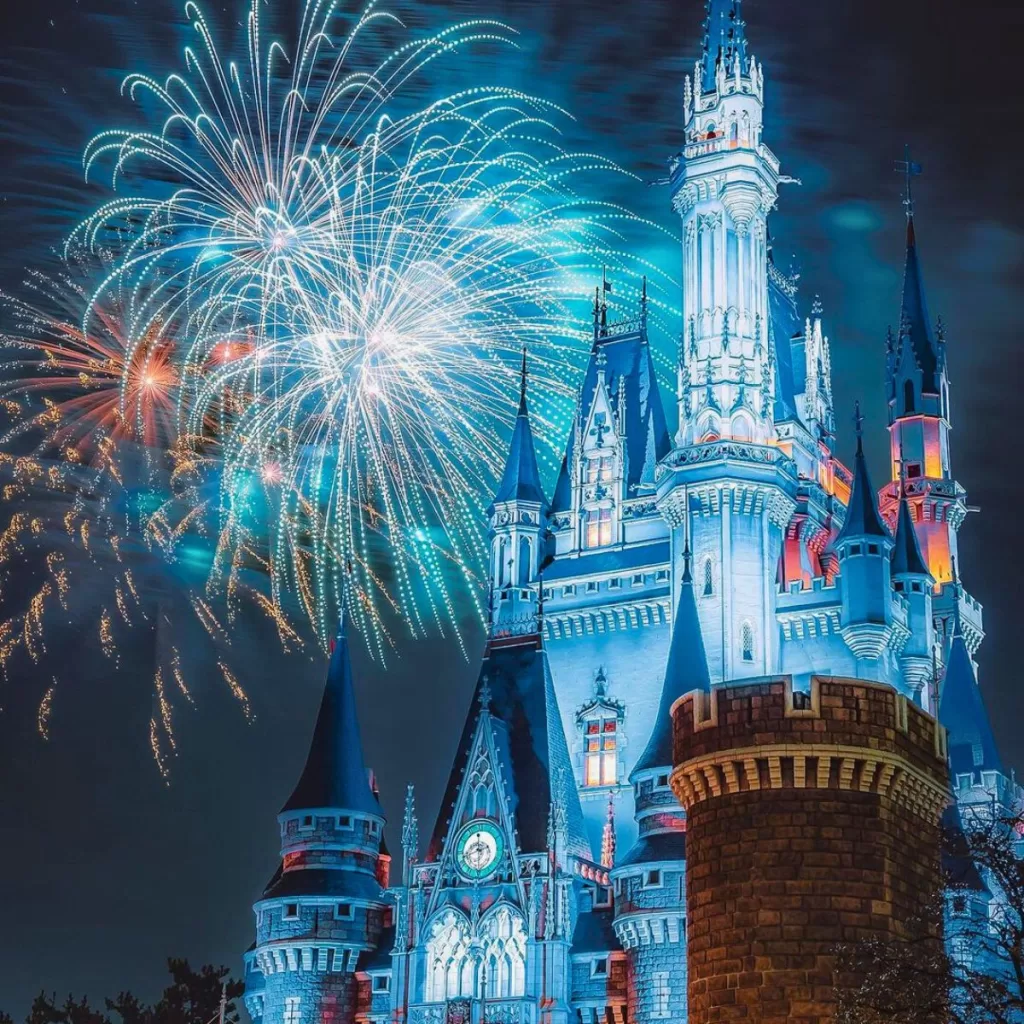 A defining feature on any Tokyo bucket list is spending a day at Disneyland Tokyo. From magical parades to thrilling rides, this park promises an unforgettable day for both children and adults.
---
Sing Your Heart Out at a Karaoke Box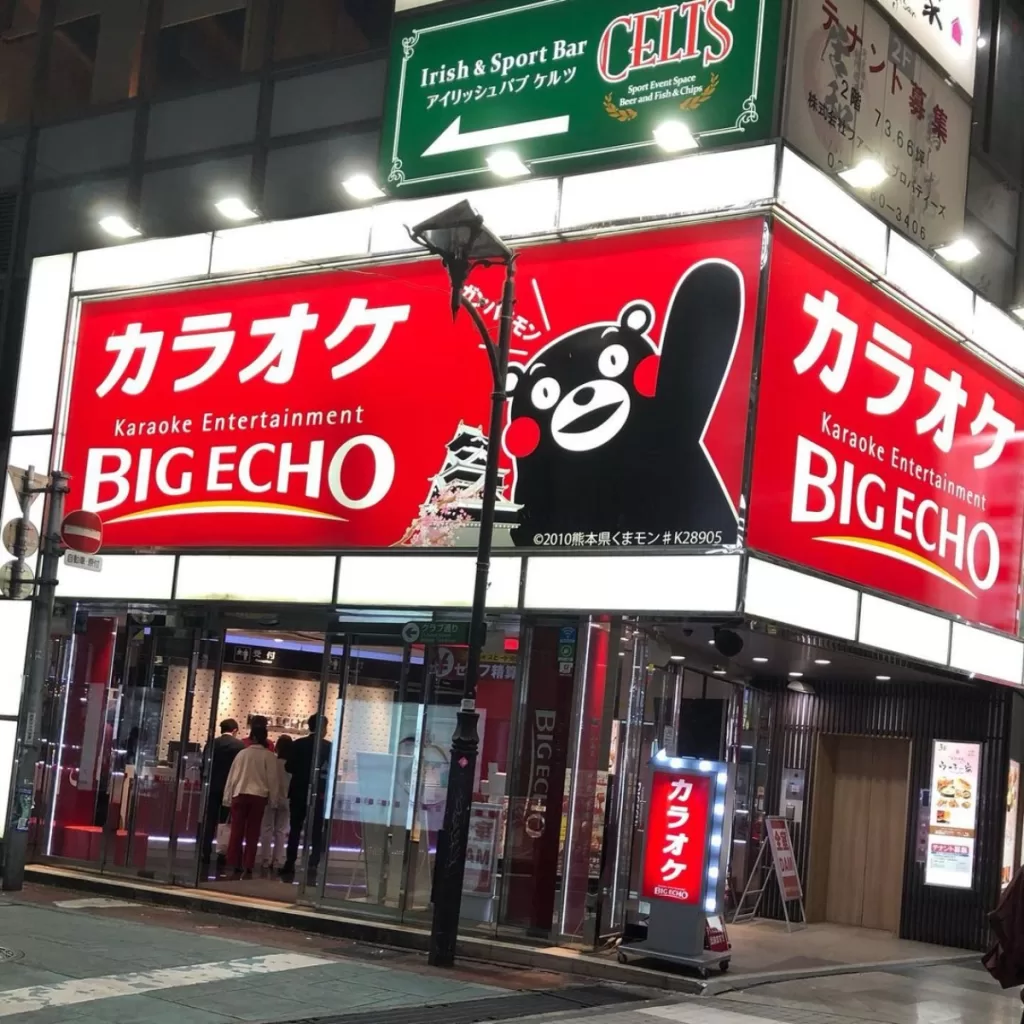 Belt out tunes in a private karaoke room, a beloved Japanese pastime. Choose from the massive song selection at chains like Karaoke-kan or Big Echo for you and your group. Most provide costumes and props! With cheap drink packages, spending hours in karaoke bliss is easy. The weird and wacky time will make memories last.
---
Toyosu Market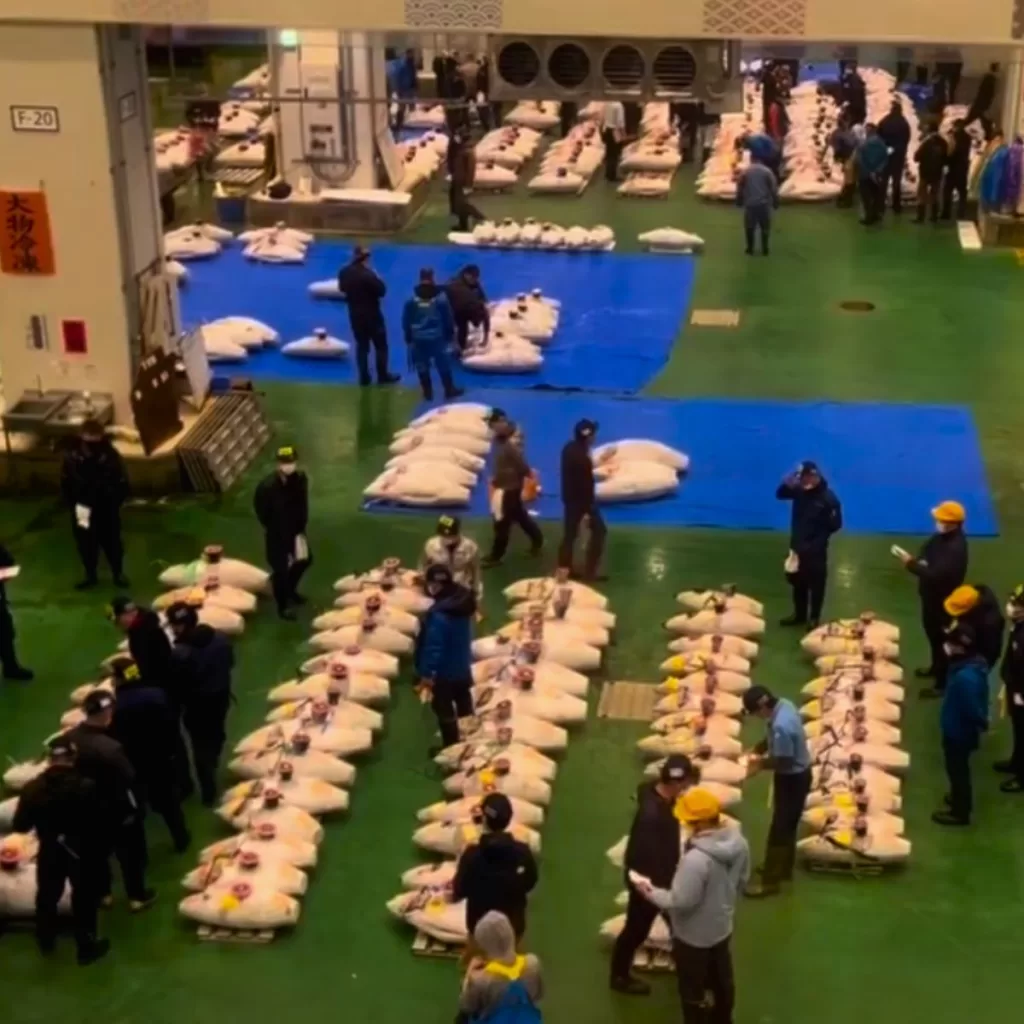 Rise early to visit Tokyo's huge wholesale fish market, Toyosu, and experience the tuna auction firsthand. Watch as vendors bid on hundreds of frozen tuna in a fascinating glimpse of the industry. Then, head to sushi stalls to taste the exquisitely fresh seafood. Make sure to check out bluefin tuna and sea urchins! Seeing this tuna trove makes for an unforgettable Tokyo morning.
---
Shimokitazawa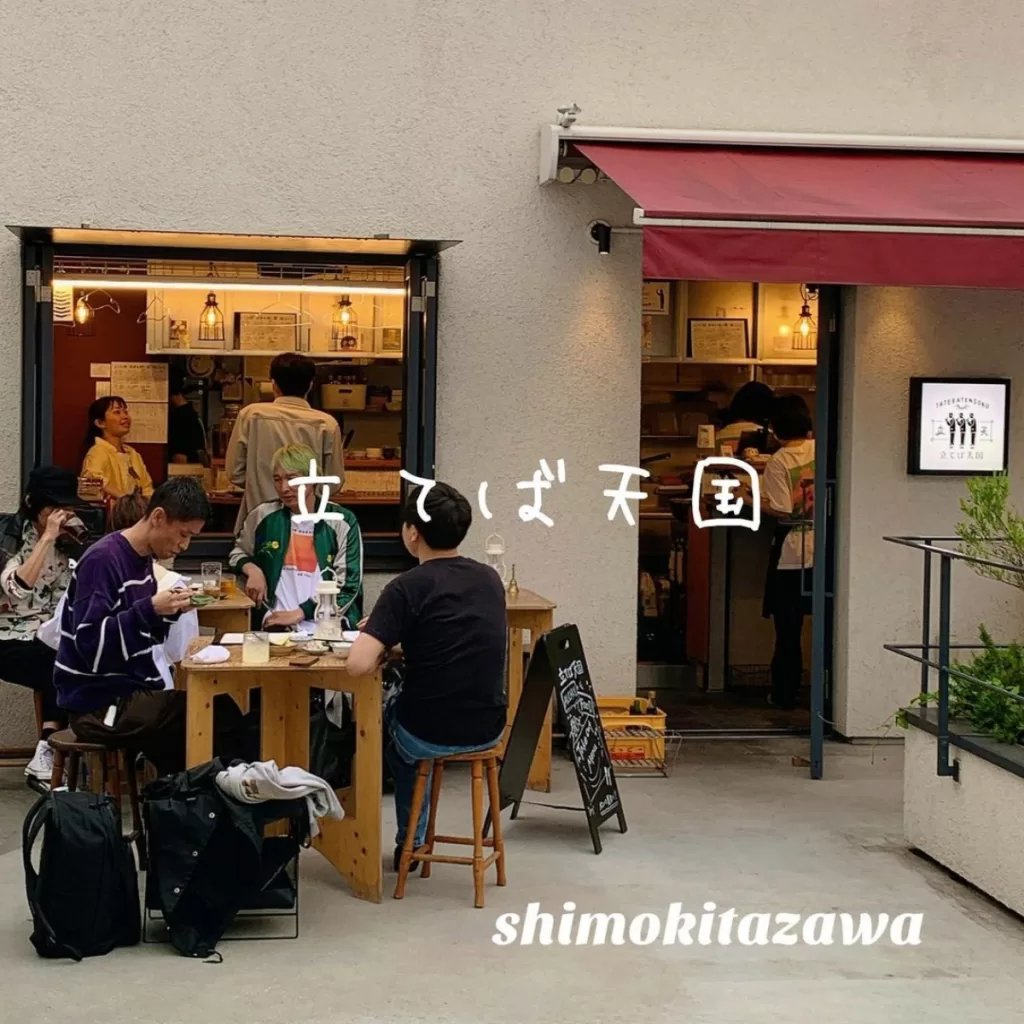 This bohemian Tokyo neighborhood entices indie boutiques, live music clubs, cozy cafes, and vintage shops crammed into narrow lanes. Pick unique vintage apparel and accessories, or catch a live show at a tiny venue. Stop for a coffee at a cat cafe between browsing. Shimokitazawa reveals Tokyo's artistic spirit.
---
Golden Gai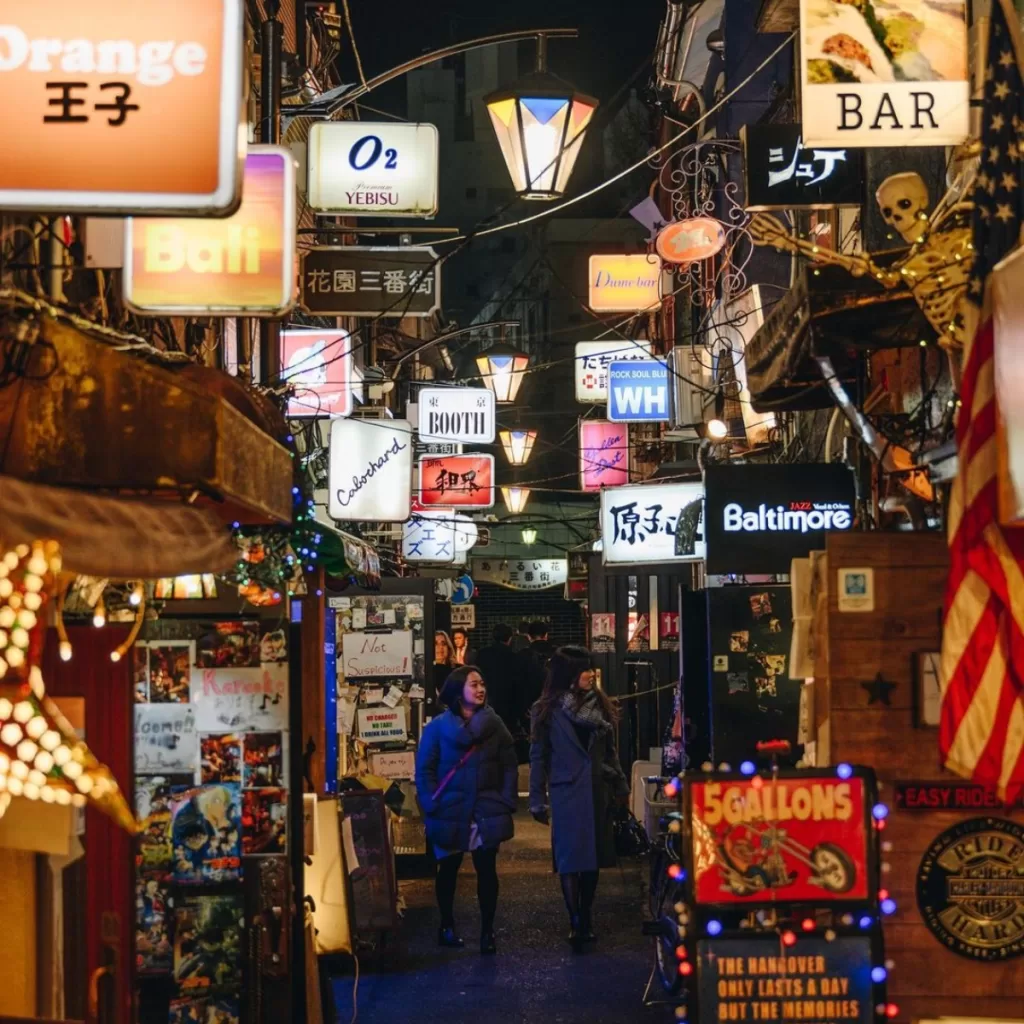 Golden Gai's mini maze of alleyways in Shinjuku houses over 250 tiny bar restaurants, many seating only a handful of people. Squeeze in shoulder-to-shoulder to chat with fellow patrons over yakitori sticks, cold beer, and other snacks late into the evening. Each mini bar has its character, adding to the allure of Golden Gai's distinctive nightlife enclave.